With smartphone display sizes getting increasingly larger and bezels getting thinner, the need for solutions to protect these over-exposed aspects has seen a surge recently. And with yet another release from Samsung in the form of the Galaxy S21 series, the need is only going to catch the pace.
With an abundance of these solutions already in the market, selecting the best might become complex. If you have purchased the new Galaxy S21 Ultra or are planning to buy one, here are some tips on what to look out for when buying a screen or camera protector.
Things to consider
Material
Screen/Camera protectors are available in two different material types, namely plastic and glass. While Plastic screen/camera protectors can be used, they won't offer much protection against drops. Though practical for low-risk applications like protection against dust and scratches, they offer low resistance to heavy forces and aren't recommended.
The glass screen/camera protectors in contrast, are more durable and suitable for heavy-force applications and offer stronger protection against drops and scratches. They also last longer than plastic protectors which might turn yellowish after prolonged exposure to air. When buying a glass screen/camera protector make sure you pay attention to some other factors as discussed further.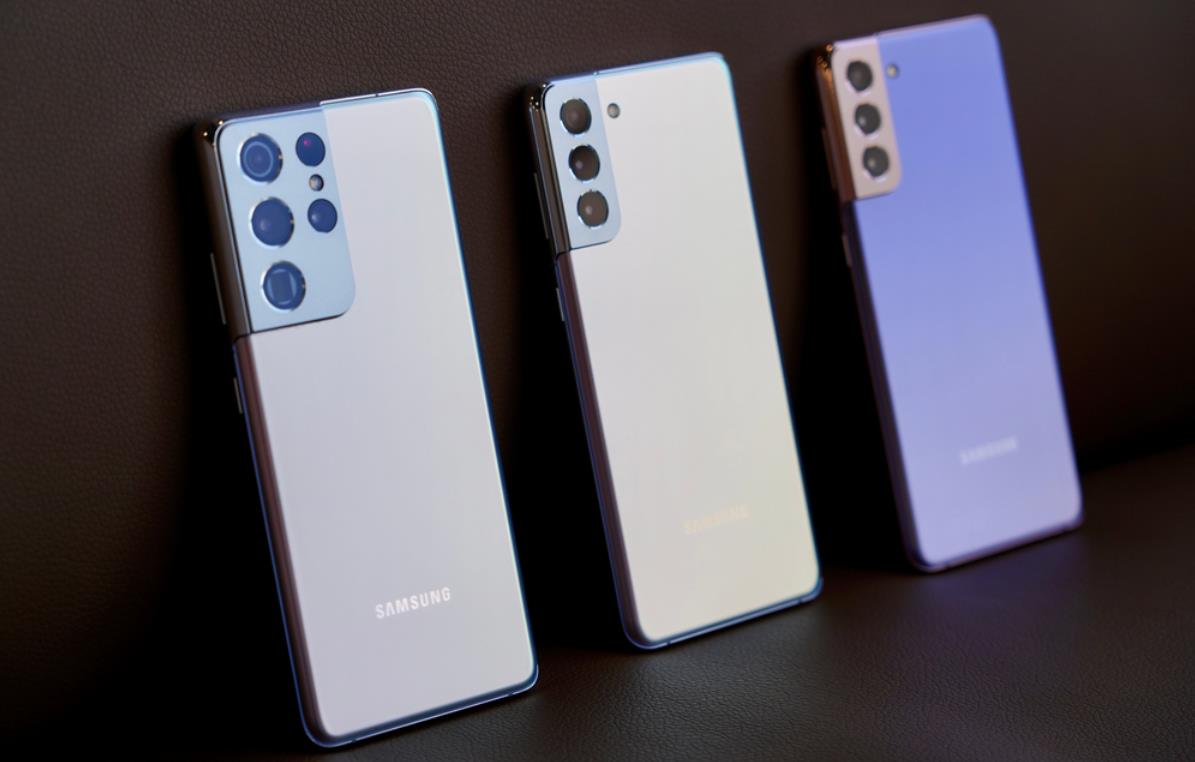 Dimensions
We won't be exaggerating by saying that a majority of screen/camera protectors out there are not a perfect fit for your smartphone. User reviews on major e-commerce shopping websites mention how the actual product differs in dimensions, leading to added complications for them.
When buying a glass/plastic screen protector, make sure its area matches to that of your screen. See if the outer edges match and the protector doesn't interfere with the bezels. Also, check if it has proper cutouts for the front camera or any notches and speaker grille. If not, it's better to steer clear of the product and choose something else.
For the camera module, see if the glass protector is clear enough and doesn't interfere with the photo capturing capabilities of the camera.
Thickness
Sometimes due to a protector being too thick, you might face issues with the touch responsiveness. Or when too thin, it may not last long and break easily with minor shock forces. Therefore, it is important to select a product that isn't too fragile due to its thickness.
While it is important you select a protector with a medium thickness value, make sure the same is hard enough to withstand forces due to dropping. Screen protectors with a hardness value of over 6H are recommended for use by most smartphone accessory manufacturers. You can find screen/camera protectors on major e-commerce stores or online with up to 0.33mm thickness and 9H hardness numbers that are sufficient enough for practical day-to-day use.
Some honorary mentions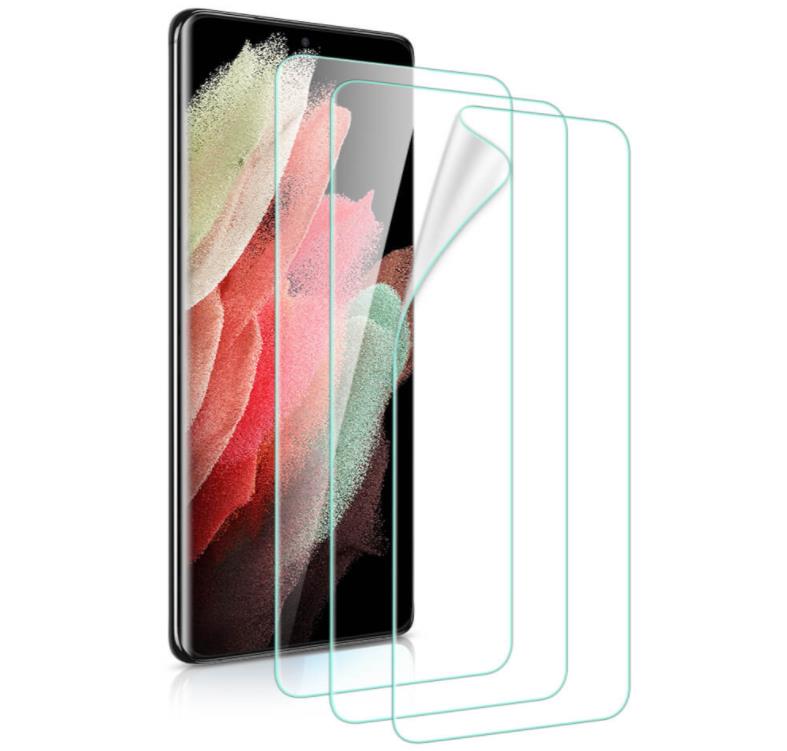 Pros
Dimensionally Compatible
Zero interference to the display functionality
Self-healing properties
Easy installation
This liquid-skin screen protector from ESR is fully compatible with the Samsung Galaxy S21 Ultra 202, in a sense that it doesn't interfere with the touch-screen responsiveness and the on-screen fingerprint reader's capabilities. In terms of the dimensions, the product provides full-screen coverage while staying compatible with the external phone case.
One attractive feature which makes the product the first-choice for many is the self-healing tendency from minor scratches. Imagine you left the phone with this screen protector in your bag with keys and other sharp objects. The moment you take it out, you see an ugly mark on the surface. But worry not, because you would know that the same would self-heal over time.
Lastly, the product is easy to install with the help of the cleaning and the installation kit that comes with the package. This 3-Pack screen protector package is available at an affordable cost of $13.99 and can be ordered from the official ESR website.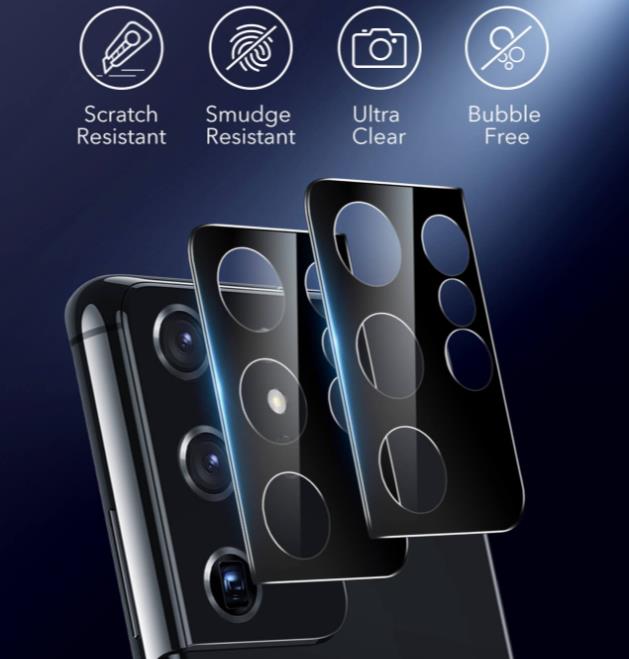 Pros
Dimensionally Compatible
Easy installation
HD Clarity
Scratch-resistant
Another screen protector for your Samsung Galaxy S21 Ultra is here from ESR which has been exclusively designed keeping the dimensions of the same in mind. Users who bought the product have reported how useful the complete product range is. The HD clarity of this glass screen protector helps protect every pixel of your pictures and the videos as well, leaving you with only happy memories to savor.
The product is also scratch-resistant and is capable enough to protect your device from sharp objects like car keys as well. The same can be easily installed on your device screen with the help of an installation kit that comes in the package.
You can shop for yours on the official ESR website where you will get two lens protectors with cleaning & installation kits and an instruction handbook at a cost of $11.99.

Pros
Dimensionally Compatible
Crystal Clear
Complete 3-in-1 package
Self-healing properties
Easy installation
This last recommendation from our side is an absolute delight for users and proves to be the best option for many. Made exclusively for the Samsung Galaxy S21 Ultra in mind, the package includes a crystal clear flexible yet protective phone case, a screen protector, and a lens protector as well. While the flexible protective case helps protect your smartphone against damage from drops, and dust, the screen protector provides protection to the display against sudden impact, and the lens protector offers protection to the rear camera module of your device.
The innovative liquid skin material on the screen protector supports all default features like the in-screen fingerprint reading without interfering with the natural touch-screen response. Another attractive feature of this liquid-feel screen protector is its self-healing properties which enable it to heal from minor scratches and bubbles over time.
The product is easy to install using the installation kit that comes in the package. You get the protective case and the screen protector at a cost of $22.48, however, if you need the lens protector as well, the total cost amounts to $33.27.
The final word
While you are looking online for the best screen/camera protector for your Samsung Galaxy S21 Ultra 2021, we hope the tips shared above and the products recommended by us will help narrow down your options and form a decision. Also, do not forget to take your personal preferences into consideration. After all, it's your satisfaction that matters.