Samsung Galaxy S21 Ultra is making headlines with its beautiful features. We are particularly hyped about the awesome 6.8" screen that gives an awesome viewing experience. This screen supports an adaptive refresh rate of 120Hz with its 3200 x 1440 native resolution. Simply said, you will love watching your favorite movies on this screen. And, what better way to enjoy the experience than having a handy kickstand that you can use whenever needed? So, we decided to look for the best phone brackets and Galaxy S21 Ultra cases with stands. Here are our 5 recommendations.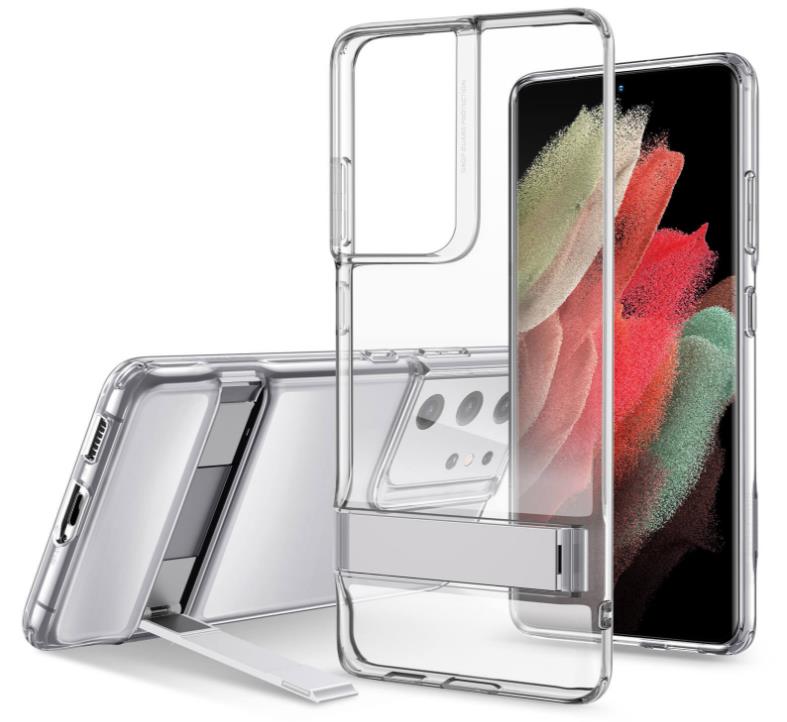 Key features
Soft, flexible polymer case
Raised edges around the screen and cameras
The kickstand can be freely adjusted up to 60 degrees
The first case on our list is a soft polymer cover with a metal kickstand. We dig the lasting crystal-clarity of this phone case. With it, you can retain the classic design of the Samsung Galaxy S21 Ultra while giving complete coverage to your phone.
Polymer cases are incredible as protective covers. So, this case naturally provides much better impact protection compared to a hard plastic case. Because the material is flexible, it completely hugs each and every corner of the phone.
The case also has raised edges around the screen and the cameras to protect them from scratches. The metal kickstand in the phone case allows you to safely set your S21 Ultra vertically or horizontally. And, best of all, you can freely adjust the angle up to 60 degrees.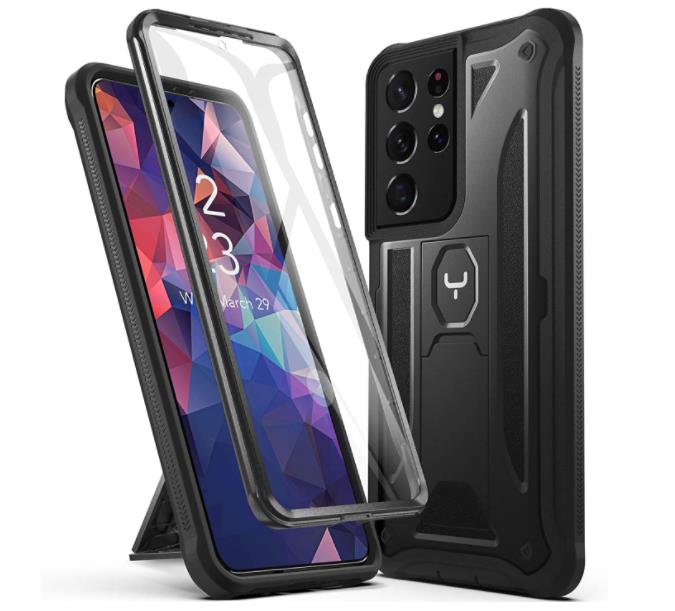 Key features
All-in-one protection
Cushioned corners
MIL-STD 48 ft drop test certified
The YOUMAKE case is specifically cut out for Galaxy S21 Ultra and provides an awesome user experience. This case comes with two parts, the screen protector and the case. The kickstand is built-in to the case. So, this YOUMAKE case is a great all-in-one option.
First, let's talk about the screen protector. This protector provides complete coverage and is outlined with a heavy-duty material to protect the edges of the screen. Once installed, the screen protector allows seamless access to the screen and works well with fingerprint identification as well.
The back case is made of high-quality TPU and PC materials with raised edges around the cameras in the back. The case also includes cushioned corners to give maximum shock impact protection. You can rest easy about the safety of your phone after installing this MIL-STD 48 ft drop test certified case. The feature we adore on this product is the adjustable kickstand that allows you to view your phone both in portrait and landscape modes.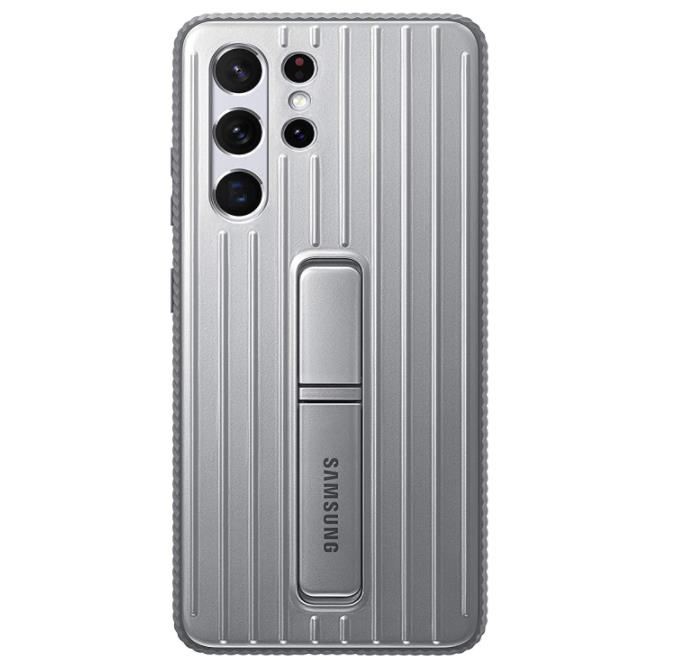 Key features
Vertically lined design
2 built-in kickstands (45-degrees and 60-degrees)
Holds the phone up in landscape mode
Raised edges around the screen and cameras
This rugged cover provides outstanding protection to your Galaxy S21 Ultra. It has been drop-tested and is optimized to absorb shock. The raised edges around the screen and camera system prevent the surfaces from getting scratches when placed on a rough surface. Another feature of the cover is the vertically lined design. This pattern helps in providing a good grip while giving a great visual appeal to the cover. There is little to no chance that your phone will accidentally slip out of your hand.
The cover has 2 kickstands which are built into the back. These provide two comfortable viewing angles at 45-degrees and 60-degrees when in landscape mode. To get the best cinematic experience, set up a kickstand of your choice. This protective cover with the kickstands will let you enjoy the best of your screen.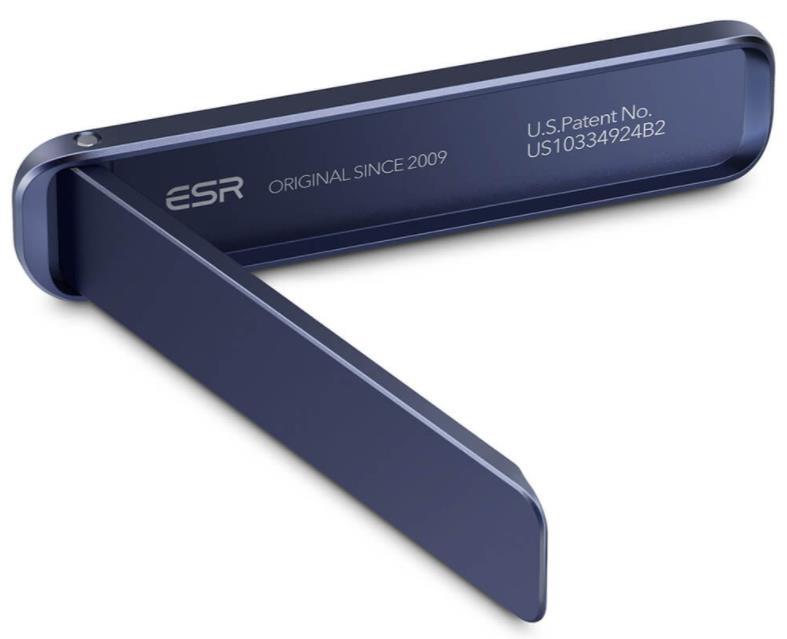 Key Features
Made of durable corrosion-resistant aluminum material
Can hold a phone in both portrait and landscape modes
Slim and light design
While in-built kickstands are great, sometimes you may want to keep the back of your phone clear. In that case, the best way to quickly set up your phone for a movie or a video call is to use a phone bracket. Phone brackets come in all types and shapes. The similarity is that all can be attached external to the phone and are extremely portable.
One such phone bracket is the Boost kickstand for phones. This kickstand is made of a corrosion-resistant aluminum alloy material. Due to this, it is quite stable and can hold your phone up in both portrait and landscape modes. And the kickstand is slim and doesn't add any thickness to your phone either. So, you can totally have this kickstand attached without interference while you're charging your phone wirelessly.
The kickstand has a strong adhesive that allows you to instantly attach it to the back of your phone case. While most kickstands would break with time, Boost kickstand will keep your phone stable for a long time. The material used makes the kickstand durable and tough. So, this is definitely recommended if you are going for a phone bracket.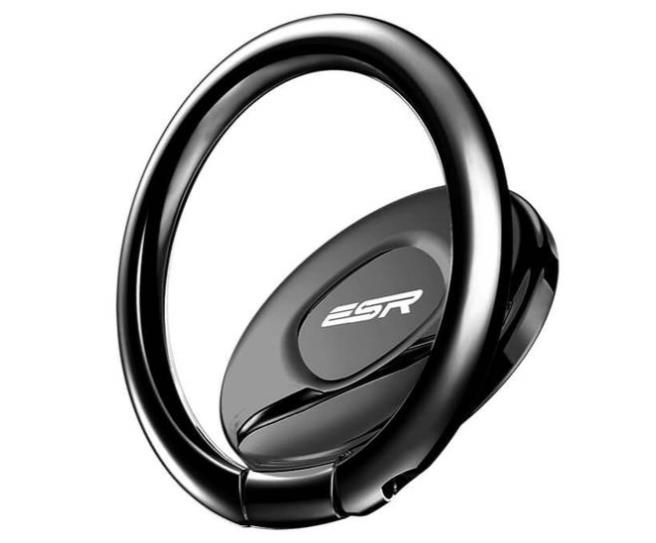 Key features
Slim and trendy design
Can hold up to 10 kg
The rotatable ring allows adjusting in a range of angles
This phone ring can double-time as a fashionable ring stand or holder. It is slim and is painted with a layer of durable high-heat paint. The polymer adhesive in this ring holder can hold up to 10 kg. And, it detaches with no residual adhesive. Another great thing about this ring holder is that it is compatible with a wide range of cases such as those made of polymer, polycarbonate, and silicone. However, this may not attach well to glass, ceramic, or lacquer painted phone cases. You can adjust the angle as you like with this 360-degree rotatable ring. This ring stand/holder is also a trendy item that can make your Galaxy S21 Ultra look extra cool.
We hope this article helped you find a good case with a kickstand. If so, what case/phone bracket did you choose? Leave a comment below!