iPhone 12 Pro Max is the most sophisticated iPhone currently in the market with its 6.7-inch OLED display, 5G connectivity, multiple camera lenses, massive memory, and other excellent features. If you've just got one, it means you've spent at least $1100, depending on the variant you got. Ordinarily, most iPhones are fragile in their build, and it appears that the more sophisticated they are, the more delicate their look.
As such, to enjoy your iPhone 12 Pro Max flagship to the fullest and for your day-to-day activities, you need the complete accessories. Apart from making it beautiful, some of these accessories will effectively protect your iPhone from drops and several impact damages. Others ensure that you can use it more conveniently. So, let's consider these accessories in their categories.
Protective Case
As the name reveals, these accessories protect your elegant but fragile mobile device from early breakage and scratches that can alter their functions. No one likes carrying a phone with a shattered screen or dirty exterior, not even the expensive iPhone 12 Pro Max. As such, the sets of cases below will offer concrete protection for your new iPhone as you go about your daily chores.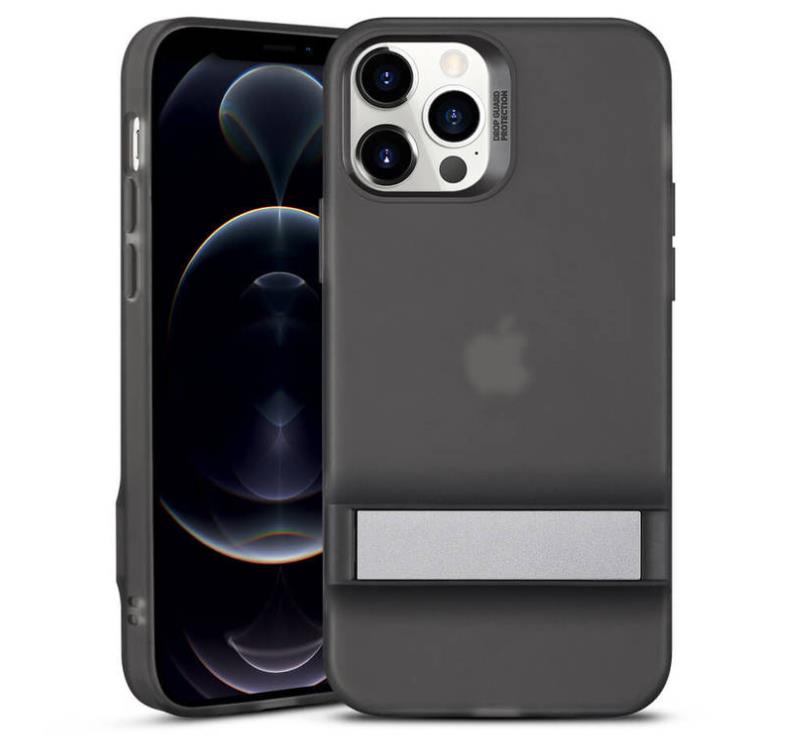 This protective case's build takes the unique look and shape of the iPhone 12 Pro Max into consideration. Hence, it fits perfectly. This case offers all the protection that your iPhone needs, from the camera lens to the phone's body and even screen. It achieves this through its raised bezels and excellent material makes. Another plus to the security it provides is the two-way metal kickstand that makes watching movies and video-chatting very easy. You can also charge your iPhone 12 Pro Max wirelessly with it.
Features
All-Round Protection
Metal Kickstand for Convenience
Highly Stable & Durable
Supports Wireless Charging.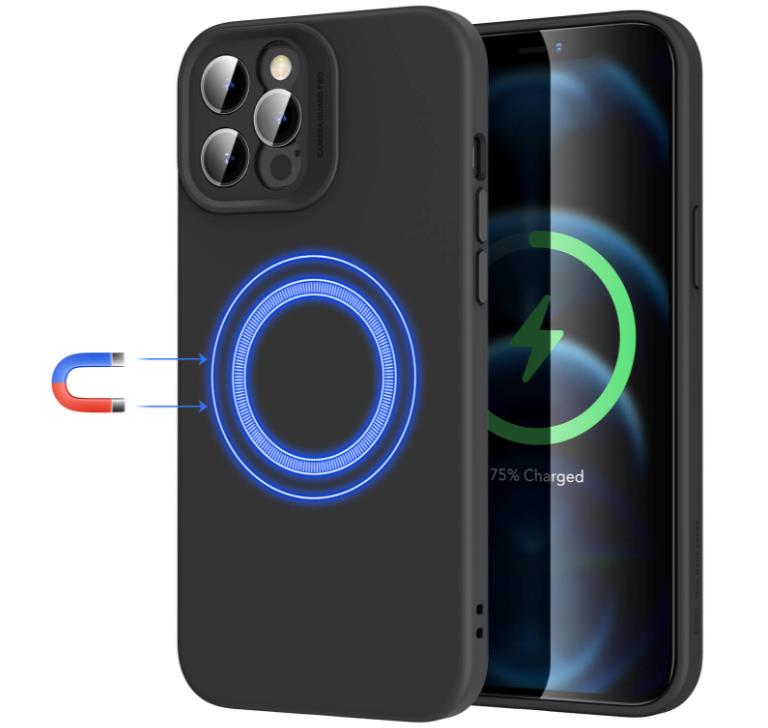 Not everyone loves hard-shelled phone cases. That's why ESR made this one silky-smooth. But then, its texture does not reduce the protection it provides your iPhone 12 Pro Max. Beyond perfect fitness, this case has a magnetic ring at the mid-back, which you can utilize to charge wirelessly with a wireless HaloLock magnetic charger. Its inner parts also contain a soft lining that safeguards your device against scratches, and the entire weight of the case is negligible.
Features
Charges Wirelessly with Magnetic Ring
Protects Optimally
Fits iPhone 12 Pro Max Perfectly
Not Heavy on Hand
PD Charger
In addition to protective cases, another essential accessory for your iPhone 12 Pro Max is chargers. Understandably, every new phone comes with a charger. But sometimes, the charger may malfunction or get lost. In that case, you need a replacement. PD chargers are notable for fast charging and broad compatibility. And in this category, ESR has one that you can rely on at any time.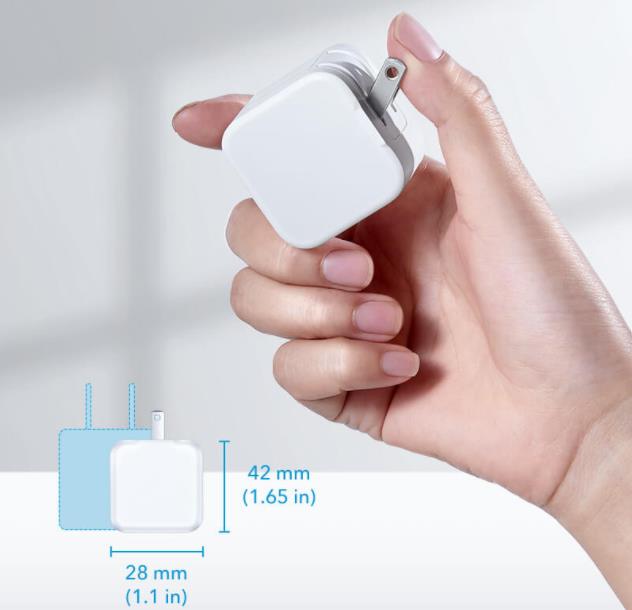 Considering that each country has a different wall socket orientation, ESR made this PD charger in three styles – US, UK, & EU. That means everyone can choose the type applicable to them. For the size, this PD charger is smaller than your regular iPhone PD charger by 20%. It is equally twice faster than it for charging.  The global certifications it carries – RoHS, CE, FCC – all attest to its appropriateness for your iPhone 12 Pro Max. Right enough, this charger works for all models of iPhone 12, iPad, and Google phones.
Features
It Resists Corrosion
Certified for Safety
Charges Smartly
Charges Very Fast (20W)
Broad Compatibility & Plug Styles
MagSafe Wireless Chargers
It sounds sophisticated to charge your iPhone 12 Pro Max wirelessly without the traditional charger and cable. Besides, it's such a relief to regular travelers that they don't have to carry many items with them. ESR wireless for the iPhone 12 Pro Max is MagSafe and handy.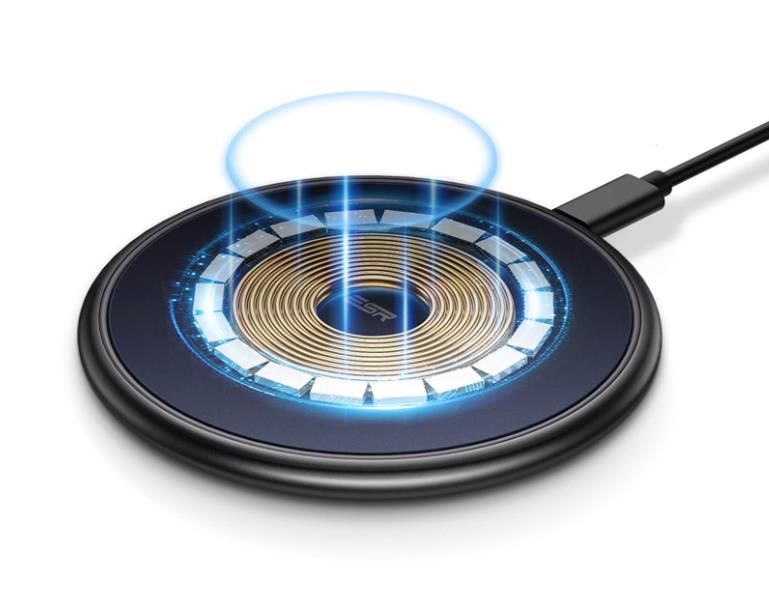 This wireless charger goes perfectly with the iPhone 12 Pro Max case with the HaloLock ring. Your iPhone sits centrally on this charger's ring to receive power. But kindly note that this wireless charger only works with iPhone 12 and all its variants. All earlier iPhones are not compatible. If used at night, the status light goes off after some minutes to allow you to sleep. It is also safe because of its built-in metal that dissipates heat.
Features
Perfectly Aligns with Your iPhone 12
Safe to Use
Sleep-Friendly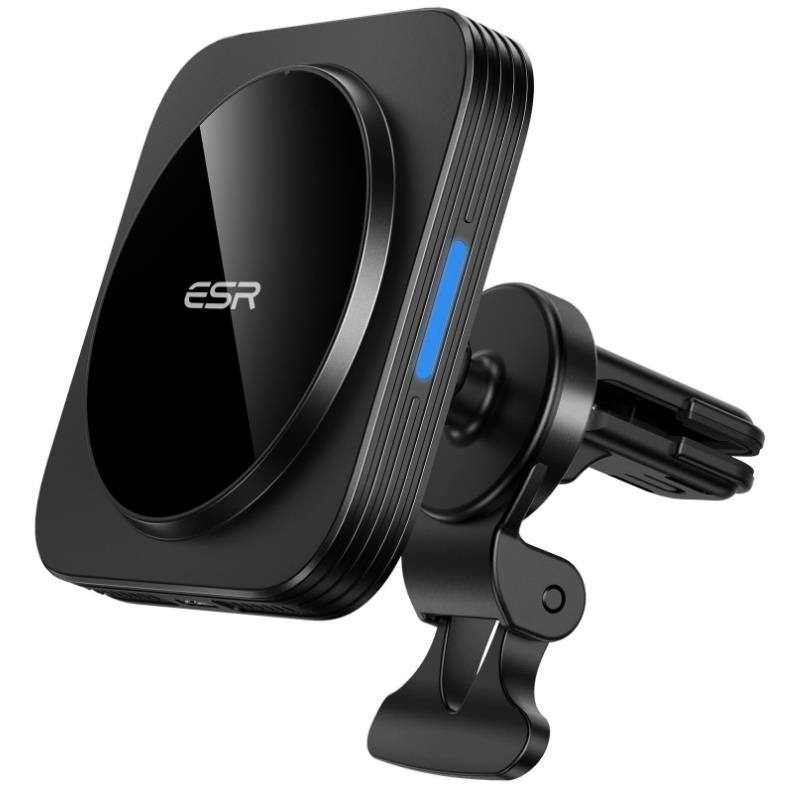 While driving, this magnetic charger has a car mount that holds it in place for your convenience. However, the wireless charger only works for iPhone 12 variants and magnetic cases. The HaloLock magnets are strong to keep your iPhone 12 Pro Max in place, while it also allows you to rotate the phone both horizontally and vertically.
Features
Adjustable both vertically & horizontally
Strong magnets for phone attachment
Fast 7.5W charging.
Screen Protectors
Another delicate part of your iPhone 12 Pro Max that you have to protect is the screen. The peculiar damage to it includes damage/shattering, scratches, and dirt. Therefore, an appropriate screen protector is necessary to guard against scratches and accidental falls. The two recommended ESR screen protectors below guarantee you these and more.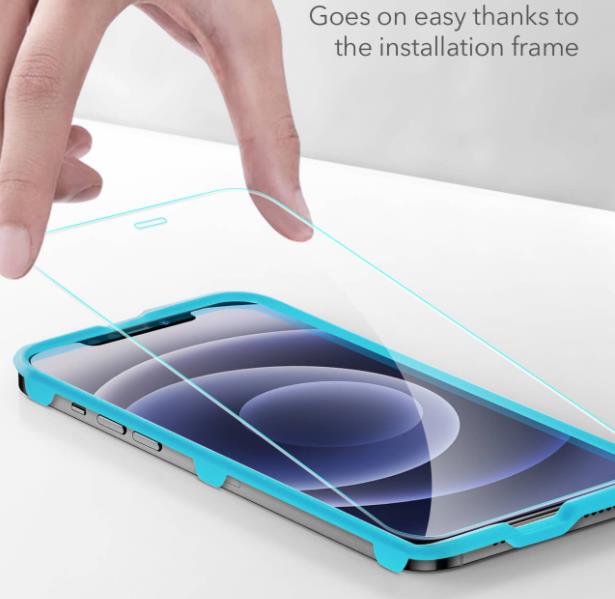 A pack of this package contains three screen protectors and an installation frame. This screen guard is exclusive to the iPhone 12 Pro Max and will not fit any other iPhone model. Its texture is firm so much that it can withstand something as massive as 5kg to keep your phone screen safe. Besides the installation frame, there is a cleaning kit that helps you arrive at a seamless installation. Also, it has precise cutouts and does not hinder the Face ID feature of your iPhone.
Features
Very Strong with Full Coverage
Easy Installation
Compatible with Face ID
Perfectly fit iPhone 12 Pro Max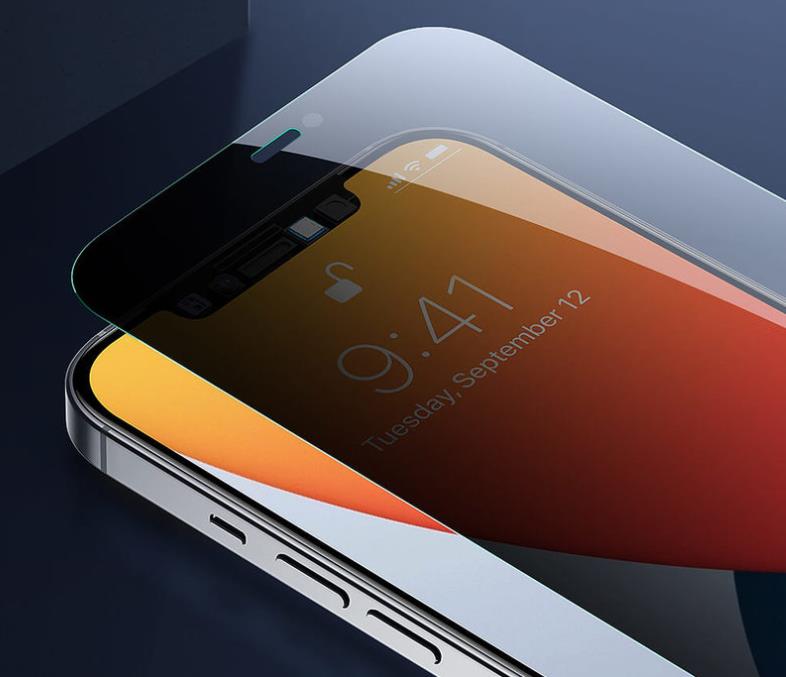 Take the protection of your phone's screen to another level with this tempered-glass protector. A pack contains two screen protectors, and because of the dark nature, you may have to adjust the brightness of your phone a bit. The advantage of its dark color is that it keeps unwanted prying eyes off your device. Install it with ease and precision as it has a frame guard and a cleaning kit. The case can also withstand a load of 5kg or less to keep your phone's screen safe. It leaves out a little space close to the edges of your phone so that it can accommodate most phone cases.
Features
Strong to withstand damages
Compatible with most cases
Not difficult to install
Optimum satisfaction guaranteed
Camera Protector
iPhone 12 Pro Max comes with a triple-lens camera that is somewhat exposed. To prevent damage to any of the lenses, it is advisable to get a lens protector. Such must be robust, transparent, and compatible with the iPhone 12 Pro Max. ESR has this, and you can check the descriptions below.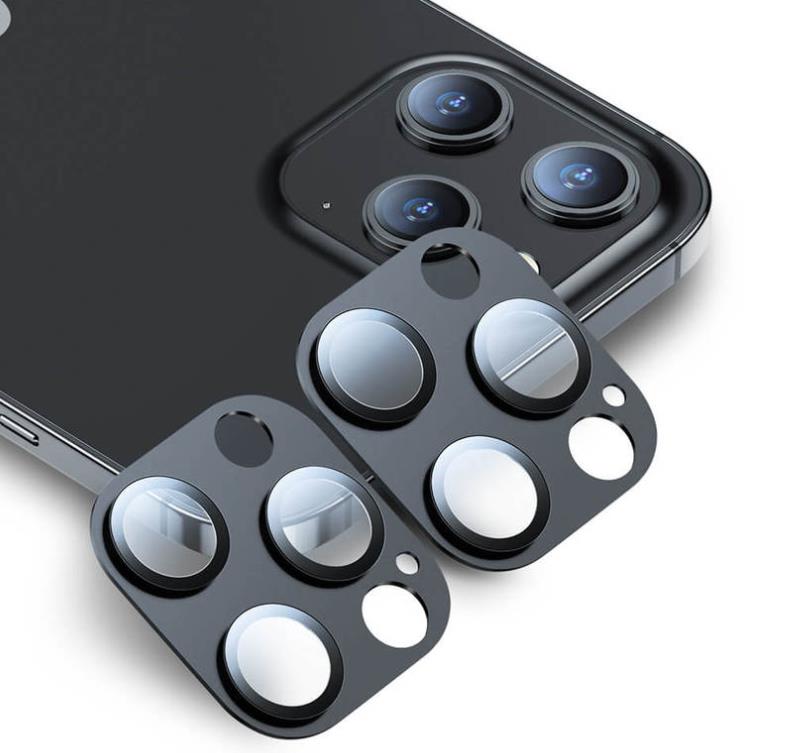 This camera lens protector takes care of scratches that can affect your phone's lens performance. A pack contains two of it, and installation comes easy with the included kit and guide.
Features
Fits iPhone 12 Pro Max appropriately
Easy to install
Protects against scratches
Other Accessories
Other accessories may not protect per se but make usage easy. Check them out below.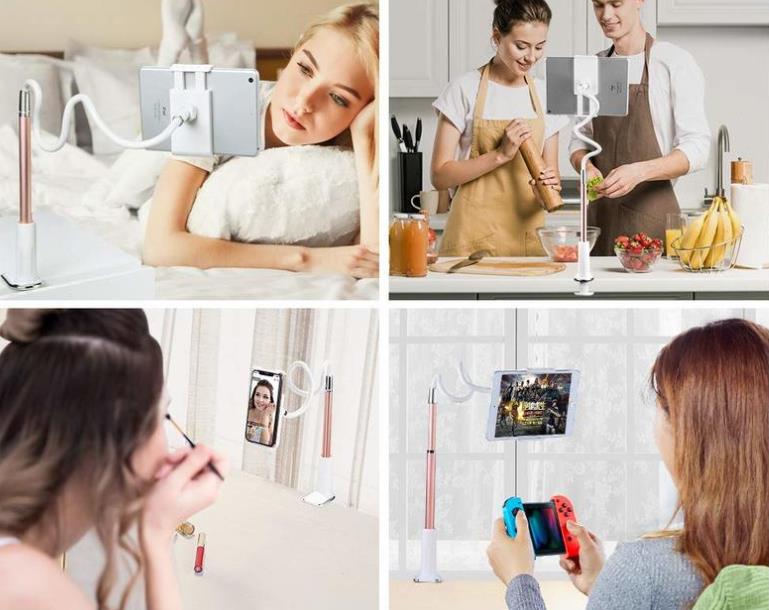 Sometimes, you may need to hold your iPhone with a third arm. It can be for recording purposes, video-chatting, or whatever. This phone tablet stand comes in handy as if it holds your device firmly and safely at any angle that you want.
Features
Compatible with many devices, including iPhone 12 Pro Max
Secure and firm
No scratches when holding the phone
Adjustable neck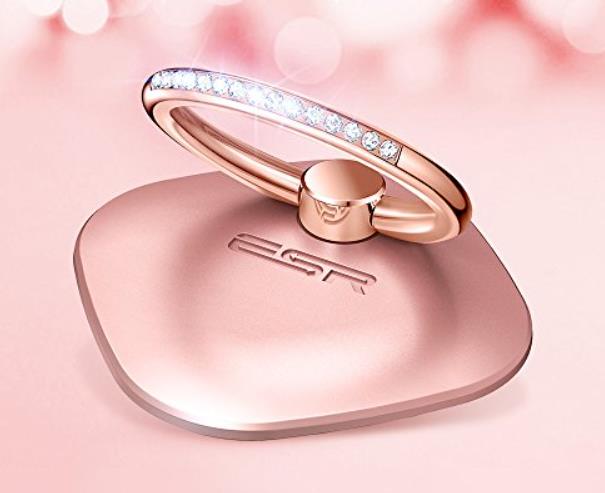 Carry your phone around with this fashionable ring that adhered firmly either directly to your phone or its case cover. It moves at any angle and helps guide against forgetting your phone. You can wash and re-use it, and it is strong enough to hold any phone.
Features
Washable & Reusable
Fashionably Designed
Rotates 360°
Strong and Reliable.