Now that you have the much-coveted iPhone 12, one of its features you would appreciate greatly is the MagSafe technology. This technology allows you to charge your device wirelessly and also quickly. The era of plugging your phone and waiting for some 2- 3 hours before it charges completely is over! With the right system conditions and power adapter wattage, you can charge your iPhone 12 in under an hour.
Well, that's not all; if you travel very often, you would also find the convenience that wireless charging affords. With the right accessories, you can mount your phone to your car's dashboard and charge on the go. It's bye to the clumsiness of wires and the connection problems they often pose. Whatever your lifestyle or job is, this innovation makes charging safe, easy, and exciting.
However, as you know, Apple will not pack all the accessories you need to enjoy this feature to the fullest in their box. Well, no smartphone producer would do either. You may have to spend a little more to safeguard and optimize your experience with your beloved iPhone 12. And that is why we have put up this article to help and guide you.
See our list of best MagSafe accessories for your iPhone 12 and let our descriptions of it coupled with your need guide your choice. Are you set? Now, you have it!
The HaloLock™ Magnetic Wireless Car Charger Mount is compatible with only iPhone 12 series and cases. Users can place the iPhone on landscape or portrait view while driving for the best view that suits them. With its firmly magnetic grip, the iPhone 12 series attaches firmly to the MagSafe charger without dropping even while riding through the toughest terrain.
(20%Off Code: ESRTBOT20)
The MagSafe magnetic charger comes with a clamp that is plugged in tightly for safety and convenient use. However, users cannot attach this wireless charger to the windshield, and users have to find a suitable place to plug it in their cars.
Now users can consider the accessories they will need for their iPhone 12 series. These are effective ways to enjoy the features and ensure that their iPhone 12 series is in good condition. Get all the accessories you will need to operate your smartphone efficiently and how you can ensure you enjoy all the amazing features the iPhone 12 series have to offer.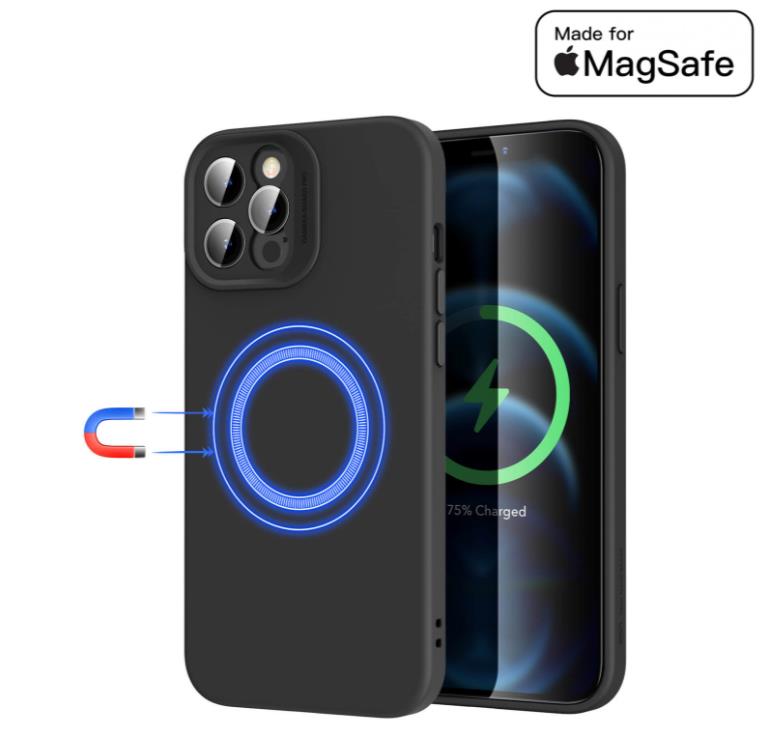 For the iPhone 12 user who wants a classy cover case that offers the best protection with the MagSafe technology and the triple cameras, the iPhone 12 Pro soft case is the option to consider. While still maintaining the advantages of using MagSafe technology, it also feels good to touch and feel. Its magnetic property ensures you can charge your smartphone using MagSafe, and it can stick firmly with wireless technology.
(20%Off Code: ESRTBOT20)
Made of silicon materials, it is safe to use and durable too. The case is slim enough to allow for wireless charging, and it feels good to hold and grip tightly because of the kind of materials used on the cover. Also, the cover case has additional features such as protecting the triple camera and ensuring that smartphones maintain their fantastic look from everyday use.
Now you can charge your iPhone 12 on the go while driving with the HaloLock Dashboard Wireless charger. It is easy to use, and you can fix this charger on your dashboard with the suction cup that will lock immediately to the dashboard or windshield. The magnetic charger works on all iPhone 12 series and will not work on a smartphone without magnetic features.
(20%Off Code: ESRTBOT20)
Using this device, you can charge your iPhone 12 while driving and answer calls freely on the dashboard. The iPhone 12 will be attached firmly to the charger, so you don't have to worry about the iPhone falling off while driving. This accessory comes with a manual, a wipe, and other items, but it does not come with its adapter. It would be best to get this accessory for your convenience, especially for those often away from home or those spending much time on the road.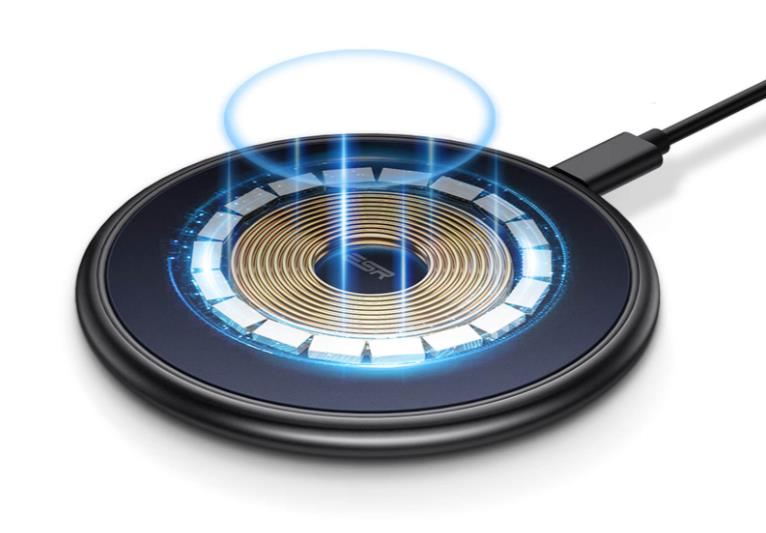 Looking for an effective and safe accessory for charging your iPhone 12, the Hardlock Magnetic Wireless Charger offers total safety. It has been designed to charge your iPhone 12 safely, releasing less heat while also switching to sleep mode when you charge by your bedside. It will make a perfect nightstand, for it will not disturb your sleep with a charging light at night. The charger comes with a magnetic ring that ensures your iPhone 12 is perfectly attached to the center to charge properly.
(20%Off Code: ESRTBOT20)
This charger is one of the accessories you will need for your iPhone 12 to enjoy the new and improved MagSafe technology. It also protects your iPhone due to the dissipation of less heat. Some chargers heat the phone, which may cause damages that will affect the durability of the iPhone 12.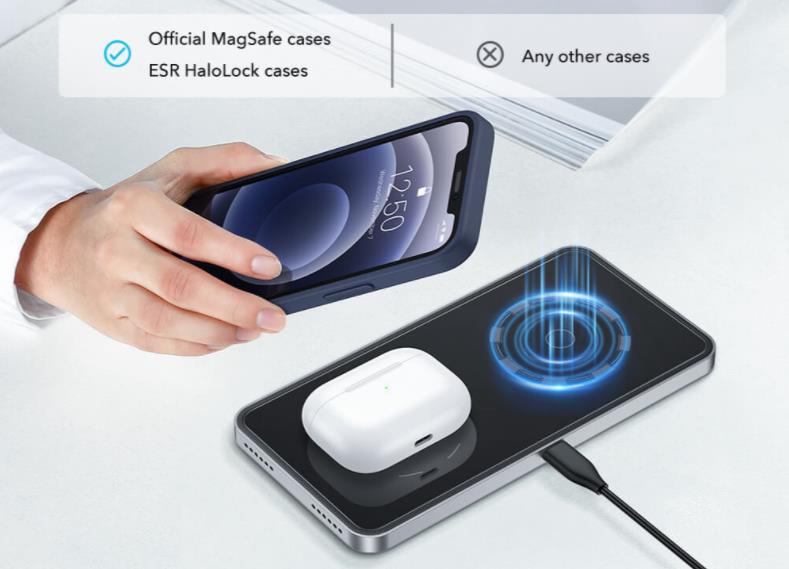 Why don't you get more friendly by helping your friends charge their iPhone 11, AirPods, and other devices with this HaloLock 2 in 1 magnetic wireless charger? This charger comes with a double wireless charging slot, one for MagSafe wireless charger for your iPhone 12, and the other is a standard wireless charging spot for iPhone 11, air pods, and other devices.
(20%Off Code: ESRTBOT20)
It is suitable to charge all your wireless devices faster and efficiently. And it is perfectly designed to prevent overheating, thus considering the durability of your Apple devices. This is one of the few chargers that can support cases that are about 5mm thick.
Thus, it can serve more purposes than most wireless chargers. The double wireless charging spots do not affect the speed nor the efficiency of the charger.