While the likes of Apple are happy with what Apple has come up with this time, critics believe the "no charger in the box" policy will invite a dip in sales. Whatever the case may be, those who believe there's something in everything will enjoy the true ecstasy of having a revived technology in hand.
Apple's Magsafe technology is personally awe-inspiring for me. While I have pre-booked my Apple iPhone 12 already, I hope people like me will do it soon.
Now, while I am longing to hold the "deemed to be the best " smartphone in my hands, I was also looking for something to keep it alive. And this is what this article is going to be about. During my research on the internet for the best Magsafe Chargers, I've shortlisted a few which are more likely to do the job.
Some honorary mentions:
HaloLock MagSafe Wireless Charger
Apple Magsafe Charger
HaloLock MagSafe Wireless Car Charger Mount
3-in-1 Wireless Charger with MagSafe
HaloLock 2-in-1 MagSafe Wireless Charger
The best MagSafe Wireless Chargers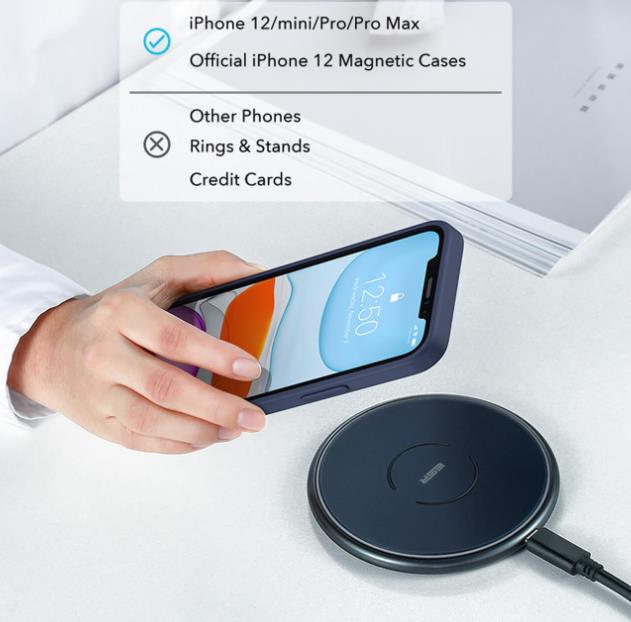 Pros
Perfectly Aligned Charging Capacity
Advanced Safety Features
Sleep Friendly Charge Feature
While you may have seen so many other chargers, the halolock magnetic ring on this charger keeps your iPhone perfectly centered on the charging pad for faster and more consistent charging. Made exclusively for the iPhone 12 series, this magnetic wireless charging charger will also work the best with almost all the MagSafe compatible cases. The heat-dissipating metal frame and a suite of built-in safety measures help keep your iPhone 12 cool and safe while it is charging. If you are worrying that the light on the charger will be disturbing you and won't let you sleep peacefully, the soft status light turns off after a minute and lets you sleep without any light interference. The slim and compact design will make for an ideal addition to your night lamp.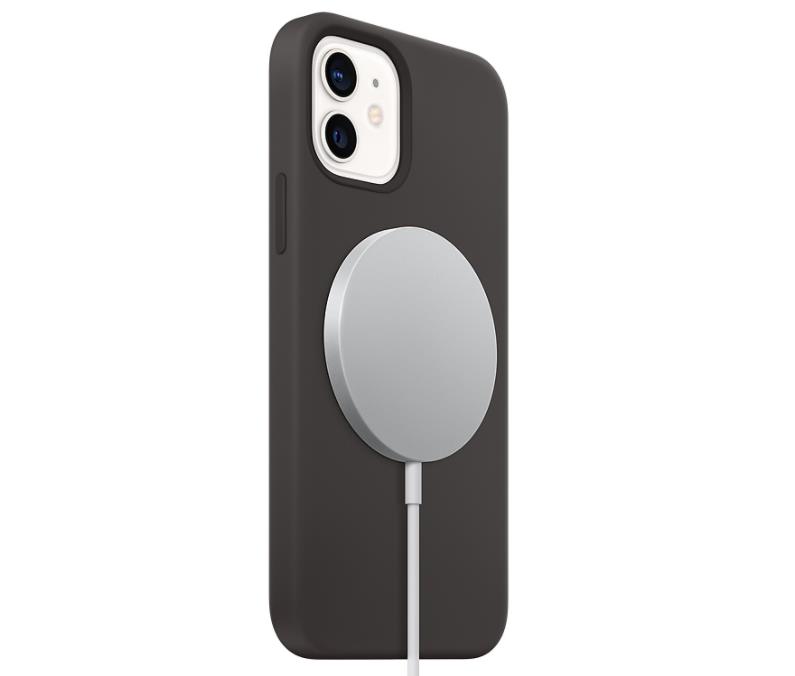 This Magsafe Wireless charger from Apple itself is a perfect accessory for you to own. After all, what can be more clean and perfect than having something that comes with company certification? The perfectly aligned magnets get attached to the rings on a case and make for a quick charging accessory. This charger maintains compatibility with Qi charging, therefore it can be used to wirelessly charge your iPhone. Plus, Apple offers free shipping as well, so you would not need to step out of your house to get one.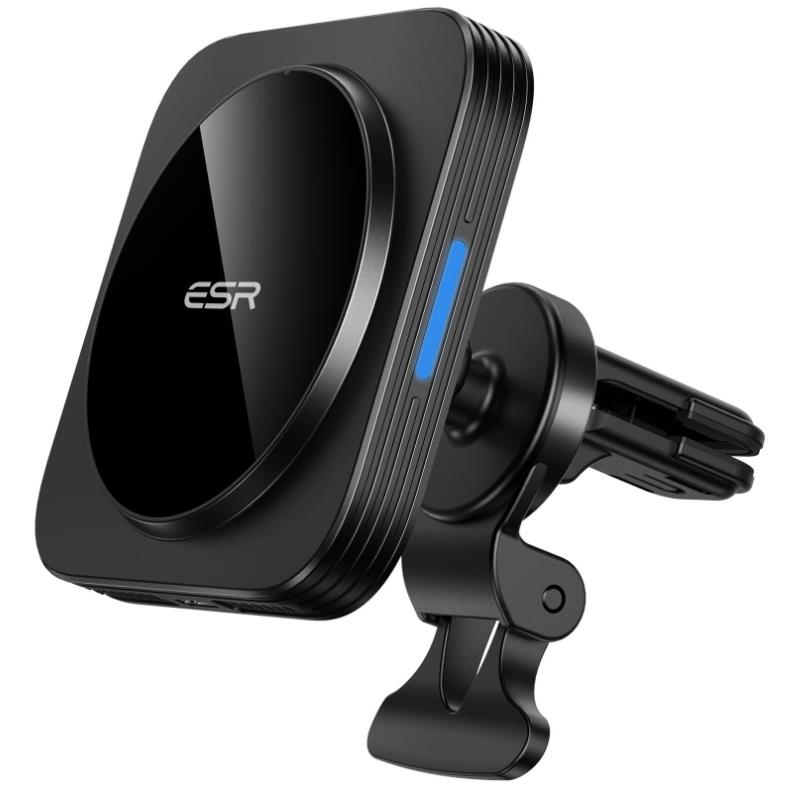 Holding your iPhone in your hands and looking at the directions from the map is not an option when you're driving. You need something to hold your phone, so you can have an easy view of both the road and the phone for navigation. In such times of need, this Halolock Magnetic Wireless Car Charger accessory from ESR will help you.
This iPhone accessory is designed exclusively for the iPhone 12 series which supports wireless Magsafe charging. The car charger device has powerful Halolock magnets that hold your phone tight enough even through the roughest terrain you may drive on to.
You can rotate the charger between portrait and landscape view to get any angle you want. While you will be concentrating on the road, the charger will be applying 7.5W of fast wireless charging to the device.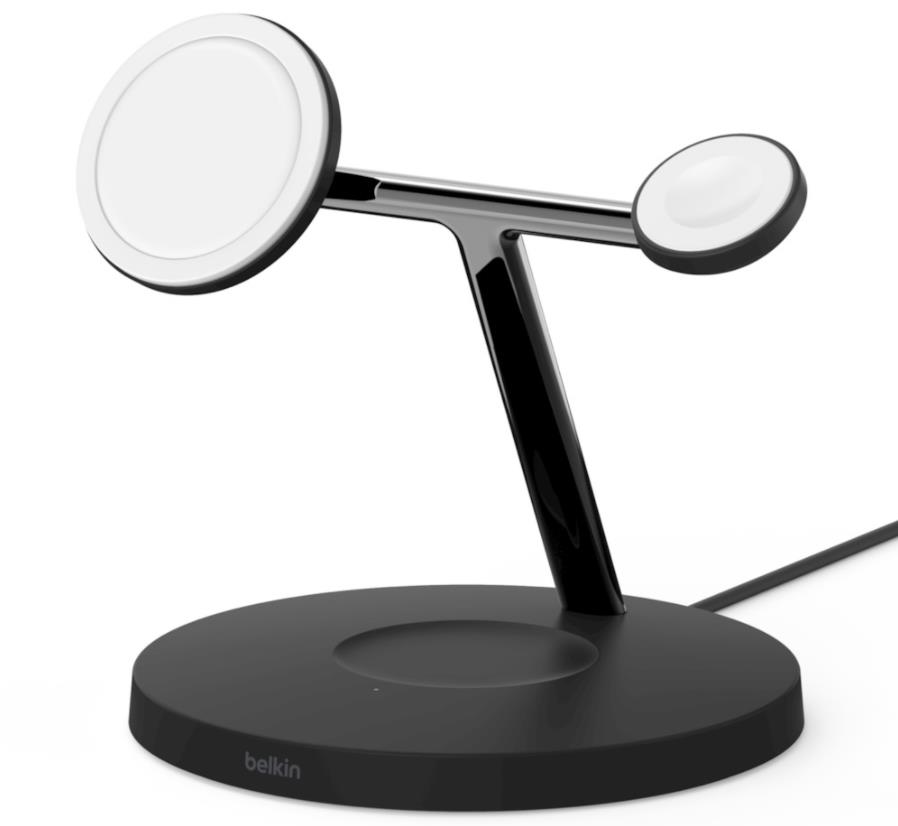 Belkin has also come up with its BoostCharge Pro Magsafe 3-in-1 wireless charger accessory for the new iPhone 12. The new device features no less than three wireless charging specifications, as the name suggests. One arm of the charger stand features a 15W MagSafe magnetic charger, another is a charger for your Apple Watch, while the base has a 5W Qi charging pad meant for the AirPods. The most attractive feature of this charger is the look and the finish itself. Now, the best part- the charger itself covers a warranty of 2 years and a connected equipment warranty of $2500. So, if there is damage to your devices while they are being charged using this charger, you'll have an entire fortune to get a new one. Sounds like the best deal ever!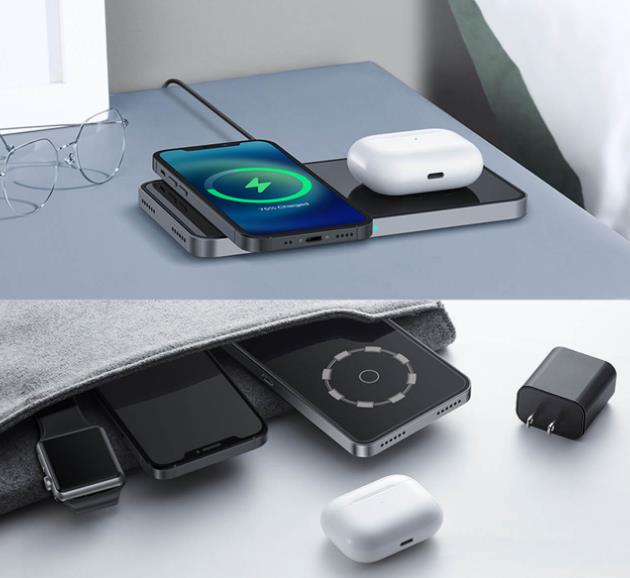 The biggest disappointment which users will face this year is the absence of a charger in the box. Acting as a substitute to the same is this Halolock 2-in-1 Magnetic Wireless Charger from the house of ESR.
Now, getting an aftermarket accessory like this is bound to make you skeptical of making a move. However, you must know the features which make this accessory a better choice for you. This Halolock Magnetic Wireless Charger is made exclusively for the iPhone 12 series. Comprising of a heat-dissipating metal frame and a suite of safety measures that helps keep your iPhone cool during the charging process.
The brand ESR is trusted worldwide for providing accessories that cater to the devices of the Apple family. So you can be sure of the quality which this accessory will offer to you. With this offering of theirs, you can charge two devices at once. As the charger has a Halolock magnetic wireless charger for the iPhone 12 and a standard wireless charger for Airpods, and the older generation iPhones.
The main charger for the iPhone 12 supports 7.5W of fast charging and 10W of charging for Qi-enabled devices. The device comes with an 18W of fast charging adapter and a cable as well. If you are thinking you'll have trouble using the charger with cases, you are mistaken. The charger fully supports cases of up to 5 mm of thickness.
The final word
With the Apple iPhone 12 and these charger options at hand, I am going to have a good time for sure. If you are also planning to get the iPhone 12 for yourself, make sure you go through these options and I bet you won't regret buying one of these.
You May Also Like to Read: