The bells of your 'wants' are ringing, the trumpet of your 'needs' is sounding and the cymbals of decision-making are clasping; will you dance to the tune of choices?
Now that the iPhone 12 series are being launched; what now? Well, let me say it's on you to decide what next to do but at the same time, you can choose not to.
"You lost me right there, what do you mean?" I do not mean to confuse you but you do know that many of us have a thing or two with decision-making (especially with devices).
Many times, our emotions betray us and we end up choosing fancy (want) over the real deal (need).
So, I bring to you an article to help ease your burden on choice and also relieve you of any decision-making problems you might be facing.
After critical examination and juxtaposition, I came up with this article for your consumption. Everything you need to know about both iPhone 12 is included.
First, here is a gentle reminder that these two groups represent the four iPhone in the series. That is, your choice spreads across the four iPhone.
The best place to start is at the point of similarity – what the iPhone 12 series has in common. In terms of connectivity, both iPhone 12 and iPhone 12 pro enjoys the boon of 5G.
It is important to note that for their CPU, both iPhones run on an A14 Bionic chip processor and for their display, an exquisite OLED. Plus, a smaller notch is seen at the top of the device.
Having known these similarities, I can jump right into the differences between the iPhone 12 and iPhone 12 pro.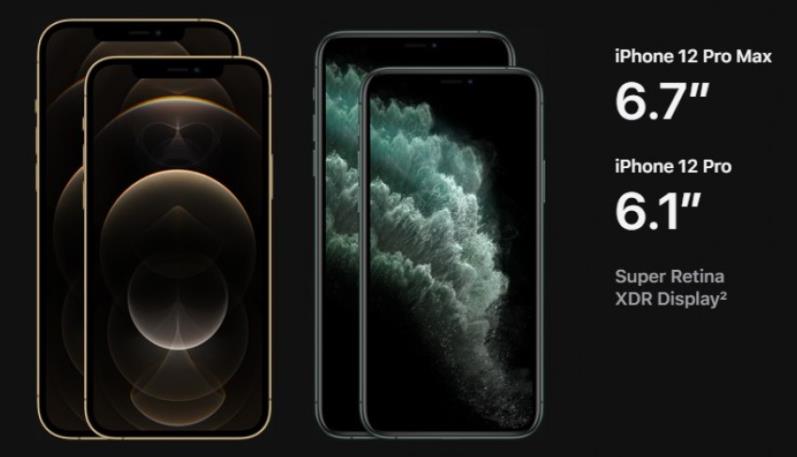 SIZES
There are two sizes available for the iPhone 12: while the iPhone 12 has a 6.1-inch, the iPhone 12 mini has 5.4-inch. Now, you know the idea behind its nomenclature "mini".
On the other hand, the iPhone 12 pro rides on a 6.1-inch display and we see the iPhone 12 pro max exercise full display authority of 6.7-inch.
DESIGN
As we see in one of the iPhone ancestors; the iPhone 5, in terms of design we see a repeat of shorter notches and thinner sides in all four models.
However, the difference is spotted in the aluminum body of the iPhone 12 and the glass design for the iPhone 12 mini while it is 'same old' for the iPhone 12 Pro as it maintains the steel body in its design.
BATTERY LIFE
What is the beauty of owning a phone without a considerable battery life to carry you on all through the day?
In terms of battery life, the iPhone 12 mini can last up to about 10 hours while the iPhone 12 and iPhone 12 pro can sustain you for about 11 hours. The iPhone 12 pro max can accommodate about 12 hours of usage.
It doesn't matter if you are streaming live videos or surfing the net, the battery capacity mentioned above will gracefully accommodate your usage.
COLOUR
Variety is the spice of life, but quite an unfortunate apple was not quick to recognize this phrase until later. like the traditional colors being used in the previous iPhone models, some were repeated in the iPhone pro series; like silver, gold and graphite. Luckily, a new color (pacific blue) was infused.
While colors like red, blue, white, black and green are being spotted in the iPhone 12 and iPhone 12 mini.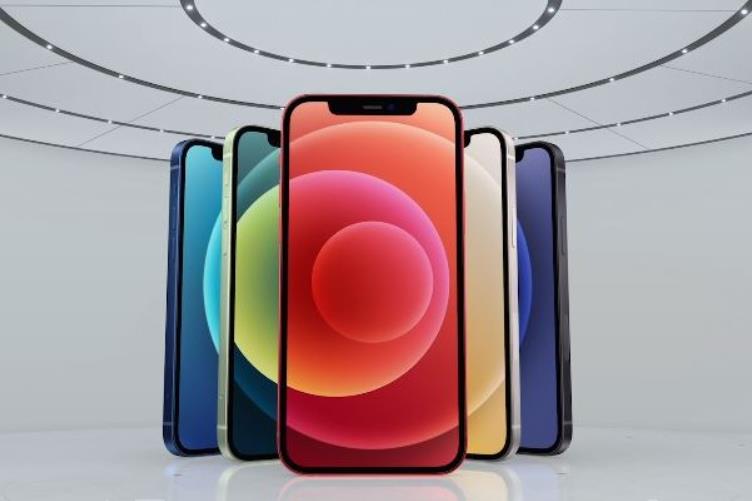 DISPLAY
This is perhaps the most noticeable difference between the iPhone 12 and iPhone 12 pro. Its name gave it out already as the iPhone 12 mini turns out to be the smallest in the series with a screen resolution of 2340 * 1080.
Next in line are the iPhone 12 and iPhone 12 pro as both showcases the same 6.1-inch display and 2532 * 1170 screen resolution.
Here comes the gigantic 6.7-inches display and 2778 * 1284 screen resolution but sadly, they do not have the 120hz displays for additional motion. Not to worry, there still exists the 60hz in all models.
They all come with an OLED display with a characteristic of apple's super retina XDR technology.
To avoid regrets and stories that touch, I would advise you to purchase the ESR screen protector to help preserve the screen integrity of your new purchase.
CAMERA
Get in here you picture lover. Apparently, all iPhone series can take lovely jpegs provided you can position great angles but it would worth your while if I let you in on some things to note on this new iPhone series.
For the iPhone 12 and iPhone 12 mini, it appears to be similar to those of iPhone 11 as the wide-angle lens, ultra-wide-angle lens and dual camera at its back stays the same.
Something to jump about is the recent inclusion of the night mode feature for the front and rear cameras plus, the night mode time-lapse that proves useful for recording nice videos at night.
Also, there is a multiple camera array with upgraded lenses and more powerful LIDAR sensor to bolster depth and reality in your photos and video shoots.
Some other advanced features to look out in the iPhone 12 Pro is the Apple proRAW which allows you to shoot and edit videos via Dolby HDR – first of its kind.
It is going to be pretty bad if these amazing features are affected by scrapes, dings, falls, bumps and all of that hence, you should consider purchasing an ESR protective case for your iPhone.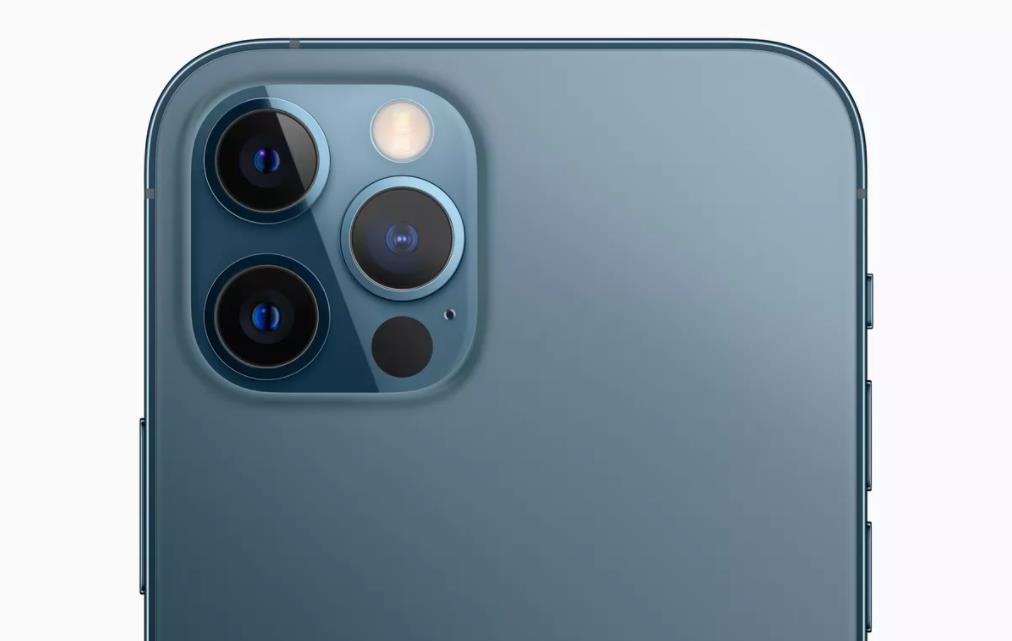 CONNECTIVITY
The most cheering news here is that the 5G connectivity is compatible with any of the iPhone 12 models.
One advantage here is in the smart data mode which enables an auto-switch between the 4G and 5G depending on your location in order to conserve data and battery power.
Furthermore, all models support the sub-6GHz and mm-wave frequencies so, it doesn't matter your location, you'll still get to enjoy the maximum speed that comes with the 5G connectivity.
PRICE
We all are aware of the popularity that tags with apple brand so, expect their products to be quite pricey; with the newly launched iPhone 12 series inclusive. After all, good things come at a price.
You can get the iPhone 12 mini for $699. Perhaps this price rings a bell, yeah? Absolutely! It's the same price as the iPhone 11 – that, I consider quite reasonable.
With $799 you can purchase the iPhone 12 while the iPhone 12 pro goes for $999 and the iPhone 12 pro max costs $1099.
No doubt, Apple is pricey! More reason its users flaunt their devices without a flinch.
On the whole, it is not enough to desire or fantasize over which iPhone 12 to settle for without a cause. You need to have a reason to justify your purchase.
Perhaps, you just like the apple brand or it's the camera, or the color or display – it could be anything!
Thus, I would like to crave your indulgence to answer your question on which iPhone 12 you should buy with another question because therein lies your answer.
Question: want or need?
The choice is yours!