The recent Apple Springloaded event came with a lot of expected releases including the Apple AirTag item trackers. These little devices are designed to help you keep track of some favorite non-Apple items including your keys or even bike. You can easily locate items that have an AirTag through the Find My Network tab.
This new accessory has promised a lot of functionality to users. In this article, we'll be taking a look at everything about Apple AirTags from the devices they are compatible with to their top features.
What items can be tracked with my Apple AirTags?
This is the most popular question by those who are just learning about Apple AirTags. It's a fundamental fact that AirTags are designed to help you track items. But what items can be tracked by this accessory?
The fact is that if you can find a way to attach an AirTag to any item, then you can track it. You'll enjoy attaching the tag to your wallet or keys. It's a great idea to slip the tag into anything that can hold it or can be attached to using the fob. However, with the advent of newer technology alternative fasteners are going to be developed. These products may either be from Apple or from a third-party company. When this happens, it would expand the range of trackable items.
Can You Use AirTag To Find iPhone?
Yes, you can definitely use the Apple AirTag to find your iPhone. All you have to do is make sure that the tag is firmly attached to the phone. When the tag is attached, search for the signal on Find My Network tab to locate your iPhone.
It's as simple and easy as searching for a magnet with another magnet.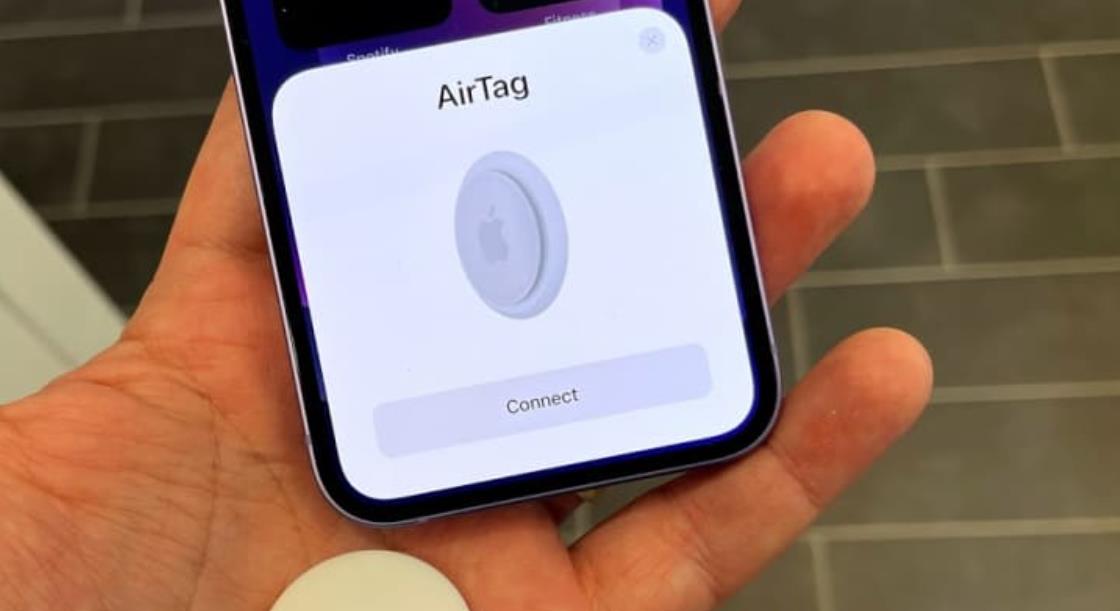 Will my iPhone work with Apple AirTags?
Without any doubt, the Apple AirTag is designed to work with a variety of iPhones when released; as long as their iOS supports AirTag compatibility. However, you can expect that each phone would have varying degrees of compatibility with this useful accessory. To get the best experience, you will need a phone that has an in-built U1 Ultra Wideband chip. This chip will efficiently calculate the distance and direction of the signals generated by the tag. It will pinpoint the exact location of the item with better accuracy.
Phones with an in-built U1 Ultra Wideband chip are:
iPhone 11, iPhone 11 Pro and iPhone 11 Pro max
iPhone 12, iPhone 12 Mini, iPhone 12 Pro, and iPhone 12 Pro Max
However, any phone that runs on iOS 14 can be updated to iOS 14.5 to gain AirTag compatibility. This means that a lot of phones are still classified as compatible with the tracking accessory. So, you are good if you use any of the following (but may get a less-enjoyable experience):
iPhone 6S, iPhone 6S Plus and iPhone SE (first generation)
iPhone 7 and iPhone 7 Plus
iPhone 8, iPhone 8 Plus and iPhone X
iPhone XS, iPhone XS Max and iPhone XR
iPhone SE (second generation)
What Other Apple Devices Are Compatible With Apple AirTags?
Users can connect more than their iPhones to their Apple AirTags. If you own any Apple device that runs on iOS 14.5 or iPadOS 14.5, then it's possible to link the device with your tag through your Find My app. This means that even if you don't own an iPhone, you should be able to use an AirTag with any of these:
iPod Touch (7th generation)
iPad Mini 4 and iPad Mini (2019)
iPad (2017), iPad (2018), iPad (2019) and iPad (2020)
iPad Air 2, iPad Air (2019) and iPad Air 4
iPad Pro 9.7 (2016) and iPad Pro 10.5 (2017)
iPad Pro 11 (2018) and iPad Pro 11 (2020)
iPad Pro 12.9 (2015), iPad Pro 12.9 (2017), iPad Pro 12.9 (2018) and  iPad Pro 12.9 (2020)
iPad Pro (2021)
That's a long list of devices that you can use to locate tags placed on different items.
Can an Apple AirTag connect to an Android phone?
There is no way to connect android devices and the apple AirTag. Presently, only iOS devices are listed as being compatible with this accessory. So, if you use an android device, you'll have to find an alternative accessory.
However, with your android phone, you can still help other users locate lost items. If your phone is NFC-enabled, all you have to do is scan an AirTag to find out its serial number and information about its owner.
Can Anyone Else Track My Tag?
According to apple, only one user will be able to track their respective tags through the Find My app. Yes, the tag emits a trackable signal but the manufacturer promises that it's end-to-end protected. This would prevent another device from tracking the tag and avoid unauthorized access to the device it's connected to.
How much does Apple AirTags cost?
Apple AirTags have a quite reasonable price compared to the rich list of other apple products. One Apple AirTag costs $29 / £29 / AU$45 while you can also choose to get a pack of four tags for $99 / £99 / AU$149. These products will be available for sale from April 30, 2021.
To attach an AirTag to bikes, keys and other non-apple items, you also need to first purchase an optional fob. Official Fobs come in at $29 / £29 / AU$45, but you can purchase cheaper third-party alternatives after the official AirTag release.
How long does AirTags last?
AirTags are battery-powered. As a result, they can last for only a limited period of time. The durability of each tag will depend on the charge and type of battery used in the accessory. However, Apple estimates that each AirTag battery should last about a year before the user needs to change it.
Conclusion
There's no doubt that Apple AirTags are small but useful accessories. You may decide to protect your tag by getting an AirTag case. Look forward to the new possibilities from using this special, portable accessory.