After a long time of rumors and leaks, Apple has finally launched the AirTag tracker. If you are an Apple fan, then you must have already heard about this compact device. So what is an AirTag? It is a tiny and compact device in a circular shape that can help you track your lost items. You can pair the AirTag easily to your iPhone, iPad, and iPod touch. You just have to hold your AirTag near your iPhone, that's it, you will be connected to the tag in a few seconds.
As soon as Apple announced its latest technology called AirTag, other companies started launching accessories such as stylish covers for these tags. If you are planning to get AirTags, it would be a wise idea to invest a little more in the covers to secure these tags for the longer term. Of course, you can get a holder case from Apple as well, but many third-party companies have put their foot ahead and launched trendy and unique cases. Let us walk you through our top 7 best AirTag holder Case with keychain selections: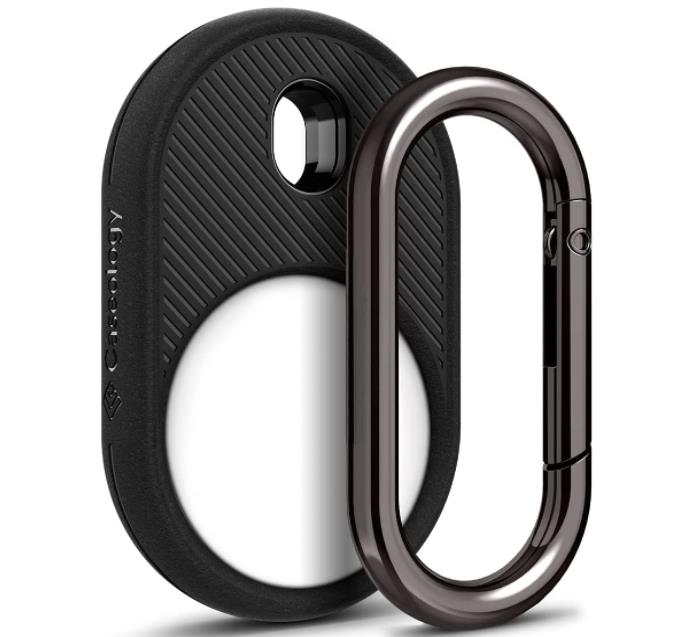 Pros:
Perfect fit
Durable case
The keychain has enough space, allowing you to attach as many items as you can
Caseology has brought one of the finest and high-quality cases for your new AirTag that will provide it sturdy protection. The case is durable and can be a great investment for the protection of your AirTag. It has a unique pill-like shape that also provides you enough space so that you can attach as many objects as you want. Moreover, this stylish case looks super cool to carry with you and gives a statement to your keys and AirTag. If you are planning to get an AirTag for yourself then, you must consider this top-notch option to keep your device safe and secure.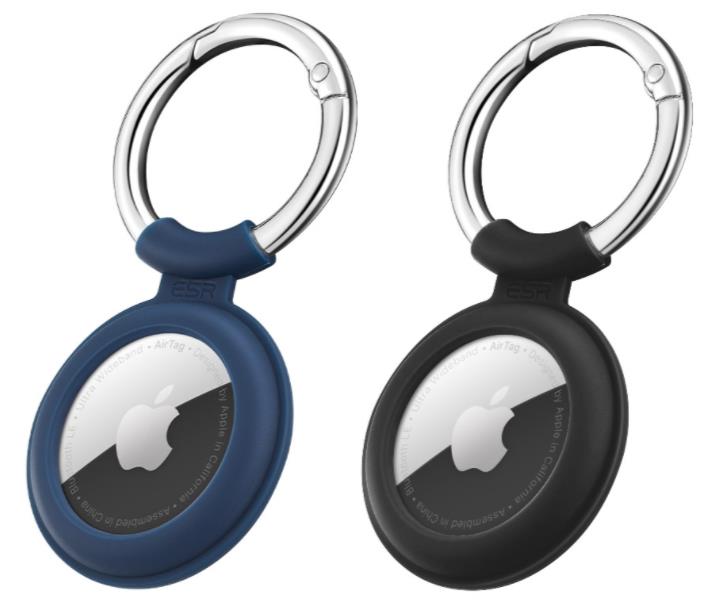 Pros:
Highly affordable. You get a pack of two keychain cases at a low price
Available in comprehensive colors
Easy to install
This incredibly stylish and inexpensive AirTag keychain case provides a safe and secure hold to the AirTag. Another feature that made this product to our top best list is the silicone material. The silicone material can be cleaned and maintained easily that makes it durable. You can simply wipe off the dust or grime of your keychain. The Cloud Silicone Keychain is easy to install on your AirTag without giving any scratches onto it. It comes in a broad range of colors that are blue, white, black, and red.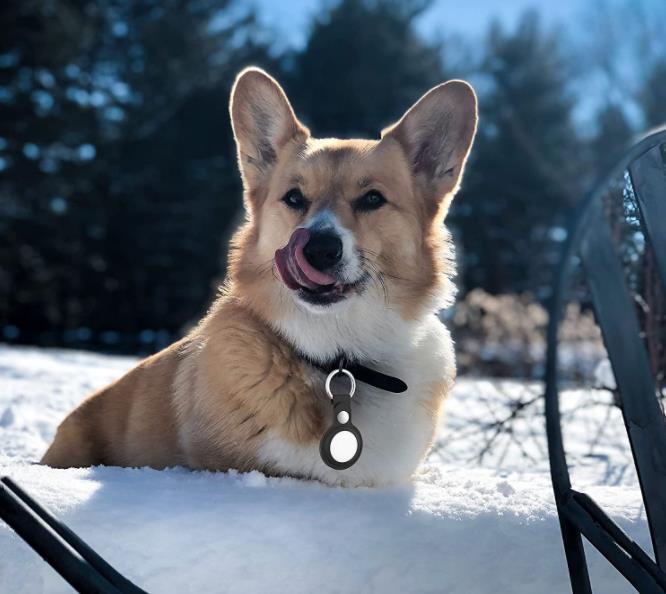 Pros:
Classy look
Strong and Rugged Construction
Anti-Scratch feature that won't put any scratched on the case even when clanked with keys
If you are looking for a classier and sophisticated option, DamonLight Leather Case is for you! The luxurious leather material adds charm to your AirTag, creating a statement. The precision dimension gives sturdy protection to your new AirTag tracker. This high-quality leather case is available in two colors that is yellow and brown. It is a perfect option to give your loved ones a great gift on their special occasion.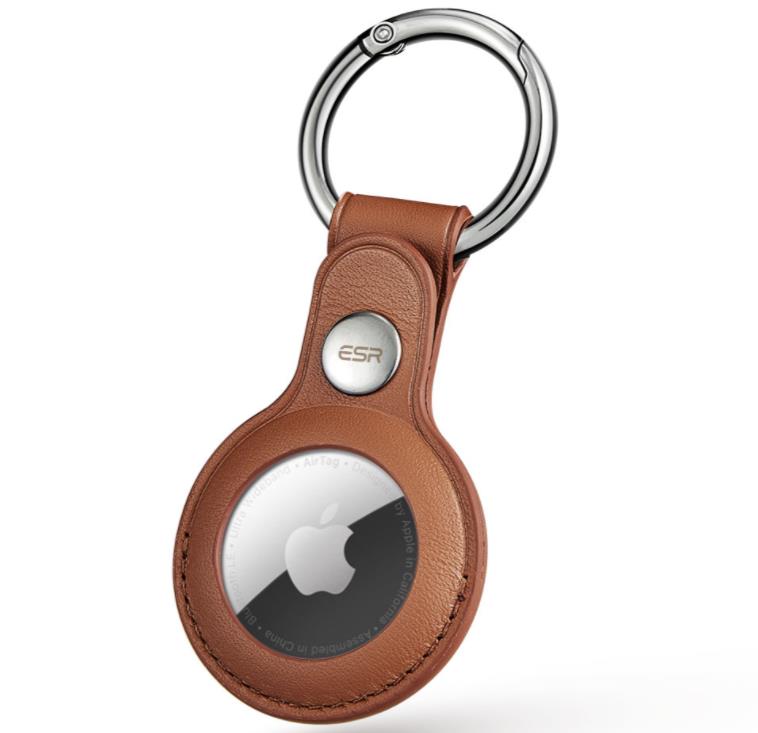 Pros:
Aesthetically beautiful
Provides a perfect fit
Strong and rugged design
Strong and Tough metal snap
The Metro Leather AirTag 2021 Keychain Case is another incredible option that has made it to our top list. It does not only give a premium feel but also provides strong protection to your AirTag. The keychain has enough space to add multiple keys and keep them safe. Moreover, it has an open design on both sides that gives strong and stable signals on your Apple AirTag.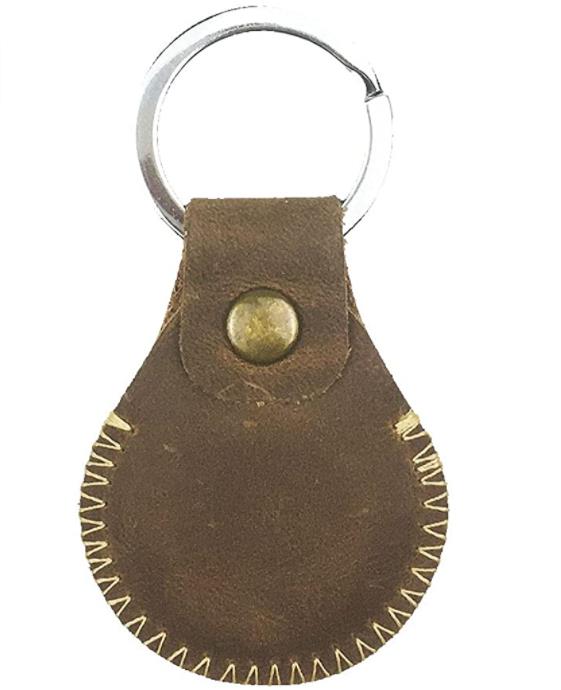 Pros:
Retro horse leather feels
Genuine leather used
Sturdy Protection
Anti-shake feature
Are you looking for a classier and top-of-the-line option for your new Apple AirTag? This premium quality leather case keychain by HOKEEA is your answer! It does not only have a classic design but also a special leather aroma. This keychain is made up of 100% genuine cowhide leather and is lightweight. The perfect form-fitting design adds a statement to your profile and you can carry this keychain wherever you want as it won't add any extra weight to your hands or pocket. Another incredible feature is the metal button that keeps your AirTag in a stable position and prevents any shakes.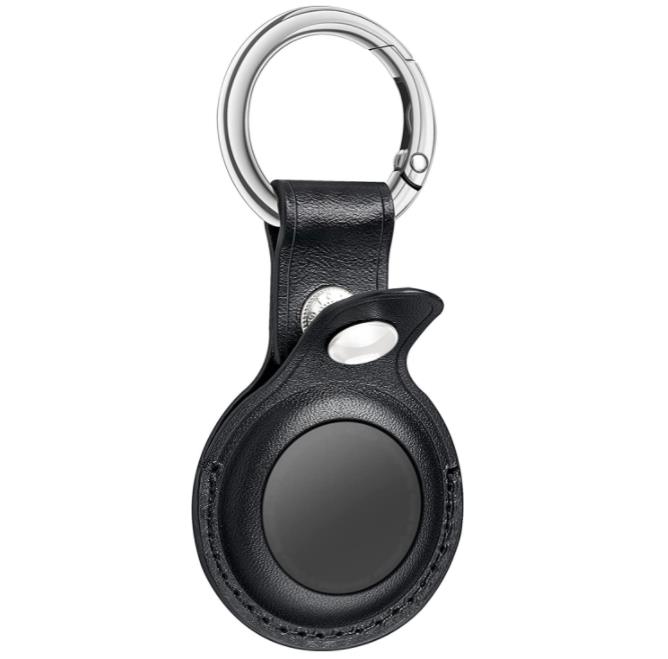 Pros:
Made up of genuine leather material
Adds fashion statement to your style
Anti-shock and anti-scratch features
Although the price of this item is a little high than the rest of the products mentioned in this list, it is worth the purchase. The Uneedity AirTag case is made up of genuine leather that provides your tracker a perfect fit. The hollow appearance adds a fashion statement to your style. The most incredible features that this case keychain comes with are anti-shock and anti-scratch. You can carry your keys and tracker easily anywhere you want without having to worry about the new AirTag getting scratches. It can also be a great gift to give to your wife, husband, or fiancé on their special occasion.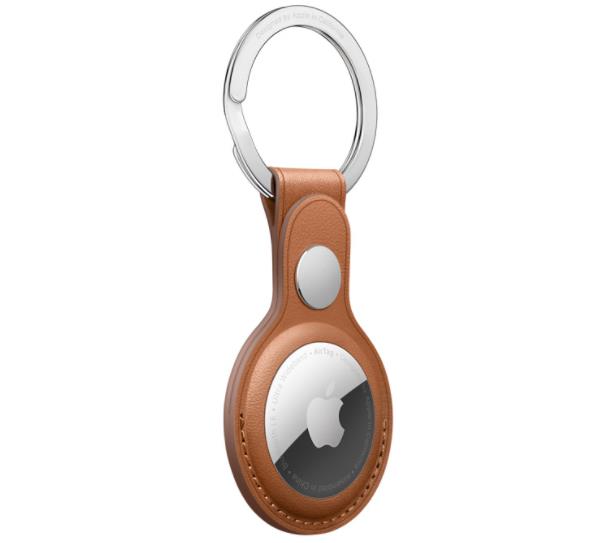 Pros:
Original Apple leather case
The metal snap is made up of high-quality stainless steel
Now, this option might not be as affordable as the ones mentioned above from the third-party companies but if you are a true Apple fan then, you might consider this option. This Apple leather case is created from the finest materials that are leather and stainless steel. Apple never fails to impress its customers therefore, it made sure to have a premium quality leather case in case to protect the new AirTag tracker by having a perfect fit!
Final Verdict:
To simple wrap up, we researched and came up with the top best AirTag holder cases with a keychain for you to stay ahead of the time and choose your perfect option for the new AirTag. So which keychain case did you find most appealing?