Are you always bothered about the safety of your dog? Do you feel like always going out with your dog, but you are tired of always looking for it when you go out? You do not need to bother anymore! Pets are part of the family, and it is very paramount to keep them. Below in this article, we will discuss seven different AirTag colors that can help you keep your dog in reach. So you do not need to bother about their safety when going out with them.
AirTags serve to track your precious belongings (or objects easily misplaced). And since our dogs being domesticated beasts they are, they will never hesitate to wander whenever they see anything fancy that attracts them. It is, therefore, reasonable to utilize AirTags on the collars of your dog and follow them dillydally.
AirTag is compatible with formal accessories such as a keyring, luggage tag, or holder; however, knowledgeable pet owners have instead attached it to their dog's neck.  If your dog wants to do a few extra walks, then the way you can keep your pet within reach is to devise your AirTag dog collar.
In late April 2021, the Apple Dog AirTag debuted to keep your pets on track. The Apple network will find it anonymous to broadcast its whereabouts to an App via a Bluetooth signal whenever your pet is out of sight. Most attachments in dog necklaces, AirTag, are held to fasten the AirTag to be easy to remove and still visible for others to see. Most of these can be cut, socketed in, or slopped beneath an existing dog collar without any difficulty, even if you are just purchasing an AirTag holder.
Pet owners can name their dog and set an emoji to use the AirTag as a pet tracker. Then, you can either purchase your pet's unofficial holder and apply the collar or make your own.
The following are the best AirTag Dog Collars in 2021.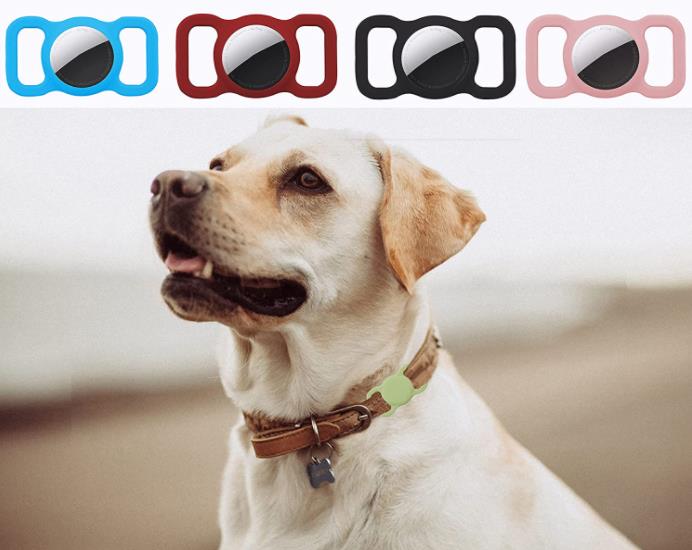 Anti-Scratch
Lightweight
Anti-Lost
GPS Tracking
Getting any regular AirTag dog collar is not enough to keep a somehow uncontrollable dog on track; your dog could rip the AirTag easily in a frenzy. However, it will be difficult for your dog to remove a TILIXI protective case with its silicone protective feature. Its durability is, therefore, obviously one of its primary points of sale. At the same time, it can protect your device from scratches or damages.
The TILIXI AirTag collar is perfectly suitable for keeping your AirTag intact and for tracking your dog. It is now, by hand, the best attachment in the market for AirTag dog collars.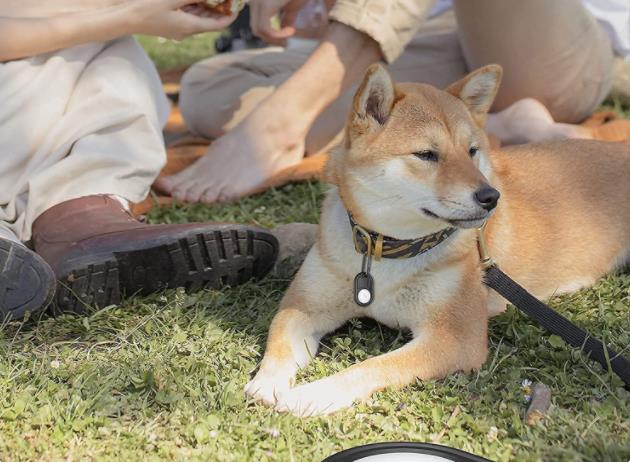 Easily attachment
Strong signal
Pet tracking
Usable with or without a keychain
The HATALKIN AirTag fits all standard collars, and it slides perfectly into your pets' collars, belts, and harnesses so that you can easily track your dog when it is out of your sight. You can place the AirTag around your dog collar or the cat's neck. If you have one of these smaller pets, the tag will undoubtedly fit around their waist, too, like a trendy tracker! This AirTag collar has a strong signal that No one cannot disrupt.
You do not need to bother about the keychain if you do not like to use the keychain because you can use this AirTag with or without a keychain.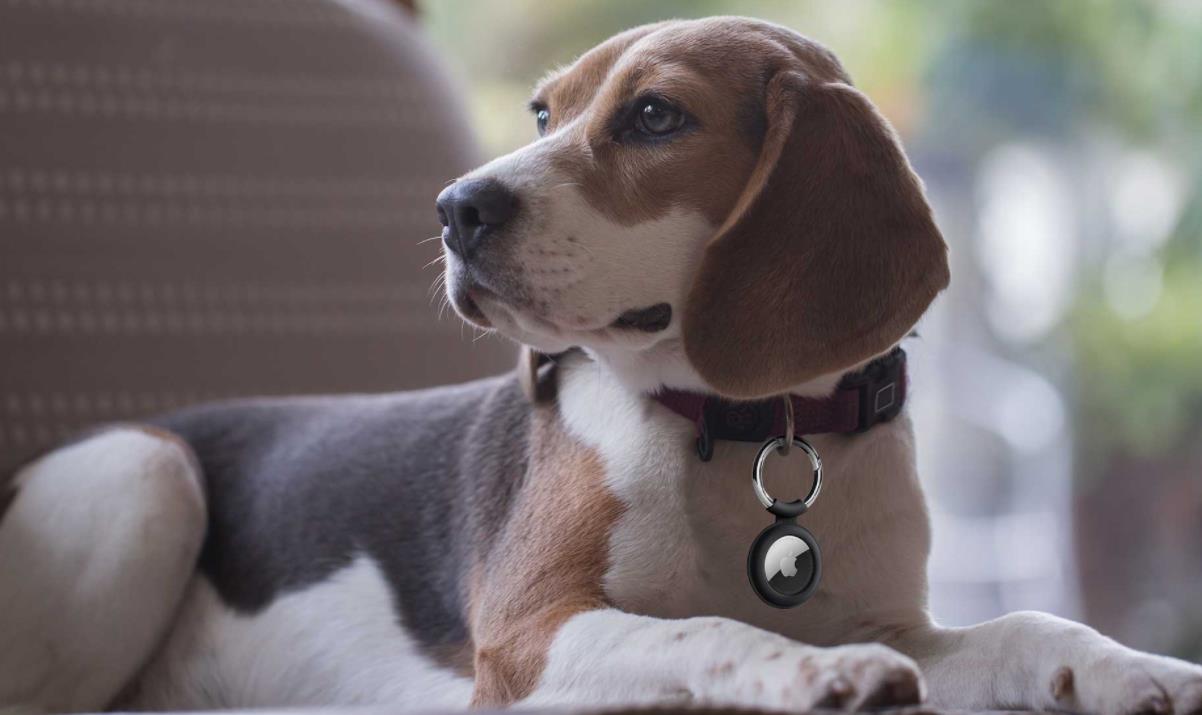 It includes 2 Apple AirTag Keychains
It is a flexible and grippy silicone
Easy to use keychain
Easy to clean when stained
You can attach Cloud Silicone AirTag collar safely to any number of things, from a golf bag to a case. The keychain of Cloud Silicone AirTag collar securely clips on the collar of your pet. It comes in four different colors: white/black, black, blue, or red. It comes with a two-part soft silicone case that protects the tags from accidental bumps, and the inside safety case will not disturb your pet or cause your pet ingestion of the battery by mistake.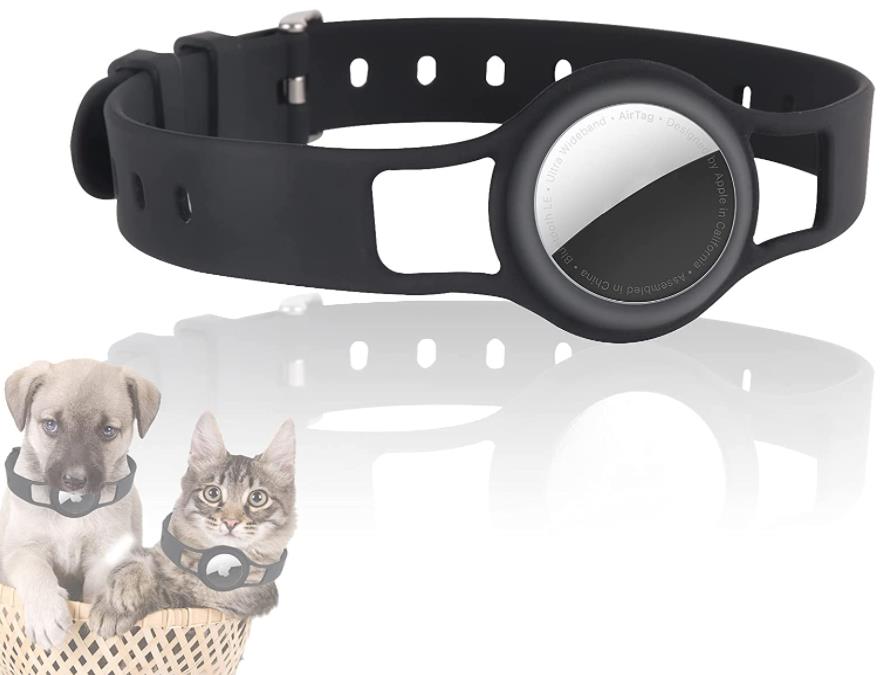 Anti-Lost Dog
Easy to adjust
Easy to clean pet collar
The Laudtec AirTag collar consists of a rubber-like substance that securely holds up the AirTag collar and moves it around the most standard collar of a dog or cat. This AirTag collar is appropriate for both small and medium-sized Dogs. It comes in four colors; black, red, blue and white.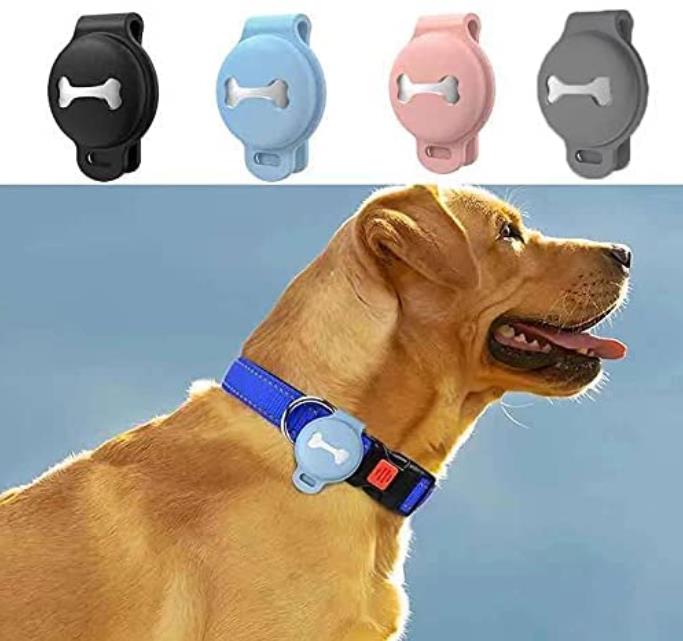 Bluetooth locator
Portable silicone
Tracker cover AirTag for backpacks
You can attach the silicone keyring of Apple to the neck of your pet. It is available in four colors: pink, blue, black or grey. Muslinsen AirTag collar allows you to use Bluetooth in tracking your dog, and also it is sweatproof.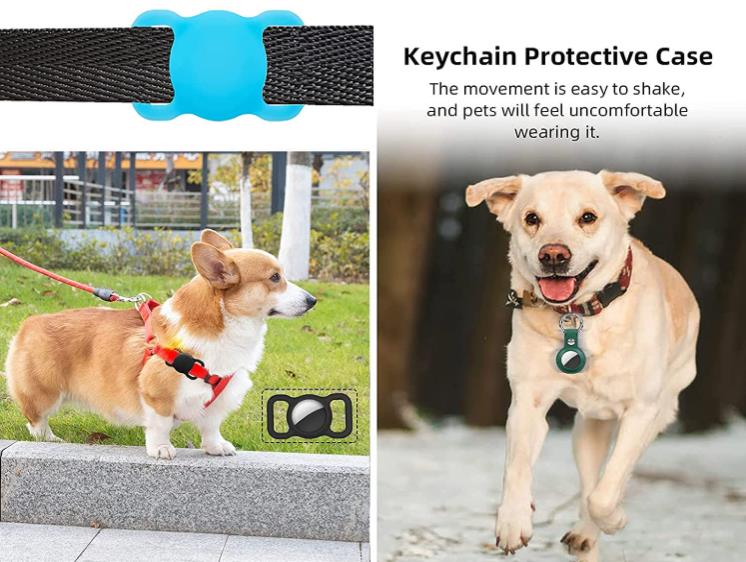 Silicone case
Location tracker
Scratch resistance and reusable
This AirTag holder is a rougher alternative to a Leather AirTag collar. It is available in both black and blue. Also, you can choose from its multi-color if you are the type of person that loves fashion for your dog.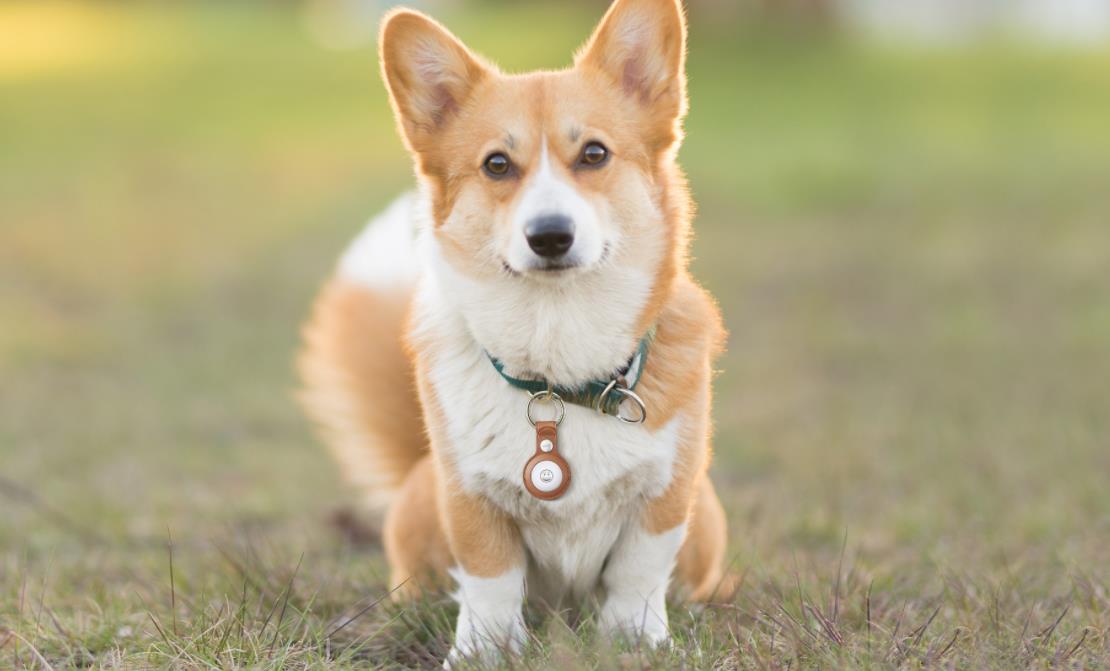 Quality genuine leather
Fast and secure keychain clips
Robust metal snapshot
This AirTag collar is very light and durable. This open design of Apple AirTag maintains the signal of your AirTag collar solid and stable on both sides. In addition, it has an easy-to-use keychain that you can attach to your bag or keys.
The sturdy metal securely keeps your Apple AirTag collar falling out and breezes installation and removal. In addition, it offers a fashionable appearance and luxury flair.
Conclusion
Thankfully, you do not need to bother about our dog being missing as long as you have any of the AirTag mentioned above collars on your dog. That is why this AirTag dog collar is A-must have gadget for every pet owner and not only dog owners (You can also use the above AirTag collar for other pets). So, using an AirTag collar is the ultimate solution to keep your pet on track!