As expected, several accessory manufacturers have introduced cases and other AirTag-related products such as holders, keyrings, mounts, and loops. However, which of them appears to be the best fit for your particular requirements? If you're looking for uncompromised protection, a rugged case for AirTag may be the answer. However, if style and elegance are important to you, a fairly sophisticated AirTag case/holder may be the way to go.
While using it as a keychain, the CYRILL AirTag Case with Key Ring is probably the best option. The leather case will securely hold your keys and your AirTag inside.
There are several models available, but they all adhere to both hard and soft surfaces. Additionally, they conceal the AirTag, ensuring that the item is not advertised as valuable.
If you want to join your AirTag to a bag, stroller, suitcase, or anything else with a handle or strap, look for an accessory that includes a carabiner clip or a loop, such as Belkin Secure Holder with Strap.
However, what if you're looking for a profile for an executive? Additionally, there are a few professional-looking AirTag accessories available that are handcrafted with genuine leather. After you've got a sense of what is prepared for you, let's take a look at the best Apple AirTag accessories.
AirTag Holder With Key Ring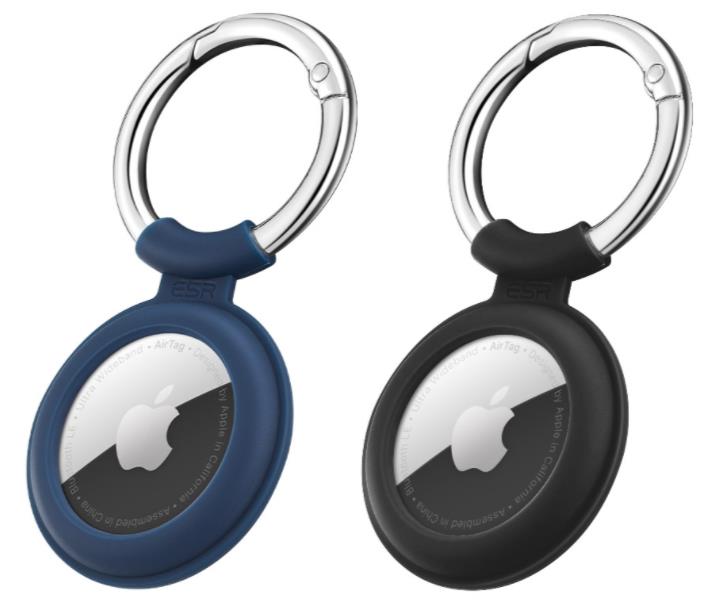 Only compatible with Apple AirTag (2021); package includes two Apple AirTag keychains but not the AirTag. It is flexible, tough, and grippy, secures your AirTag and takes seconds to apply. The simple-to-use keychain clips securely and quickly to your keyring, bag, or any other loop. Both sides are open, ensuring a strong and stable signal from your AirTag. With a quick wipe or rinse, the smooth finish easily removes dust and grime.
Features
Different colors available
Open design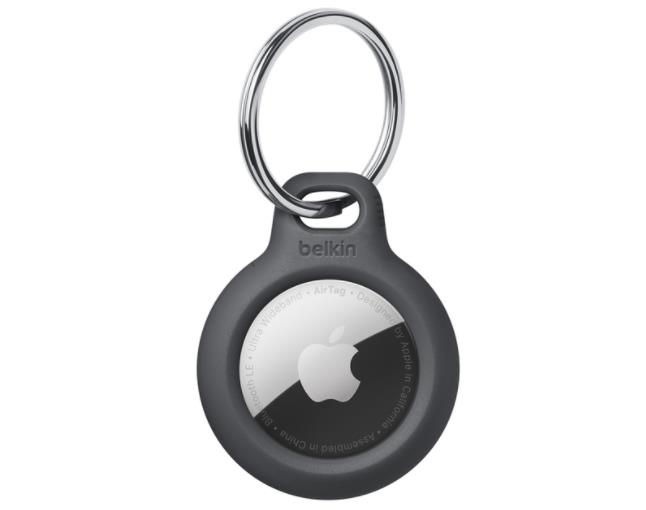 Easily keep an eye on your belongings. The Secure Holder's innovative Twist and Lock design securely hold your AirTag inside while raised edges guard against scratches. Choose from four complimentary colors that bring out the best in your AirTag's elegant design.
The Secure Holder with Key Ring is designed with a Twist and Lock feature that securely holds your AirTag inside. The Secure Holder is thoughtfully designed with a raised edge that helps prevent scratching of your AirTag. The Secure Holder secures the AirTag's edges while exposing the elegant design and personalized engravings. Personalize your look with one of four available colors.
Features
Lock with Extremely High Security
Scratch-Resistant Designed
Affordably priced
Four colors are available.
Open Design
AirTag Leather Case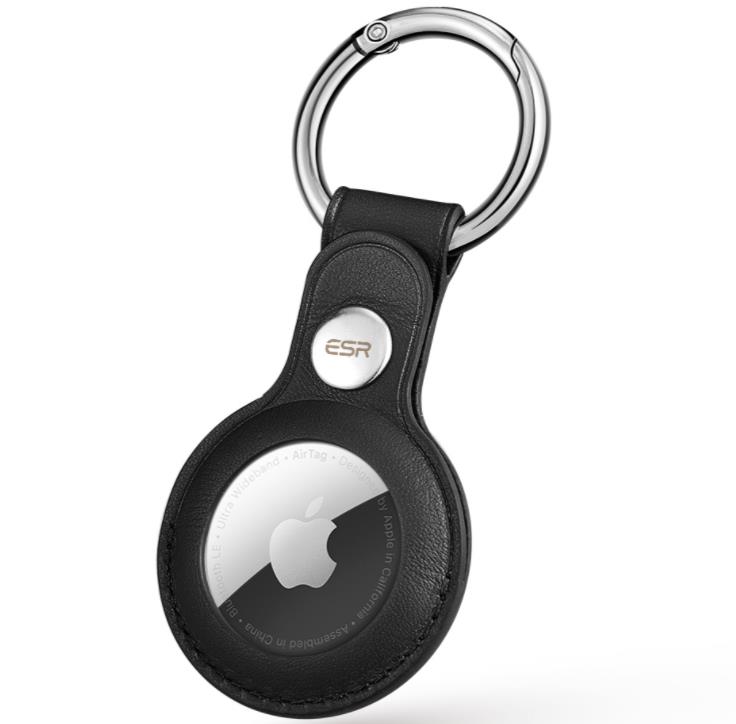 Only compatible with Apple AirTag (2021); not included with AirTag. Genuine leather of the highest quality imparts a luxurious look and feel. The simple-to-use keychain clips securely and quickly to your keys, bag, and more. The open design on both sides of this Apple AirTag keychain helps maintain a strong and stable signal from your AirTag. A sturdy metal snap secures your Apple AirTag in place and simplifies installation and removal.
Features
Open design
Compatible with Apple AirTag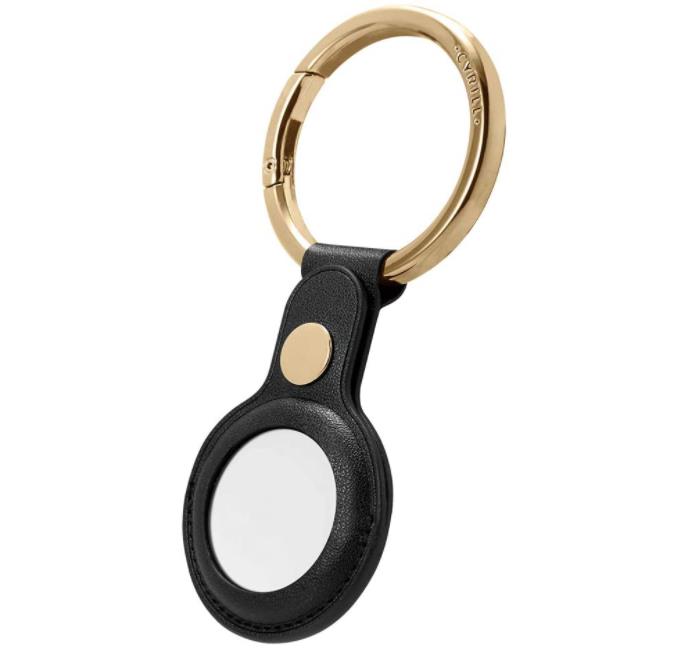 It is a high-end eco-friendly vegan leather case. Secure your device with a firm button clasp that is easy to apply, protects against damage, and is scratch-resistant. It includes a key ring for attaching to personal belongings such as a key, a bag, a purse, a belt, and anything else you don't want to lose. With its slim fit and stylish design, you can carry your Air Tag anywhere.
Features
Scratch-resistant
Key ring included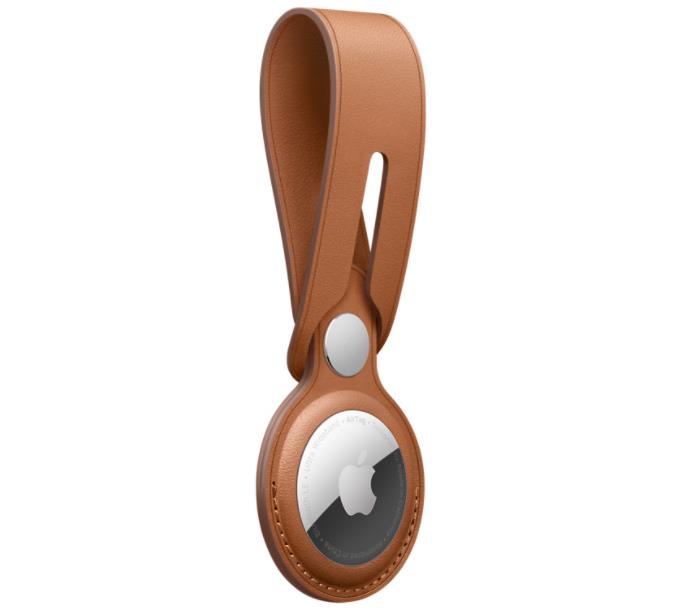 If you're looking for a high-end AirTag accessory, check out the Apple AirTag Key Ring. The keyring is crafted from soft-touch European leather. While genuine leather lends the ring a professional appearance and feel, stainless steel provides durability and style.
The keyring secures AirTag in place. Due to the result, you can rely on it to keep your item tracker secure. The Apple Leather Key Ring is priced at $35 and is available in three color options: baltic blue, product red, and saddle brown.
Other AirTag Accessories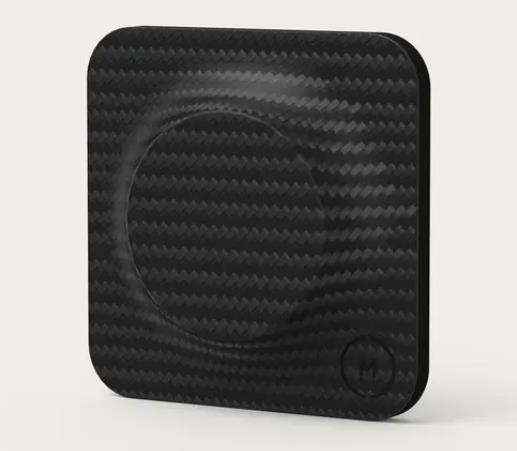 Premium equipment is costly, and this Hard Shell Mount for AirTags allows you to track it. AirTags are made of a tough aramid fiber shell and backed by a super-strong adhesive that allows them to adhere to any flat surface. Whether inside a camera case, hardshell luggage, a car, a bike, a drone, or a board, the lightweight and rugged casing conceal and secures your AirTag. It's even lined with shock-absorbing foam to keep things snug. No more misplaced valuables; use the Hard Shell mount to conceal your AirTags.
Allows you to attach an AirTag to any flat or slightly curved hard surface.
Adhesive backing with a rugged texture for a secure grip on hard surfaces
Constructed of aramid fibers and with a low profile
Watertight once stuck onto the surface
Foam lining to keep AirTag secure and prevent rattle
Extra adhesive pad included for removal and installation on new surfaces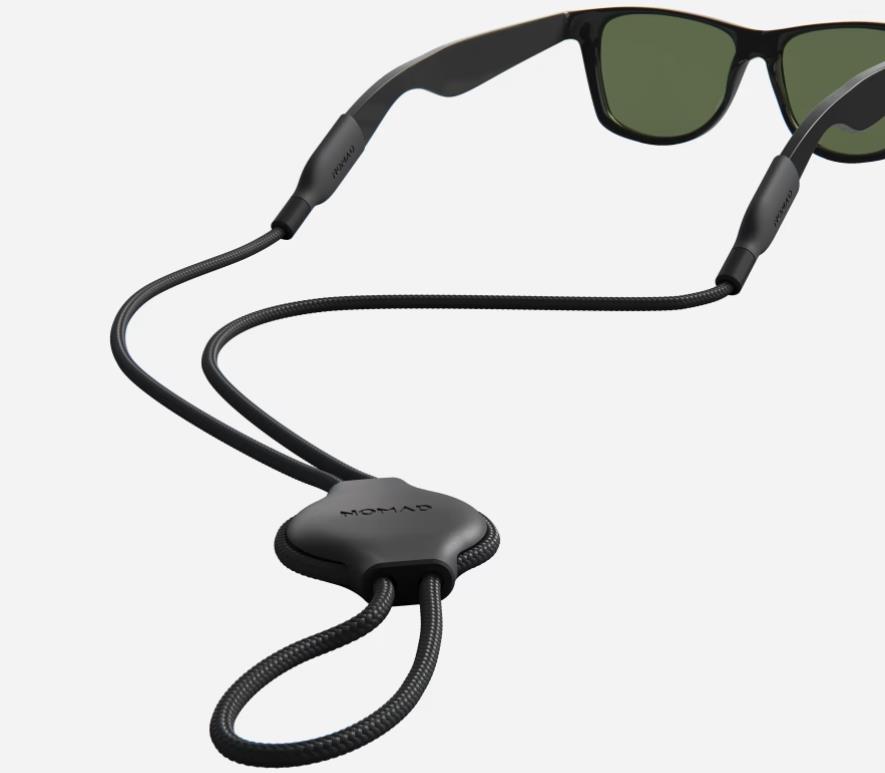 Nomad has also launched an elegant-looking Glasses Strap with a built-in AirTag holder. So, if you want to use the item tracker to keep a watch on your expensive sunglasses, Nomad's Glasses strap could be worth checking out.
The strap features a TPU capsule that holds the AirTag tightly, making sure the glasses stay firmly placed. There are three attachment points here to offer a universal fit for all sizes of glasses. Priced at $29.95, Nomad Glasses Strap will ship in July.
AirTags are securely integrated into your everyday carry by keeping your glasses safe on any adventure designed by the glass strap. A lightweight TPU capsule securely holds the AirTags and acts as a tensioner to keep glasses tight on your head while exercising. Three included attachment points offer a universal fit for all sizes of glasses.
Pop-in holder for AirTag
Universal glasses attachments
Conclusion
You've got a shiny new AirTag (or several) to track your most precious items, so now you need some AirTag accessory actually to secure the AirTag to the item. Apple offers some nice ones, though. But you've got various options besides just MacGyvering some solution with duct tape.