Most people have experienced their phones or iPads slipping off of their hands, which can be an overwhelming situation. Whenever you purchase a new phone or an IPad, it is always a wise idea to get a protective case with a screen protector for the safety of your gadget. There should not be any shortcuts when it comes to providing protection to your phone or an iPad. A slight slip-off can cause you hundreds of dollars.
We all know the hype of the iPad Pro 11-inch because of its advanced features and sleek look. If you have already purchased one or planning to buy it, make sure to invest in a high-quality screen protector. The best part is that there are a lot of options available in the market when it comes to choosing a screen protector. In this guide, we will first discuss the factors that you must consider while purchasing a screen protector and then we will walk you through our top picks: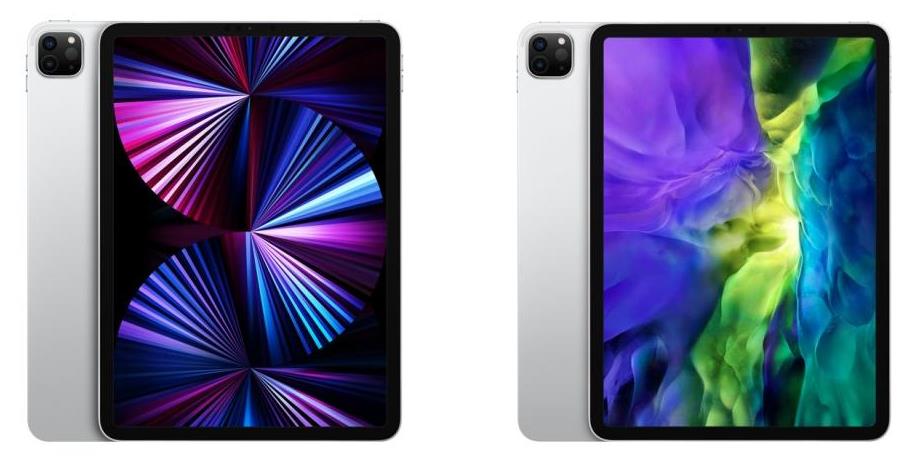 Factors to Consider for Choosing Paper-Like Screen Protectors for iPad Pro 11-inch:
Adding a protector to your screen is a must to keep your gadget safe from any unfortunate incident. Here are the important factors that you must consider while choosing a screen protector for your new iPad Pro 11-inch:
1) Sturdy Full-screen Protection:
There are plenty of options that you can find in the market. The best thing to do is to choose a protector that offers edge-to-edge protection to your iPad. The right size of protector will not interfere with the iPad outer case. The full size with curved edges is also beneficial if you want an extraordinary touch sensitivity.
2) Smudge-free:
Another important feature that many people don't pay much attention to is the smudge-free feature. The screen protector should prevent oily fingerprints and smudge and should provide a clear display. Smudge-free screen protectors are easy to clean and maintain.
3) Scratch Protection:
This feature is the most common one because no one likes any scratches on their iPad or phone. It is important to take as many precautions as you can to avoid any serious consequences such as an iPad slipping off your hands, table, or shelving. Make sure that the screen protector has a scratch-free feature!
Top Paper-Like Screen Protectors for iPad Pro 11-inch 2021 Suggestions: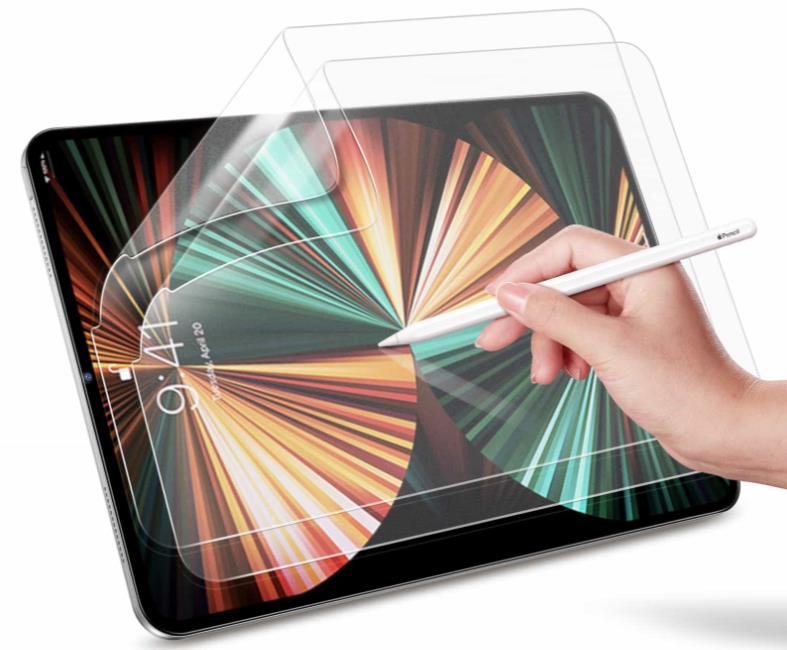 Key Features:
Highly Compatible
Easy Installation
Anti-Scratch feature
Oleophobic
iPad Pro 11 Paper-Feel Screen Protector by ESR is one of our top picks because of its incredible features. At this price, you get so much including 3X protection, which is hard to find in most screen protectors. Being an owner of an expensive iPad, it feels like a responsibility to protect your investment. With this paper-like screen protector, you get everything that you want to safeguard your iPad Pro 11-inch. ESR provides two packs at this price, which makes it pretty affordable. Moreover, the matt feature feels great to use and provides a paper-like feeling.
IPad Pro 11 Paper-Feel Screen Protector by ESR is not only compatible with 2021 version but also with 2020 and 2018. It also comes with detailed instructions that allow you to install it easily at home with the help of a complete kit. Unlike most screen protectors, the matt texture keeps the screen fingerprint-free and smudge-free. This ultra-thin screen protector is also highly sensitive to Apple pencil, allowing you to have full control over your iPad Pro 11-inch.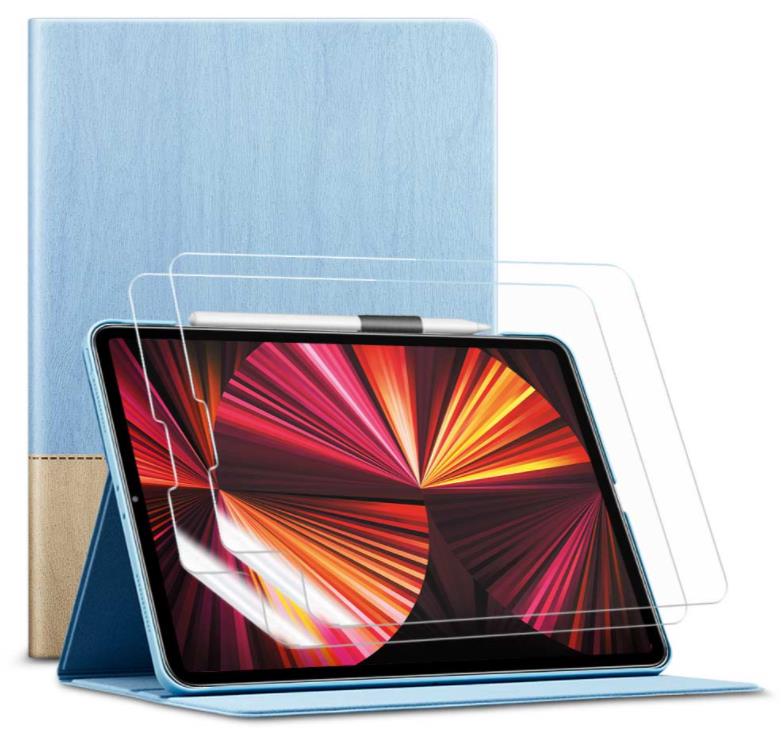 Key Features:
Anti-dust and Anti-scratch features
Highly Compatible with the Apple Pencil
Easy Installation
Zero Bubbles
The iPad Pro 11 2021 Sketchbook Bundle is another high-quality option that you can choose. This version is only compatible with iPad Pro 11 2021. Moreover, it has an ultra-transparent design that provides a clear view by preserving image quality. This premium quality protector comes in a wide range of colors including sky blue, gray, black, and blue-gray. It provides sturdy protection to the screen of your iPad Pro 11-inch preventing any scratches or dust.
You do not have to ask for anyone's help for the installation as the iPad Pro 11 2021 Sketchbook Bundle comes with complete instructions, allowing you to have easy installation. The bundle also contains installation tools that create a bubble-free surface on your iPad. Another incredible feature that makes this paper-like screen protector worth buying is the built-in holder for Apple Pencil 2. If you want high-quality matt surface protection for your iPad Pro 11-inch screen, this protector will provide you feel just like you use a pen to write on paper. Moreover, it works with a camera and Face ID perfectly.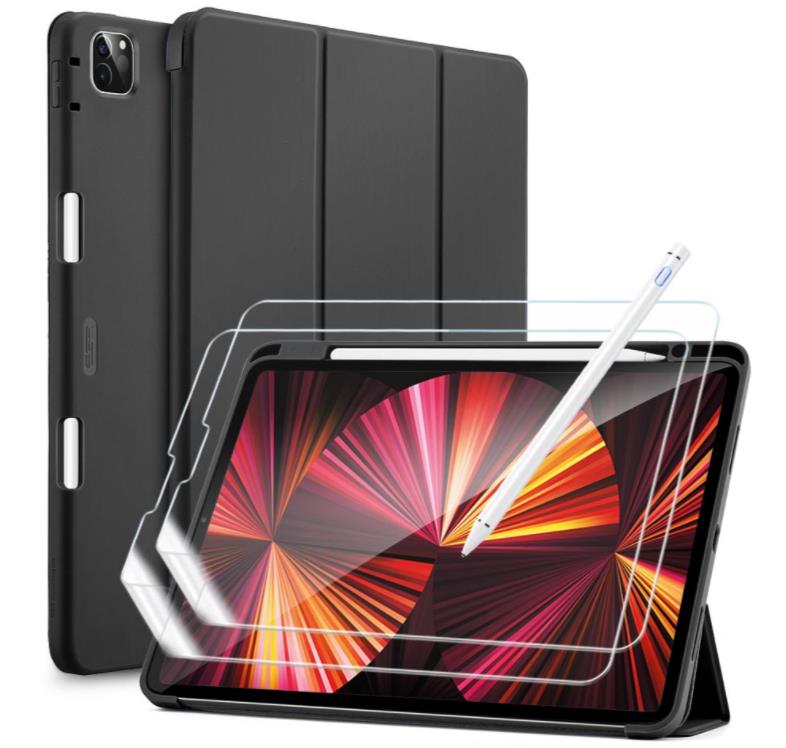 Key Features:
Compatible with Apple Pencil
Perfect Face ID
Provides 2X protection to the screen of iPad Pro 11-inch
Perfect cutouts
ESR has never failed to come with the incredible features that one can get in Apple accessories. iPad Pro 11 2021 Stylus Protection Bundle includes everything that you want to protect your new IPad. The bundle items include:
iPad Pro 11-inch 2021 Rebound Pencil Case
Digital Stylus for Touch Screen Devices
iPad Pro 11 2021 Paper-Feel Screen Protector-2 Pack
When they said it's a "bundle", they made sure to include everything in it. Apart from sturdy protection, ESR's ultra-thin screen protector has precise cutouts, keeping the Apple pencil control, camera, and Face ID highly responsive. It gives you full control to use your Apple pencil and create whatever you want on your iPad. If you are looking for a paper-like iPad Pro 11-inch screen protector with high sensitivity and extraordinary protection, this is your answer!