As ignorant as we may be, we'll have to agree, Apple's new iPhone 12 series is beautiful. And if you have got your hands on any of these devices, we suggest you protect them with the best in the market. That's where ESR comes in, with its range of the best iPhone 12 Pro Max Magsafe Cases, to help you retain that luster and beauty for a long.
Why Magsafe Cases?
Before we turn towards explaining why Magsafe Cases are important for your device, we'll first throw some light on the Magsafe technology itself.
What is Magsafe?
Magsafe is a series of proprietary magnetically attached power connectors. It was introduced by Apple in January 2006. A thinner and wider version, Magsafe 2 was launched in 2012. The motive behind launching the Magsafe technology was to protect the hardware from accidental damage. Despite its popularity among the normal public, the technology was discontinued across the product lines between 2016 and 2019 and was replaced with USB-C connectors.
Now, that you are familiar with the technology, we hope you understand how important it is to have a similar Magsafe compatible case. Solving one of the biggest issues with wireless charging, the MagSafe charging feature will make wireless magnetic charging more efficient. MagSafe also includes technology that charges at 15-Watts, which is double the maximum charging power of the previous generation iPhones.
Therefore, if you are an aggressive smartphone user, you will need Magsafe technology to work at all times. You can charge your phone faster for more on-screen times and more entertainment in all.
Some best Magsafe cases around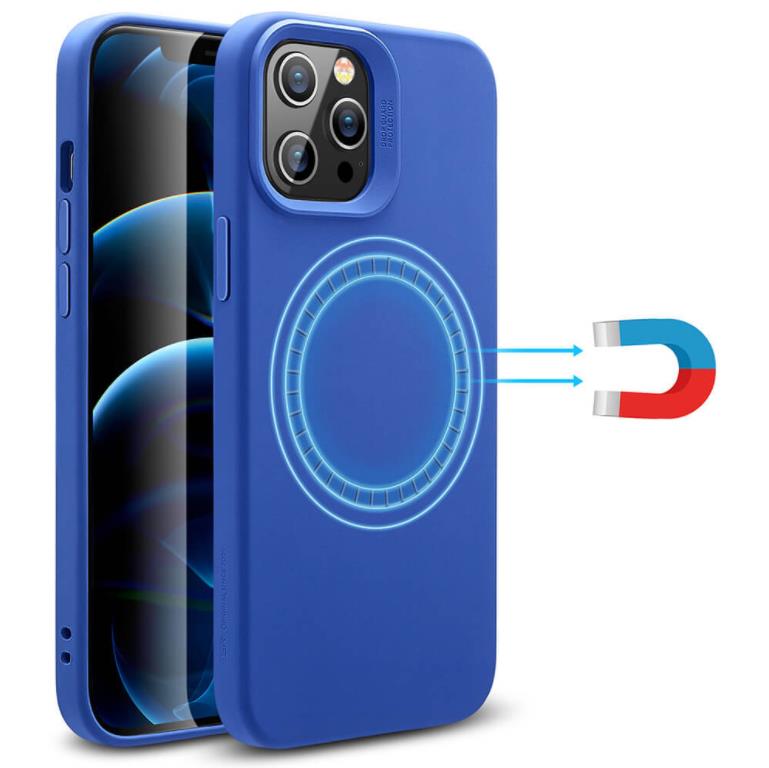 Pros
Comfortable soft matte finish
Magnetic wireless charging support
Light-weight yet strong
Raised Bezels
This one comes from the house of ESR and deserves to be on the top of our list. The reason being the overall characteristics that clearly differentiate it from the rest in the market.

The soft and matte finish texture makes it comfortable to hold for long durations. Most importantly, the case has a Halolock magnetic ring that aligns perfectly with a Magsafe or Halolock Magnetic wireless charger for fast and effortless charging always and every time. The product being so light-weight is still strong and protects your iPhone 12 Pro Max without adding more weight to it. If you think the soft lining is something to do with the weight addition, you will be surprised to know that it is hard enough to resist the scratches from sharp objects like the pin, needles, keys, etc. thus, preventing you from doing more harm to your iPhone case. The raised bezels on the case edges help protect your screen and the camera well against damage to the camera glass and the front screen as well.
The precise cutouts and the ultra-soft edges make it easy to put on and take off in times of need. Dimensions if you compare to other brands are much improved and very close to that of the official Magsafe cases released by Apple. Therefore, we can guarantee, you won't be having any issues dealing with the protective case.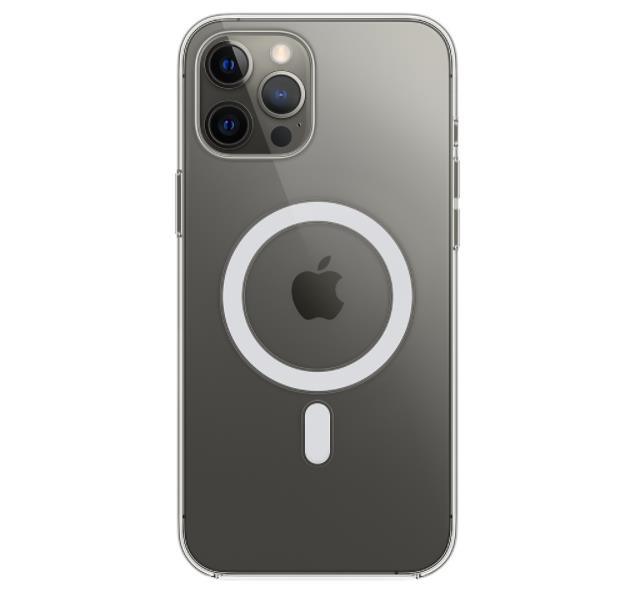 Pros
Thin, light and easy to grip
Allocation for buttons
Built-in magnets
This MagSafe case has been designed by Apple itself. Being transparent, you can show off the brilliant colored finish of your iPhone 12 every time while protecting it from any damage. With properly allocated spaces for buttons, the case makes sure not to interfere with the functionality at even the lowest. The scratch-resistant coating on the top of the surface ensures the case is safe from scratches from foreign objects like keys, pins, needles or more. The case has a Halolock magnetic ring that aligns perfectly with a Magsafe or Halolock Magnetic wireless chargers for fast and effortless charging always and every time.
Whats' more convenient about this case is it comes with a wallet to carry your cards around. So the next time you are going shopping, just pick up your iPhone 12, fix the magnetic wallet, stick your cards in and you are good to go. Available in different color shades, this Magsafe case for iPhone 12 will definitely steal your attention away.
What's even more convincing is the product has been through rigorous testing carried out by Apple itself and is certified to protect your phone from drops and scratches for a long period of time.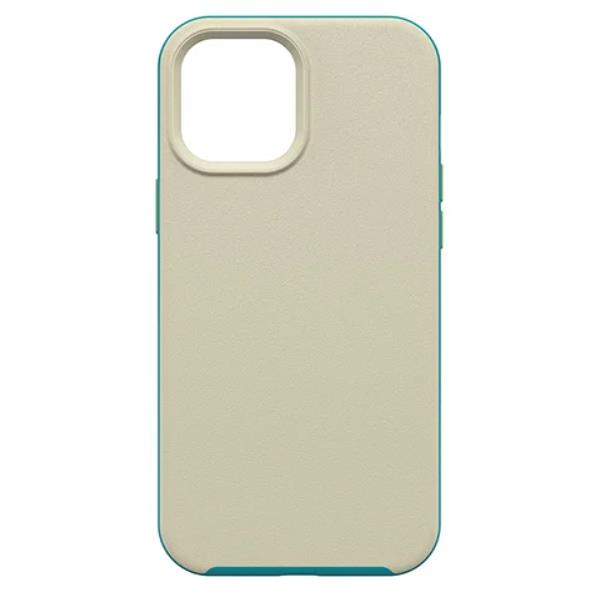 Pros
Striking design
Raised edges for extra protection
MagSafe compatible design
If we tell you there's something you can trust in terms of Magsafe convenient design, would you believe? Yes, we have one more product in our collection from the house of Otterbox, that promises exceptional protection and compatibility to Apple's core features. This protective case from Otterbox is designed to sit well with Apple's Magsafe design system.
The case has a striking design in terms of the thickness, the touch and the feel and the special care which has been taken to ensure the product is a good fit for your device. The ultra-slim form of the phone highlights the sleek design and a grippy edge for a good hold and grip on the phone. The case also offers protection against drops, bumps and scratches, with the help of a protective coating.
Furthermore, the raised edges on the camera case and the front screen, protect the glass from damage due to rubbing against abrasive surfaces. Adding to all these features, the brand also offers a limited lifetime warranty and zero hassle customer service to answer your queries.
The final word
Whatever the future holds for Magsafe, with advancements in technology, we are sure it will work wonders and bring significant improvement in charging times. Though Apple has released its Magsafe compatible flexible silicone cases for the iPhone 12, above were some options if you want to scale up your protection game.