The iPhone 12 is definitely taking the Market up by storm with all the rumors going around. And it hasn't even been released yet! But I guess Apple has a history of making its customers go haywire over all the rumors and speculations that go up sky high before each of its releases.
In this article, let's look at these rumors one by one and see if we can gain some clarity. Below are some of the top rumors going about these days on the internet about the iPhone 12's release!
When will iPhone 12 be released?
Let's start off with something that'll please every reader here before we move onto the finer details. For the moment we have no official confirmation but the iPhone 12, iPhone 12 Max, iPhone 12 Pro and iPhone 12 Pro Max and expected to be released by this fall. That means we can expect the launch somewhere around September or October. A report claims that the company is currently facing production delays which could make Apple miss it's September deadline. However, Apple has given no official statement which confirms this.
How much will the iPhone 12 cost?
Another concern here for every reader is most definitely the price of the new iPhone 12. Again, at the moment, there isn't any official confirmation about the pricing of the new phones. However, we are still going to shed some light on the subject based off of what we know keeping in mind the information available from their track record and the rumors currently circulating the internet. Below, you can find a list of prices that will help our readers understand better, what to expect from the iPhone 12 in terms of its pricing.
Model
Storage
Price
iPhone 12
128 GB
$649
256 GB
$749
iPhone 12 Max
128 GB
$749
256 GB
$849
iPhone 12 Pro
128 GB
$999
256 GB
$1,099
512 GB
$1,299
iPhone 12 Pro Max
128 GB
$1,099
256 GB
$1,199
512 GB
$1,399
How many models of iPhone 12 are there?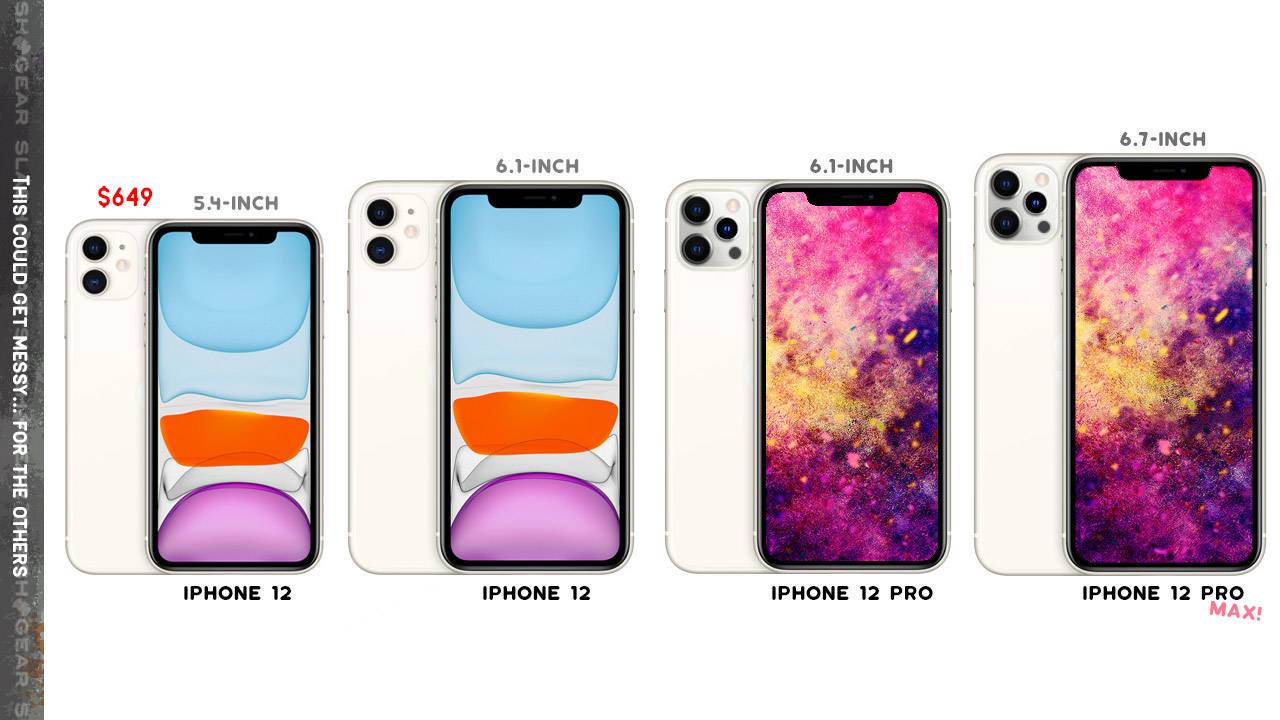 Our answer to this one is pretty obvious by now but we'll repeat ourselves to make ourselves clear again. The iPhone12 is expected to come in 4 models. These models are going to be the following; The iPhone 12 which will feature a 5.4-inch screen, the iPhone 12 Max with a 6.1-inch screen, the iPhone Pro with a 6.1-inch screen and the iPhone 12 Pro Max with a 6.7-inch screen.  The iPhone 12 Pro Max has also been rumored to have the largest screen of any iPhone up to date. Which just makes this wait all the more hyperventilating.
How many colors of iPhone 12 are there?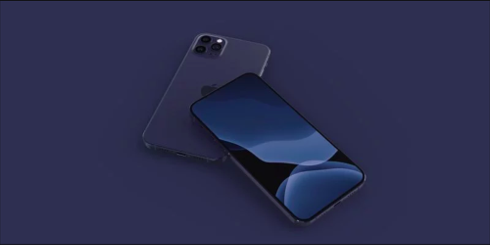 At the moment, we're unsure of what colors to expect with the new iPhone12. However, yes you heard right when anyone around you said that the new iPhone 12 could be coming in with a new Navy Blue finish. Apple launched a new midnight green color with its iPhone 11 so it's definitely reasonable to think that we'll be getting a new Navy Blue color. Another speculation suggests that among other colors, the iPhone 12 could be coming in violet, light orange and light blue. Time will tell which rumors hold to be true and which won't.
iPhone 12 likely come without earbuds or charger.
According to Ming-Chi Kuo, it is expected that the new iPhone 12 won't be coming with its traditional wired earbuds and later, also suggested that the phone will come without a charger too. These accessories are to be sold separately which would roughly total a bill of $63. According to Kuo, Apple wishes to meet the pricing benchmark of the iPhone 11 and to do that, is stripping away in-box accessories. Looking at the bigger picture, this would also result in smaller boxes which would mean lesser shipping costs and freight charges. By doing this, Apple would also be able to make up for the 5G working components of the phone which would obviously cost more compared to the 4G LTE components in previous models. We have reason to believe that the exclusion of earbuds and chargers would result in complaints all over the iPhone customer community.
iPhone 12 Design
The new iPhone 12 is expected to come with a design revamp with flat stainless steel frame with an overhaul design as it did with the iPhone 4 and iPhone 5. The body is expected to be of glass on the front and back between the steel frame. The 5.4-inch iPhone 12 is expected to be rather compact so you can expect to use the phone with one hand with those flat stainless steel edges. Tell us again, what's not to like?
iPhone 12 Parameters
The iPhone 12 for the moment according to speculations, will look something like this in terms of the parameters; an A14 chip, Dual Lens and Triple lens setup in the rear cameras, a front camera, a compressed battery with the same performance as the old one and an OLED Screen.
iPhone 12 Camera
Moving forward, Apple is expected to make huge improvements in the cameras of the newer phones. Rumors have lead us to believe that some of the new iPhones will come equipped with a 3D camera. This sounds familiar to the LiDAR scanner feature which were introduced in the iPad pro models in 2020. In short, the LiDAR feature utilizes the reflection of light to measure distances of up to 5 meters. The LiDAR Scanner works both indoors and outdoors and is equipped to map the surrounding environment in a matter of nano-second speeds at photon level. The higher end iPhone 12 phones are expected to have an improved telephoto lens feature with optical zoom of up to 3x as opposed to 2x currently. The higher end phones are also expected to be equipped with sensor-shift image stabilization technology. That definitely means that you get to take better photos and even record 4K videos at 120 and 240 FPS. That seems to be a lot!
iPhone 12 New Features
In a nutshell, these are the following new features which are rumored to be in the new iPhone 12 models:
OLED Displays
All phones will feature OLED Screens as opposed to LCD's. OLED screens will enable deeper blacks, wider angles and more vibrant colors. The higher-end models are rumored to offer a 120Hz ProMotion Display which means faster and smoother scrolling, better mobile game experiences and faster motion while you watch all the videos you want.
A14 Chip
The new iPhone 12 models will come equipped with an A14 chip to enhance Artificial Intelligence (AI) and Augmented Reality (AR) related tasks. Keeping in view the rate AI and AR are progressing at, this will prove to be an excellent investment for the company.
Camera
As explained in the camera section of this article, you're in for a ride with the new and enhanced camera features of the iPhone 12 Models.
RAM
The iPhone 11 reportedly functions on 4GB ram. The iPhone 12 is rumored to be introduced with 6GB of Ram (higher-end models).
Design
Be on the lookout for a new and more appealing design.
5G
Expect the new iPhone 12 models to be equipped with 5G as opposed to 4G in the previous models. Since 5G is now the new thing, it's very reasonable to think that Apple will stay up to pace in the technology market.
Battery
You can most definitely hope for a better battery life with reinvented circuity and a compressed battery.
iPhone 12 5G
Yes, you heard it right, the new iPhone 12 models are expected to come with 5G connectivity as opposed to the traditional 4G/LTE connectivity in previous models. We have 2 reasons to believe that this rumor will prove to be true:
As the world is moving at a very fast pace towards technology, 5G is now becoming the new thing, as mentioned earlier. Apple in the past has proved to stay ahead of the curve with its technology so we really don't think Apple will make an exception disappoint its customers.
Almost all of Apple's competitors like OnePlus, Samsung etc. have introduced 5G connectivity in their latest phones. It would be very unlikely that Apple won't try and come up to par with its competition.
Should I wait for the iPhone 12?
Well, keeping in mind all the new features of the new iPhone 12 models, it's very difficult to distract yourself from the amazing features this smartphone is rumored to be equipped with. Especially considering that the launch of this new phone is just probably another 2-3 months away. Yes, you're thinking that these rumors may not all be true, but we also have to think of it this way that the Mobile Phone giant has worked with just one goal that enabled it to become what it is today; Customer Satisfaction. We believe that taking the chance of waiting, would prove to be worth it.