Pre-orders for the Samsung's latest Galaxy S21 series are on, and it won't be long when we actually get to hold these devices in our hands. If you are planning to buy one of the three models, knowing the differences between them will come in handy.
While there are some similarities between the S21 and the S21 Plus, you'll find the S21 Ultra in a class of its own. In this article, we'll discuss how the three models differ from each other and which one should you buy.
Galaxy S21 vs S21 Plus vs S21 Ultra: Highlighting the differences
Galaxy S21
Galaxy S21 Plus
Galaxy S21 Ultra
OS
Android 11 with One UI 3.0
Android 11 with One UI 3.0
Android 11 with One UI 3.0
Battery
4000mAh
4800mAh
5000mAh
Dimensions
151.7 x 71.2 x 7.9mm
161.5 x 75.6 x 7.8mm
165.1 x 75.6 x 8.9mm
Weight
172g
202g
228g
Display (Resolution, Refresh Rate)
6.2 inches(FHD, 120Hz)
6.7 inches (FHD, 120Hz)
6.8 inches (QHD, 120Hz)
Camera(Front), (Rear)
(10MP),

(12MP Main, 12MP Ultrawide, 64MP Telephoto)

(10MP),

(12MP Main, 12MP Ultrawide, 64MP Telephoto)

(40MP),

(108MP Main, 12MP Ultrawide, 10MP 3X Telephoto, 10MP 10X Telephoto)

Processor
Qualcomm SD888
Qualcomm SD888
Qualcomm SD888
RAM
8GB
8GB
12GB/16GB
Storage
128GB/256GB
128GB/256GB
128GB/256GB/512GB
Price
$799
$999
$1299
As clear from the table above, all three S21 models come with the same core processor and almost the same features. However, you are likely to find a little extra on the larger and the more expensive Galaxy S21 Ultra.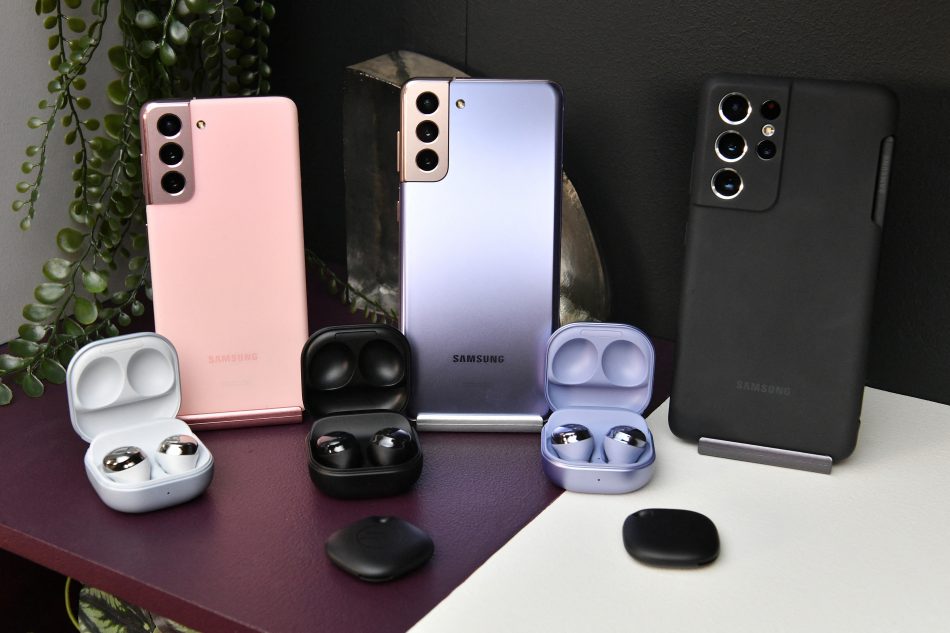 Performance
Since all three models draw power from the mighty SD888 processor, you will be able to run apps and games smoothly. The differences are highlighted when it comes to multitasking and the S21 Ultra simply excels at that with the extra RAM allocation.
Display
Samsung had decided to install the same 120Hz display on all three models, which means all of them will be smooth to operate. Still, as we said, you get more when you pay more, the S21 Ultra gets a sharper screen with QHD resolution.
Check out ESR's high-quality screen protectors for your new S21 Ultra.
Furthermore, you will get the new Eye Comfort Shield feature which adjusts the color temperature on the screen automatically, depending upon what time of the day it is. So you can expect a bright and cool tone during the day and a warmer tone during the night.
Camera
No matter which S21 model you buy, you'll get the same camera experience with 8K video recording at 24fps rate, or 4K resolution at 60fps. Moreover, a triple camera setup with the standard S21 and the S21 Plus is something to be appreciated. In the S21 Ultra though, you get high camera specifications like two telephoto lenses combined with a 12MP ultra-wide and a 108MP main sensor.
Battery
The battery sizes on all three models are different. While the S21 has a 4000mAh cell, the S21 Plus and the S21 Ultra are powered by 4800mAh and 5000mAh batteries, respectively.
When it comes to charging, all models have 25W of fast charging feature over wired connections and 15W over wireless ones. These devices also support the reverse wireless charging feature which enables them to charge other phones and accessories at 4.5W.
Why Galaxy S21?
If you like mid-sized phones, the standard Galaxy S21 is the device for you. The smallest and the lightest of the three, the S21 hosts a 6.2-inch display and is comparatively easier to manage.
Also, if you are someone who shuffles through smartphones often and doesn't want to invest above $1000, you can go with this new release.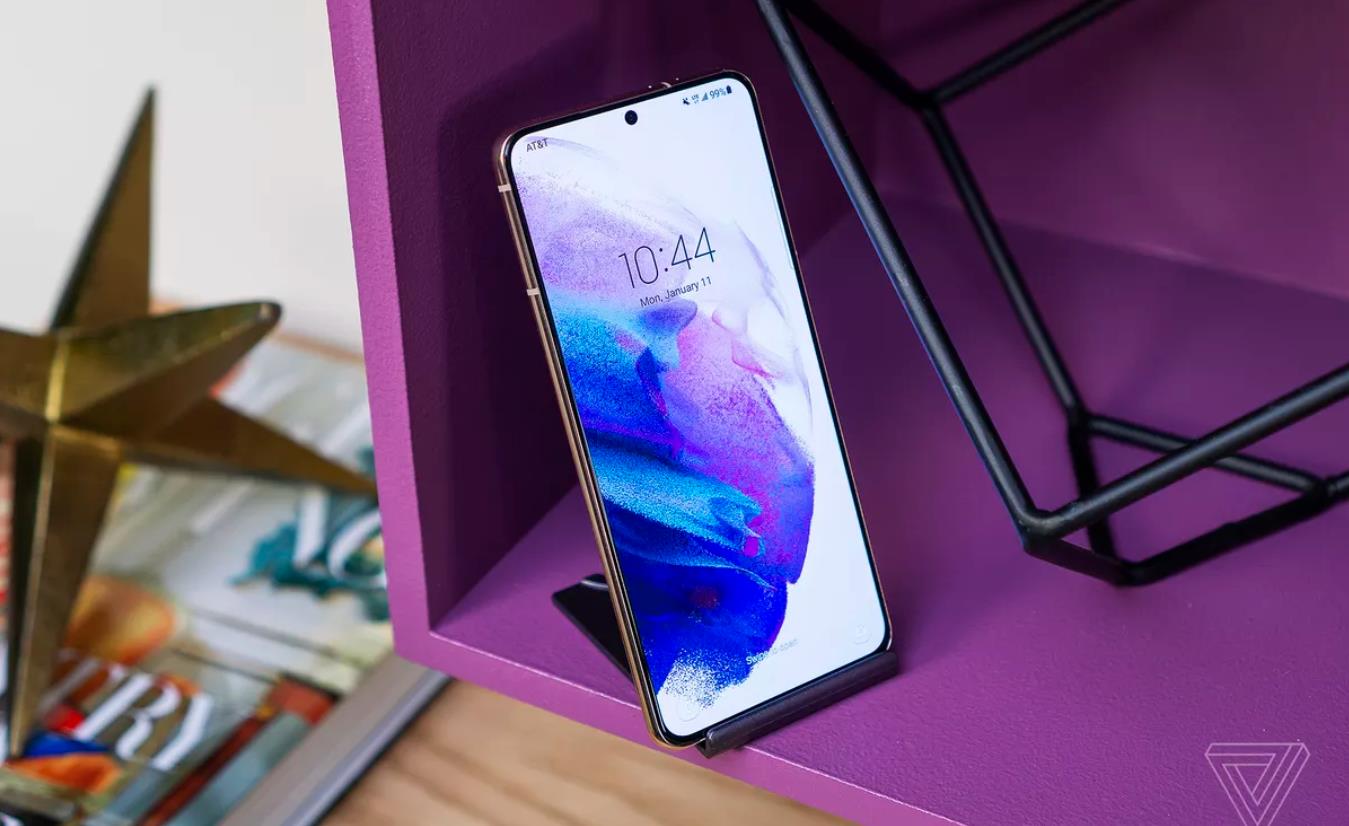 Why Galaxy S21 Plus?
While this model is somewhat similar to the S21 in terms of specifications of the RAM, the processor, the camera and ROM, if you prefer all these things with a bigger display and battery, the S21 Plus will suit you more.
The 4800mAh of battery life is more than enough to survive a day of regular to heavy smartphone use. The S21 Plus also features the new UWB tech which makes it act like a digital key for your car.
Why Galaxy S21 Ultra?
The Galaxy S21 Ultra is all about having extra at your disposal. With a 6.8 inch sharp 1440p display, compared to the 1080p on the S21 and the S21 Plus, the S21 Ultra shines apart among the bunch.
If you are someone, who wants a bigger phone with a bigger battery as well, the S21 Ultra is your device to go for. With a 5000mAh battery, you can get a couple of extra hours to the battery life even at 1440p resolution and high app activity. Though the smartphone arrives with a price tag of $1200, the features that it boasts of, makes every penny count its worth. Moreover, you can also trade in your old smartphone for some extra credit which means you can have this smartphone for under $1000 easily depending on the condition of your old smartphone.
Furthermore, if you are looking for the best technology in the camera, this device will cater to your requirements just right. The Galaxy S21 Ultra has a quad-lens camera setup with a different camera setup than the regular S21 and the S21 Plus. While the main 108MP camera lets you capture sharper photos, even in low-light conditions.
The S21 Ultra is also a lucrative option if you are looking for Wi-Fi 6 support, relatively new but faster than the older Wi-Fi 5. Plus, if you are on the lookout for a smartphone with additional multitasking capabilities, the 12GB/16GB RAM options on this model will suit you just right.
The final verdict
With almost the same features and specifications, picking the best smartphone for yourself might be a difficult choice to make. However, with differences in key features such as the camera, display resolution, connectivity, battery, and price, it is pretty easy to tell the difference and make a choice.
We hope the information shared in this article will help you form a decision. Happy Shopping!