Ordering for a Samsung smartphone has continually been the right decision for many people, and love doesn't seem to be dwindling anytime soon. Samsung has continued to awe its customer base by producing excellent pieces and is increasingly attracting new enthusiasts. The large variety of options and models customers can choose from helps attract diverse social classes and demographics. Everyone can find the right device that suits them based on prices, features, and specifications.
The much anticipated Samsung Galaxy s21 series is finally here, and it is by far everything one thought it would be. One couldn't have expected less from the Samsung range of smartphones. The Galaxy S and the Galaxy Note are two flagship smartphone series typically announced by Samsung annually with this year, not an exception. The most significant design change for the Galaxy S21 models is on the rear side. The camera housing reaches the edges of the frame, and it's no longer an island.
With the increased camera and screen display feature introduced continuously with the Samsung flagship smartphones, one cannot overemphasize the importance of the devices' utmost care. Taking care of the device can include cost-free efforts such as preventing it from getting wet and avoiding extreme temperatures. Other times it could mean getting the right screen and camera protectors for the smartphone.
Important Considerations Before Buying Camera &Screen Protector for S21
Buying a camera and screen protectors can be a costly activity for some individuals. Still, the implications of not getting one in the event of an accident can be more costly. Beyond just buying any protective covering just because of a need to do so. Specific considerations must get accounted for, and they include: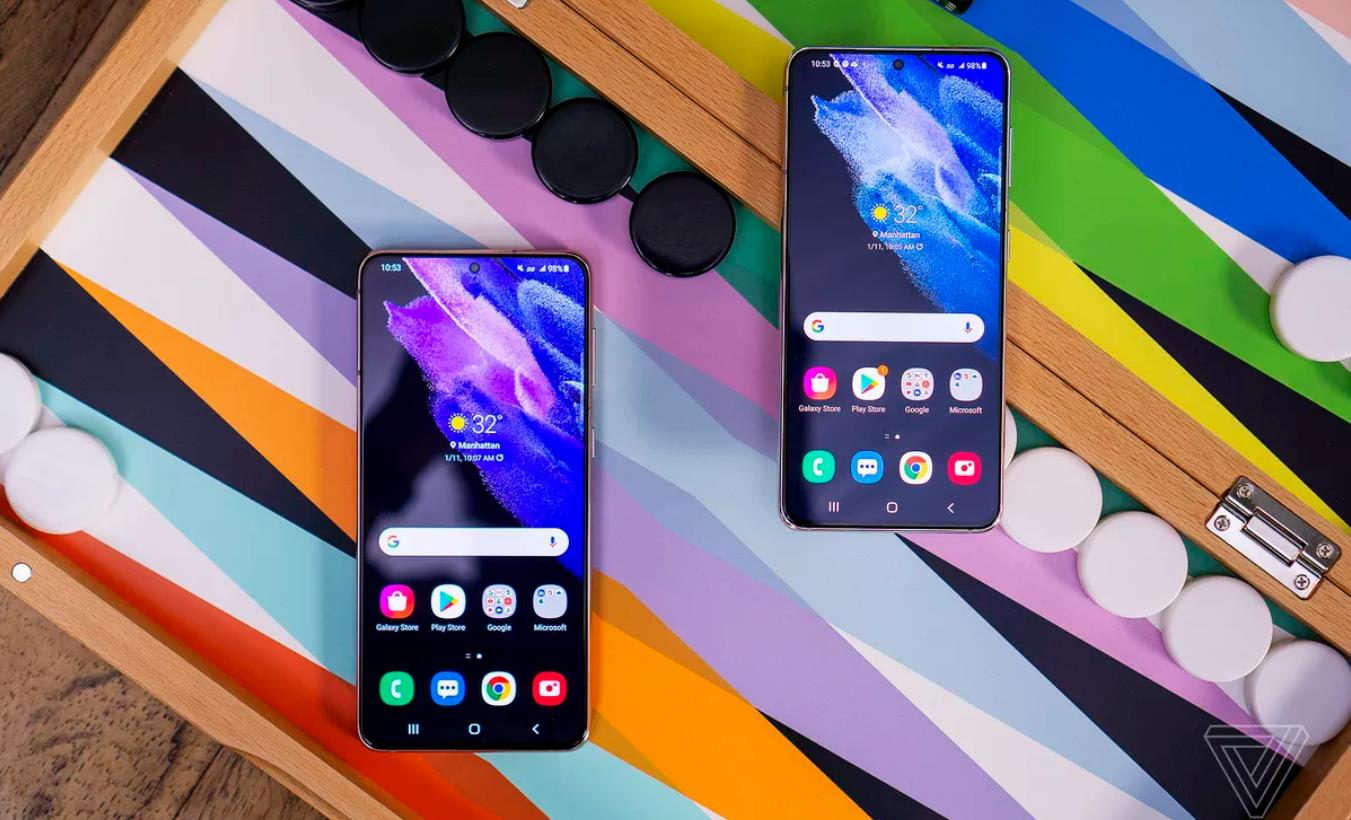 An essential factor to consider when planning on selecting the right protectors for your Samsung S21 screen and camera is the device's dimensions. It is not unusual for brands to release phones of varying sizes under the same model. The same applies to the Samsung S21 series. The diverse variant of the S21 model available also means there would be different protectors for each phone type. It would be inadvisable to get a protector that seems too big or small with the screen and camera sizes. Perfection is essential; therefore, one must know the phone's dimension before considering buying a protector.
The vast options of screen protectors available in the stores get produced from varying material types, with TPU, PET, and tempered glass the most common options. These material types provide varying degrees of protection for the device.
The PET screen protectors are thin and highly transparent and provide a scratch-resistant coating for screens. These protectors barely sit on top of the phone screen and can protect it from scratches, but it doesn't offer any additional protection.
The TPU, on the other hand, is transparent, flexible, and resistant to oil and abrasion. However, they are a nightmare to apply. It typically involves a spray solution, a squeegee, and some cloth.
The other most common Protector material type is tempered glass. They are usually laminated and designed to withstand impact and scratches, making them the most commonly used type of protectors.
The need for screen and camera protectors varies from an individual to the next and is mainly determined by device use and fall intensity. Although screen protectors are significant additions to one's phone security, some individuals do not fancy their uses.
An individual with a low tendency to drop the device can choose to get a scratch-resistant protector. They are incredibly light and barely change your phone's look, yet they prevent scratches that might otherwise have damaged the original screen.
Individuals with an increased tendency to drop their phones can choose protectors with superb quality to give substantial protection.
Without a doubt, there are different variety of screen protectors offered for sale. However, here are a few recommended ones with increased quality.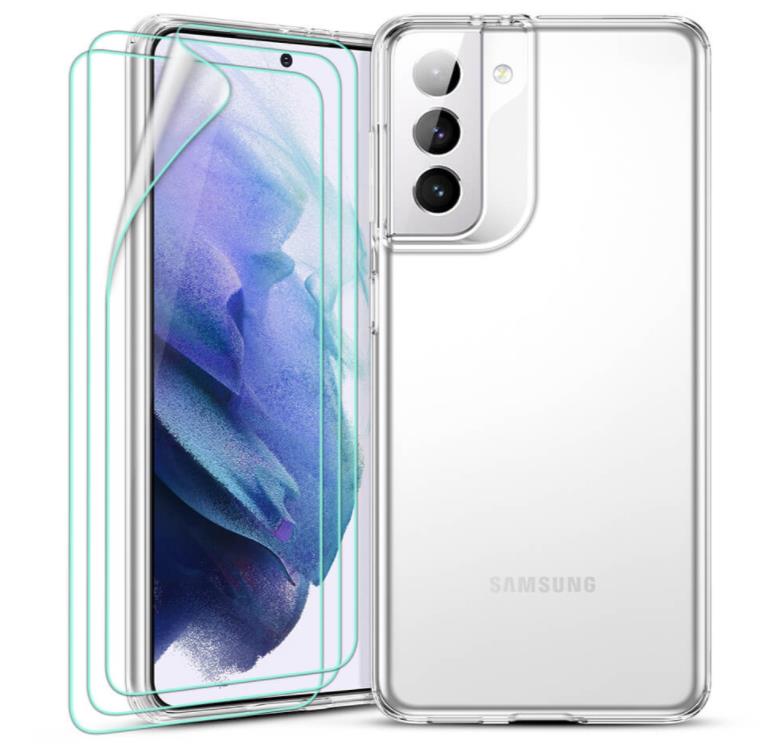 Key features
Enhanced drop protection
Durable and flexible
Crystal clear
Pixel-perfect protection
The first on the list is the Galaxy S21 Crystal-Clear Protection Bundle from ESR Gear. This flexible polymer and tempered glass help provide enhanced impact protection for your phone, screen, and camera. With both the screen and camera protector coming with a full installation kit, the protector innovative Liquid Skin fully supports the in-screen fingerprint sensor and self-heals from bubbles and minor scratches that accumulate over time.
One does not have to worry about how elegant the phone will look like as this piece's crystal-clear case, screen protector, and lens protector helps one stay as original as possible. This excellent piece comes with a slim and clear pixel-perfect protection making picture quality as pristine as possible.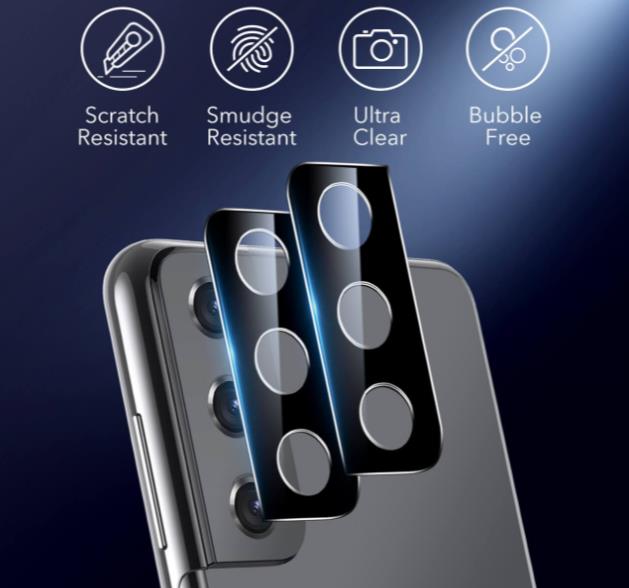 Key features
Bubble free installation
Slim and clear
Pixel-perfect protection
HD clarity.
The next on this list is the Galaxy S21 Phone Camera Lens Protector. This Protector typically comes with two phone lens protectors, two cleaning kits, and installation instructions. This fantastic masterpiece from ESR Gear supports HD clarity, protecting every pixel of your pictures and videos. Its scratch-resistant glass helps in protecting the camera lens from keys and other sharp objects. Although only compatible with the Samsung s21, one can be assured of Pixel-perfect protection, as it protects the phone's lens and resultantly pictures.
Key features
Screen and Camera defense
Smooth matte finish
Self-healing
Patented Kickstand
The next on the list is the Galaxy S21 Home Theater Protection Bundle. This masterpiece is an important accessory one should consider getting with the S21. It contains solutions that help protect the device while ensuring that they do not necessarily interfere with its functionality. The screen protectors fit perfectly on screens and do not interfere with the on-screen fingerprint sensor support.
This protection bundle is made from robust, flexible polymer and tempered glass, providing enhanced impact protection for your phone, screen, and camera. Its adjustable metal kickstand is useful for inclining the phone at angles up to 60 degrees, enhancing increased ease when video calling loved ones or watching favorite movies and TV shows.
Conclusion
Introducing protective covering and cases for your smartphone is necessary if one intends to keep the device looking new for a long while. Caring for one's device helps to maximize its lifespan while also retaining a significant resale value. You can make sure your Samsung S21 keeps looking as exquisite as ever by getting the best screen and camera lens protectors listed above.