Without any doubt, smartphones have become an essential part of our daily lives. Now, they offer much access and functionality from the comfort of our palms. Take a look around you and you will find that almost every other person has their heads buried in their phone. There are billions of smartphone users around the world and a variety of manufacturers.
Over the years, Samsung has established itself as one of the biggest and most reliable smartphone producers. They have constantly released an impressive list of phones with mind-blowing features. Samsung phones have been a favorite for many people who have preferred their famous "Galaxy S series". Recently, they have developed the "Galaxy A-series" which are equally as powerful and packed with features as any other high-end phone on the market.
With each new release, experts and lovers of this manufacturer can't help but compare the level of innovation on display in both phone series. Now, the debate has shifted to making comparisons between the Galaxy A52 and S21. Both phones are designed with attention to detail and with high-quality materials. Trust me, there's a lot of impressive features to compare and you'll have a great time going through this piece.
Samsung Galaxy A52 Vs Galaxy S21 Specs and Info
| | | |
| --- | --- | --- |
| | Galaxy A52 | Galaxy S21 |
| Price | €349 | €749 |
| Display | 6.5-inch FHD+ AMOLED (1080 x 2400) | 6.2 – inch display (2400 x 1080 resolution) |
| Display Refresh Rate | 90Hz | 48 – 120Hz |
| Rear Cameras | 64MP main (f1.8), 12MP ultrawide (f2.2), 5MP macro (f2.4), 5MP depth sensor (f2.4) | Triple rear (main, ultra-wide, telephoto), 10MP front |
| Front Camera | 32MP (f2.2) | 10MP (f1.8) |
| RAM | 4GB/6GB/8GB | 6GB/8GB |
| CPU | Snapdragon 720G | Qualcomm SD888 or Exynos 2100 |
| microSD expansion capacity | Up to 1TB | MicroSD not supported |
| Storage | 128GB/256GB | 128/256 GB |
| Battery | 4,500 mAh | 4000mAh |
| Colours | Awesome Violet, Awesome Blue, Awesome Black, Awesome White | |
| Operating System | Android 11 | Android 11 |
| Charging | 25W wired | 25W wired |
| Dimensions | 6.3 x 2.9 x 0.3 inches (6.7 ounces) | 151.7 x 71.2 x 7.9mm |
| Water / Dust Resistance | IP67 | IP68 |
| Connectivity | LTE | LTE, 5G |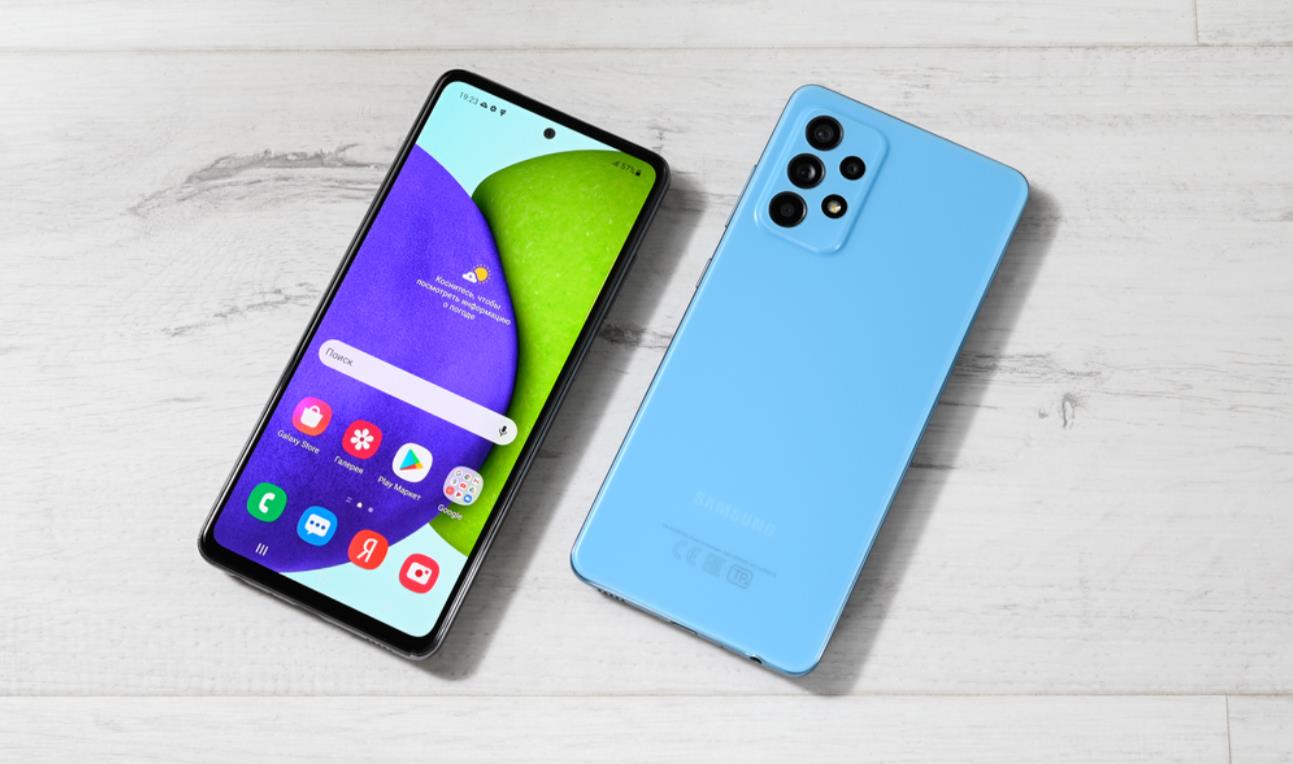 Samsung Galaxy A52 Vs Galaxy S21 Cameras
Both phones are made with high-quality hardware for optimal performance. The Galaxy A52 comes with a quad rear camera. This comprises a 64-megapixel main camera designed with optical image stabilization (OIS) and an f/1.8 aperture, combined with a 12-megapixel ultra-wide-angle lens with an f/2.2 aperture, a 5-megapixel depth sensor with an f/2.4 aperture and a 5-megapixel macro sensor with an f/2.4 aperture. At the front, there's a 32-megapixel camera with an f/2.2 aperture.
The Samsung Galaxy S21 is made with a triple rear camera which features a 12-megapixel main sensor with 1.8µm pixel size, f/1.8 aperture and OIS, a 12-megapixel ultra-wide sensor with 1.4µm and f/2.2, and a 64-megapixel telephoto sensor with 0.8µm, f/2.0 and OIS.
Samsung Galaxy A52 Vs Galaxy S21 Displays
The Galaxy A52 has a slightly larger display than its cousin. The A52 has a 6.5-inch Super AMOLED display designed with a 2400 x 1800 resolution with a clear pixel density of 450ppi. The display also comes with a refresh rate of 120Hz but does not support HDR.
With a smaller 6.2-inch display and 2400 x 1800 resolution, users don't get to miss out on much. The smaller screen gives the phone a higher pixel density of 425 PPI. The S21 has a maximum brightness of 1300 units, supports HDR 10+ and has a refresh rate that ranges between 48 – 120 Hz.
Samsung Galaxy A52 Vs Galaxy S21 Battery sizes
Both phones are high-performers and would need a lot of battery capacity to keep all of their features running for long. The bigger Galaxy A52 packs more battery power with a 4500mAh capacity while the Galaxy S21 features a 4000mAh battery. Both types of phones support 25W wired and wireless charging.
Samsung Galaxy A52 Vs Galaxy S21 Processors and connectivity
To maintain high performance, the processor of the smartphone is vital. The Galaxy A52 runs on Qualcomm Snapdragon 750G along with 6GB or 8GB of RAM and 128GB/256GB of storage. It also offers a MicroSD expansion capacity of up to about 1TB.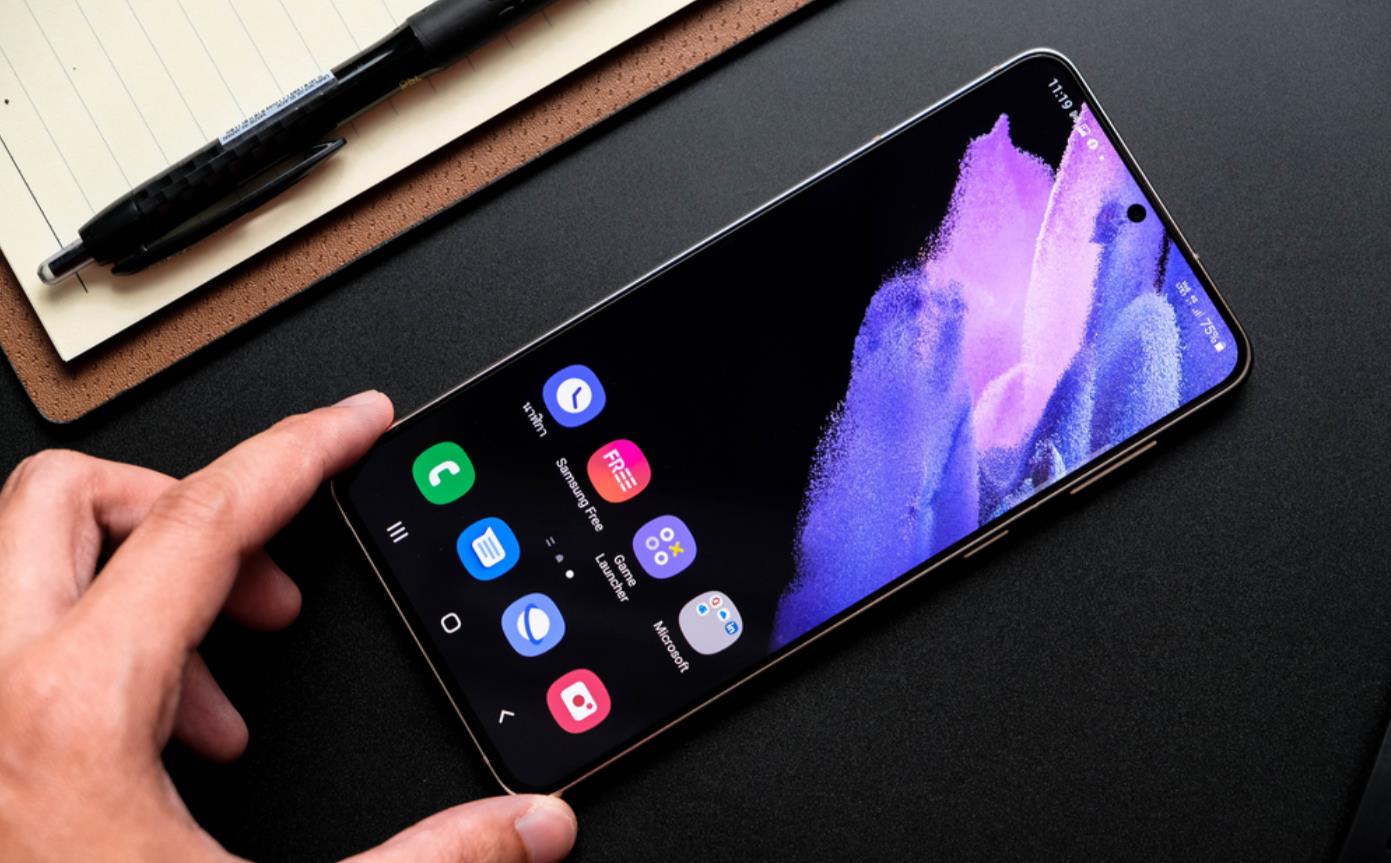 However, the Galaxy S21 is powered by a Qualcomm Snapdragon 888 chipset, or the Exynos 2100, depending on the region where the phone is produced and sold. It runs on 8GB RAM and has storage space of provisions of 128GB and 256GB. There is no room for MicroSD expansion.
Samsung Galaxy A52 Vs Galaxy S21 Prices
Now, we've had a clear look at what the Galaxy A52 and S21 are like. When released the A52 will cost around £399 in the UK and €429 in Europe, while the s21 costs around £769 in the UK and €849 in Europe.
Samsung Galaxy A52 Vs Galaxy S21: What are the similarities?
The Samsung Galaxy A52 and S21 may seem like completely different phones but they also have some little similarities. To start with both phones have a similar RAM capacity of 8GB storage capacity of 128GB/256GB. Also, both phones are designed to be water-resistant with an IP67 and IP68 rating respectively.
The Galaxy A52 and S21 are designed to be compatible with a 25W wired or wireless charging system.
Samsung Galaxy A52 Vs Galaxy S21: Final Verdict
The Samsung Galaxy A52 comes at almost half the price of the Galaxy S21. It's not designed with an adaptive refreshing rate and telephoto lens for optical zoom. But it still does well with certain respectable of its own.
The Galaxy A52 offers more quality than you have to pay for and is a great idea for anyone who is looking for a high-performer at a reasonable price. The Galaxy S21 is as high-end as it gets and is also a worthy buy but comes at a few extra bucks.