Have you ever waited around for someone and you needed to pass time by just doing something, I mean, just anything?
The stares from people (passers-by especially) and you simply can't hang in there anymore because you are somewhat shy (just like me).
At that point, you just need something (in this case, your phone) to fiddle with but ding ding goes the 'low battery' notification that pops on your screen and it just makes you want to roll your fist into a punch or stamp your feet on the ground and mutter 'what the heck' between clenched teeth underneath your breath.
Well, it happens. Maybe not to you but I've had a series of encounters like that and I can tell you it's not an encounter you would wish for. It just sparks frustration from within.
I got tired of such experiences that I took time out one day to comb the internet for a solution and voila! I got one – PD wall chargers.
Now, if you are wondering what that means, you just might want to get schooled on that right now.
To start with, PD means power delivery and it is a requirement for the management of greater power plus it allows for the fast charge using a USB connection for a range of devices.
Let me bore you a little with some tech jargon (don't worry, it's all wrapped up in just a sentence): if we are to go by the standard USB-C cable, it has a carrying capacity of about 60W and can extend into a 100W via a specific EMCA cable.
In essence, what I mean is that the PD wall chargers are capable of fast charging your device in less time. Think of charging your device up to 50% in 30 minutes, isn't that amazing?
Having known this, I've got some juicy offer of the best 20W USB-C power adapter you can purchase for your iPhone. So, read on!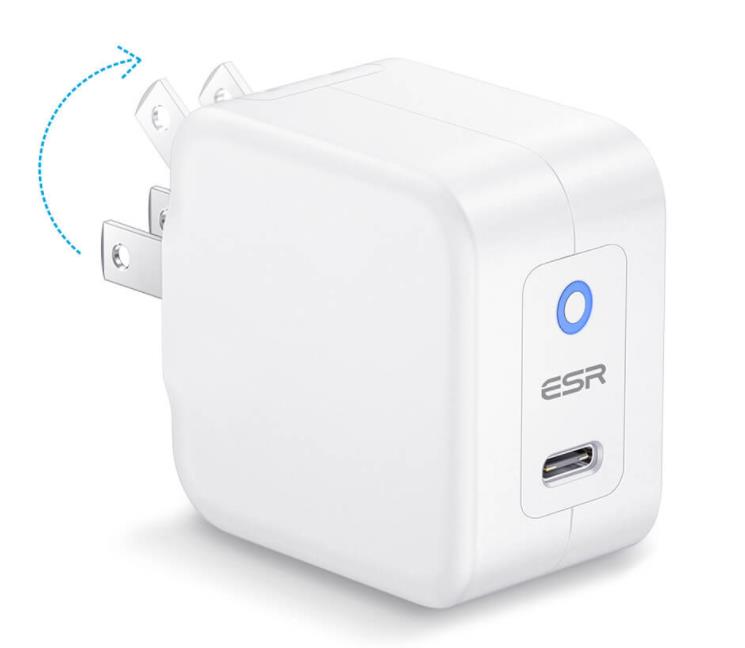 Key features
Midget rapid charging
Secure and durable
Firm and sturdy
Smart charging
Its name gave it away as this PD charger is about 20% smaller than the usual iPhone PD charger and it is twice faster than the regular chargers.
This mini PD charger has safe spikes that help keep your charger from plunging out when plugged. Also, it is FCC, CE and RoHS certified.
This mini PD charger has a durable flame obstruction panel that can withstand about 5000 plug-ins and hinder severe corrosion.
The mini PD charger comes with a smart charging feature that helps to distinguish and also deliver the highest charge to your device.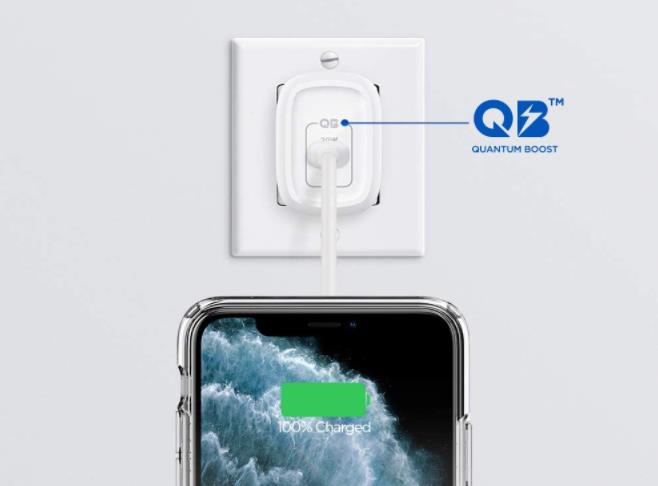 Key features
Compact design
Safe & optimal charging
Multi-speed charging
One of the striking features that have the capability of pulling your money in on purchase is the fact that this Power Arc charger has a wall adaptable foldable plug making it easy for you to carry around or fit into any tiny space plus, it's compatibility spans over a range of Apple products including the iPhone 12 series.
what's more than a charge that delivers a charging speed to your device, three times more than what the regular chargers would do?
With the quantum boost technology of this charger, you can simply charge your device at the highest maximum speed at the same time enjoying an optimal power flow for safe and efficient charging.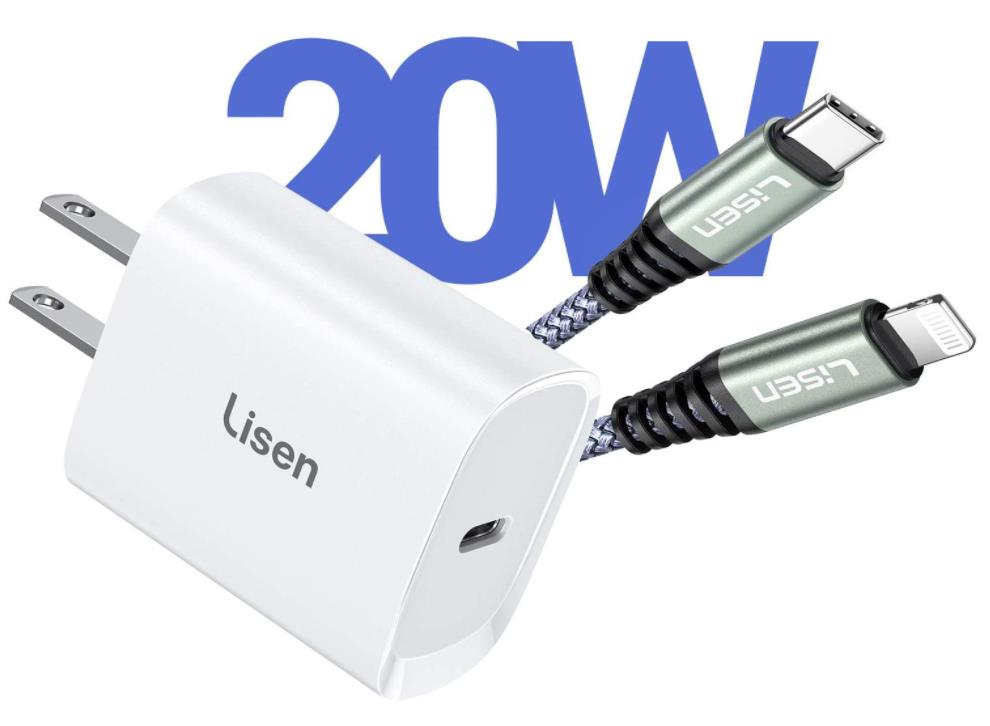 Key features
Broad compatibility
20W Swift charge
Sophisticated design
MFI certification
In terms of compatibility, I would literally spend the whole day telling you about it because the lisen USB-C wall charger has broad compatibility with several products.
With the lisen wall charger, you can get your device charged halfway (from 0% to 50%) in just 30 minutes as this charger supplies up to 20W power delivery for iPhone 8 and other latest series.
Also, you can choose to move data between two devices while you charge, all done at a faster pace.
In terms of design, the lisen wall charger is made from a specifically and carefully selected material with the highest form of quality inspection.
Little wonder why the charger heads of the lisen wall chargers are drops and scratch-resistant? Well, now you know.
And just in case you are wondering what the MFI certification means, it simply means perfect compatibility with devices that make use of a lightning connector.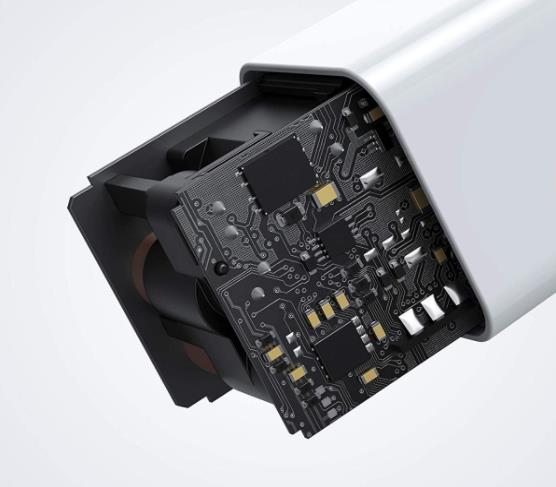 Key features
Swift charging
Secure & durable
Full protection
In terms of compatibility, this wall charger is compatible with a range of universal products, with the latest iPhone 12 series inclusive.
The power delivery aids multiple charging guidelines to give ideal compatibility and deliver the highest charging speed to several devices.
This charger has a portable size that can fit into your bag or pocket thus helping you save space. With its range of extensive security to give your device maximum protection.
One guarantee of this mini wall charger is the triple charging feature which charges your device faster than other original chargers.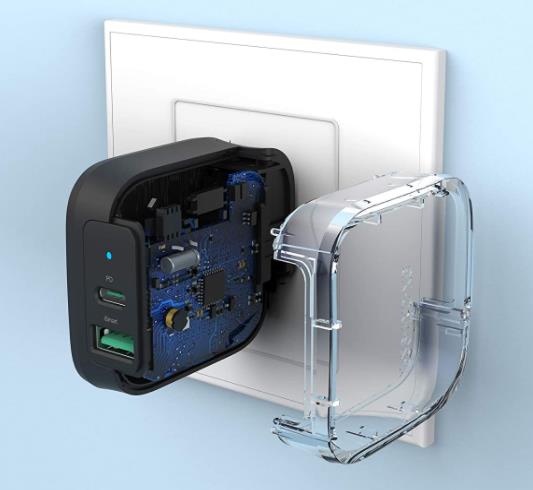 Key features
MFI certified cable
Dual simultaneous charging
Maximum protection
Conserve time while using the RAVPower wall charger which runs on 20W PD which boosts your phone from 0% to 50% in just 30 minutes via the USB-C output port.
Isn't it just juicy to know that this RAVPower wall charger offers you a dual charge simultaneously via the 20W USB-C output plus 10W USB-A output, altogether resulting in a total output of 30W.
With its MFI certification cable and sturdy high-grade lightening to its 3ft USB-C cable, feel free to sync data between two devices.
Furthermore, this charger is designed in such a way that it protects your device from overheating and short-circuiting while in use.
So, there you have it. If you ask me, they are more than juicy and I'm just wondering why you won't give any of these wall chargers a purchase shot.