The second-generation AirPods (also known as AirPods 2) offer some improvements over the original AirPods, which is a massive success for Apple. However, given the physical similarities between the two earbuds, anyone who is not tech-savvy may become confused while seeking to choose the best.
The distinction between AirPods 1 and 2 is not well-pronounced. They are identical, for example, in color and style. With a long-awaited upgrade from their 2016 launch, AirPods 2 is finally here! Continue reading to learn how to tell the difference between AirPods 1 and 2.
How to Tell the Difference between the Design of AirPods 1 and 2
If the design of AirPods 1 deterred you from purchasing it the first time, I'm sorry to break it to you; AirPods 2 is no different from AirPods 1 in look. They even fit identically in your ear, in contrast to the AirPods Pro's interchangeable tips.
AirPods 1 and 2 appear identical on the surface, so should you consider upgrading at the same price as the first-gen product? Maybe not. But keep reading before making your final decision.
Let's break down the differences between the Airpod 2 and 1 with a tabular description before briefly explaining the features one after the other
| | | |
| --- | --- | --- |
| Feature | Airpod 1 | Airpod 2 |
| Wireless Charging | It comes with an extra wireless charging case purchase | With Wireless Charging case |
| Battery life (Music) | 5 hours | 5 hours |
| Battey life (Talk) | 2 hours | 3 hours |
| iOS spec | iOS 10 or later | iOS 12.2 or later |
| macOS spec | macOS High Sierra or later | macOS 10.14.4 or later |
| Bluetooth version | 4.2 | 5.0 |
| Chipset | W1 | H1 |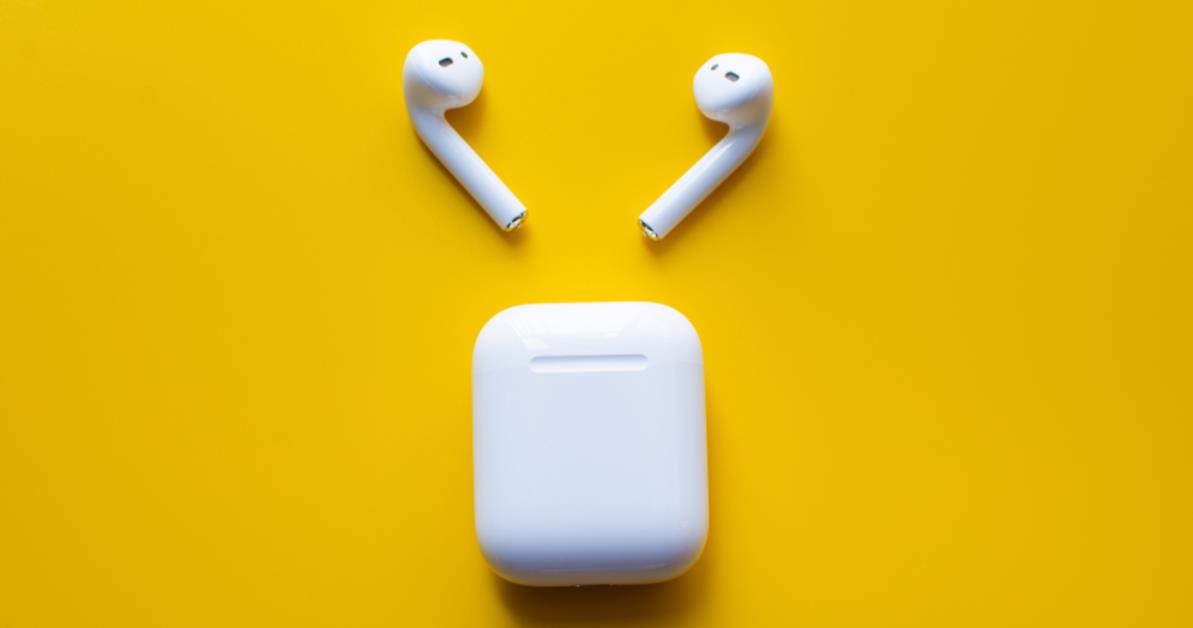 Wireless Charging Case
If you already own the first-generation AirPods but want to take advantage of wireless charging, you'll be relieved to learn that you won't need to purchase a new pair.
The wireless charging case for AirPods is currently $79 on the Apple website. It allows you to store your AirPods in the case and charge them via a Qi-compatible charging mat or a lightning connector.
However, suppose you intend to upgrade to AirPods 2 in the future. It is probably worth investing in AirPods 2 with a wireless charging case now to save around $40 versus purchasing the wireless charging case separately later.
Battery Life
The battery life of AirPods 1 and 2 differs. AirPods 2 can provide up to three hours of talk time after only 15 minutes of charging in the case. While that sounds impressive, AirPods 1 provided almost the same functionality; it can last for about 2 hours.
However, when it comes to listening to music, users can listen to music for up to five hours on a single charge on both Airpods
Efficiency
Although there is little difference in battery life between AirPods 1 and 2, AirPods 2 introduces significant improvements in performance and efficiency, which is very welcomed.
The new H1 chip enables AirPods 2 to pair and switch devices more quickly while also increasing talk time by 50%. Additionally, AirPods 2 features a 30% reduction in latency, which is ideal for gamers who rely on this level of performance.
Furthermore, AirPods 2 are voice-activated, which means you can say "Hey, Siri" to make calls, ask questions, request directions, and switch songs. While the AirPods 1 did include the ability to activate Siri, doing so required a double-tap on either earphone.
Processor
The processor is one of the primary technical differences between AirPods 1 and 2. AirPods 1 was equipped with the W1 chip, whereas AirPods 2 came equipped with the H1 chipset. The H1 can provide a more stable and faster wireless connection to other devices, such as iPhones, though the AirPods 1 had little trouble in this department.
Additionally, the H1 chipset can connect calls up to 1.5 times faster than the W1 chip, thanks to its improved connectivity, lower latency, and Siri support.

Sound Quality
Apple designed the AirPods for efficiency, and AirPods 2 is a significant upgrade in this regard. However, it isn't delightful to learn that the sound quality of AirPods 2 hasn't been improved.
Although AirPods have adequate audio for their intended use, it would have been nice to see a change in this area, especially given how little difference there has been between AirPods 1 and 2.
Price
When AirPods 1 became available, things were straightforward. They were advertised for $159, and that was it.AirPods 2 have upended the status quo by providing multiple options:
AirPods 2 ($199) with wireless charging case
AirPods 2 wireless headphones with charging case ($159)
Case with wireless charging ($79)
Customers can now purchase AirPods 2 with the wireless charging case for $199, saving $40 over buying the case separately. It also means that consumers who already own the first generation AirPods can buy the wireless charging case and charge their AirPods using any Qi-compatible charging mat or lightning port.
As is the case with most Apple products, the AirPods 1 is no longer available on the Apple website or in Apple Stores. Nonetheless, you may be able to find them cheaper through other retailers now that the AirPods 2 is available, or you could look for an AirPods alternative.
Should You Upgrade to AirPods 2?
In terms of design and aesthetics, AirPods 1 and 2 are nearly identical. If you compare the two, you will be unable to tell which is AirPods 1 and 2. If you're still happy with your AirPods 1, it's probably not worth upgrading to AirPods 2, but investing in a wireless charging case could simplify your life.
Apart from aesthetics, there are a few significant differences between AirPods 1 and 2 that justify the investment in the second generation. The new H1 chipset improves performance by ensuring a more stable connection and offering gamers up to 30% lower latency.
If you already own AirPods 1 and are tempted by the new wireless charging case, upgrading to AirPods 2 with the wireless charging case is the more cost-effective option, as you'll save money and have the latest technology at your fingertips (or in your ears).