Nowadays, we tend to do more with our mobile devices than using the actual device meant for those purposes. Like, we have grown accustomed to using our smartphones and mobile devices as cameras rather than getting an actual camera. Using an iPad will offer you the opportunity to edit your photos directly from the cloud with amazing photo editing apps available on the Apple store. You do not have to be a professional photographer or need technical knowledge to edit your images using these photo editing apps available on iPad.
There are several photo editing apps on Apple stores, which will make it difficult for you to choose which of them will suit your purpose. We will help you find the best photo editing app for your iPad from the list shown below. You can select based on the one that suits your needs. For example, if you are looking for an editor to remove blemishes from your photos, adding filters, removing backgrounds, and other photo editing features, you can go through these apps' features to find the ones that can do all that easily. Some of these apps may be better at performing certain editing functions than other apps.
Here are the best apps available on Apple stores for iPad users:
Pixelmator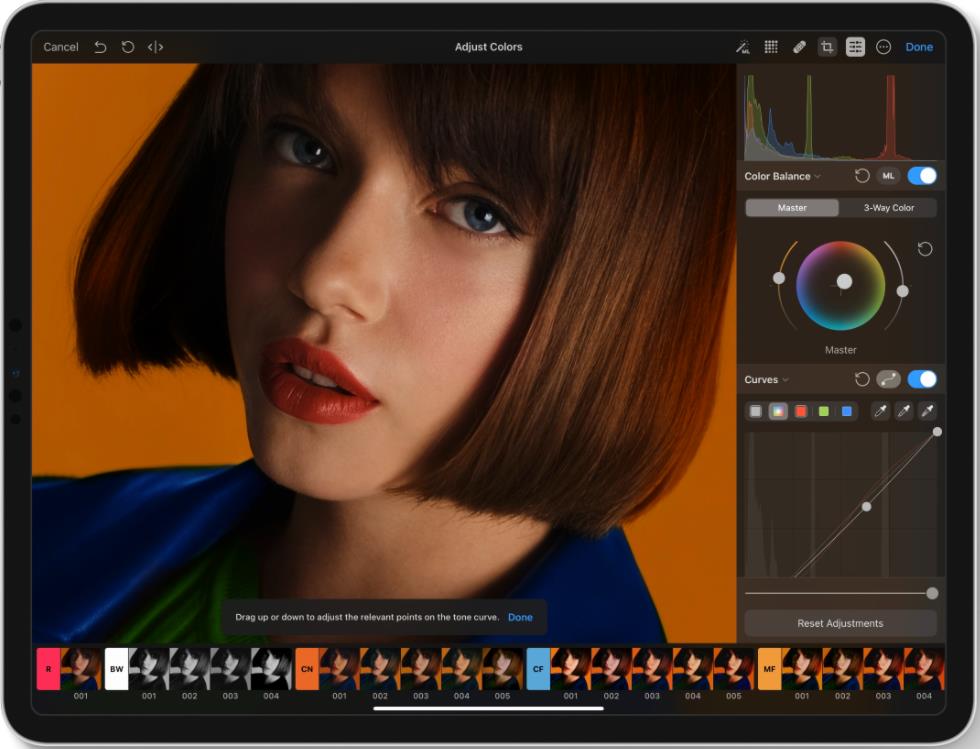 If you want a photo editing app that can do it all, you should try out the Pixelmator. It is a paid photo editing app that can do it all from removing blemishes, deleting objects from the photo, and other advanced photo editing functions. If you want to spend money on an app to edit your image, this is the best photo editing app for you. The Pixelmator is regarded as the Photoshop of the Apple app store, and it can be used by professional photographers as well. You can do it all with this app, but you may find some of the features too advanced to use. The only downside is that you may not be used to the advanced features meant for professional photographers.
Adobe Lightroom
You can use Adobe Lightroom for quick editing of your photos. Adobe Lightroom, which Adobe Inc developed, is free software that gives you an easy approach to edit images, like your vacation pictures, and allowing you to add amazing finishing touch before you post them.  It is easy to use, and you can carry out the following editing functions: white balance, tint, temperature, auto-tone, exposure, vibrance, shadows, saturation, and more on your iPad. After editing the image to the way you want it, you can easily save them on the cloud. All the changes you made to the images can be reverted with just a click. If you want to edit your images fast and use too many features, then Adobe Lightroom is suitable.
Snapseed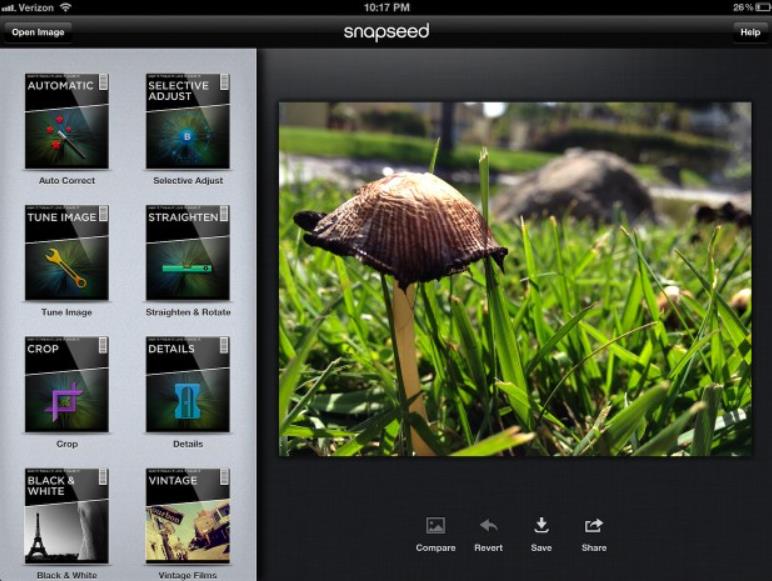 With the Snapseed you can work on your pictures to get them looking like it was edited by a professional. It is free to download from the Apple Store, and there are numerous features that you can quickly use to effect desirable changes in your photos. The app can let you edit your images faster with blurring features, cropping, white balancing, and many other editing approaches. The ease with which you can use this photo editing app's features makes it suitable for amateurs in giving their images a professional finish. Download the app today and start editing immediately.
VSCO
The VSCO is an amazing photo and video editing app that is available for iPad users. The photo editing features are easy to use and apply to your photo to improve the quality. It is one of the best apps for amateur photographers who want to edit their photos to have that professional appeal and feel. You can use the amazing filters available to enhance your photos for free, but you will have to pay to unlock other available filters only for paid users to enjoy more advanced features. Although the free package will be suitable for your use, you can enjoy more when you pay to unlock advanced features and filters provided by developers.
Prisma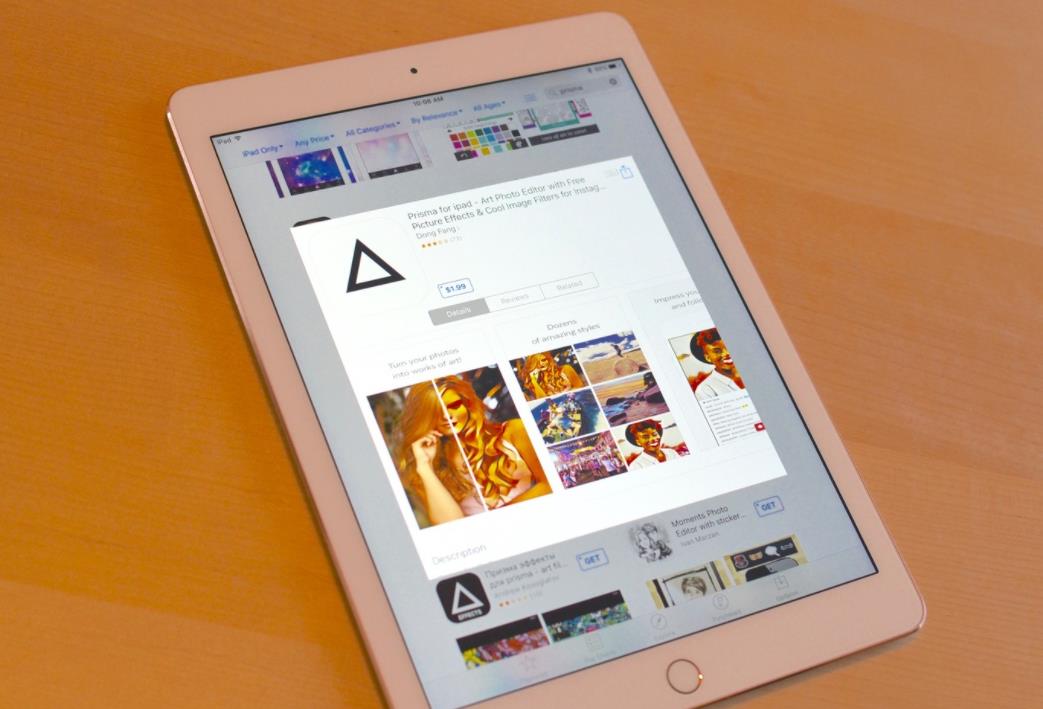 If you want a photo editing app that you can play and have fun with, you should consider the iPad's Prisma photo app. This app allows you to edit your photo into an art form using the already installed filters available on the app. You can create artworks like Van Gogh, Picasso, and various artwork. It is a fun app that has become popular among smartphone users, editing their images in various art forms and sharing them on social media. Developers add new art filters to the app daily, giving you more marvelous tools and options to play with while editing your photos. Download the app today, and edit your photos to find the suitable artwork to give your images the perfect finishing touch.
Facetune
The developers of this app believe that every picture needs a little enhancement before it is used. Thus, you will find it easier to use Facetune in fixing your image with the best-finished touch before posting them. Facetune has become a top photo editing app for amateurs who want Photoshop feel but have limited skills in editing your pictures. It is suitable for your everyday use, from selfie photos to your group photos, before posting them online. There are short video tutorials that will help you learn how the tools work on the app and start editing your photos using Facetune.
Now that you have seen some of the photo editing apps available for iPad users, you can select a suitable one to edit your photos before using them. The app's choice may be determined by the ease of use, free or paid app, and the wide range of features available on the apps. You no longer have an excuse for posting amateur photos on social media. Most of these apps are easy and convenient, helping you edit your images faster and efficiently.