Protect and enhance your Galaxy A52 Smartphone with the best Samsung Galaxy cover and case.
The Galaxy A52 is the latest series of the Samsung Smartphone. With 6.5 inches, it is made up of plastic back, aluminum frame, and a gorilla glass front. The latest Galaxy A52 comes with unique features, and they are great phone covers to help you maintain the phone.
Don't worry about protecting your Galaxy A52 because there are many appropriate smartphone covers in the market for it despite its being the latest entry. These phone covers will protect the Galaxy A52 from scratch, dust, dirt, and cracking, maintaining its quality for a long time.
Most Galaxy A52 covers and cases go beyond protecting your phones; they have other unique features that make them comfortable and fun to use. Some of them have kickstands for horizontal and vertical viewing, while others make bold fashion statements to suit your styles.
From the case and cover of the Galaxy A52 Smartphone we have come across, here are the ones that stand out in forms and functions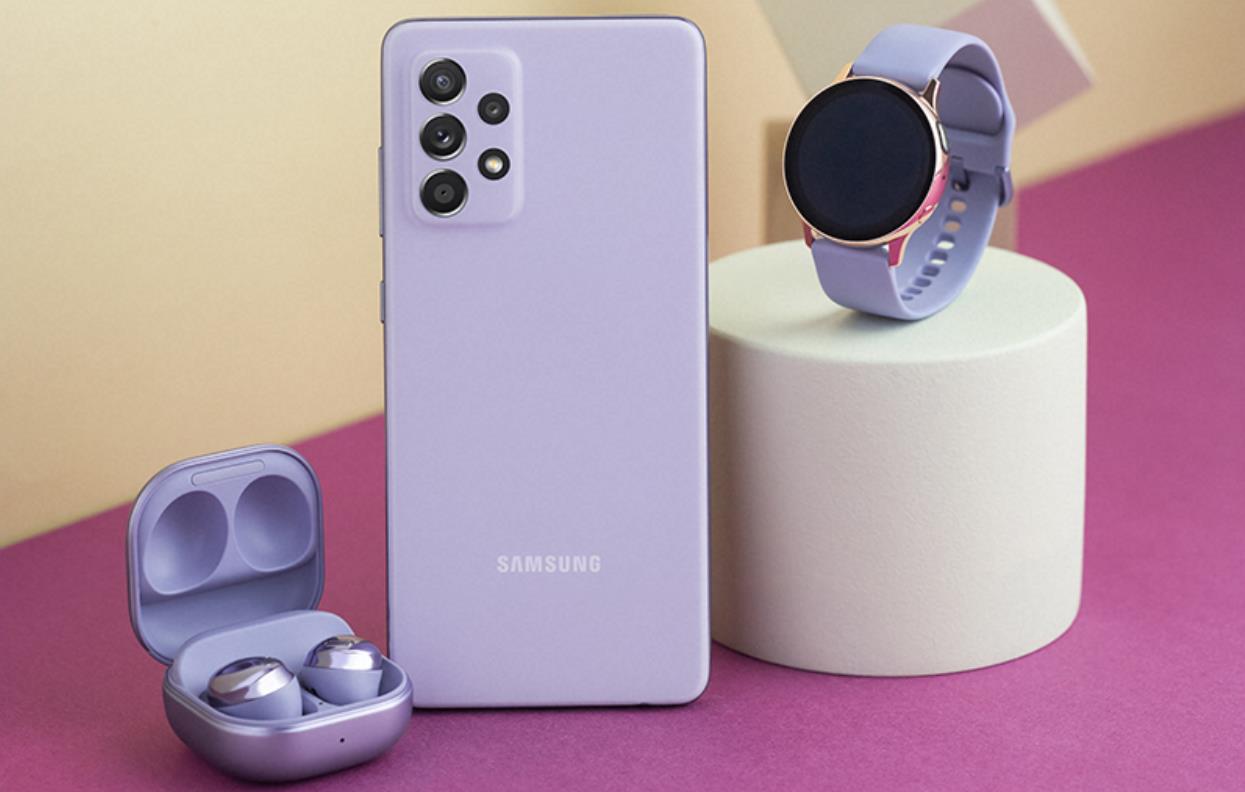 What is the best Galaxy A52 Case and Cover?
Searching for the best Galaxy A52 case and cover will depend on the preference of the user. There are numerous cases and covers in the market, and each user is looking for different features that suit their needs. Some of the factors that may be considered include color, price, material, level of protection, wireless charging, etc. These features offer fast and efficient use of the smartphone. The MagSafe feature has been one of the most sought out features in the case and covers Galaxy A52.
Some want tougher protection for their smartphones. Here, they can go for those cases and cover with a double protection feature, protecting the smartphone from fall.
While others are mostly concerned about the case and cover design, they want a case or cover that works to make a fashion statement and other features.
The Best Galaxy A52 5G Case and Cover Available at the Moment.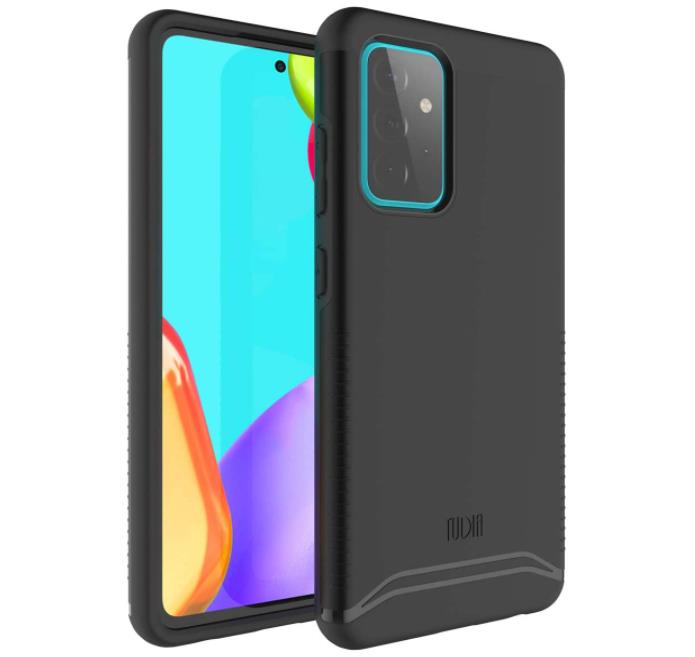 Size: 6.89 x 4.29 x 1.06 inches, weight: 1.87 ounces, color: Matte Black.
This Galaxy A52 case and the cover are designed to be tough and comfortable at the same time. It protects the phone from fall with its military-grade double protection and the use of ToughRhino technology. It perfectly fits the smartphone, protects the camera and screen, and feels amazingly comfortable on the pocket with its slim feature.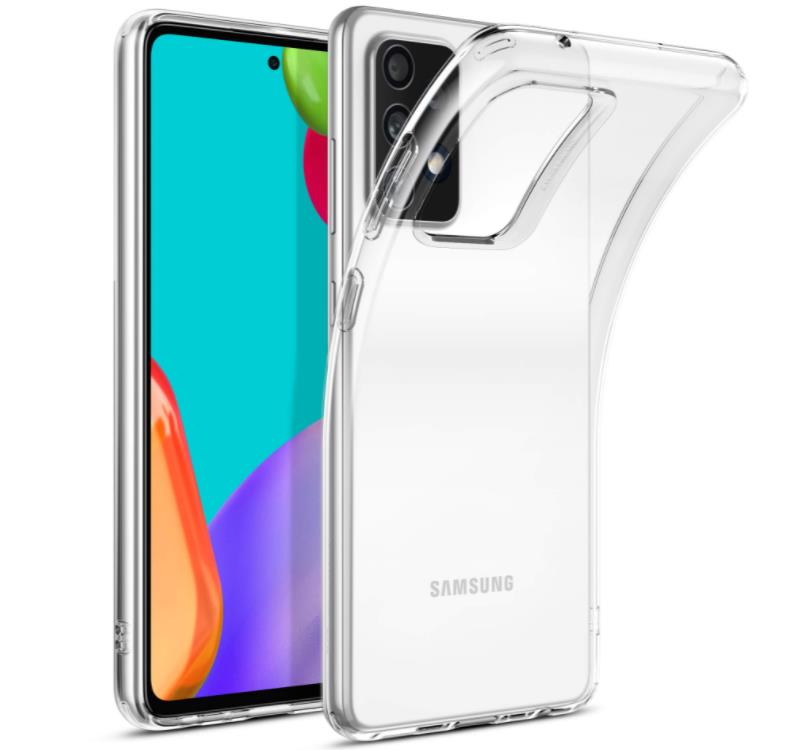 Material: TPU Case, Color: a clear case
This case is only compatible with the Galaxy A52 Smartphone. With its clear case color, it ensures that the Galaxy A52 retains its striking features while protecting from falls and bumps in your everyday activities. The smartphone case also comes with microdots to prevent it from sticking at the back of the phone and causing damage. With its raised edges, the phone's camera and screen are adequately protected and kept in good condition.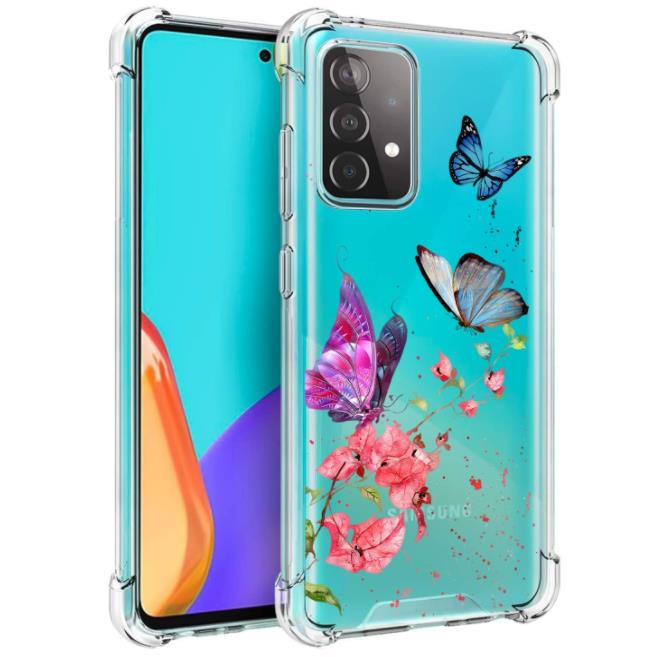 Size: 7.8 x 4.53 x 0.55 inches, weight: 1.26 ounces, material: TPU, Polycarbonate, colors: Butterflies and Flowers.
With its floral and attractive case cover, this Samsung case is perfect for staying trendy and fashionable. It offers protection for your everyday use from dust, dirt, fall, and damage. Offering double protection with its anti-dropping airbag protection, users can easily access all the buttons, ports, and cameras. It is soft and comfortable to handle is made up of soft TPU material.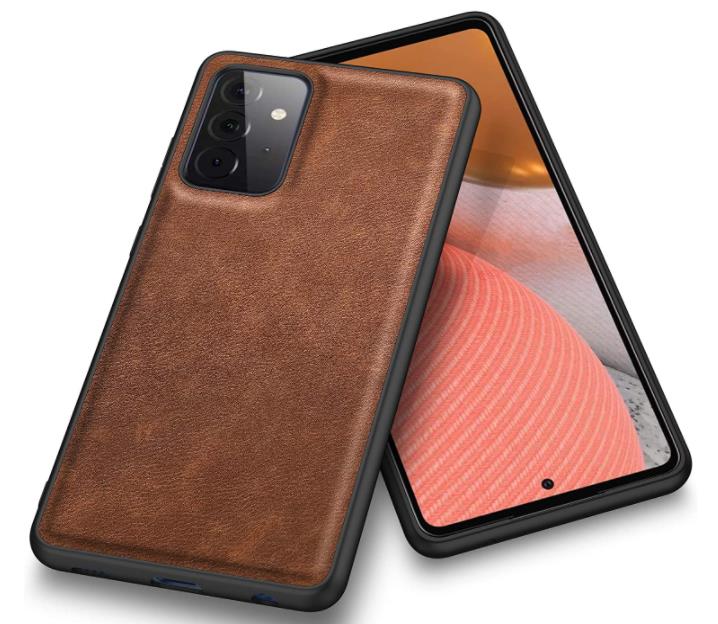 Size: 6.89 x 3.74 x 0.59 inches, weight: 2.08 ounces, Material: leather.
The Galaxy A52 cover case comprises quality leather material, which gives it a firm and comfortable grip. It perfectly fits the Galaxy A52 Smartphone with a perfect cut for easy access to buttons and other openings. The wireless feature is available for easy charging and protection against falls, making it suitable for everyday use. Users can clean this phone case with wet material, but it should not be immersed in water. Using this cover case requires care and should not be exposed to the sun for too long to maintain its quality.
It's an excellent and quality cover case for the fantastic features of the Galaxy A52. It provides a classic and trendy feels with its comfortable feature.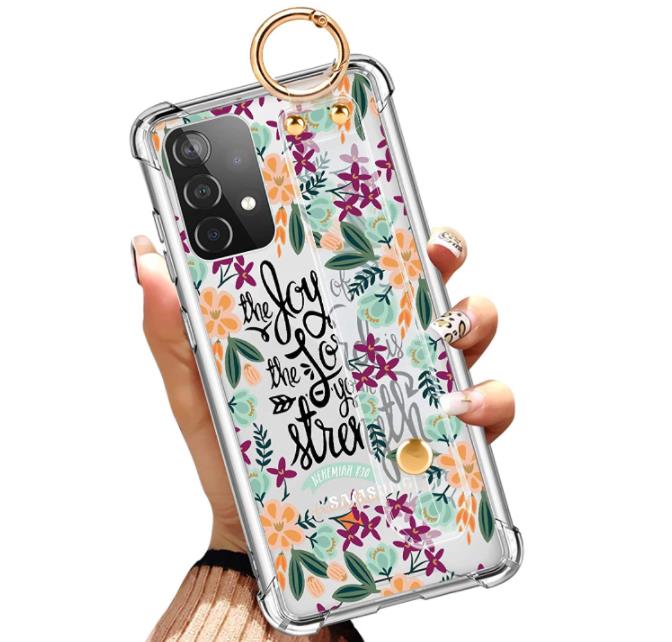 Size: 6.2 x 3.2 x 0.47 inches, weight: 1.59 ounces, color: Quotes Floral, material: TPU
This case is the perfect gift for any woman using Samsung galaxy A52. The phone case is made precisely for the Galaxy A52 and cut to ensure that all ports and buttons function correctly. It is designed in floral Bible quotes and has a wristband that can also serve as kickstands. One of its notable features for easy use include wireless charging. It protects your phone as well as keeps it clean with its anti-yellow and lightweight material.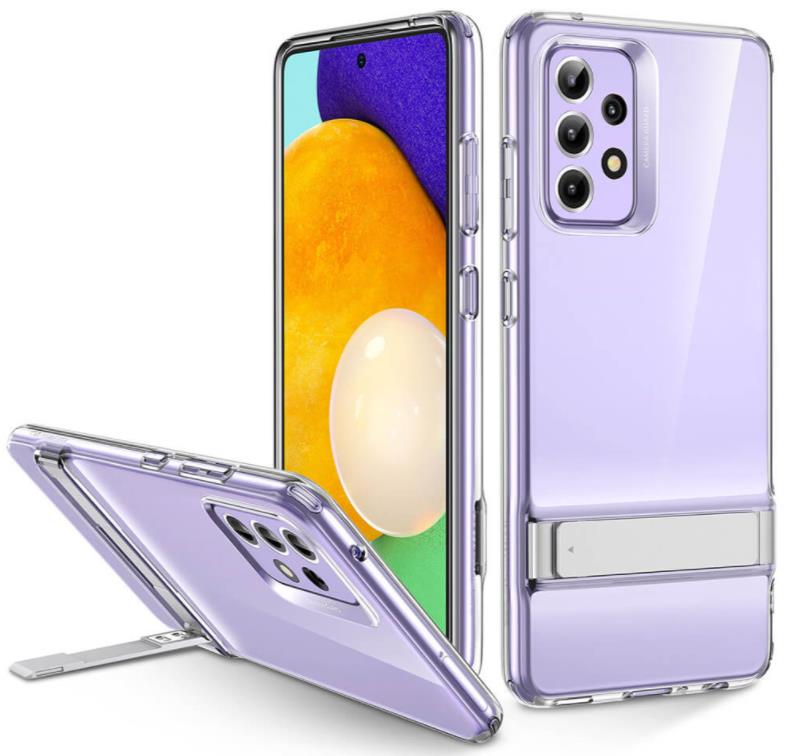 Colour: transparent, Material: Polymer
Here is another protective cover case explicitly made for Galaxy A52, and it comes with a metal stand users can use to watch the video or make video calls. The material used is a polymer that can withstand shock and protect the phone from a drop. Also, it ensures the Galaxy A52 maintains its original looks for those that want protection without altering the smartphone's appearance.
What To Look For In A Samsung Galaxy A52
While there are many notable features in the various cover cases for the Samsung Galaxy A52, the main feature to look out for is its protective strengths. After spending money on the phone, your first concern should be protecting it from fall, scratch and keeping it in good condition.
The Galaxy A52 cover cases come with a wide range of prices, and users should ensure that it meets your preference and can protect your phone before deciding.