Long gone are the days of the headphones. Now, the new trend is to own AirPods. These are very convenient but at the same time, pretty expensive. When you buy AirPods, you also get a compact charging case. While this is good enough to protect your AirPods, you may eventually end up scratching or damaging your charging case. So, it is highly recommended to get an additional case to give the best protection to your expensive charging case and AirPods.
The following products are the 7 best AirPod Pro cases and covers we offer at ESR. These are highly versatile and provides solid protection to the AirPod Pro charging case. If you are looking for a great AirPod Pro case, you've come to the right place. Read on to find the perfect match for you.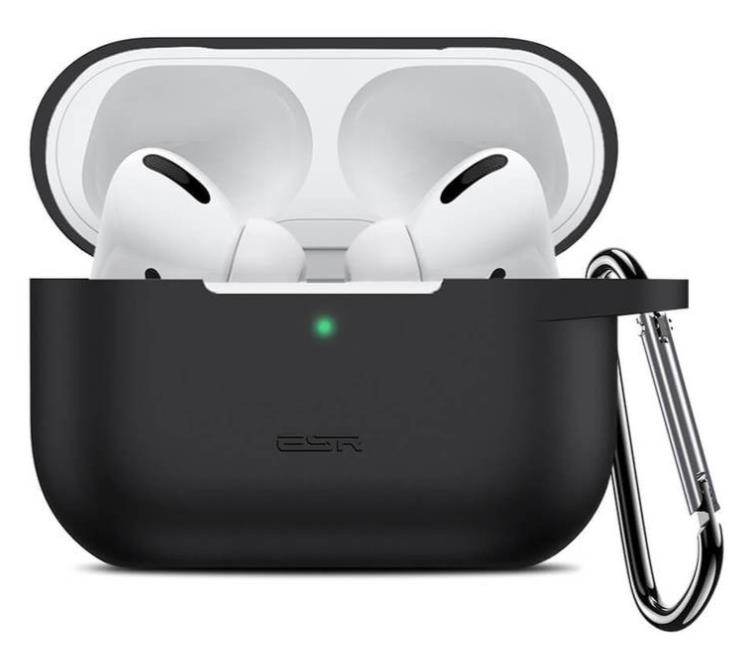 Premium silicone build
Perfect fit
The status light is visible
Portable keychain design
The Bounce series AirPod Pro case is made of premium silicone to offer maximum protection to the AirPod charging case. It is tailor-made to fit the case perfectly and will not add any kind of additional bulk. The lid of this case opens and closes completely and securely. So, you can get access to your AirPods easily and conveniently. The case also provides quick access to the pairing button.
There is no need to remove the case for charging. And, the front LED can shine through the Bounce case making it easier for you to check if your AirPods are charging properly. As for the design, this case comes with a keychain and a free carabiner. So, it is extremely convenient in terms of portability.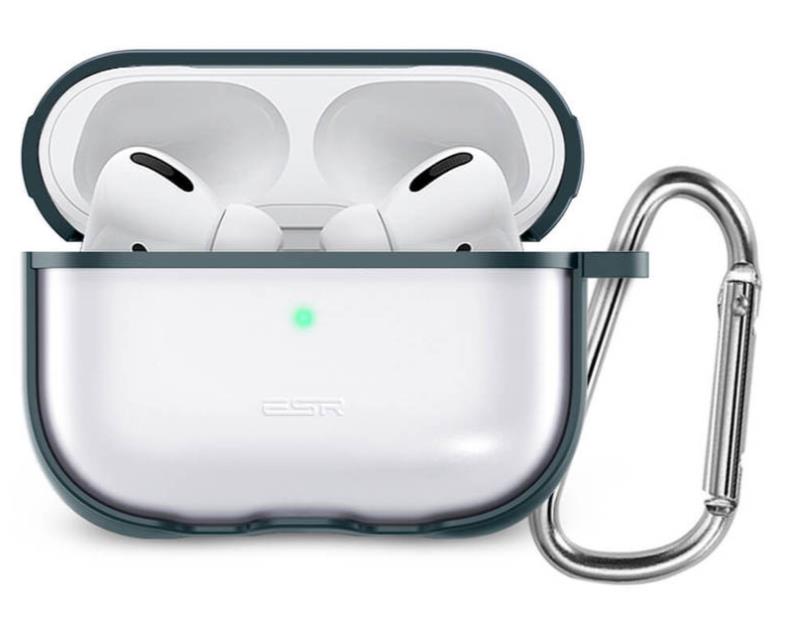 Secure fit
Hybrid protection
Quick access to AirPods
This case offers hybrid protection with its scratch-resistant PC body and shock-absorbing TPU frame. The frame includes a built-in keychain hole and comes with a free carabiner. So, you can easily attach it to your bag, or purse. With this case, you can finally let go of your worries about losing your AirPods. From the outside, this hybrid case has a matt finish for enhanced fingerprint resistance. This texture also plays a role in offering a comfortable grip with no chance of slipping. This two-part AirPod Pro case is recommended as a simple, but effective carrier for your AirPods.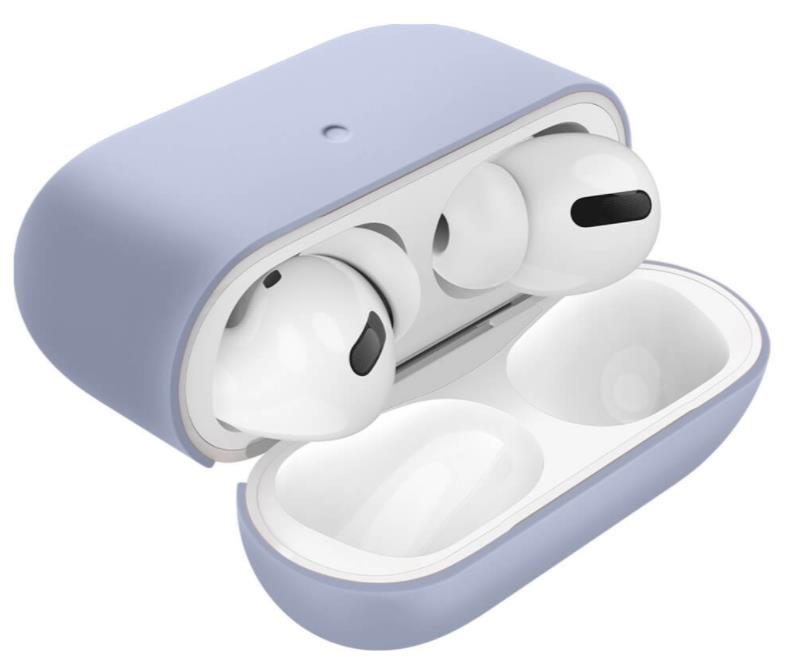 Premium silicone case
Shock absorbent corners
Facilitates wireless charging
The Breeze plus cover is an ultra-thin premium silicone cover made to fit the AirPod Pro case closely. It doesn't have a hinge and comes as a two-part case. This design allows you to fully open the AirPod case for easy access to the AirPods and the pairing button. The corners are reinforced for shock absorption during impacts. At the same time, it is thin enough to facilitate wireless charging. The case also shows the status light of the charging case through the front. Breeze Plus series silicone cover is an extremely convenient accessory to protect your AirPod case from regular wear and tear.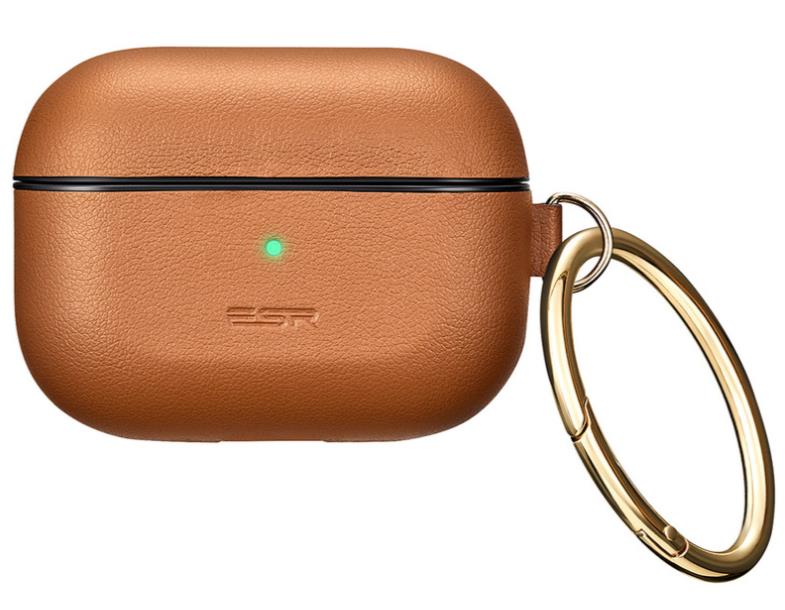 Stylish faux leather case
Supports wireless charging
Built-in keychain and free key ring
This Metro Light case has a stylish and protective design composed of a tough PC interior and a faux leather exterior. It protects the charging case from scratches and impacts without adding any extra bulk. Additionally, the case supports both wired and wireless charging without the need to remove the charging case. This also includes a hole at the front to make the status light of the charging case visible to the outside. The Metro light faux leather case includes a built-in keychain and a keyring for portability.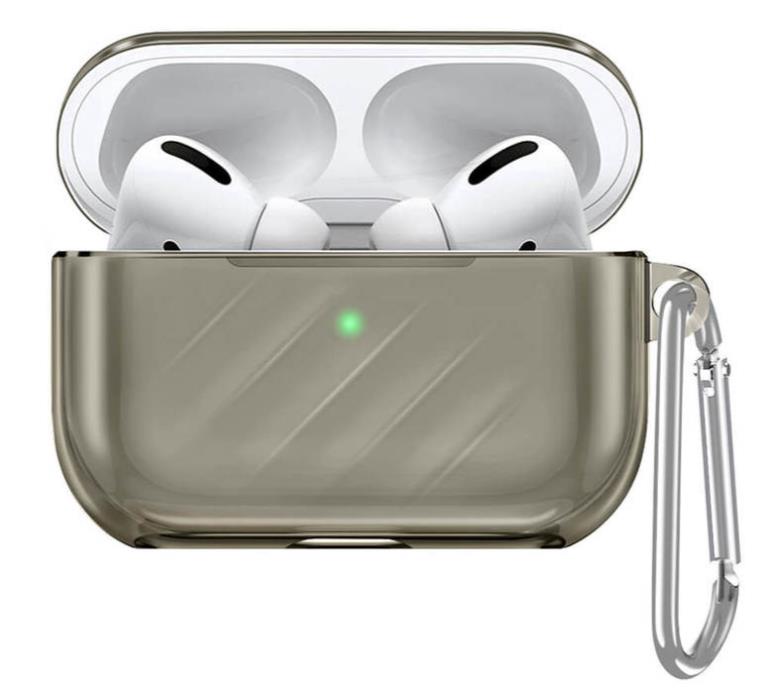 Made of premium rippled plastic
Front LED is visible
Hingeless two-part design
This AirPod Pro case is made of premium rippled TPU for a non-slip effect. The cover is also dust-resistant and efficient in protecting your AirPods from impact. Being lightweight, this case doesn't add any bulk to the case either. Another pro about the design is its transparency that allows the front LED light of the AirPod charging case to be visible. As a result, you can conveniently know the status of the charger without removing the case. This cover is a hingeless, two-part case and will provide you quick access to the AirPods and the pairing button. It also includes a built-in keychain and a carabiner for safety and portability.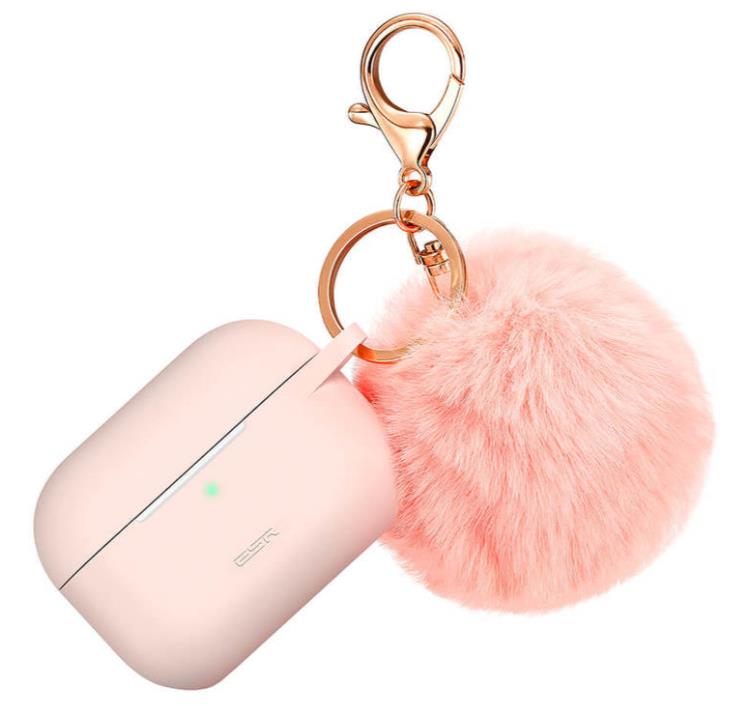 Premium silicone cover
Cute design
Visible front LED
This premium silicone cover comes with an upgraded hinge design meant to give you the convenience of opening your charging case completely. It allows you to have easy access to the AirPods along with maximum protection when closed. However, the best thing that stands out in the case is its fun and fluffy pom-pom keychain made out of super soft faux fur. This detail makes this case perfect for anyone looking to show some personality and add cuteness to their AirPod case. Another great feature is the visibility of the status signal LED light through the front section.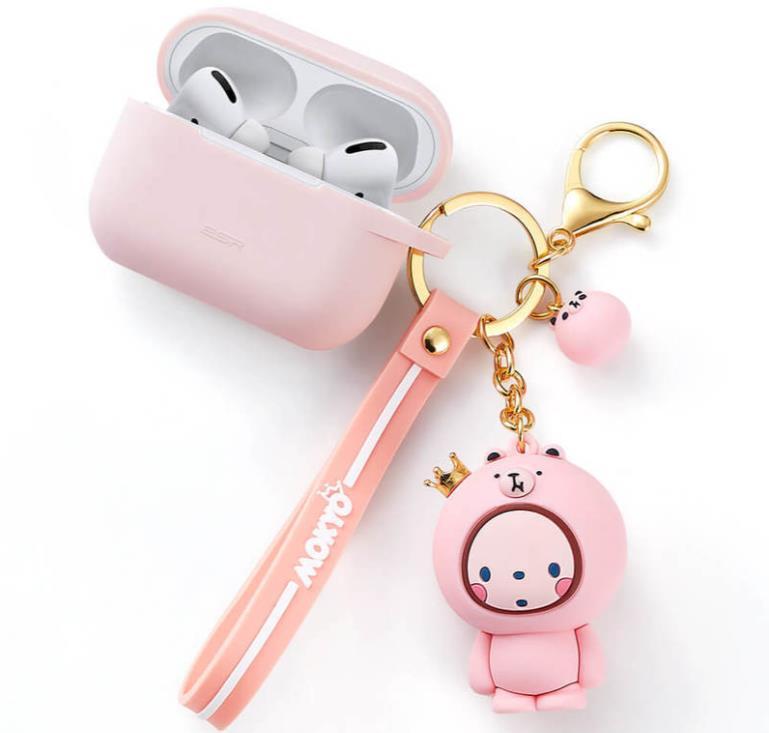 Upgraded hinge design
Premium silicone build
The status light is visible
This case too has an upgraded hinge design which allows you to completely open and access the AirPods quickly. It is composed of premium silicone material and provides good protection as well. Similar to other cases mentioned here, the front of this case is designed to allow the status light to shine through. The Bounce series AirPod case is cute, portable, and comes with an adorable monkey pal. In short, it is everything you want in an AirPod case in one.
Conclusion
The above 7 AirPod Pro cases are some of the best products in the market and are designed to fit every need. They offer excellent protection while looking fashionable at the same time. So, if you are looking to buy an AirPod Pro case, you can safely pick one from the above options.