The open nature of Android has been one of the best things to happen to the smartphone industry, but it also means a lot of variances. Depending on your device, you might find that you can't stand the keyboard that came pre-installed on your phone. That's why today's topic will be the 9 best third-party Android keyboard apps that'll help you improve the speed and accuracy of your texting.
While some of the apps are for one-handed use, others are better when used with both thumbs. Your phone is your most important device to communicate with others, so shouldn't you try to make the process as quick and easy as possible?
Here are the 9 best keyboard apps for Android in 2020 that you should look into. These apps are available on the Google Play Store, with cool features like custom themes, advanced functionality, enhanced swiping options, and customizable layouts.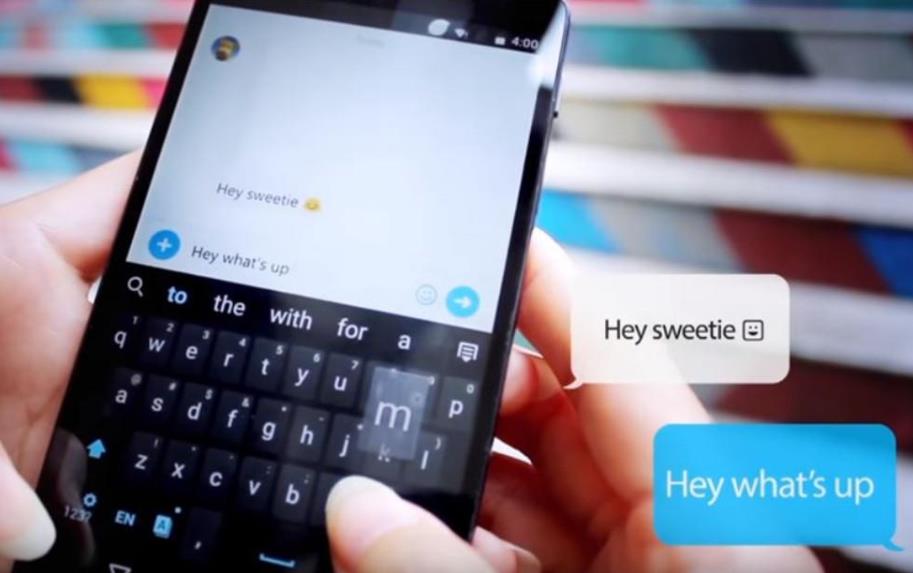 One of the best Android keyboard apps, Go Keyboard features a simple and minimalist design. Its main goal is to make typing quicker and more efficient.
In addition, Go Keyboard includes integrated dictionaries in a variety of different languages. Along with more than 1000 different themes, fonts, emojis, and GIFs, this application supports "swipe-to-type" gesture-based typing. Download it for free at Play Store.
Many people turn to Android for its greater emphasis on personal privacy, and if you have similar concerns, the Any Soft Keyboard is a must have. It is a secure, open-source app that not only features nice themes but also includes gesture typing, multi-touch support, power saving mode, and more. It's also relatively lightweight, and won't require a ton of processing power.
As its name implies, the Simple Keyboard is known for its simple and minimalistic design. This app offers most features of a modern keyboard while being ridiculously lightweight (less than 1 MB). Features of this app include is customizable theme and color schemes for the keyboard, support for multiple languages, keyboard size change, and a few other basic features. Again, it's meant to be as simple as possible, so you won't find GIFs, emojis, spell check, and swipe typing.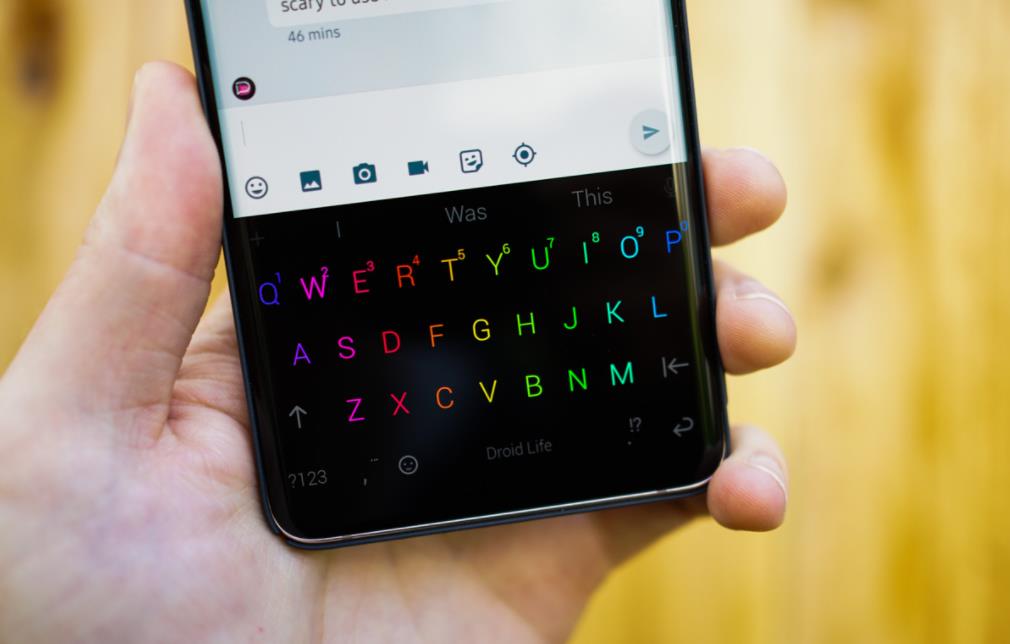 You might have guessed from the name, no? Chrooma is designed to be similar to the Google keyboard, but with more customization options. There is swipe typing, predictive typing, autocorrect, and keyboard resizing, and more.
This keyboard also now boasts a "neural action row", a row that provides you with suggestions for punctuation, numbers, and emojis. In addition to a night mode feature that automatically changes keyboard color in the dark, it also features auto-theming that changes the keyboard color based on the app you're using. With all these features in a free app, you shouldn't have any second thoughts on using it.
We couldn't list the best Android keyboards without listing THE Android keyboard. Gboard may not be pre-installed on most Android phones, but as Google's (i.e. the people who more or less own Android) official keyboard it might as well be. It's easily one of the fastest and most feature-complete Android keyboard apps with everything you'd expect from a keyboard app. Ranging from gesture typing, voice typing, support for tons of languages, emojis, GIFs, and more. The Pixel series of phones come with this keyboard pre-installed, so you may already be using it.
While you type, it suggests emojis and GIFs and also lets you send stickers. Plus, as THE Google Keyboard it's highly-integrated with Google's whole suite of apps (which is convenient as they're generally pre-installed on Android phones). Moreover, it features multiple themes, hand drawn emoji recognition, using a personal image as the background, voice dictation, and phrase prediction. As for multilingual typing, it supports over 100 different languages. While there might be keyboard apps out there better suited to your needs, overall Gboard is easily the top Android keyboard app of 2020.
Fleksy claims to be the fastest keyboard app, and they're not far off. By using a more advanced form of autocorrect and gesture control, you'll be able to type more accurately in less time. With swiping gestures, you can correct or delete words, punctuation, and spaces.
In addition, it comes with 50 colorful themes, 3 customizable keyboard sizes, and more than 800 emojis and GIFs. Furthermore, you can create shortcuts, copy and paste, and navigate apps.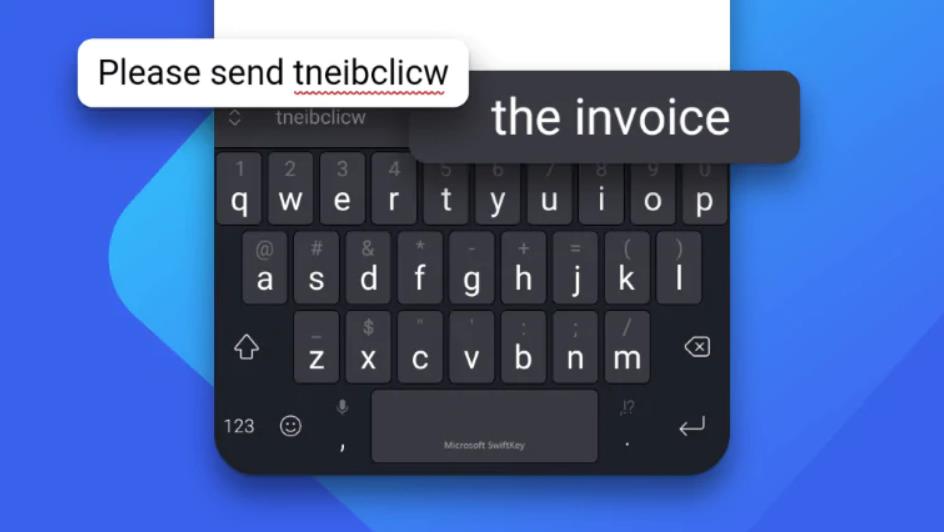 SwiftKey is a bonafide veteran of the Android keyboard game, having first launched in 2010. Microsoft, evidently seeing something promising in the app, acquired it in 2016.
SwiftKey's unique selling point is its use of artificial intelligence for word prediction, learning your writing style from your previous texts. It also incorporates AI into its gesture typing, using what it's learned to more accurately determine what you're trying to write.
Probably one of the most "different" keyboards on this list, MessagEase will take some getting used to. It's NOT a traditional QWERTY keyboard, instead only featuring the 9 most common letters in the English language. The other letters can be accessed by sliding across the keys in one of the 8 directions. Really, it needs to be seen to be understood. Although most users will find it difficult to adapt to it, a little practice can result in even faster typing than a traditional keyboard. As there is a built-in tutor in the app, you'll pick it up soon enough.
We take back what we said about MessagEase; DOTkey is the most "different" keyboard on this list.  To even call DOTkey a "keyboard" is a bit of a stretch, but it does allow you to create text so who are we to argue. Rather than displaying letters/numbers and letting you press them, DOTkey maps all letters to a gesture, for typing that is either more or less intuitive, depending on who you ask. While many will find DOTkey just a bit too out there for their tastes, it has its diehard fans who swear by its efficiency.
And that's all for today! Remember, all these apps are FREE, so you can download them all and see which one you like best.