Are you looking for fun games to play alone or with your friends while you're stuck at home during the pandemic? Then you should have your iPad in hand and enjoy tons of entertaining games.
With the iPad's beautiful expansive and fully immersive display, you can get the best gaming experience like no other. So, here's a list of the best iPad games that you can download and play for hours without getting bored in 2021.
Best iPad Games for 2021:
The first game on the list is the beautiful yet challenging game, Alto's Odyssey is a classic stand-alone game that was launched by Snowman soon after the success of Alto's Adventure.
This game brings a new twist to adventure and snowboarding as Alto, the main character snowboards across the desert. You get to experience night and day, and the different weathers which make it an exquisite journey for all gamers.
Plus, it also has a lovely and soothing soundtrack that will relax you after a stressful day at work. Combined with the beautiful display of your iPad, this game will offer challenging experiences like no other.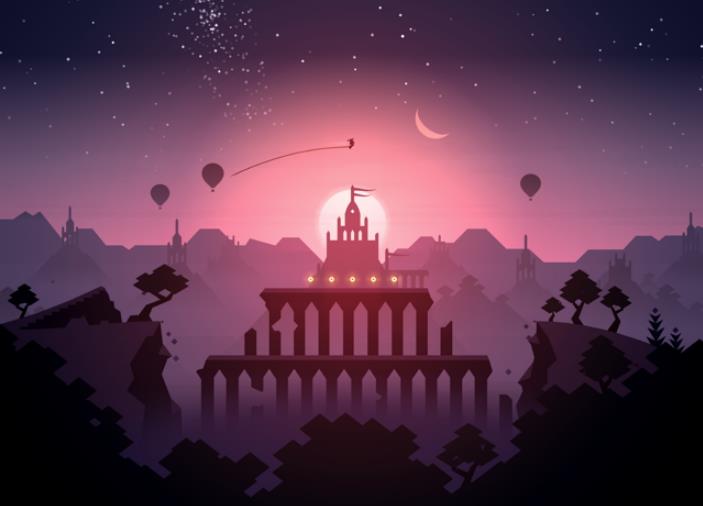 2. Blek – $4.99
Next up is Blek, which is a simple yet intricate game for all puzzle lovers. It can be played with touch-screen gestures and has minimalist art to make it appealing.
This minimalist masterpiece, as the creators described it, is an elegant yet sophisticated game that will keep you busy for hours.
All you have to do to solve the puzzles is create patterns of motion to complete each of the puzzles. It may not seem as interesting as the rest of the games on this list. But this game with its intricate graphics is an excellent game that offers a great game-play experience.
3. Among Us – Free to Play
Looking for an online multiplayer game to play with your friends? Then you should definitely check out Among us. It soon went viral after a few months of its launch as it involves interesting gameplay with strategies on how to catch the imposter.
The game initially starts with 10 players, with 1 to 3 imposters. The imposters go around killing the crew on the spaceship. If they're discovered they're thrown out of the ship, and if not then they end up winning by killing all players.
The crew members are assigned tasks to keep the ship running. The twist is that the imposters look like everyone else. They do have some abilities to sneak around and kill the crew but no one can identify the imposter unless they see him kill or vent while he's sneaking around.
Next up is the ever so popular, Minecraft. Since the game's release on PC in 2017, the game has been released on other consoles and platforms, even the iPad.
What's so popular about this game is the endless exploration, survival, deep mining, experimental crafting, and the gorgeous 3d pixel world that players can create with limitless possibilities.
It is literally a mini world with lots to do and explore in the palm of your hand, what's not to like?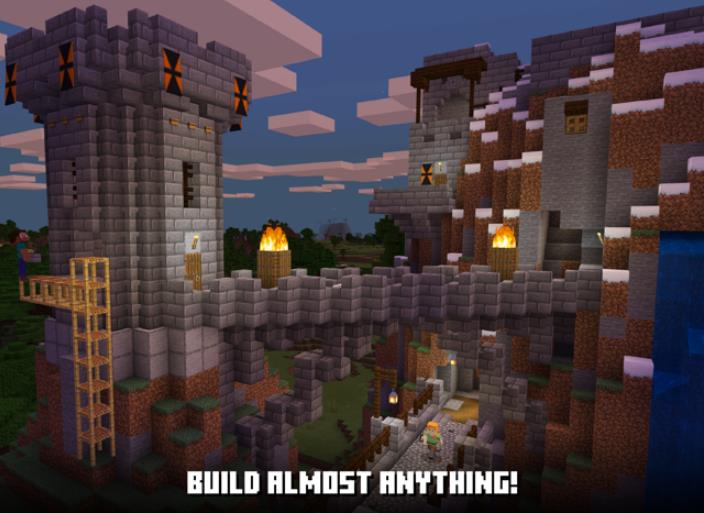 Asphalt 9 is for you if you like racing games with extravagant graphics and a premium gaming experience. With a collection of beautiful cars and a blissful sense of speed, this racing game is unlike any other.
Play it on your iPad and you will know true racing experience with twists, turns, tricks, and explosive crashes.
Currently ranked #10 in sports on the apple store, this free racing game will make fall in love with the thrill of multiplayer racing and a prestigious collection of cars.
Stardew Valley is an RPG simulation that was initially launched for Super Nintendo but was launched on other platforms and devices as well due to its massive popularity.
The game starts with a story of a grandfather's farm that you inherit and now have the responsibility to take care of the farm and make it flourish. You explore stories as you meet different characters in town and interact with them.
The game is full of mysteries, which you get the chance to unearth. Along the way, you make friends, make money, buy things, decorate your house and farm and also end up falling in love with the one!
7. Bastion – Free to play
Next up is Bastion, which is another RPG game known for its impressive story, reactive narration, and gorgeous art design.
You start as a character in the game who has unfortunately ventured into a post-apocalyptic world. The character is assigned different tasks to progress in the game and unlock different upgrades.
Have fun exploring the surreal catastrophe that destroyed the world and enjoys the full-narration of the character's journey as you discover the secrets of what truly happened.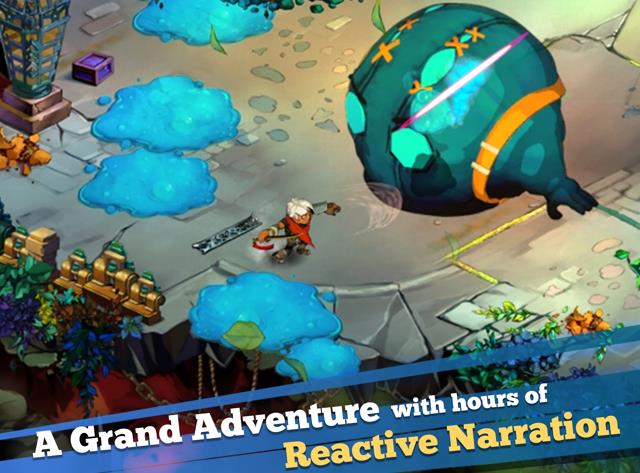 8. Oceanhorn 2 – $5/Month Apple Arcade Subscription
Oceanhorn 2 is an open-world fantasy RPG-like game that looks and offers an absolutely gorgeous gameplay experience.
The game starts by telling the story of a young knight who was on a quest with his friends. You play as the Knight and are accompanied by Trin, the granddaughter of Arcadia's leader Archimedes, and Gen, a mysterious robot who wields an ancient samurai weapon.
The characters explore different quests as the game progresses and the three friends travel across Gaia to defend Trin's homeland against the Warlock Mesmeroth, who came back powerful than ever with a formidable Dark Army.
Dead Cells is an RPG action game that almost feels villainy as you explore the different levels of a dark and gloomy island.
You're going to find items to collect and upgrades along the way, but if you die, you would have to start over.
No worries. Each time you start over, you'll get better at it and earn a higher score than before.
Want to play a perfectly crafted puzzle game combined with adventure a heart-warming story? Then you should play Red's Kingdom.
The goofy characters have an interesting story to tell, and it is bound to keep you busy having fun for hours. With beautiful colors and graphics, this game is bound to be incredibly fun and exciting to play.
You'll reach many twists and turns as you progress in the game and explore different routes that lead to hidden treasures.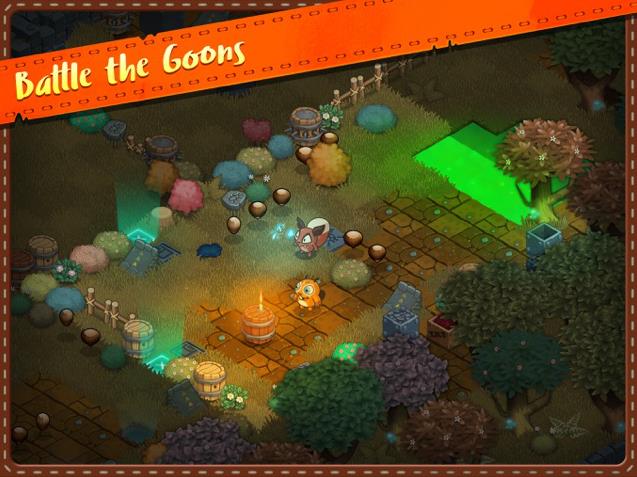 11. OxenFree – Free to Play
OxenFree is a game with an interesting story. It's about a group of friends who accidentally open a ghostly rift and end up in a fascinating plot with fighting, time loops, and doubts about the truth.
The character story is deep and has multiple endings for the paths you take. You could play this game in one sitting and long for more.
You can always start over and choose different strategies to end up with a different ending. This game is full of thrilling suspense that will offer an awesome gameplay experience on your iPad.
12. Gris – $4.99
The last on the list of Top iPad games of play in 2021 is Gris. This game is for all those who like to go through a deep story while they play any game.
The game depicts the story of a young woman who goes through life's struggles. Music, colors, and graphics portray the story of the game so beautifully it almost feels real.
Exquisite hand-drawn details and light colors convey the emotion that makes this game's experience ten-fold. So, what are you waiting for? Head over to the apple store link experience a game about resilience, hope, recovery, and strength.
Conclusion:
Whether you just bought your iPad or just new to gaming on your iPad, here are the top 12 best iPad games that you can play to have a good time.
We hope you like these games that we suggested, and if you do, please go ahead and share this article with your friends and family.
Let us know what are your favorite games to play on your iPad? We would love to hear from you in the comments below!