The iPad 7th generation has been said to be one of the best tablets around, and with its new iPadOS, stunning architectural design and lightning-fast A10 chip, we're not wondering why. The iPad 7th Generation might not be as pricey as other Apple products like the iPad Pro or the iPhone 12, but it still costs a bit, and every user would want to make sure their iPad is protected from damage from falls or scratches.
When you have a tablet as impressive as the iPad 7th Generation, you want to make it last as long as possible because the device makes work and leisure a lot more fun and functional. To keep your device safe, you need a case and not just any case; you need a case that can protect your device from damage that could arise from everyday use. The market is flooded with all sorts of cases that promise a lot but deliver nothing. We know that, and the hassle of finding that tablet case that's just right for your iPad 7th Generation, so we went out and compiled a list of high-grade tablet cases from ESR that help keep your device safe and deliver on a lot more too!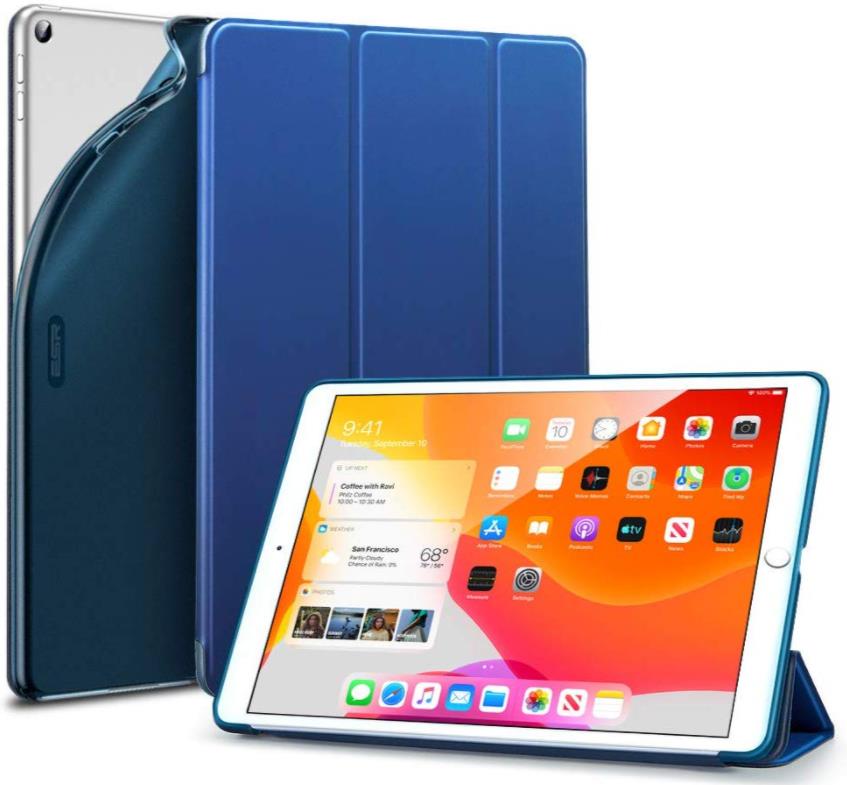 This sleek tablet case was designed specifically for the iPad 10.2 2019. The case sports a TPU back cover with a smooth rubbery coat that combines well with the hard polyurethane magnetic front cover to give a solid non-slip grip. In addition to staying in your hands, the ESR Rebound Case's magnetic front cover seals tightly, ensuring that your screen suffers no scratches. The case is also feather-light, fitting snugly onto your iPad without adding any extra annoying bulk. To add an extra touch of functionality, the front cover can be folded into either a viewing or typing stand to ensure that your iPad is easier to use anywhere you are.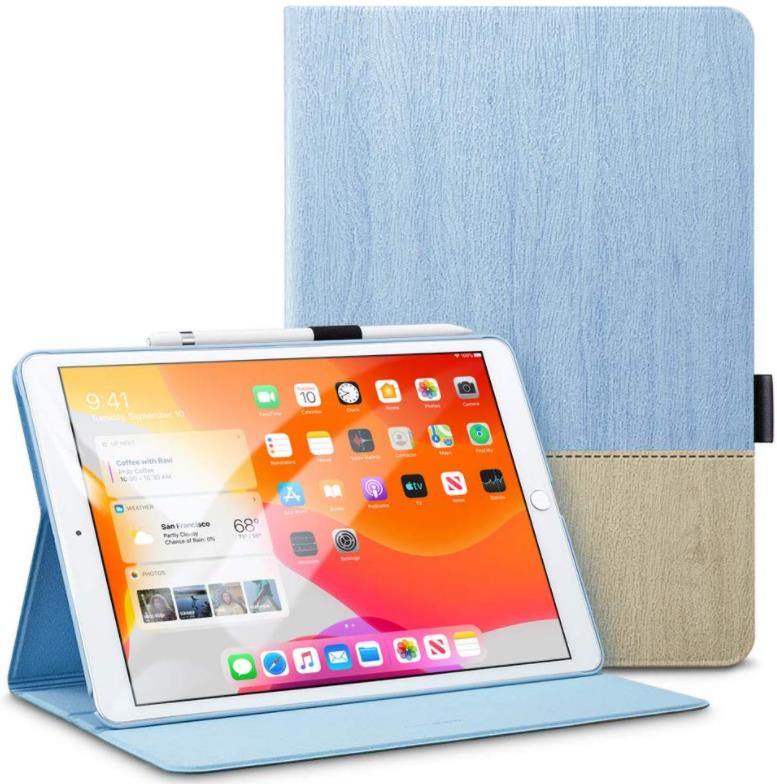 The classy Urban Premium Folio Case is that extra touch you need to keep your iPad safe and stylish! The case's faux leather, wood grain texture and decorative stitching design stand out and would score you a few extra fashion points while keeping your iPad safe and snug. The Urban Premium Folio is lightweight and has a large ventilation cut-out to ensure your device gets all the air it needs. This iPad case also comes with a stand option for your viewing and working needs and has stronger magnets to ensure more excellent protection. It is only compatible with iPhone 10.2 2019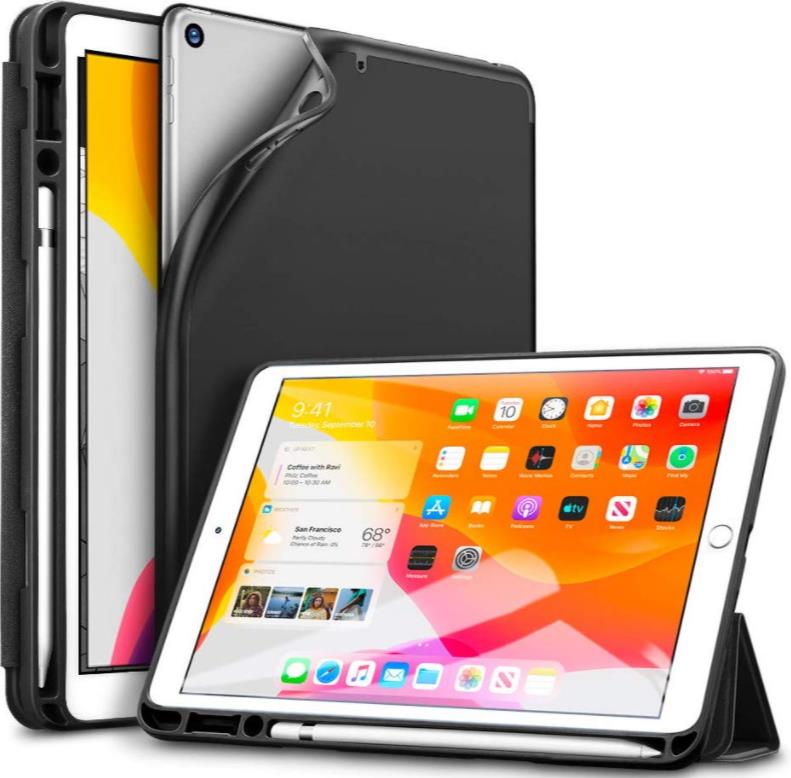 This well-designed iPad case was designed with the iPad 7th Generation 2019 in mind. The case works perfectly with the iPad 10.2 2019's sleep and wake function, ensuring you don't have those annoying moments when you have to perform the arduous task of pressing the power button. The case's smooth finish and precise cut-outs also help it fit snugly on your iPad. This case's magnetic front can be folded into a trifold for viewing and work needs, and it also comes with a handy pencil slot.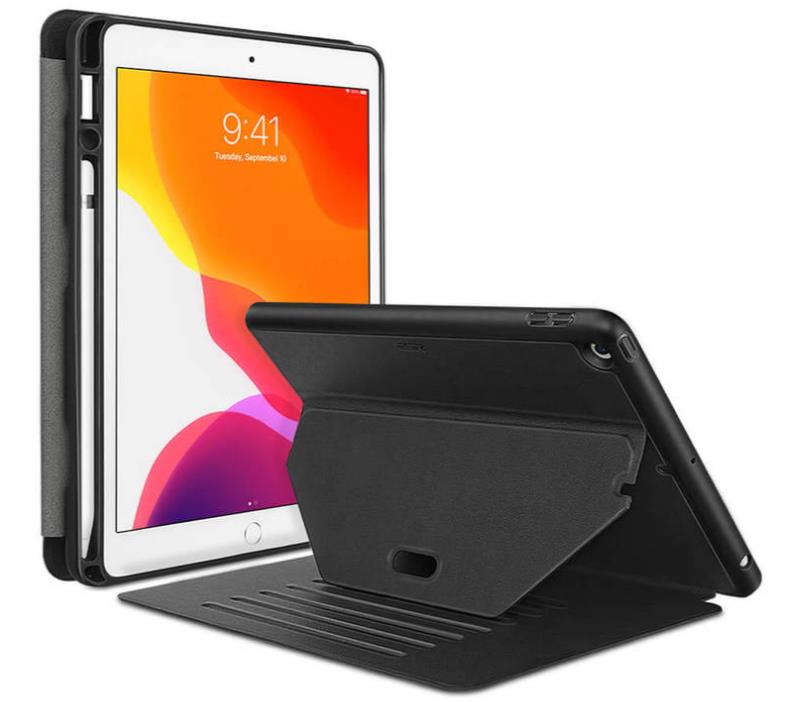 The ESR Sentry iPad Case might seem a little pricey, but the product certainly delivers on value. The Sentry Magnetic Kickstand is lightweight, but thanks to its durable thermoplastic polyurethane (TPU) cover, the case keeps your iPad safe from falls, pressure and scratches. The Sentry case can be folded into seven different standing positions, giving you a more comprehensive range of options for your viewing or work experience. The Sentry iPad case is also very functional and comes with a handy slot for your Apple Pencil, as well as powerful magnets that allow you to attach your iPad to a wall or refrigerator while doing chores.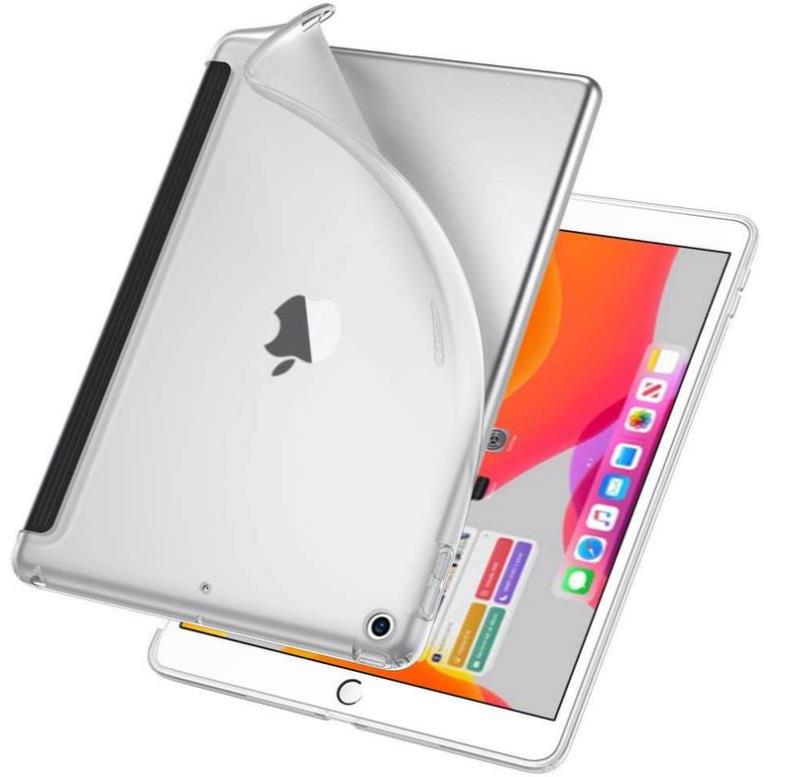 The ESR Rebound Soft Shell is only compatible with the iPad 10.2 2019. Its precise cut-outs and lightweight allow if fit perfectly on your iPad without adding any unwanted bulk or weight. This feather-light case is also easy to apply and sort on the iPad, leaving no scratches in the process. The case also fully compatible with the Smart Keyboard, allowing for easy installation with no obstructions.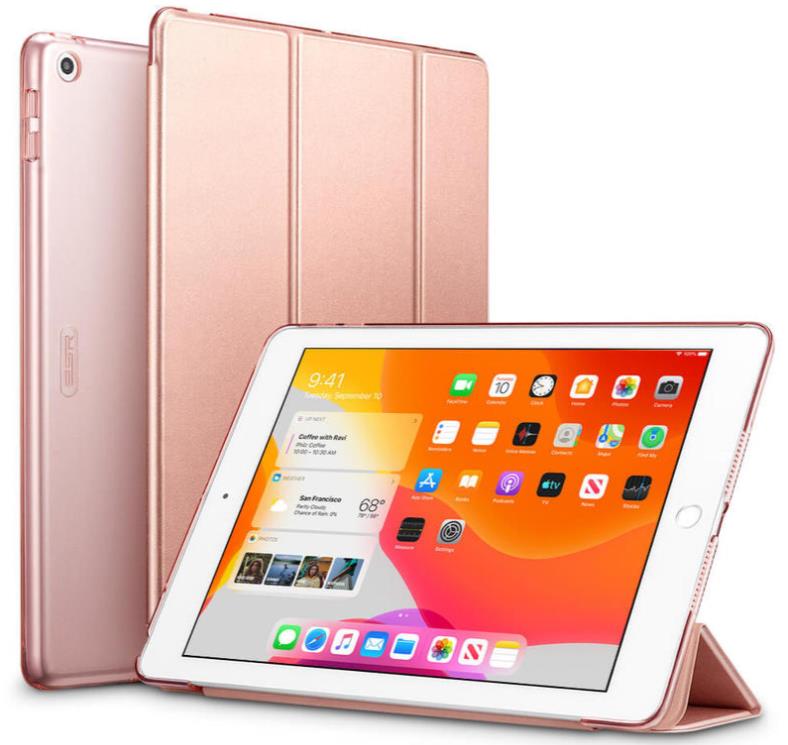 The ESR Ascend iPad case was designed solely for the iPad 10.2 2019. The case is made with a durable PU leather exterior, a sturdy frame and a soft microfiber lining to ensure that your iPad is safe from both falls, pressure and scratches. Multiple built-in magnets ensure that your iPad is sturdy and firm when in standing mode. Brahe case also comes with powerful magnets to ensure that the sleep and wake function works perfectly every time.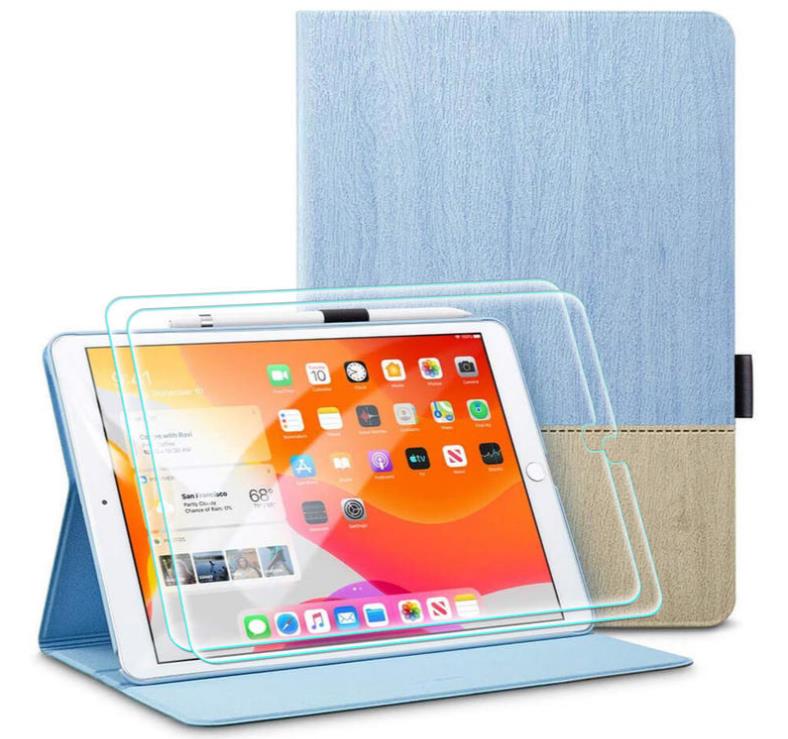 This protection bundle comes with an Urban Premium Folio Case and two tempered screen protectors. The case's sturdy frame and smooth outer cover ensure maximum protection for your iPad while also making sure it looks good and classy in your hands. The case comes with two anti-slip groves that allow you to place your iPad in a standing position and get a better viewing or working experience. To ensure easy installation of the tempered screen protectors, the bundle comes with a free installation frame that makes aligning the screen protector a breeze. The bundle also comes with a cleaning kit for a bubble-free installation of the tempered screen, which does an excellent job of keeping away scratches.
In conclusion, these are the best iPad 7th generation cases you can get. Making a choice from any of the listed options will ensure your iPad 7th Generation is serving you for a very long time and is looking good while at it. Each of these cases offers functional and stylish protection and will ensure your device sails through the dangers of daily use. Which of the choices best suits you and what other contributions do you have?