The Pixel 4a is the latest great phone on the order of the line up from google, providing exciting photographic capabilities and other advantages in a much cheaper device. It possesses fantastic new features, which include four cameras and a large battery with a reduced size and weight. To increase the durability of the Pixel 4a, a wallet case that also allows you to carry your credit cards, cash, and IDs on you is highly essential. Here, we provide the best wallet case with card holder options for the Pixel 4a.
Quick Links:
CoverON Wallet Pouch for Google Pixel 4a Case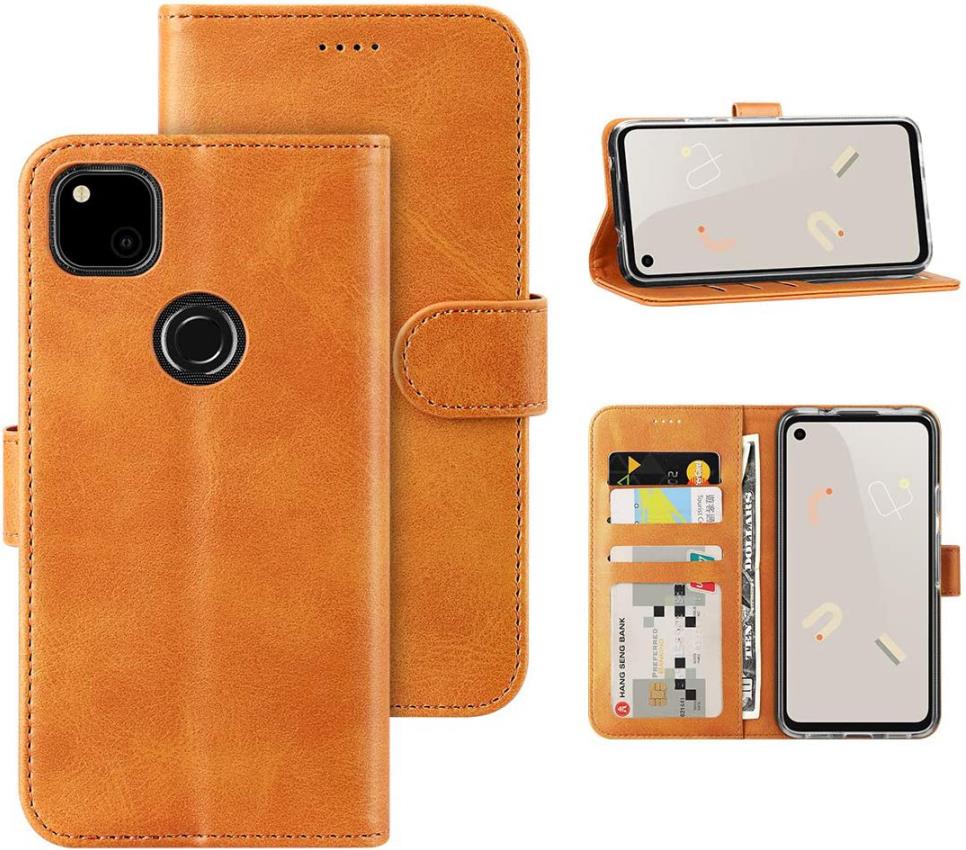 Are you in need of a case with practicality? This Feiteng Google Pixel 4a wallet case folio excels. It protects your device with reduced size and weight. It enhances the cosmetic appearance and attractiveness of your device, making it a must-own for fashion-forward girls. Made from high-quality synthetic leather materials, it ensures safety for your device from scratches, bumps, shocks, dirt, and daily wear and tear. The inner TPU material also increases the protective capacity of the wallet case. Sure enough, this wallet has a built-in kickstand that ensures comfortability while making video calls, reading, or watching eBooks and videos with a raised lip that prevents the screen from touching surfaces when placed horizontally. The precise cutouts on the wallet case provide easy accessibility to the buttons, cameras, and ports.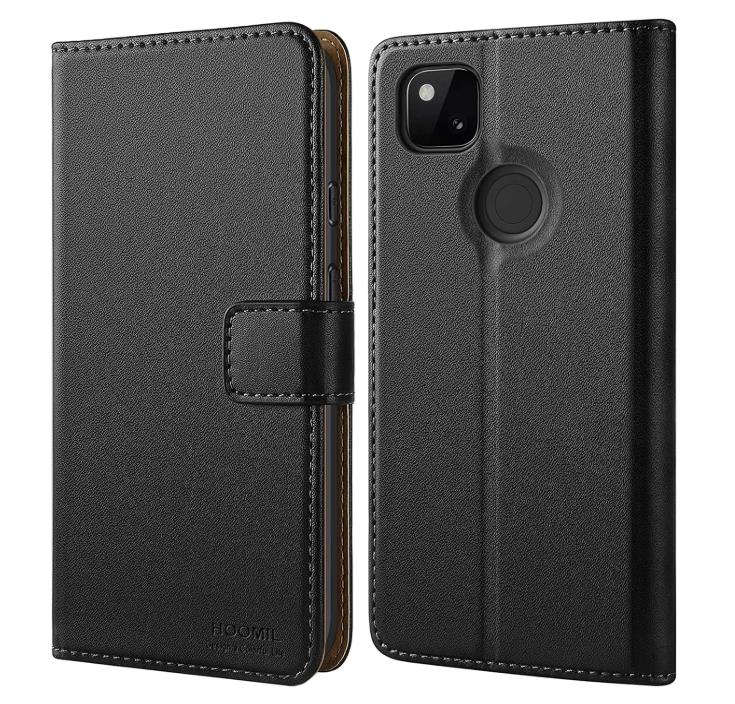 Enjoy the guaranteed protection that the HOOMIL Google Pixel 4a case offers. It has one money pocket and two card slots and, thus, having the ability to accommodate your essentials, including your ID, credit cards, and even cash hence limiting the need for your wallet. And with its high – quality PU leather and flexible TPU offers quality protection from scratches, accidental drop or falls, and dust. It has an extremely professional design enhanced with a secure, double-sided magnetic closure that provides additional security and safety for your phone, cards, and money.
Most inconveniences faced while watching videos, movies, or chatting are removed with the perfect viewing angle provided by the Google Pixel 4a flip case and the standing function enhancement, which allows it to be switched to a horizontal position, thereby ensuring the users' comfortability. Easy charging and access to your device speakers, camera, and other functional ports are achieved through this case as it offers no hindrance, thanks to its precise cutouts.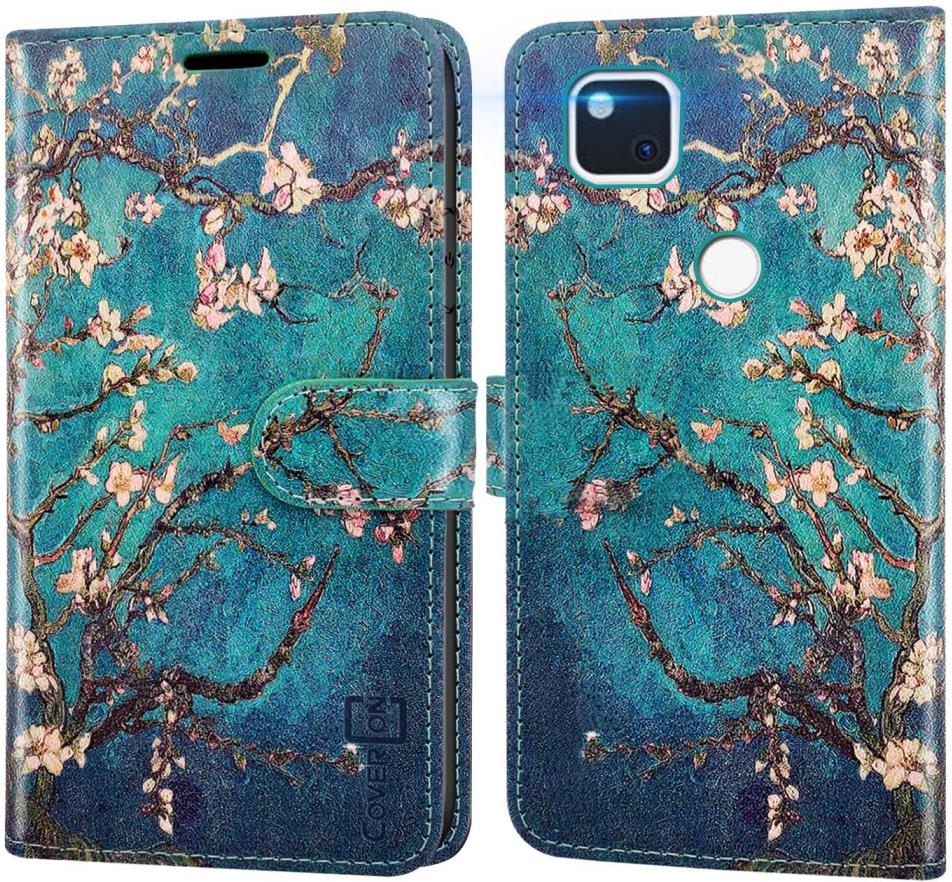 It is a wallet case which has high compatibility to the Google Pixel 4a. For maximum protection of your phone, this high-quality case is made of premium soft-feel synthetic vegan leather. Also, a TPU rubber body that is resistant to shock and a highly secure magnetic closure flap. It also has a kickstand feature, which provides the perfect angle for the watching of videos, films, and chatting without the use of hand hence increasing the comfortability of the user. The multi-functionality wallet of this case can accommodate your cash, cards, and receipts conveniently.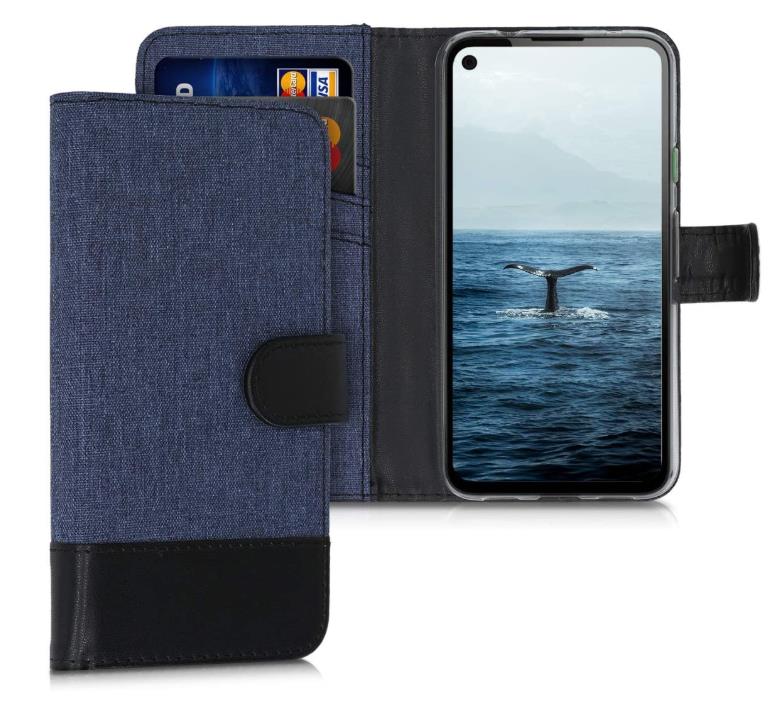 This two-in-one google pixel phone case is made up of textile fabric and also faux leather, thereby offering easy access and all-around maximum protection for sensitive parts such as ports, buttons, and cameras, which remains easily accessible. It functions as a covering for your device, which can be attached and detached from your device magnetically with very high compatibility with the Google Pixel 4a. It has numerous slots for your cards, thereby improving convenience. It merely means that once purchased, you don't necessarily need a wallet as it can perform the same function. Much more, it has a kickstand attached, which increases the comfortability of watching videos in landscape view.
You May Also Like
It is a unique wallet cardholder as its design possesses flexible TBU plastic and air-cushioned corners that provide extra protection and scratch resistance against drops and shocks. This google pixel case is only 1mm thick hence enhancing a comfortable grip and preventing anti-yellowing while providing enhanced protection of the sensitive parts such as the screen and the camera without the added weight or discomfort.

It possesses raised camera and screen edges, which enhances the protection of the camera against scratches or falls while having a subtle microdot pattern that prevents clinging 'wet-look' that keeps your phone looking great.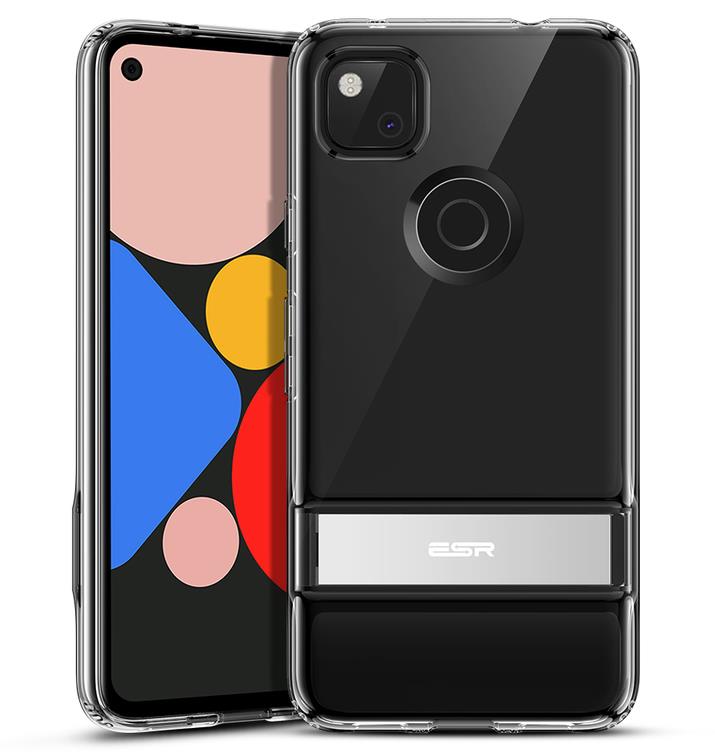 It is a unique wallet cardholder as its design possesses flexible TBU that protects your phone against bumps. Also, the camera and screen edges feature protects your phone against scratches. It has a metal kickstand support, and with this, you can view your phone in a horizontal and vertical position. The adjustable stand can be adjusted to 60 degrees giving you a perfect angle to position your phone.

Conclusion
Choosing one of these wallet cases that would be preferable for your pixel 4a from the various options you have might be a challenge. However, be rest assured that all the numerous wallet cases listed above are worth their price and are very durable. They provide maximum satisfaction while protecting your phone, saving you a lot of time and stress, and reducing the number of materials you carry.
However, the Pixel 4a Essential Zero Slim Clear Soft TPU Case ($9.67)) which is made from flexible TBU plastic and air-cushioned corners are one of our top recommended cases. Also, we recommend Pixel 4a Metal Kickstand Phone Case ($16.71). The reason is that both provide extra protection with minimal bulk or weight and no discomfort and readily meets the requirements – protection, durability, and wallet function. Whatever your choice is, be rest assured that your taste and satisfaction will be met.