Year in year out, Apple continues to wow everyone with their impressive releases and innovative products. In 2011 when Steve Jobs passed away, critics and even some loyalists felt that the end of the tech company was near. Not only has this been demonstrated to be factually false, but Apple has waxed stronger with each passing day, treating its large global audience to different authentic and fashionable tech items.
Although mobile phones remain a golden signature of this giant company, their iPad stands out as the most beloved by millions of consumers worldwide. This conclusion is based on a report that analyzed its early sales from when it was first released in 2010 even till now. Within the first eighty days, reports have it that three million units of Apple's iPad were sold. This figure kept rising as the months rolled by, and it became obvious that every 3 months, Apple sells 4.5 million units of its iPad.
Since April 2010 when Apple started producing its iPad, the company has released 7 generations of these mobile computers, with the latest being the 7th generation which made its way to the market on September 25th, 2019. Each successive generation built and improved on the former ones, and today, a total of 360 million of this device has been reportedly sold.
Next to the iPad on the scale of public acceptance is AirPods. These are wireless earbuds that use Bluetooth to pick and play sounds from iDevices or other devices that are Bluetooth enabled to the wearer's ears. The production of these earbuds commenced during the later days of 2016, and as of today, an estimated 25 million people have Apple's earbuds on their ears. This figure has been projected to reach 50 million by the end of 2019. With the Airpods Pro lately released by Apple, this projection can even be surpassed. Airpods Pro takes away background noise, offers more sound quality, and among other fantastic features, tolerate wireless charging.
Several factors account for the massive success that Apple has been able to record since inception. But prime among them is the nose that its handlers have for the needs of its teeming audience even before they feel their need of such. This unprecedented foresight and consequent swinging into action are reasons many of Apple's customers remain loyal, despite the fact that their prices are usually on the high side.
Top 5 Products worth Looking Forward to by Apple in 2020
Now that 2020 is a stone's throw from now, news and rumors have started flying around regarding what Apple has in stock for its customers. Many of these products are upgrades to their existing models, while some are fresh ideas. Here are 5 of the hottest products that Apple may dish out in 2020.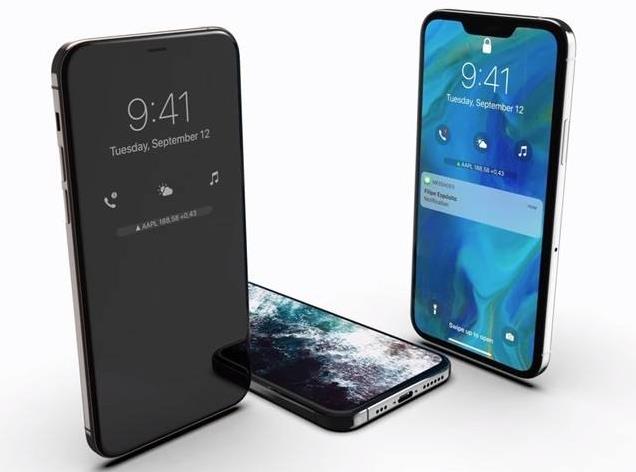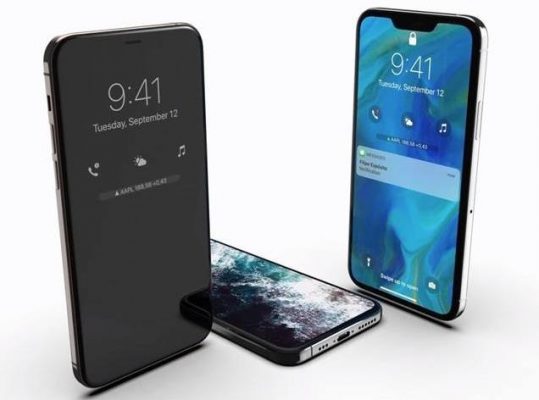 So, let's begin with the big one from Apple's smartphone corner. Following exploits from Huawei and Xiaomi at releasing 5G phones this year, there are indications that the year 2020 is the set time for a 5G phone from Apple. And even though the company has not yet come out boldly to affirm or deny the rumors flying around, the indications available suggest that September 2020 may be the time Apple will release its maiden 5G smartphone.
Of course, a 5G iPhone is something worth the wait. 4G is no longer capable of the speed it earlier promised, due to congestion. But with a 5G smartphone from a reputable tech company like Apple, data transfer will become super-fast and reliable. And because the last in the series of iPhones released by Apple is iPhone 11, the rumor that the 5G phone will be named iPhone 12 might not be far from the truth.
iPhone 12 is expected to ditch LCD for OLED, and a have a screen size of 6.1, 6.7, or 5.4 inches. If the 5.4inches carry the day, that would be the smallest iPhone ever released since its inception. On the reverse, the 6.7 will be the highest if that is the display screen size adopted by Apple. As per the design, there are indications that this new phone may have a metal frame similar to that of the iPhone 4. We can also expect a Laser-Powered Time-of-Flight 3D Rear Camera that will upscale the previous photo experience with iPhone 11. These features might cause the price to stay around $1500 and $2000.
The news about Apple fabricating its own processor for iPhones, iPads, and Mac computers first broke out in 2018. And as rumored, Apple now utilizes its A-Series chips in its iPhones, as against relying on processors from Intel. So, the insinuation that starting from 2020, new Macs released by Apple will run on the company's processor may not be a rumor after all. And if this should materialize, Apple will become the first to manufacture its own chipset among its rivals. The benefit of this is that Apple can now outsmart others in being the first to release any update it considers necessary without waiting on its processor suppliers.
The most recent Mac OS is the one released by Apple this October. It is called macOS Catalina, and it incorporates 3 main apps that have really up-scaled its entertainment features. These are Apple Podcast, Apple TV, and Apple Music. With these, you don't need iTunes on your Mac computer anymore. But this computer still runs on chipsets supplied by Intel, and the trend may completely stop by 2020. A new processor means a new Mac, not just an upgrade to the existing models. With the latest MacBook 16 Pro going for $2700, you can expect a MacBook running on Apple's own processor with better design, graphics card, and battery life not to sell for a lesser price.
The last iPad released was in 2018, and they are iPad Pro 11 and iPad Pro 12.9. These two represent premium slates to have ever been released by Apple since it commenced the production of iPads. But expert analysts have dropped indications that in 2020, Apple will release what would be the best iPad yet. The new slate is rumored to come with miniLED screens, contrary to the LCD screen that its predecessor had.
Having a miniLED screen comes with at least two advantages. First, a better screen quality, and second, a lightweight gadget. MiniLED is lightweight, and its application in iPad Pro 2020 means that the device will be thin and less bulky. There are suggestions that Apple may test run the 3D camera it is planning for the iPhone 12 for this iPad. The camera will have Depth-sensing Lens and will allow you to take and edit 3D images.
Concerning the price, you should expect to drop some dollars to get this premium iPad when it becomes a reality. Taking a cue from the previous iPad Pro 12.9 whose 64GB model sold for $999 and 1TB for $1,899, you can predict with us that the iPad Pro we're expecting in 2020 will not go for anything less than $2000. But you can expect a better processor, improved screen quality and battery life, a more efficient camera, at least 8GB RAM, and a sleek keyboard design in this anticipated slate from Apple in 2020.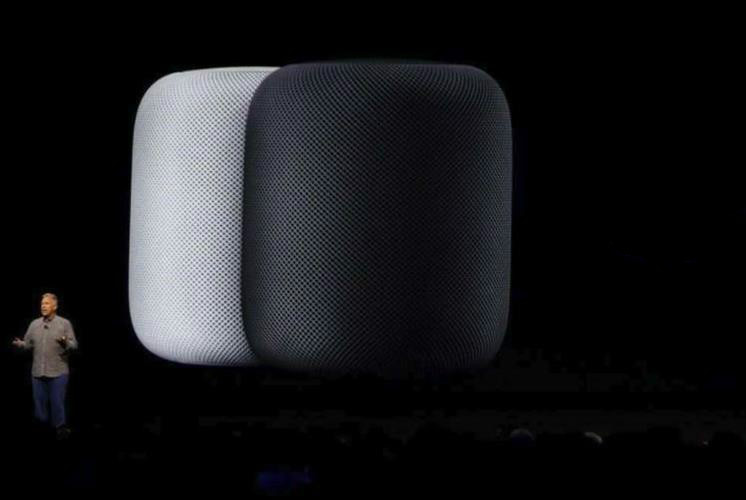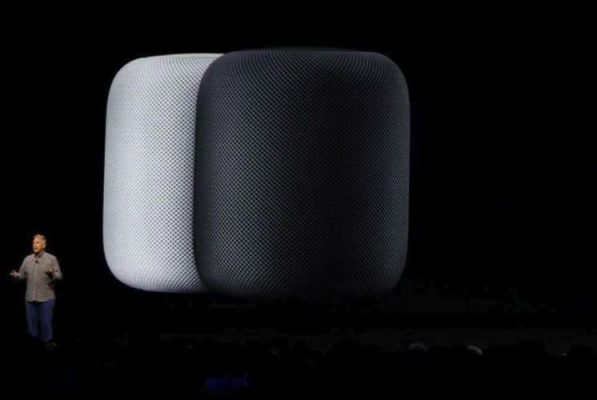 Apple first gave hints that it would be producing smart speakers to be called HomePods in 2017. However, it wasn't until February 2018 that it became available for sale. It came with 8 tweeters that are beamforming, and these ensured excellent sound quality. With HomePods, users of iPhones and iPads can connect and enjoy their music with louder and better sounds.
Homepods initially sold for $349, but because it didn't make many sales in the first few months of its launch, Apple figured out that the reason might not be unconnected with the high price. In response, the company reduced its price to $299.99, and you can check it on their website. But then, there were a couple of criticisms that greeted this smart speaker.
Users complain that it does not support third-party use and that even with the price reduction, it is still expensive compared to others. Another complaint was that the Silicone base often damages any wooden surface the speaker is placed on. So, given these complaints which Apple is not unaware of, it is likely that the second generation will fix some if not all.
However, to everyone's surprise, rumors have started flying around that HomePods 2 may come cheaper than its predecessor. If experts' predictions eventually fly, the new HomePods may have fewer speakers than the first one, and this will help Apple reduce its price. Of course, if the speakers are reduced, it means that the sound quality too will be reduced, but not significantly. Although this is unlike Apple, if the HomePods maintains a reasonable sound quality and can drop to less than a hundred dollars, it would be something worth looking out for.
The evidence that Apple is going to release Augmented Reality Smart Glasses, especially during the first six months of the year 2020 is beginning to pile up. Rather than being a standalone package like the Hololens 2 by Microsoft, this reality glasses that Apple plans to release will serve as an accessory to its iDevices, particularly the iPhones.
According to speculations, the anticipated smart glasses by Apple will come with a pre-built processor, display that is dedicated to it, and a Reality Operating System (ROS). Inputs are expected to come through touch panels, head gestures, and activation. Several applications including mapping and texting are going to be supported. Since this is not a Standalone package like Microsoft's Hololens 2, the price is not expected to be up to $3500 that Microsoft currently trades it's. Notwithstanding, the public can expect that Apple's smart glasses will not cost less than $1000.
Final Wrap
Beyond 2020, there are expectations that Apple will proceed to manufacture its own car instead of just helping some car-producing companies to produce some software. That will really be a great and welcomed idea once it becomes a reality. But this may still take some four to five years to happen.
That said, the five items we are looking forward to from Apple are indeed worth the wait. They are not just a cosmetic upgrade of previous Apple models, but a complete revamp or new introductions as it may apply. So, it is not a bad idea to save a little more and wait a little longer to get something that is not just the latest but the best from Apple.