Smartphones have proven to be a great blessing to this generation in so many ways. From seamless communication to easy web surfing and rich social interaction, it is just unimaginable that the 21st-century society like ours will exist without it. In fact, it's possible that you are viewing this page on your smart mobile device. That is how much we have all been ingrained into these mobile microcomputers.
What to Expect in 2020
As 2019 gradually winds off, players in the telecommunication industry are already preparing to unleash their plans for the coming year 2020. One of these plans is to replace the current 4G network with its promising, super-fast 5G successor. 3G was great and cool while it lasted, but 4G came, outshined it, and took data transfer to an incredibly higher level. With the 4G network, streaming live TV programs and watching high-quality YouTube videos without disruption has become easier.
However, on many occasions, you would notice that even with the 5 bars network signal on your 4G enabled phone, browsing the web, making video calls, or uploading large files can sometimes be annoyingly tardy, especially during rush hours. This is because of congestion. The elastic limit of 4G technology in terms of data transfer is gradually being exceeded, hence, the introduction of the Fifth Generation networking technology into the market.
This has spurred many smartphone manufacturers to come up with 5G-enabled phones. Some of these manufacturers include OnePlus, Xiaomi, Samsung, Vivo, and Oppo. Just this year alone, Xiaomi released two 5G smartphones (Mi 9 Pro 5G and Mi MIX 5G) and is planning to go into full-scale production in 2020. So, one of the special introductions into the smartphone ecosystem in 2020 would be 5G phones.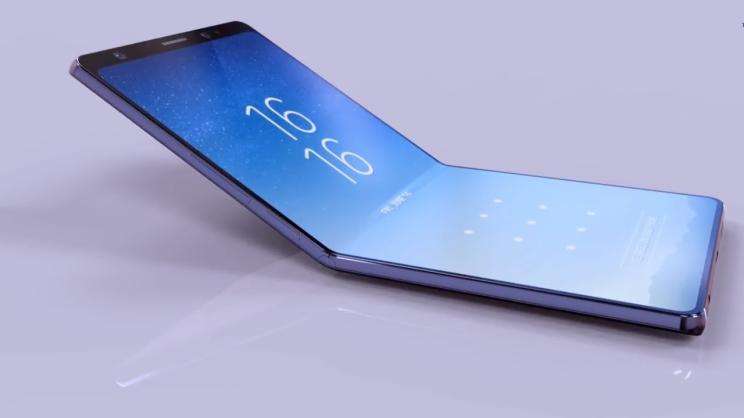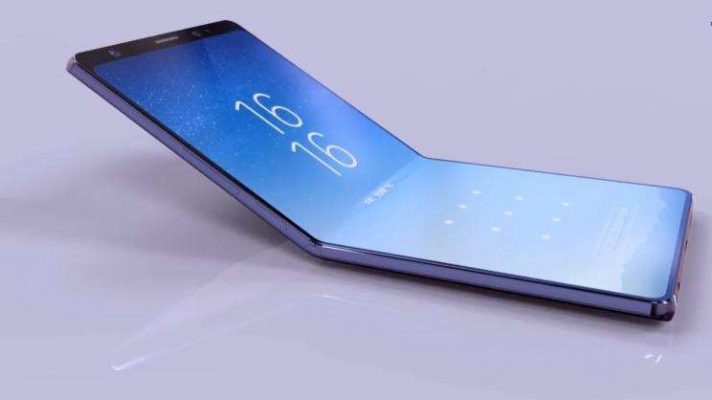 Not all countries or zones are set for this 5G technology, anyway. But the likes of China, the US, Australia, Norway, and Japan are all on their ways to explore this networking technology substantially in 2020. If you are in any of these regions, you should expect some amazing 5G smartphones that will upscale your data transfer experience in few months to come.
Top 10 New Mobile Phones to Look Forward To in 2020
The road to 2020 is only some two months away, but feelers from mobile phone manufacturers reveal that the best is certainly yet to be seen, especially with regards to sleek mobile devices. From Samsung to Apple, Xiaomi, Huawei, and OnePlus, everyone seems to have an enticing and beautiful package for the New Year. Just if you are not aware yet, we are going to let the cat out of the bag, and whet your appetite with what these manufacturing giants are up to in 2020.
If you are planning to keep up with trends as per smartphones in 2020, or your phone is due for a change and you are seeking to switch to the latest in town, this is an article you want to sit back, relax, take a sip, and digest. We would tell you everything that is available to know about hot and exciting mobile devices for grab in 2020. Let's begin.
iPhone X Foldable by Apple
Although there are no official statements from Apple regarding the release date of this foldable phone yet, there are strong indications that 2020 may be the year it would be unveiled. Already, both Huawei and Samsung have unfolded their foldable smartphone models at the MWC. So, Apple is not expected to delay any further in joining this league. Patented app images and real-to-life renders by fans give a kind of window into what we might expect from an Apple iPhone X foldable handset.
One of the most detailed concepts of how this iPhone X might look like is the one developed by Antonio De Rosa. This graphics designer imagined an iPhone X that can be folded from the back, and in which the display measurement when folded would be 6.6 inches and 8.3 inches when it is fully unfolded. In essence, this phone will be two adjacent iPhones with a super display resolution, 514 pixels for each inch.
If and when this rumor comes into reality in 2020, we can expect this phone to sell between $2500 and $3000. A similar release by Huawei goes for over 16000 Yuans ($2300). So, knowing Apple as one of the grandmasters of premium smartphones, this projected price is not likely to have been overstated.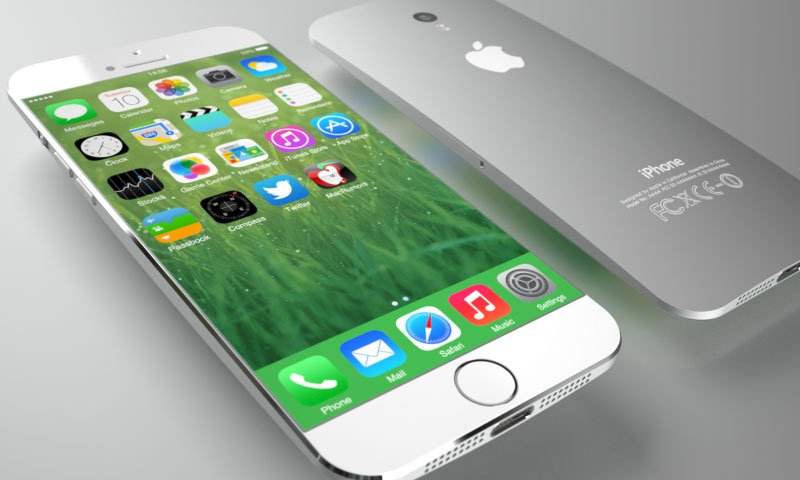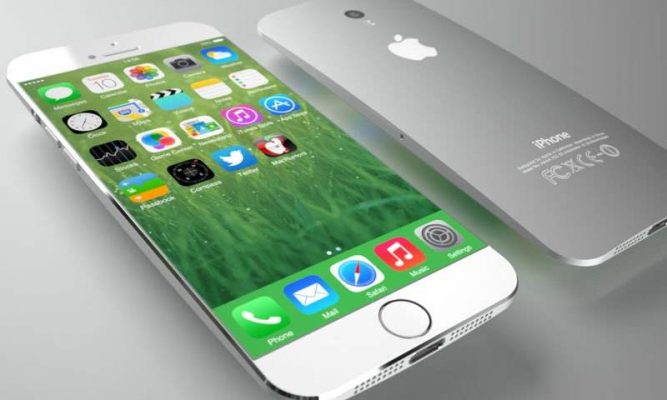 Nokia 8.2 by HMB Global
If the hints dropped by Nokia at its 2019 IFA Press Conference is anything to go by, then, by early 2020, smartphone enthusiasts can expect a premium 5G handset from Nokia. Rumor has it that this 5G Android device from Nokia is to be christened Nokia 8.2. The processor on which it is expected to run is the Qualcomm Snapdragon 735 chipset, which is still underway. But by the last days of 2019, this platform should have been ready.
Nokia 8.2 will be the first 5G phone that the handlers of Nokia will release to the market. And from available information online, this amazing handset is set to carry a whopping 8G RAM for its 256GB model, and a 64MP rear and front camera. This is more than the capacity of most desktops and laptop computers. Similarly, feelers have hinted that this smartphone will come in three variants viz: 256GB (8G RAM), 128GB (6G RAM), and 64GB (4G RAM) just like its predecessor, Nokia 8.1
Of course, the price of this smartphone will depend on the model you have in mind. It is expected that the 256GB will cost the highest.  Going by previous prices of Nokia smartphones and the amazing specs of this model, it's possible it won't sell less than $1000.
Xiaomi Mi 10
Already, this Chinese mobile phone producer is doing exploits by releasing two 5G smartphones this 2019. 2020 seems to hold a bright horizon, as the Chinese giant is set to release Xiaomi Mi 10 on or before MWC 2020. If the projection sees the light of day, buyers will have to part with at least $650 to own this mobile device. Already, there are indications that the smartphone will support the 5G network.
The processor upon which Xiaomi Mi 10 is likely to operate is the Qualcomm Snapdragon 865 Chipset and with MIUI 10. Camera-wise, this smartphone has been rumored to surface with a whopping 64MP Samsung Camera, which will no doubt revolutionize the phone market. It will likely ditch the notch and settle for the punch-hole route as opposed to the Pop-Up camera.
With a proposed 6.2 inches display, this upcoming Xiaomi Mi 10 will probably run on the improved battery life of 5000mAh. This is upscale of its predecessor which was only 3300mAh strong. It is a phone that is really worth the wait.
Samsung Galaxy S11
After Galaxy Note 10 has made its way to the market, the speculation that the next in line is S11 can hardly be disputed. However, it seems the rumored S11 will come with some improvements and massive features compared to its predecessor. But it is also likely to retain some of its predecessors' features such as different color options, speedy 45W charging, and a sensor for heart rate. It is not clear yet whether it would have the 3.5mm Headphone Jack, though.
For UK consumers, the processor is going to be the recent Exynos Chipset, while for other regions, it will be Snapdragon 865 Chipset. Wondering what the camera quality will be? Well, rumor has it that the Samsung Galaxy S11 will most probably be garnished with a 64MP back camera, while the front one will most probably be smaller. Another thing you can expect from Samsung concerning this upcoming smartphone is that it would come in at least three models – SM-G988, SM-G981, and SM-G986, all 5G-enabled.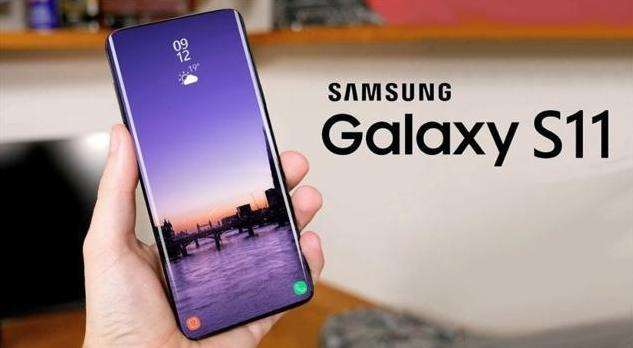 OnePlus 8
OnePlus 8 is going to look more like a Samsung smartphone if the indications around are anything to go by. Some of its features are similar to its predecessor-OnePlus 7. But potentials buyers must, however, be prepared to part with more than a thousand US dollars to get this smartphone when it is finally out. With its 6.65 inches display, one unique feature that sets it apart is the 3D Time-of-Flight that is depth-sensing.
It is set to operate on the Qualcomm Snapdragon 855 Plus Chipset that is particularly suitable for gaming. There is also the Google Pay app nicknamed OnePlus Pay that will come pre-built with this upcoming smartphone. The function of this app is to allow users to make payments without releasing their contact details. Notwithstanding, it appears that this feature may only be present in India, as that is the only place where it has been demonstrated.
Huawei P40 
Huawei is certainly not going to let the year 2020 slip by without rolling out flagship smartphones. We are already getting indications that P40 & P40 Pro may be the great handset to be expected from this Chinese smartphone manufacturing giant. And going by precedence, in which Huawei always releases its new phone model after an MWC, it may be safe to conclude that the unveiling time for this new phone from Huawei would be around March 2020.
Renowned for its excellent photography, the anticipated P40 and P40 Pro are not going to disappoint in this regard. You can expect a camera spec that would outclass that of Nokia 9's Penta-lens. The processor that this upcoming phone will operate is going to be Silicon Kirin 990 Chipset, which has been attested to work perfectly with Huawei Mate 30. Both the P40 and its Pro should not exceed $1000 when they are finally in the market.
Foldable RAZR by Motorola
There was a time when RAZR smartphone was the talk of the town. In fact, reports have it that within four years, this model raked in a whopping 130 million sales. So, if foldable phones eventually become an idea that many people cherish, there is no reason not to believe that this anticipated foldable RAZR by Motorola will not rule the world again.
Reports and rumors have linked this RAZR as taking some cues from the likes of Mate X by Huawei and Galaxy Fold by Samsung. While the normal aesthetics of the RAZR phone may be maintained, this new release may have a Wider Frame cum big and tall screen (inside) while the outside will have a Smaller Screen. Rumor has it that this phone will sell for $1500, and may operate on an inferior Snapdragon, compared to its predecessor.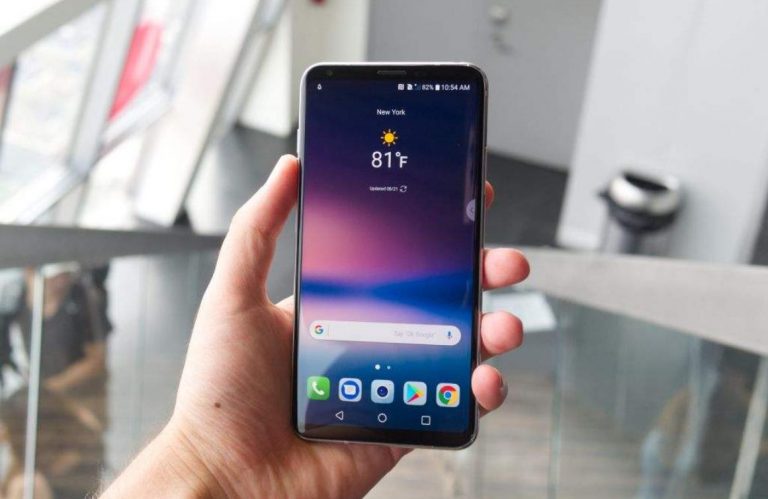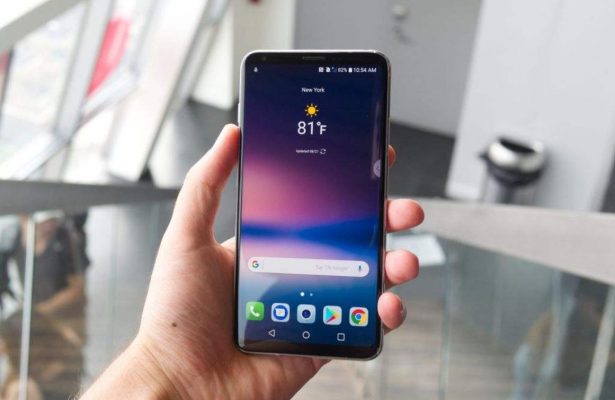 LG G9 ThinQ
Granted, LG has managed to keep a lot of information about this flagship smartphone away from the public, but it is clear that the phone maker has trademarked G9 and G10. This takes away the speculation of whether LG is releasing a new phone in 2020 or not. Expectant buyers should prepare to pay $819 for these dual-lens camera phones. This price is still Decent enough when you compare it with its contemporaries. But then, LG G9 ThinQ is not likely to be a 5G phone, and may not also come with the 3.5mm Headphone Jack, especially since Samsung's new release too will not be having it.
Microsoft Andromeda Foldable Smartphone
Microsoft will also be joining the league of foldable smartphone producers next year, considering its planned Andromeda smartphone which has been rumored to be foldable. This is something every Microsoft lover is patiently waiting to see. Available reports point to Andromeda being buttonless and clamshell-designed. In appearance, it may take the look of the Microsoft Surface Laptop.
When it is fully unfolded, this anticipated Microsoft smartphone will perform more like a tablet. But when folded, it will assume the role of a phone. Expectedly, Microsoft Andromeda will run on Windows OS, although with plenty of useful apps. The price is not expected to exceed $1000, as several sources project less.
Xiaomi Mi MiX Flex
This is going to be another foldable Android phone by the Chinese smartphone manufacturing giant. We are getting information that the phone will possess a One-3rd Camera Outback which has been designed for a nicely hidden earpiece and Pop-Up Selfie Camera. This is going to come at a premium price, although the specific amount is still not known yet.
For its specs, expect a 6.2 Inches Display, Snapdragon 855 Chipset, and a battery capacity of 4200mAh, assuming that Xiaomi does not make a last-minute swipe on its earlier plan.
Final Verdict
2019 has really been a great year for the release of excellent smartphones, and 2020 is not promising anything less. If you are keen on changing to a more interesting, fully-loaded smartphone next year, any of these 10 will make a good choice. With the majority of the smartphone producers eyeing foldable mobile devices and 5G network next year, you may want to consider an option in this line, especially if you are in a 5G-enabled zone. Happy 2020 in advance and have a smartphone-fulfilled year!