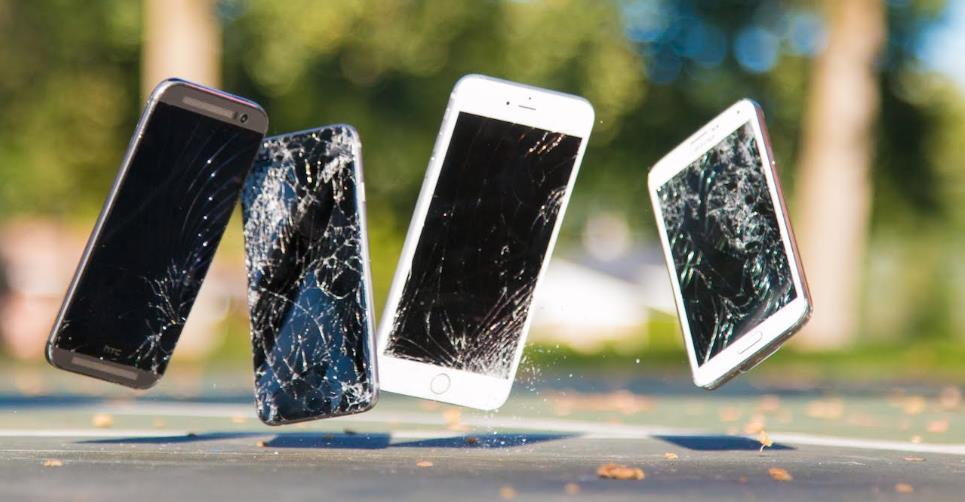 Glass is now the go-to material for high-end phones like the iPhone X and the latest Samsung Galaxy S10. Glass screens and rear panels look beautiful and add more than a touch of class to your phone, but glass well, breaks. And when it breaks, it shatters. We all know the flinch when your shiny new phone slips out of your grasp and clatters to the ground.
With more and more features under the hood, gone are the days when you could get a broken screen replaced for a reasonable price. These days, it could cost you more to replace a broken screen than just buying a new phone altogether.
To avoid the heartache and unnecessary expense, let's look at how you can keep your phone safely in your hands.
Enable one-handed mode (Samsung)/reachability mode (iPhone)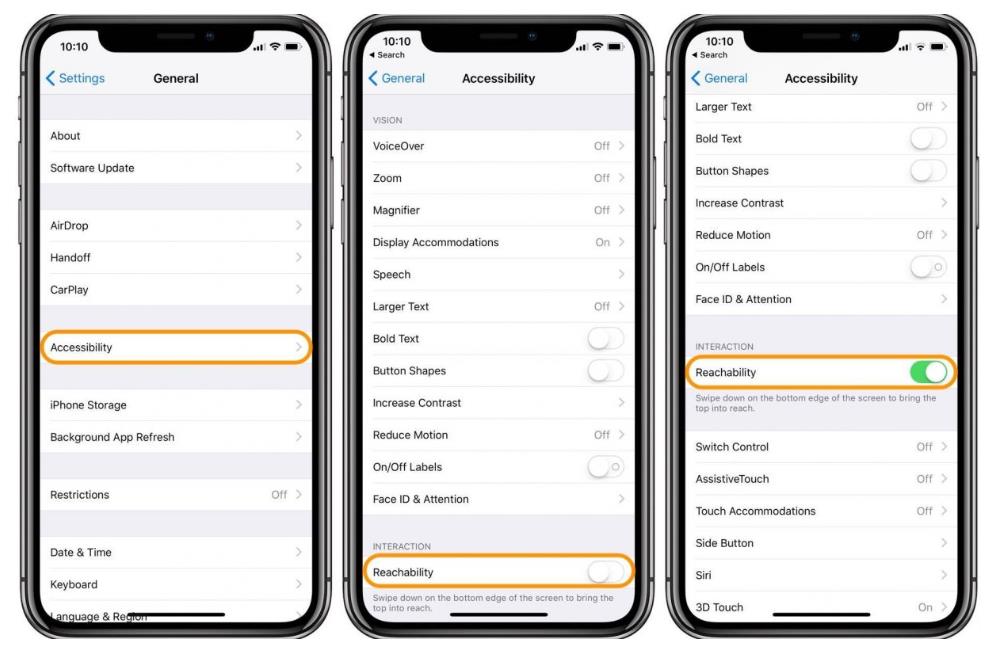 One of the major problems with big phones is the difficulty in reaching the top of the phone when you need to expand the notification bar or swipe a notification away. You stretch your thumb to the top of the screen, it doesn't quite make it, and the phone slips out from the base of your palm.
Apple has thoughtfully included a Reachability feature in iOS that slides the screen down halfway so all your apps are within reach of your thumb. If you are on the iPhone 8 or earlier, you can activate this function by lightly tapping (don't press the button) on the Home button twice. This function is not enabled by default on the iPhone X but you can enable it by going to General > Accessibility > Reachability. Toggle it on and swipe downwards in the gesture area at the bottom of the iPhone X screen to move your apps to the lower half of the screen.
While Android doesn't have an equivalent feature built-in, Samsung has a one-handed mode that shrinks the screen to either the bottom right or left corner. You can enable one-handed mode by going to Settings > Advanced features > One-handed mode. Toggle it on and you can choose whether to activate this feature via a gesture (swiping up diagonally from either bottom corner of the screen) or by tapping the home screen 3 times.
Phone ring holder and car phone holder
If you multitask a lot and often find your hands full, with no way to securely hold on to your phone while also balancing that coffee cup, a phone ring holder may be what you're looking for. The ring holder attaches securely to the rear panel of your phone so you can thread your finger through it while typing. If you need both hands free, simply let go of your phone and let it dangle from your finger. The advantage of the ring holder too is that it doubles up as a stand for reading or watching movies, and allows your thumb to reach further over the screen.
If you spend a lot of time in your car, a good car phone holder is one of those inexpensive but worthwhile investments that will save you a thousand minor inconveniences you didn't even know existed. If you've ever tried to prop your phone up against your dashboard or awkwardly squeeze it in the cup holder, only to have it fall sideways or on the floor, while looking out for the next turn, you know what we're talking about. A good, grippy phone holder that's easy to use doesn't cost much and will make your commute that much safer and smoother.
Running belt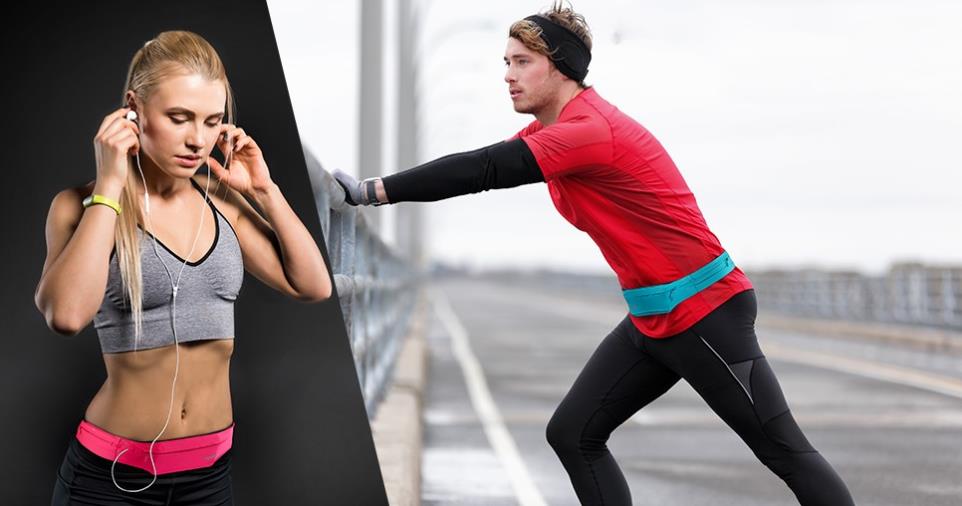 I hate running. Running is painful, difficult, and I have never gotten the fabled runner's high. Not once. And yet I run, hoping I will eventually find out why so many people do it for fun. The only thing that makes every run tolerable is the podcasts that I save exclusively for my runs as a reward. If you're like me, you probably load your music and podcasts on your phone and run with it. I used to hold on to the phone on short runs, but I quickly found that it took all my energy to maintain a decent running posture. Even without factoring in the sweaty palms, I simply didn't have the excess energy to worry about keeping my fingers wrapped around my phone. And when you're bouncing up and down on the pavement in a fatigued state, there is huge potential for mishaps.
For those in the same boat, or if you have an active lifestyle that has you exercising often, you may want to consider using a running belt that can hold your phone (plus keys and cash) and keep your hands free while you live your best life.
Keep those cables tidy (use a wireless charger!)
Do you know those magnetic Macbook chargers? I've always wondered why they don't have anything similar to phones. A charging cable that detaches easily from the phone when you tug on it so your phone doesn't go flying while you crash ungracefully to the ground with it. If you're in the majority and still charging your phone via cables, you want to make sure you charge it in a safe spot and keep those cables tucked away. Although, that still won't save you the frustration of finding out you've picked the wrong cable when your battery is in the red.
If your phone supports wireless charging, however, you might want to give it a go. I know what you're thinking. Wireless charging is one of those things that everyone thought would catch on, but for some reason hasn't. Samsung has made wireless charging an option since the Galaxy S6 but it seems people just love their wires. The biggest problem with wireless charging is the charging speed. If you are in the market for one, you want a wireless charger that is capable of fast charging so you can quickly bring your phone back to life.
Use a good phone case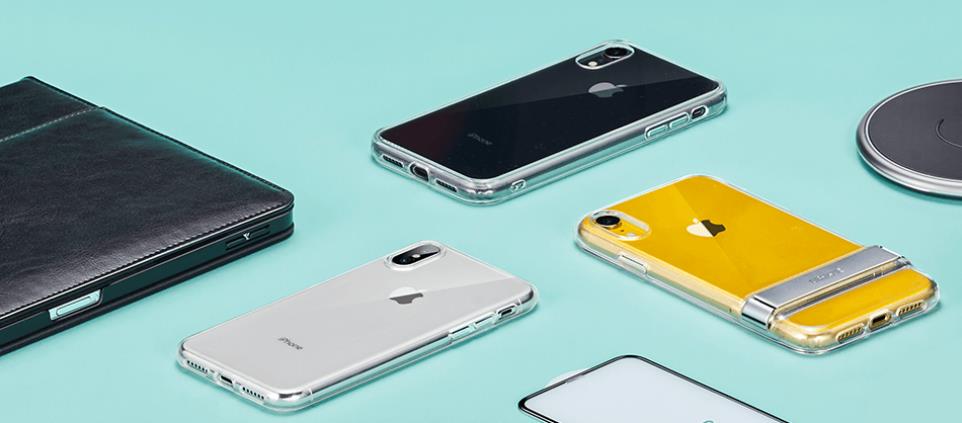 Even if you are a careful person who takes extremely good care of your phone, accidents happen. Someone bumps into you while you're texting, or you miss your pocket while putting your phone away. One bad fall is enough to ruin your phone and burn a hole right through your pocket. Unless you're feeling particularly well-off, using your phone naked is not for the faint of heart. A sturdy, reliable phone case doesn't have to cost much and will save you money down the road. It doesn't hurt that you can choose a case (or multiple cases if you so wish) that best showcases your personal style.
Use a screen protector
If you are not convinced by the need for a phone case, the least you can do is invest in a durable, scratch-proof and shatter-proof screen protector. They are inexpensive and will pay for themselves in case of any mishap. If you need the extra nudge, you can also choose a privacy screen protector to keep prying eyes out of your business while protecting your phone from physical damage.