Enjoying your 10.2 inches iPad 8 for a long time means you are not just willing to handle it with care but also to protect its significant but delicate part, which is the screen. While engaged in your daily assignments with this device, you cannot completely rule out accidental drops and other mechanical contacts that can leave the screen shattered.
So, far from being a luxury, an excellent screen protector is a rule and not an exception for an enriching experience with your iPad 8th generation.
But how do you choose the best screen protector for your device, given the numerous options available both offline and on online stores? This puzzle is what we seek to unravel with our tips and recommendations that we present in this write-up. Follow along.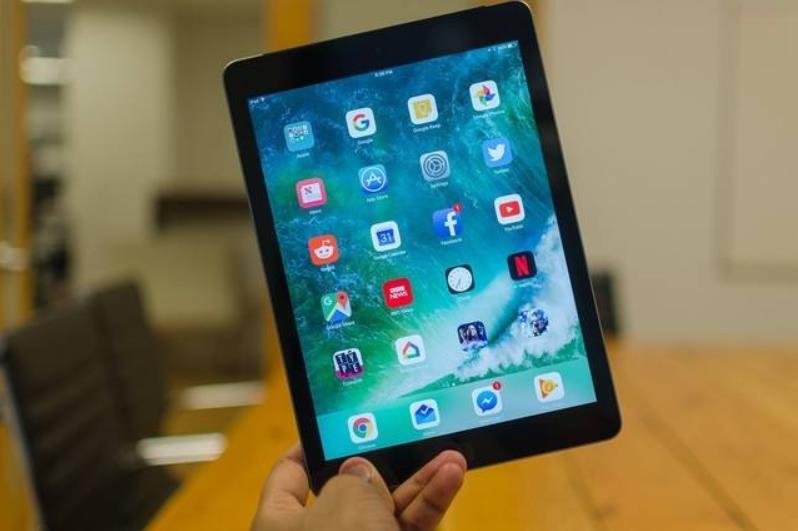 Necessary Considerations Before Buying an iPad 8 Screen Protector
1. Appropriateness
No matter how fantastic the build and material makeup of a screen protector is, if it does not fully cover your device or if it masks some ports and outlets, it will defeat its purpose. As such, an iPad 8 screen protector you will be buying must be 10.2 inches and must have excellent cutouts.
2. Material Makeup
The quality of the material of any screen protector determines its longevity and effectiveness. Inferior materials mean that you will not get the desired protection for your iPad 8. Materials for screen protectors can either be Tempered Glass or Plastic (light and hard).
Plastic screen protectors that are thin lose their adhesive capacity once a few air bubbles make their way in through any outlet at the edges. Tempered Glass, though strong can easily come up with cracks at a major accident, and can be technical to replace. The strongest of the three is the hard plastic screen protector, although you may not be able to repair it on your own if you have to replace it.
3. Durability
Of course, no screen protector lasts forever. However, you should choose one with a considerable lifespan. Removing and installing an iPad screen protector frequently come with risks. So, that leads you to decide which material you would want and the vendor. Hard plastics last longer than both tempered glass and thin plastics, but it has its challenges, too. When you buy from trusted sellers like ESR, these things are considered in developing iPad screen protectors by them.
4. Price
Whatever screen protector you will be getting must be one you can afford. That's because after expending $300 or more to get the device, you don't want to spend much on an accessory again. Nevertheless, do not allow your frugality to make you settle for an unfit product. Most ESR products are competitive in terms of price without sacrificing quality in achieving this.
5. Customer Reviews
The experiences of others are crucial in making any purchase, screen protectors inclusive. Just before you hit the "Buy Now" button, get to read what other buyers of that iPad 8 screen protector have been saying concerning it. The information you will get will either affirm your decision or cause you to have a rethink.
Best Screen Protectors for iPad 8 in 2020
Installs Effortlessly
Fits Appropriately
Highly Responsive
Protects From Scratches
High-Definition Protection
If a tempered-glass screen is what suits your lifestyle, here is an excellent choice for you. You don't need any technical assistance for its installation as it comes with an alignment frame and a complete installation kit to ensure effortless and bubble-free installation. The cutouts and design put your iPad 8 into consideration, thereby guaranteeing perfect compatibility.

As per its material strength, this screen protector can guide against hard objects such as keys, cables, abrasives, etc., to save your iPad from needless damages. While ensuring this, it doesn't interfere with the responsiveness of your iPad's screen. Instead, it supplies superlative protection to its camera and screen.
Installation Guide Included
Supports Face ID and Apple Pencil
Paper-Feel
Resistant to Glares and Fingerprints
For a pencil-to-paper-like experience, this screen protector ranks next to no other. The 0.13mm thick product is not just fingerprints resistant but also possesses excellently-cut ports that leave out the various outlets of your iPad 8.

In a single purchase, you get two packs for less than $25, and you can install it yourself without paying any "professional." The protector is thin enough to support facial features like Face ID, and it's also sturdy enough to wade off scratches.
Exclusive Compatibility
Automatic Waking and Sleeping
Hassle-Free Installation
Highly Ventilated and Light
Different Styles
You can get all the protection your iPad 8 needs once and for all by purchasing this bundle. Apart from the excellent screen protector in the package, there is also a polycarbonate shell with powerful magnets that wake and sleep your device whenever you open and close the cover respectively.

The screen protector is just like using a pencil on a paper, as it responds seamlessly. Installation is easy, and there are guides on how to achieve this without any bubbles in the package.
Final Wrap
It is not enough to just get an iPad 8 screen protector; you have to make sure you get the right one. If you follow our tips in this article, you are sure to make the best choice for your new Apple tablet. Any of the three suggested products above is a good purchase, and you can depend on it to do the job.