Finally, the long-anticipated iPhone 12 Pro is here with its impressive 5G technology and other fantastic features. Although we must admit that Apple did more on protection this time with the oleophobic coating and scratch-resistant cover, we believe you understand that there is more to keeping your flagship device secure than these.
Considering that you're spending an amount close to a thousand dollars to buy this iPhone, you wouldn't want to leave its delicate parts such as the camera lens and screen unprotected. Because of this, we have eight dependable case covers from ESR that combine quality with aesthetic. Have a look.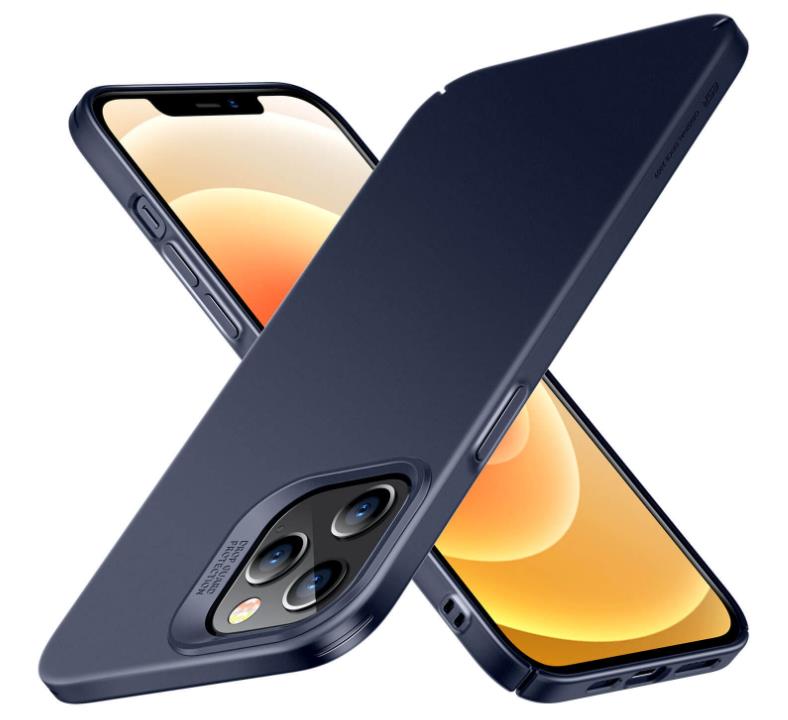 If you always stay or work around water, this is the case you should buy. Apart from its lightness (1mm thick), it presents a raised bezel around the camera and screen, thereby shielding it from harm. The material is water-proof, and its matte finish, great feel, and absolute compatibility with the iPhone 12 Pro are things you cannot but admire in its features.
Outstanding Pros
Excellent Finish & Compatibility
Protects Camera + Screen
Accurate Cutouts
Different Color Styles
Not Bulky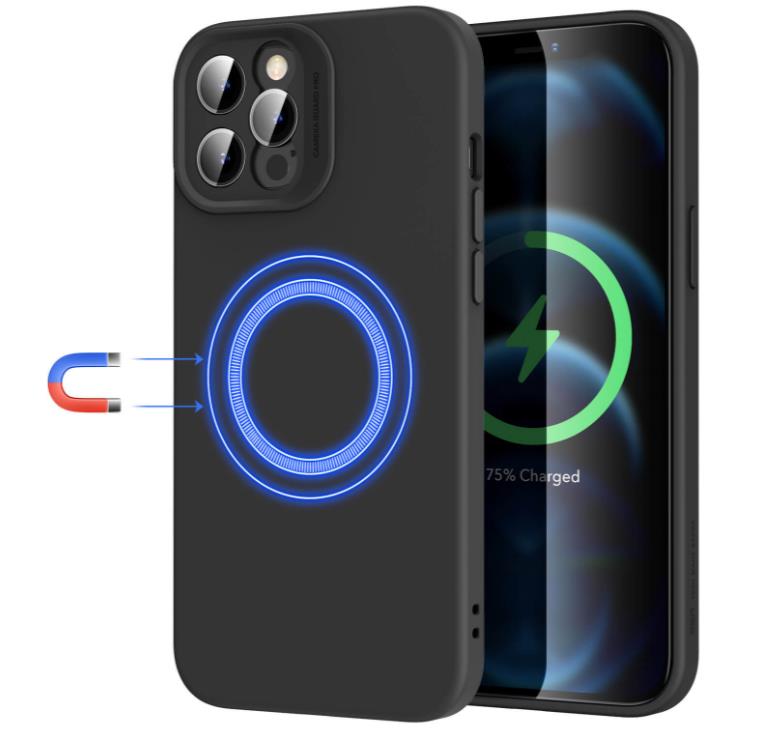 There is a magnetic ring just about the middle area at the back of this case that makes wireless charging effortless. This magnetic feature is something absent in most other iPhone 12 Pro cases out there. Also, when you look closely at the inner part, you will find a soft lining there. Its function is to confer a higher level of protection against scratches to your iPhone 12 Pro. And as no one wants an extra burden in buying a case cover, ESR made this one very light without affecting the quality. The texture is appealing, and its matte finish makes it very comfortable to hold.
Outstanding Pros
Charges Wirelessly Using Magnets
Double-Layered Protection
Smooth Finishing
Extremely Light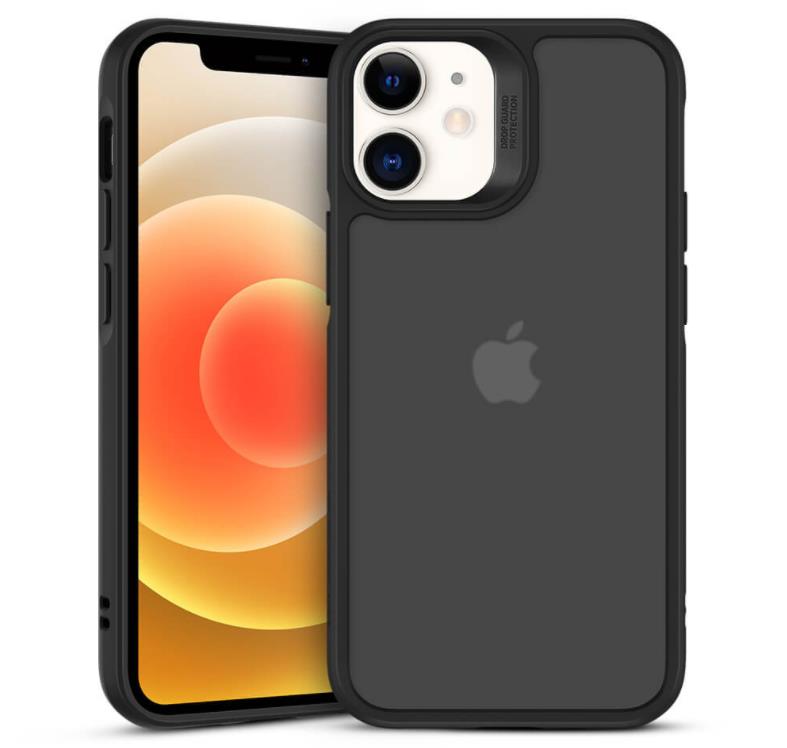 The iPhone 12 Pro is too beautiful to be concealed. As such, this case, while offering the rugged protection your iPhone needs, showcases its beauty to everyone to see. It's four corners are air-guarded to absorb shock if your device mistakenly falls.
Outstanding Pros
Air-Guarded Edges
Tempered-Glass
Transparent Look
Accurate Fitness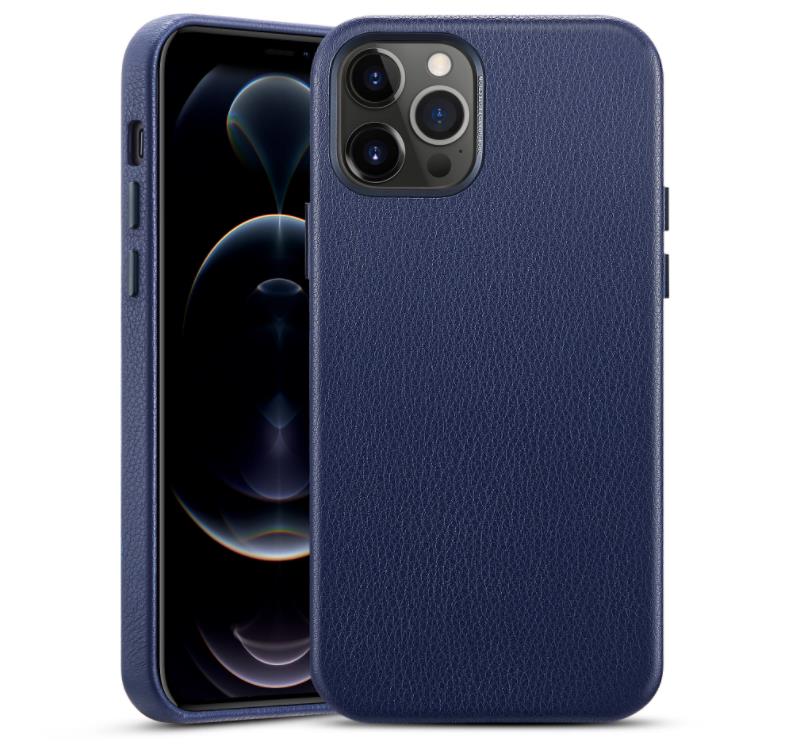 Do you love leather phone cases and would want one for your iPhone 12 Pro? This ESR Premium leather case is top-notch. There are numerous color options of this case for you to choose from, and its unique pattern adds a special feel to the hand and beauty.
Besides the primary function of protection that this case offers, you can also use it for a while before thinking of a replacement. And thankfully enough, its weight and thickness are negligible. The raised bezels also safeguard your iPhone 12 Pro's screen and camera lenses.
Outstanding Pros
Genuine Premium Leather
Scratch-Resistant
Very Light and Thin
Natural Patterns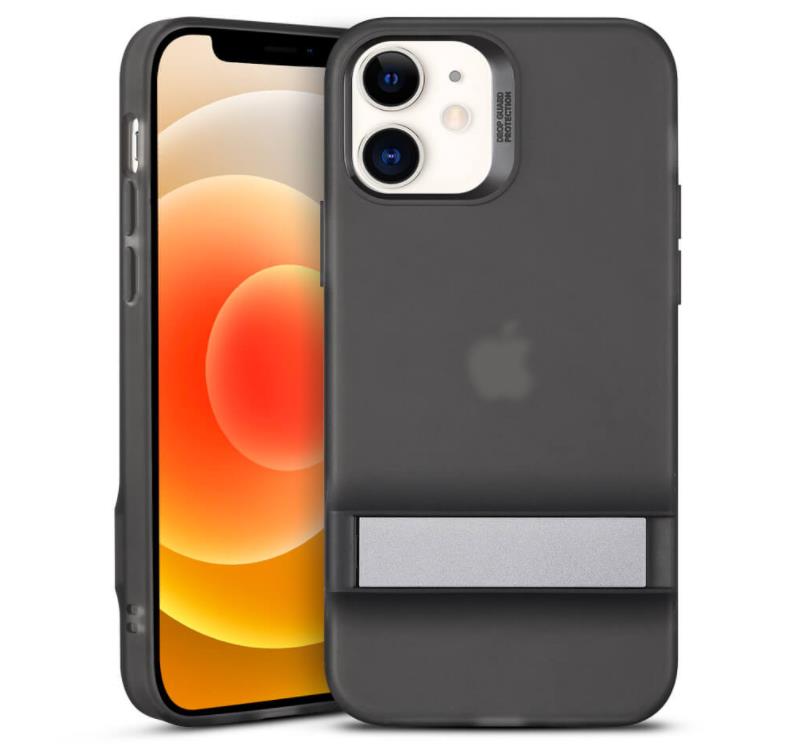 For an extra level of comfort while using your iPhone 12 Pro, this case comes with a two-way stand that allows for your phone's horizontal and vertical settings. That means that video-chatting and watching movies have now become more comfortable.
Also, you get all the protection for your screen, camera, and phone body that an excellent case should offer from this Metal Kickstand Case. Several lab tests carried out on it shows that it retains more than 80% of its hinge strength even after more than three thousand uses. So, you are spending your money on a durable package.
Outstanding Pros
Detailed Protection
Long-lasting and Stable
Two-Way Kickstand
Precise & Compatible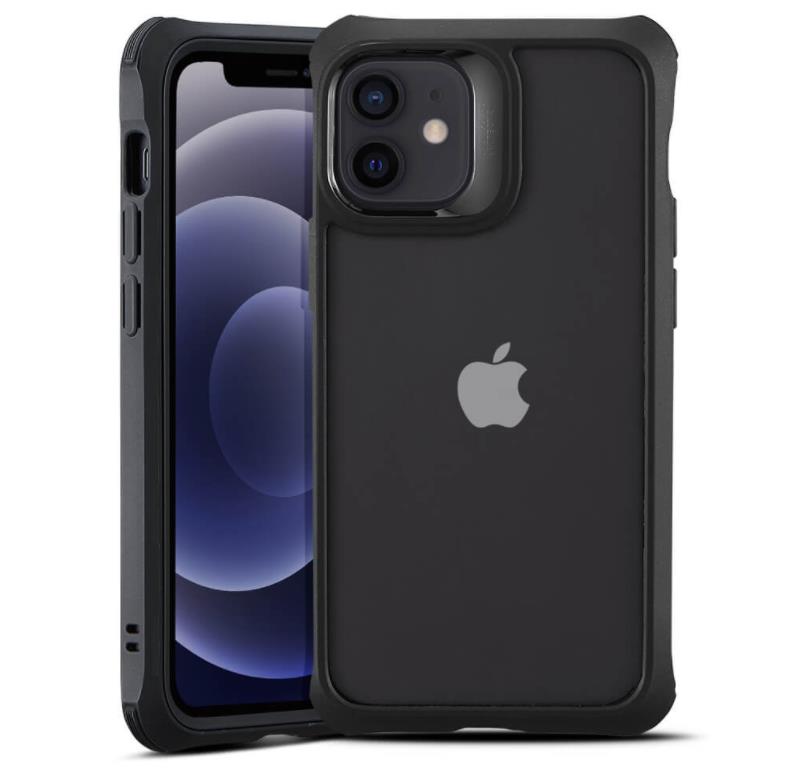 Heavy-duty workers using iPhone 12 Pro will find this case pretty practical and fitting. As lifestyle requires that you be outside most time and use your phones under harsh conditions, you would find this case very useful. Its flexible bumper, tempered-glass screen protector, and sturdy backplate supply every protection your iPhone 12 Pro needs. Much more, you can charge your iPhone wirelessly with this case. It's corners absorb shock because they are air-guarded, and the screen protector is super responsive.
Outstanding Pros
Charges Wirelessly
Protects Wholistically
Heavy-Duty Suitable
Responsive Screen Protector
Absorbs Shock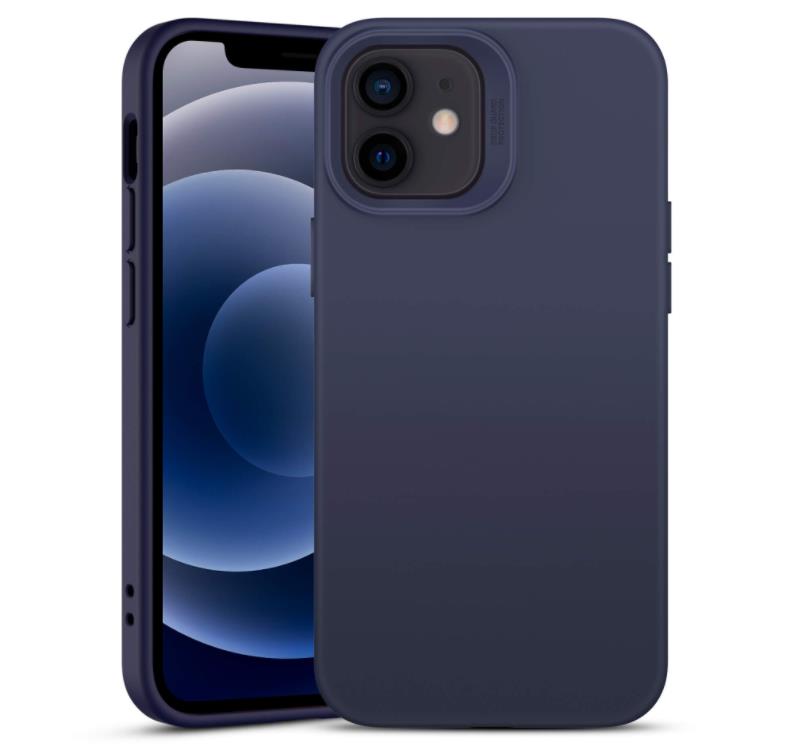 Silicone cases are famous for their unique softness and ease of handling. Get this perfectly fitting silicone case for your new iPhone 12 Pro and carry it around with the ease of mind. Cutouts are precise, and it perfectly aligns with your flagship device.
As expected, the inner part has a soft lining that guides against scratches. As such, if you are a lover of silky-smooth phone covers, here is an option you should check out.
Outstanding Pros
Exceptionally Smooth
Complete Protection
Accurate Fitting
Non-Bulky & Safe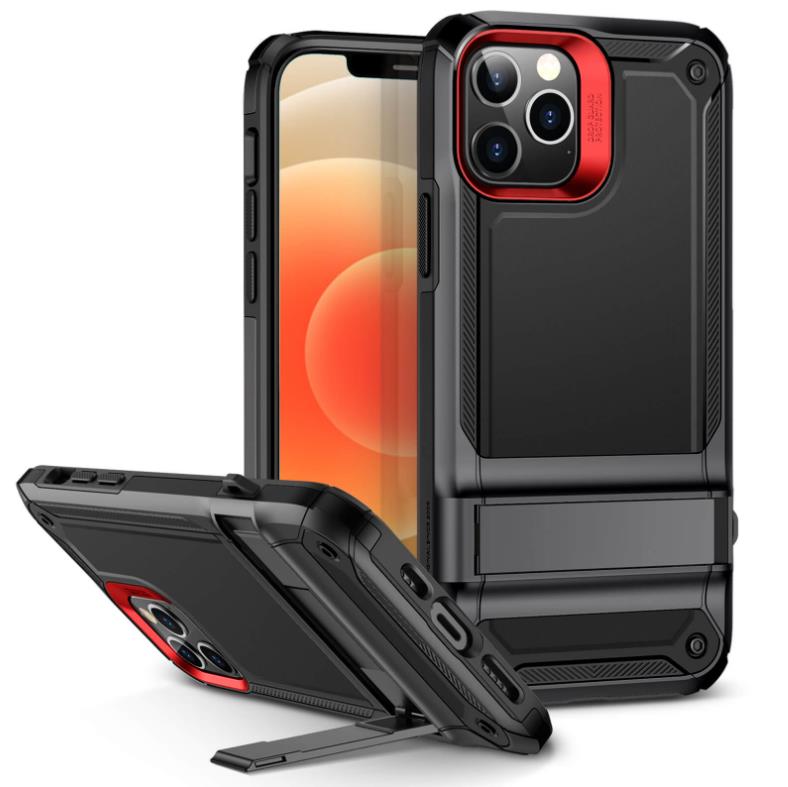 Sometimes, you just want your iPhone 12 Pro to be almost unbeatable and extremely tough against impact damages. This case gives you that and many more. It's protection against drops, shock, and impacts are military-grade because of its sturdy polycarbonate frame.
Additionally, this phone cover carries a metallic kickstand patented by ESR for more comfortable video calls and movie-watching. Whether it's your phone's lens, screen, or body, the raised bezel protects them all from making contact with flat surfaces.
Outstanding Pros
Protection is Military-Grade
Metallic Kickstand
Accurate Cutouts
Different Color Styles
The TakeAway
Interestingly, none of these iPhone 12 Pro covers by ESR cross the $30 price mark. And each of them protects and adds some levels of beauty to your new iPhone. Your choice among them will most likely depend on your lifestyle and how careful you are with electronic gadgets. If you fear that the phone may frequently fall from your hand or you are a site engineer, we advise the military-grade or leather case. They both are extra-strong against impact damages.