You should be more bothered right now than ever before and you will know why below but first, let me welcome you on board as it is not easy to join the bandwagon for this newly released iPhone series.
While you are excited about your iPhone 12 purchase (I was too and I'm still excited), don't you feel something is missing in the whole excitement?
How would you celebrate knowing fully well you have no back-up plan when your iPhone is in a messy situation?
Perhaps you need a guarantee that your iPhone 12 won't be trampled upon by scrapes, scratches, dings, falls bumps and all then this article should be a must-read for you.
Carefully crafted for you are 7 of the best iPhone 12 screen protectors that can guarantee the safety of your iPhone.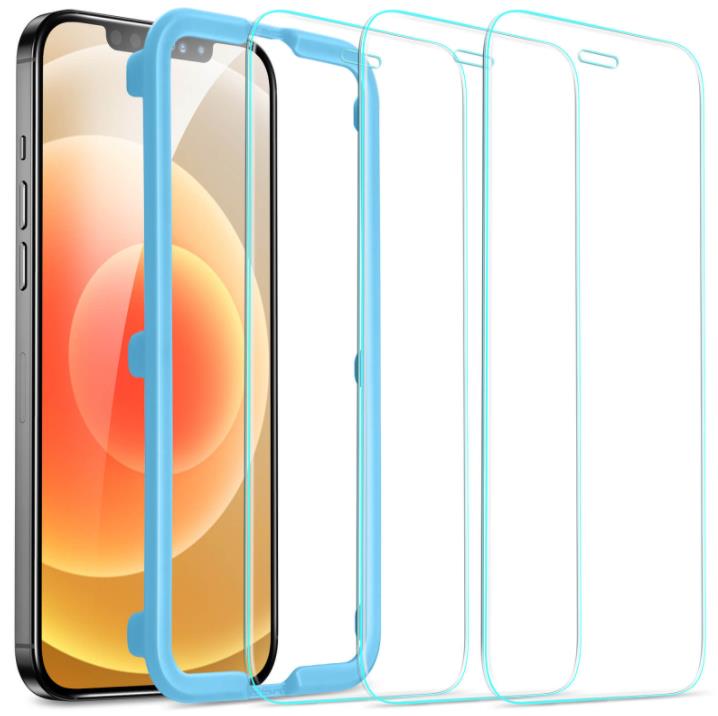 Key features
Face ID compatibility
Multi-strength
Simple installation
Except you want to perform some magic, this tempered-glass full-coverage protector is only compatible with iPhone 12 along with iPhone 12 Pro and no other model will fit in.
One superb feature that has been accurately designed is the precise cut-out made on this screen protector to ensure a hassle-free unlocking of your iPhone 12 with face ID.
You need not worry about the capability of this tempered screen as the triple strength feature of this full-coverage screen protector shows off strength in withstanding about 5kg of pressure.
Accompanying this tempered screen is the cleaning kit and installation frame to allow for an easy installation.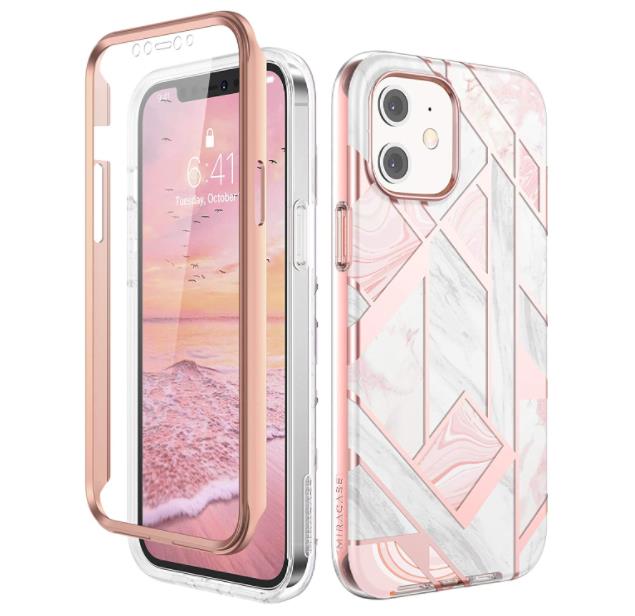 Key features
Shock-absorption bumper
Full body protection
Scratch-resistant
In terms of compatibility, the Miracase is compatible with the iPhone 12 and iPhone 12 Pro cases which comes with a built-in screen protector (6.1-inch 2020).
The full-body protection feature of the Miracase speaks volumes of how protective the front cover is, with its built-in screen protector.
The built-in screen protector helps to prevent scratches and it is also sensitive to touch.
It is interesting to note that this chic case comes with a shock-absorbing bumper cover case to help prevent the effect that results from falls, drops and bumps.
The Miracase has elevated brink and camera edges that allow for camera and screen protection. So, you do not have to worry when you place your phone on any surface.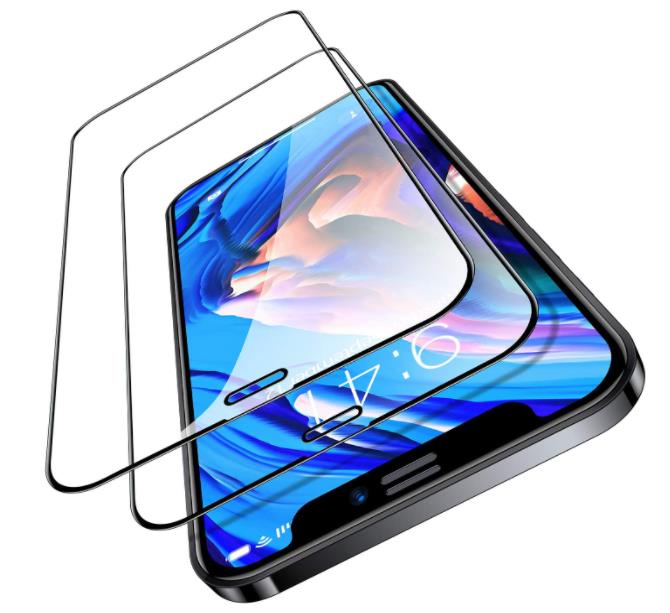 Key features
Sturdy tempered glass
Crystal-clear screen
Bubble-free installation
The TORRAS diamond screen protector is compatible with only the iPhone 12 and iPhone 12 Pro (6.1-inch).
The sturdy nature of this tempered glass delivers top-notch protection to your iPhone screen making it difficult for your device screen to get broken, shattered or chipped off at the edges.
In addition to rendering maximum protection to your iPhone, it also gives you a crystal-clear display on your screen leaving you with an impressive visual experience.
Also, it stays glued to your device screen almost making it appear like there's nothing on it. Plus, it leaves no fingerprint on your screen.
Installation is easy-peasy as the TORRAS diamond tempered glass does not permit bubble formation during installation.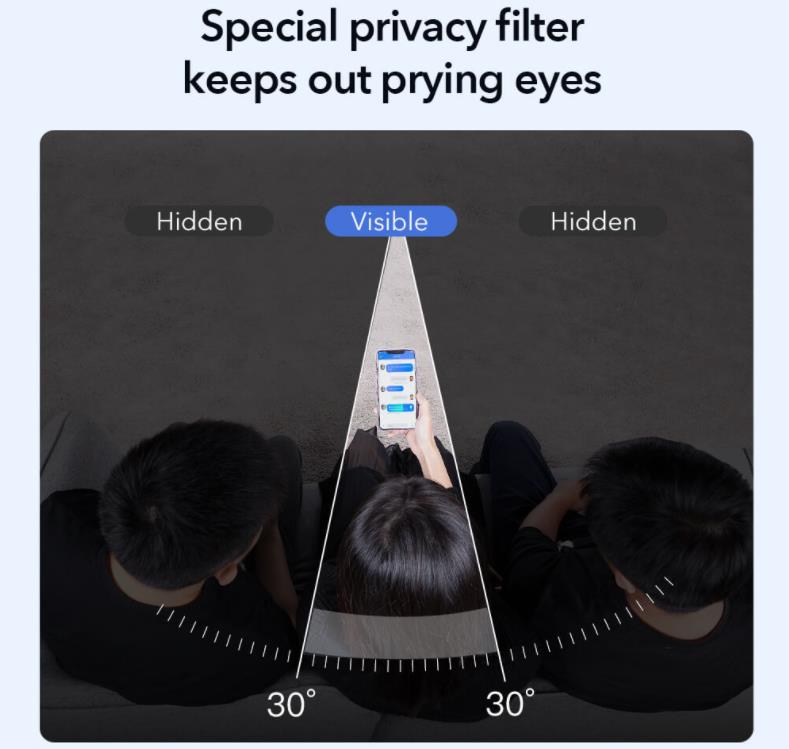 Key features
Privacy protection
Sturdy protection
Case-compatible
Hassle-free installation
I just can't stand someone prying into my screen as I stream videos or chat with my buddies and perhaps you don't like that too. so, this tempered glass is a cut for me.
Specifically designed to curtail prying eyes and nosy neighbors is the privacy filter. Although this feature will darken your screen but no cause to worry about that as you can always choose to modify the brightness of your device.
The toughness of this screen protector is sufficient to withstand about 5kg of pressure.
Even after installation, there is just enough space at the edges to allow for case compatibility. So, feel free to use any suitable case of choice.
There is no hassle with installation as this tempered glass screen protector comes with cleaning kits and installation frames which helps simplify the whole process.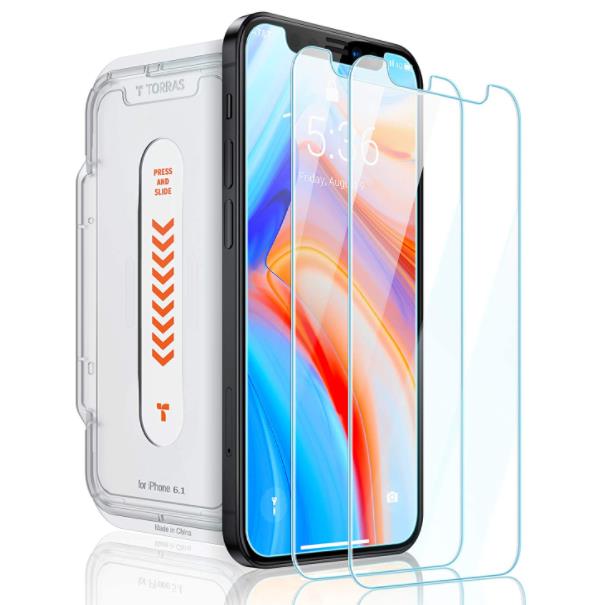 Key features
Face ID compatibility
Crystal-clear tempered glass
Shatterproof
Smooth installation
The TORRAS borderless is compatible with the iPhone 12 and iPhone 12 Pro (6.1-inch, 2020).
For the face ID compatibility, a precise cut-out has been made at the notch-area to ensure a faster and more accurate face scan.
This screen protector guards your device screen against every form of scratches, tiny marks and collision with hard objects while you enjoy a 3D view.
This tempered-glass screen is designed to absorb shocks from drops, falls and bumps. Also, it leaves no print impacts on your screen – making your device appear new always.
With its fool-proof installation tool, installation is super easy and done in less time.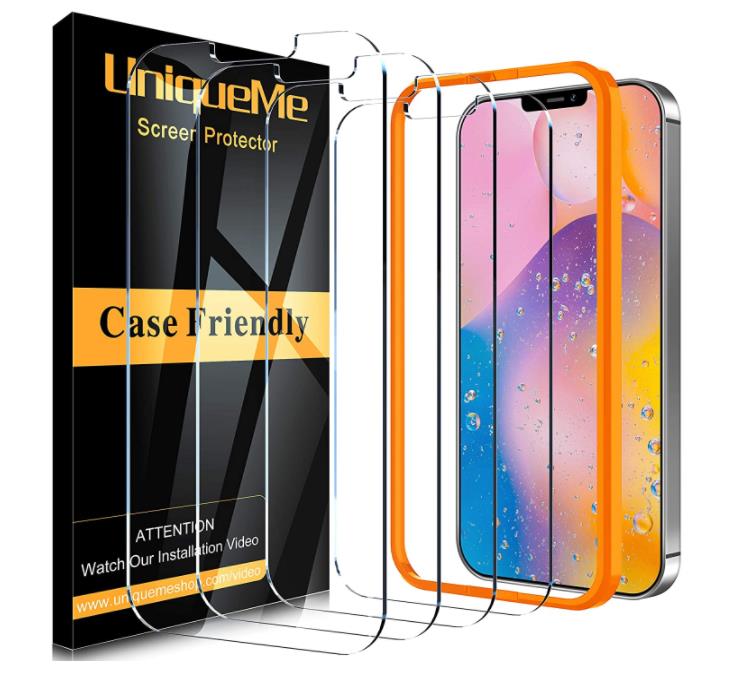 Key features
Face ID compatibility
Super clear & scratch resistant
Case friendly
Bubble-free installation
This screen protector is specially designed for the iPhone 12 and iPhone 12 Pro.
With 0.33mm thickness, the screen is super clear and preserves the originality of your screen. Also, it is highly responsive to touch. In addition, it repulses fingerprints, oils and dirt from your screen thanks to its coating.
You cannot get enough of this case friendly screen protector from UniqueMe as it leaves enough space to accommodate any case you use.
It comes with an alignment frame and custom installation tools which allow for a breezy and bubble-free installation.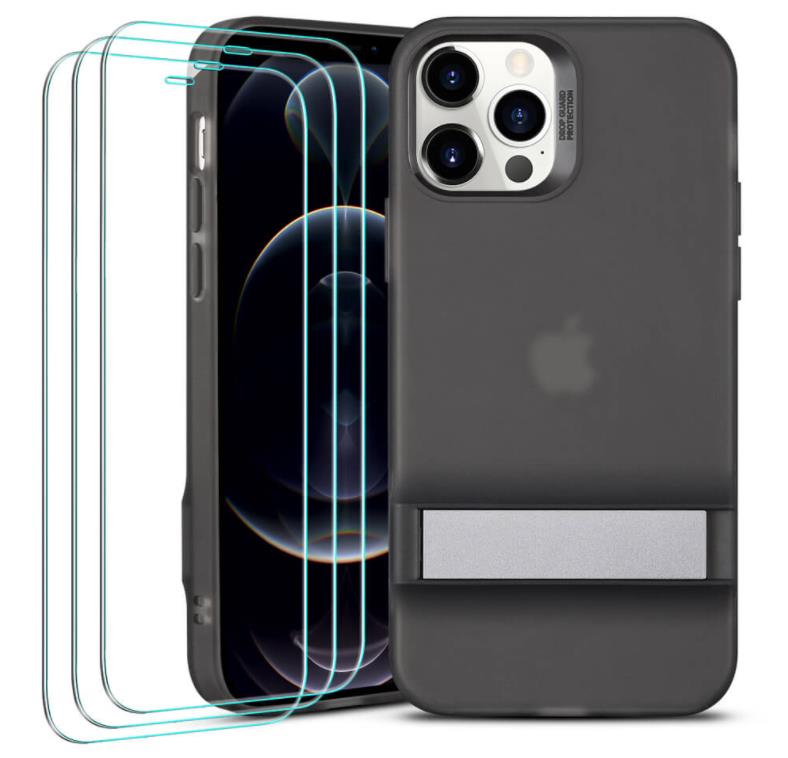 Key features
durable tempered glass
ESR exclusive dual kickstand
Camera & screen protection
Easy installation
This home theatre protection bundle is specially designed to fit in for the iPhone 12 (6.1-inch, 2020).
Whether you choose to make that video call in the vertical position or choose to stream videos in the horizontal mode, this home-theatre bundle allows you to do both with its dual kickstand (exclusive to ESR only).
The bezels are being raised at the notch area in order to give full protection to your screen and camera. The durability of this screen helps repel scratches, scrapes and dings.
It comes with free installation kits and an alignment frame which makes Installation a cinch.
What do you do when you have several choices? You simply pick one! So, go purchase any of the above-mentioned screen protectors asap!