Apple and Samsung are leading the way when it comes to the production of smart devices. The AirTag from Apple and SmartTag Plus from Samsung allows users to track and find their lost items from the comfort of their homes.
In this article, we will look at their features, performance, and how you can get them running. So, let's get into it.
Price
| | | | |
| --- | --- | --- | --- |
| Quantity | 1 Pack | 2 Pack | 4 Pack |
| AirTag | $29.00 | – | $99.00 |
| SmartTag+ | $39.99 | $64.99 | – |
Design
The Apple AirTag features a minimalistic buttonless design that almost feels like a button. It rocks a white plastic back and a shiny stainless-steel front that resembles most Apple products. As cute as it is, you can also add custom letters or emojis to the plastic back to add that unique look and feel.
The downside of its design is that the shiny steel gets scratched quite often. So, if you place it in a pocket with your car keys, it might start looking ugly soon enough.
On the other hand, the Samsung Galaxy SmartTag Plus comes in a plastic construction with a matte finish. The color options are also subtle, not shouting, making it an ideal gadget for both her and him.
The SmartTag Plus has a hole on its top part where you can install a lanyard loop for easier and safer carrying. For the AirTag, you'll have to buy a case that will allow you to attach it to your items.
Further, it comes with an easy-to-press button which is lacking in Apple's AirTag.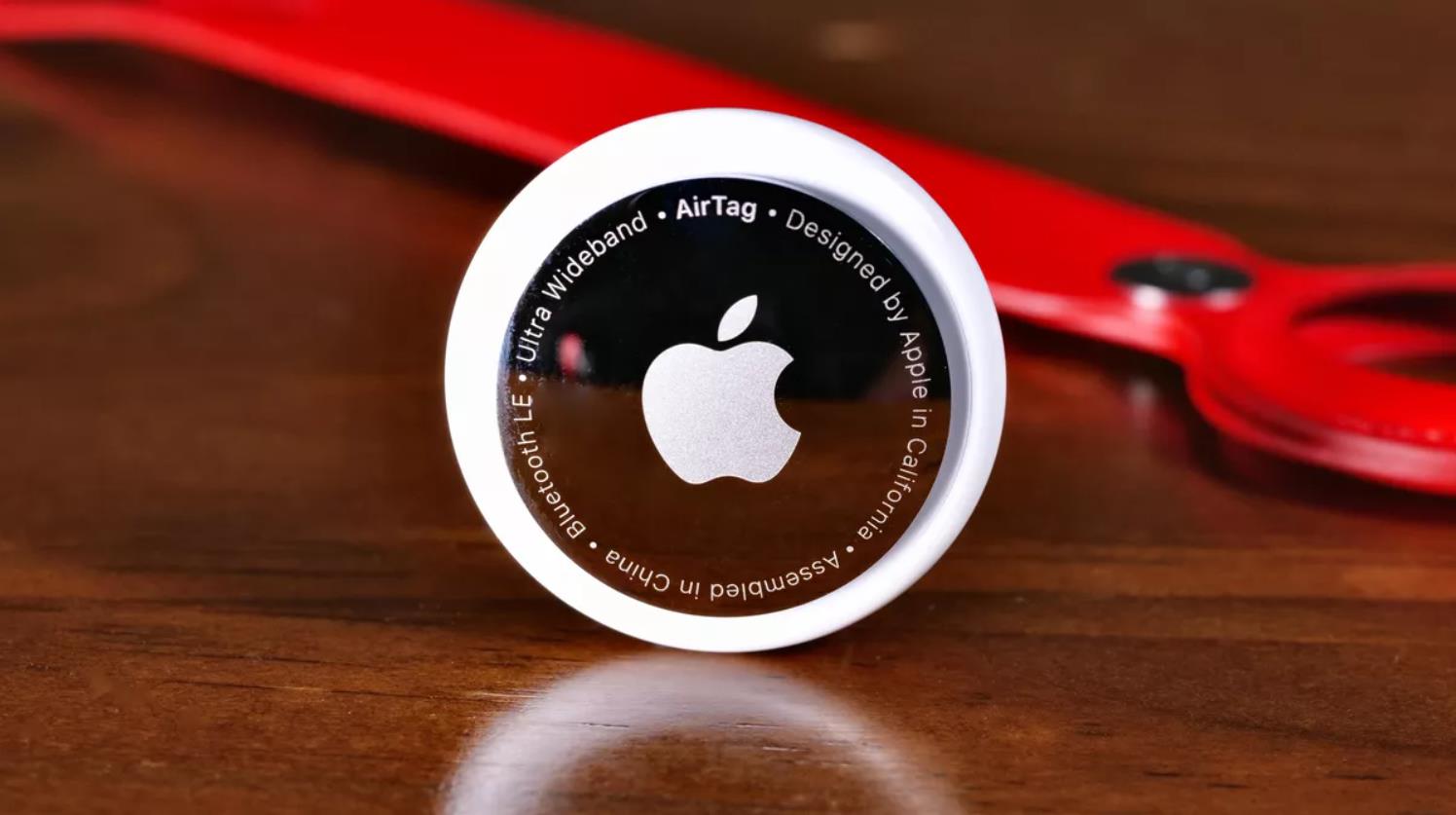 Pairing
Both tags are easy to connect to your devices.
The AirTag comes in a plastic casing that once removed, the device turns on producing a chirping sound. Once running, pick your iPhone and place the tag near the power button (it is more receptive here).
A dialogue box will appear on your iPhone asking you to pair with the tag. Next, name and register it so that it can connect to your phone number and Apple ID. And you are set to go.
Connecting the SmartTag Plus is almost similar to the AirTag. Once you unbox it, press the button to produce a beep sound. Your UWB-enabled Galaxy will ask you to add it to your smart devices.
Click add and when it promotes you to press the button again, do so for it to pair with your phone. After this, name it and then connect it to SmartThings Find app. This will allow other Galaxy smartphones to find the tag if you lose it.
Technology
Both AirTag and SmartTag Plus use Ultra-wide Wideband (UWB) and Bluetooth Low Energy (BLE) technology for the precise location of your lost item.
They interact with the Bluetooth technology of devices around them. As such, if you either, it will alert other devices in the vicinity that it is lost and you are trying to find it.
The Samsung SmartTag Plus also incorporates augmented reality (AR) that allows you to use your phone's camera to track your items. You can use this feature with UWB-compatible Galaxy phones such as Galaxy Z Fold 2, Galaxy S12 Ultra, and Galaxy S21.
Features
Both tags pack stellar features that not only allow you to track and find your lost items, but also control smart devices in your home.
Both come with an inbuilt speaker which produces a chirping sound. The plastic body of the AirTag is the speaker while for the SmartTag Plus it is embedded in it.
Now, when it comes to the sound they produce, the Samsung SmartTag Plus allows you to choose between ringtones on the SmartThings Find app. You'll have to use the generic sound with Apple's AirTag.
As mentioned, the SmartTag Plus comes with a button that allows you to do numerous things. For one, you can control all smart devices in your house.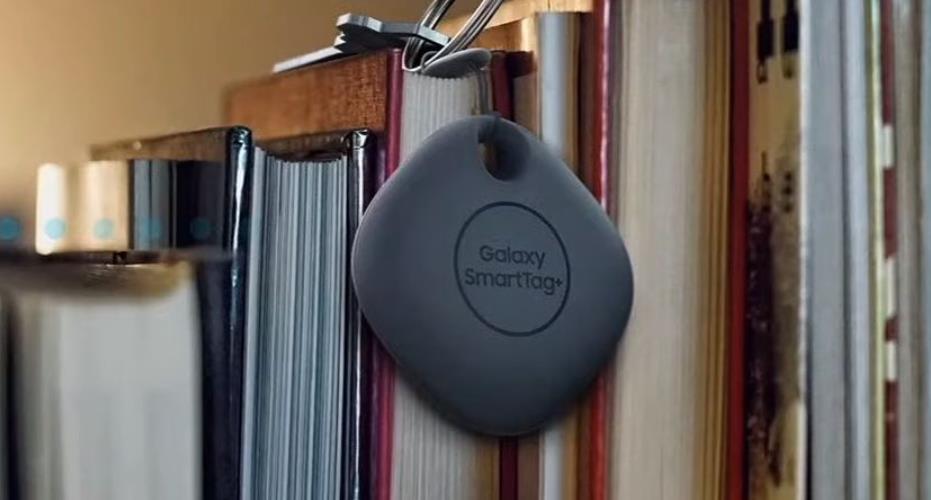 For example, if you've given the tag access to your bedroom lights, you can double press to switch them on or off. In fact, the SmartThings Find app allows you to choose which action will take place when you press or hold down the button.
Unlike Apple's AirTag, you can use the SmartTag Plus to locate your phone. All you have to do is enable the feature on the app.
When you misplace your phone, just press the button on the tag twice. It will trigger your phone to ring. The good thing, the volume is extra-high so you can hear it from afar.
In short, the SmartTag Plus is more customizable compared the Apple's AirTag.
The battery in the AirTag is replaceable. All you have to do is unscrew the white plastic to reveal it. Apple claims that the battery can last for almost a year.
Performance
Here, the Samsung Galaxy SmartTag Plus and the Apple AirTag offer exceptional performance.
If your phone is within your vicinity, the SmartTag Plus can trigger to ring with exceptional accuracy. In fact, you can hear it from afar. The same case applies when you are searching for your car keys attached to the tag.
What of the AirTag? Well, the performance is the same when searching for nearby objects. only that the Find My app has a precision finder if you are less than 30ft from the tag. It will direct you showing you when to turn until you reach it.
Now, let's say you misplace your item in a train or far away building. How will they perform?
Well, in the Find My app, select the lost item and mark it as lost. It will prompt you to enter a message and your phone allowing people to reach you once they find it.
Remember AirTag depends on iOS devices, so you can rest assured that you'll the item quickly. Besides, it doesn't depend solely on iPhones but also on Android devices
This is a plus since SmartTag Plus only works with Galaxy phones.
Luckily, the person that finds it will ring you.
If you mark the SmartTag Plus as lost, it will show you its location on a map via the SmartThings Find app. This way you can easily find it.
Conclusion
Well, from this comparison, we can see that the Apple AirTag offers better performance compared to the SmartTag. While the Samsung device is highly customizable, it only relies on Galaxy phones whereas, the AirTag is compatible with Android and iOS devices allowing for quick and precise tracking.