…call me crazy – but yeah, I did that!
Sorry to interrupt your thoughts but let me take you down memory lane – say, 3 months before the iPhone 12 series were released.
I can remember, I would stay up late most nights to spend some time in cloud 9, fantasizing about how the iPhone 12 series would look like. The features, the colour variants, the phone settings, the product quality and the accessories.
I went as far as thinking about the iOS and other fancy features it may come with. Also, I thought about the date Apple would finally launch the iPhone 12 series, the price and all other things.
Apparently, you did that too. So, we're even on this.
Fast-forward to about a month ago, during the official launch, I started palpitating because I was anxious to make a purchase.
And when I finally did, while unboxing, to my utmost surprise, the charger and wired earphones were missing! What!? I thought it was a mistake so, I sent a mail to apple customer care.
I was shocked at their response. Apparently, it is the same across all the iPhone 12 models – they have no wall chargers and wired earphones!
I needed answers so, I started making my research. I began to dig deep, devouring every little piece of information I got about the iPhone 12 series like a hungry lion.
Now that I got my answers, I would like to share them with you.
If you have purchased any of the iPhone series, you would have noticed the absence of wired earphones and a charging adapter (that tiny square) that connects the lightening input of your device to the USB power adapter.
Why is this so?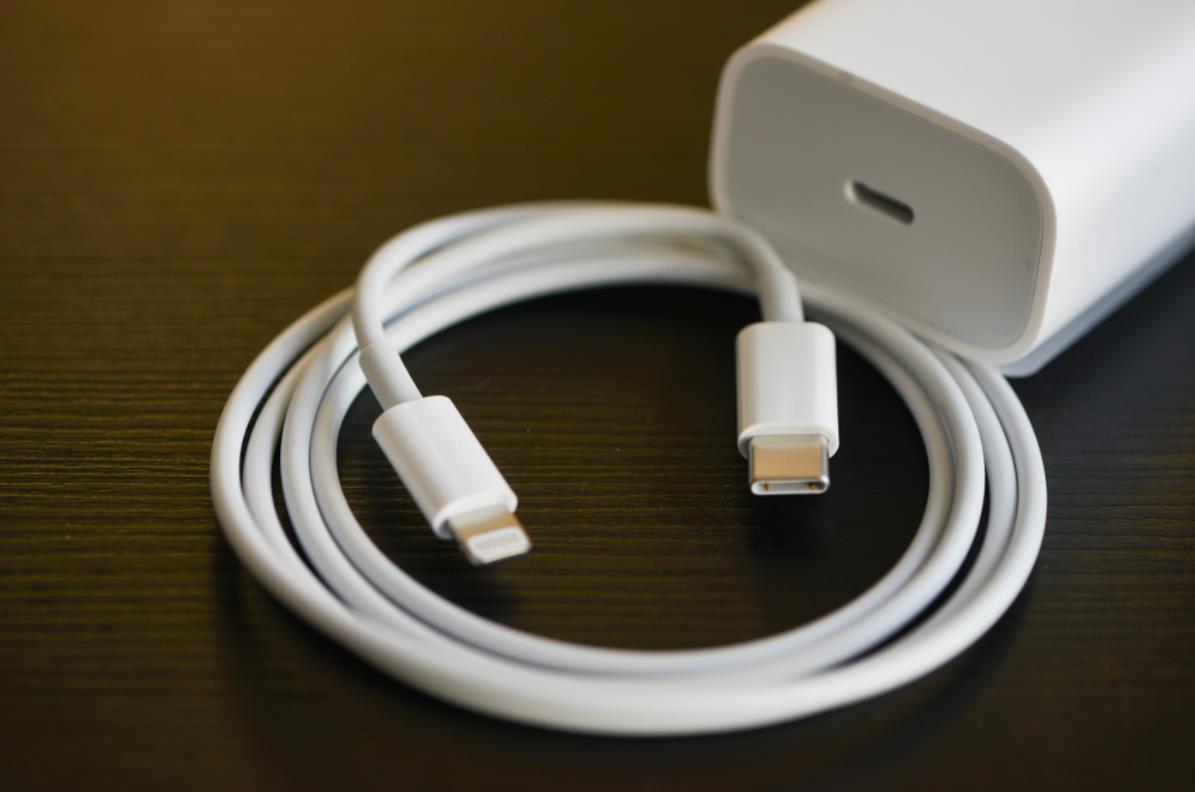 Apple did not include those accessories because they wanted to reduce the iPhone packaging, lessen the carbon emissions, preserve the mining and the usage of materials used in producing these accessories.
According to Lisa Jackson, Apple's vice president for environmental policy and social initiatives, she made it known during the iPhone unveiling presentation that "customers already have over 700 million lightening headphones and many customers have moved to a wireless experience with Air pods beat or other wireless headphones."
She further said that "there are over 2 billion Apple power adapters out in the world and that's not counting the billions of third-party adapters."
"So, we are removing these items from the iPhone box which reduces carbon emissions and avoids the mining and use of precious materials."
Instead, Apple added a new lightening power cable that joins up with any USB-C power adapter. To this effect, what that leaves us with is that we (users) have to purchase a new charger which costs about $20 to $40.
Although there were several outbursts from people directed towards Apple ever since the launch across their social media platforms – this was expected to spark responses, anyway.
According to Jackson, "Apple's removal of the power adapter and ear pods from iPhone boxes aids in carbon emission reductions and allows for more efficient shipping as 70% more boxes fit on a pallet."
Furthermore, she claimed that "taken all together with the changes we have made for iPhone 12 cut over 2 million metric tons of carbon emissions annually – it's like removing 450,000 cars from the road per year."
In addition, she said "the company's offices, data centers and retail stores are already carbon-neutral and run on 100% renewable energy."
In some years to come, Apple hopes to have a total reduction impact on climate across its business. This is absolutely a brilliant idea worthy of emulation.
That said, I have research 3 best accessories from ESR you can purchase – all at an affordable price. Take a sneak peek below;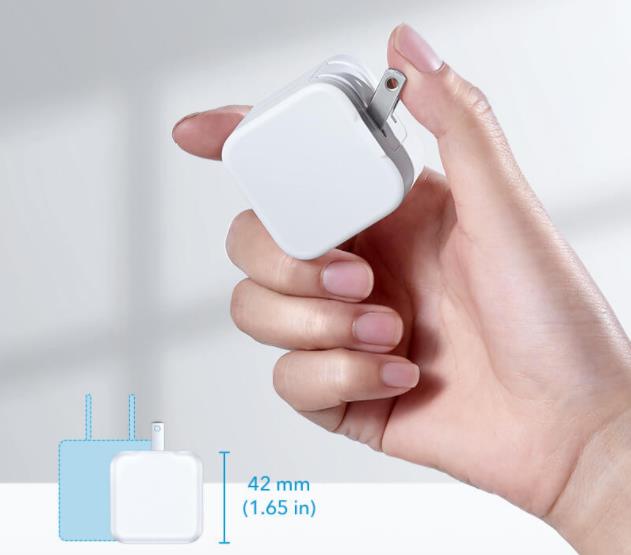 Key features
Swift charging
Secure and durable
Firm and sturdy
Smart charging
The compatibility of the 20W USB-C mini PD charger spans across a wide range of products and not just apple products alone.
Although, it is 20% smaller in size than the iPhone PD charger, you get twice the standard charging rate for a quick charge.
In cases of accidental trips, it has safe spikes that keep your charger from falling out. Plus, it is FCC, CE and RoHS certified safe.
This mini PD charger has a flame-obstructer that can bear about 5000 plug-ins and hinder severe corrosion.
In addition, the mini PD charger can automatically notice and grant the highest charge to your device.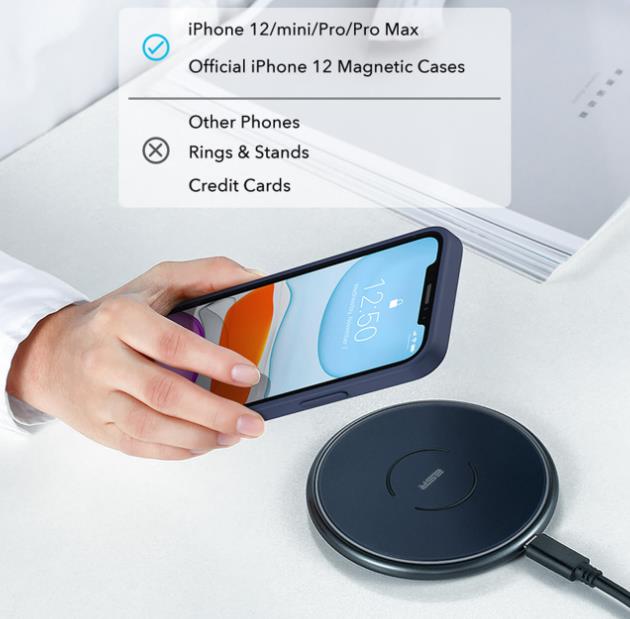 Key features
Flawless alignment charge
Excellent security measures
Sleep-friendly
Designed exclusively for the iPhone 12 series, it is so cool to know that the HaloLock magnetic wireless charger is MagSafe compatible.
The HaloLock magnetic wireless charger has a metal frame that expends heat and a set of built-in safety measures that helps keep cool your device and keep it secure while charging.
There is a soft status light that goes off after one minute to allow for a peaceful night's sleep. Also, there is a thin and firm design which makes it a perfect addition to your nightstand.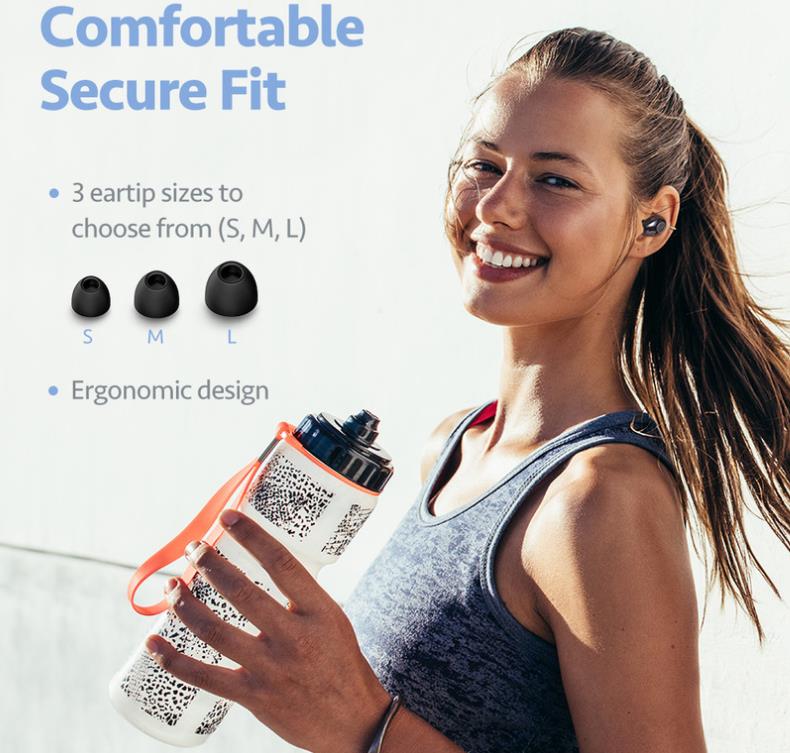 Key features
HD stereo sound
Portable charging & 9 hours of use
Perfect fit & comfortable
I'm glad to announce to you that the ESR mini wireless Bluetooth earphones use Bluetooth 5.0 and cVc 6.0 noise cancellation technology to dish out clear audio and get rid of noises in the surrounding when having a phone conversation.
With the mini wireless Bluetooth earphone, you get to enjoy 3 hours of effective use when fully charged. In addition, the firm charging case has a carrying capacity of 2 extra full charges simultaneously bringing it to a total of 9 hours of active use.
The wireless Bluetooth earphone is designed to minimize discomfort and deliver continuous comfort irrespective of the place of use.
The three ear tip sizes of these Bluetooth earphones permit you to easily personalize them to suit you.
So, there you have it – the 3 best accessories for your iPhone 12. Go make a purchase ASAP.