If you look at your iPhone as a building, its wallpaper will be the entrance curtains. And just as no one gets into any building without first passing through the entrance door, anyone handling your phone must, of course, get to know what the wallpaper looks like. They beautify and afford a great user experience. Unfortunately, on most iPhones, you can only find a limited number of pre-built wallpapers, and they are not all appealing. However, there are free wallpaper apps available to download at the Apple store, which will allow you to get and customize as many wallpapers as possible.
These free apps give you varied options to use on your device, and you can customize them for better effects. With these apps, you can get access to a wide range of wallpapers on your iPhone. However, it gets confusing when you want to choose from the myriads of wallpaper apps available on the App Store. But we have made it easy for you here, by providing a list of 12 top wallpaper apps that you can take advantage of. Mobile wallpaper has a certain impact on the user experience. Samsung recently even released the Galaxy S20 Official Wallpaper In 4K HD. You can check out the detailed description of these iPhone apps below to make your choice.
Best Wallpaper Apps for Your iPhone
Vellum WallPaper
With the Vellum wallpaper app, you get quite a number of images that you can utilize, even as the background of your iPhone. The tons of images on this app have been designed by expert artists and designers, and you will surely find a lot of them captivating.
Features
You can blur the wallpaper on the background.
There are over 100 wallpapers on the app.
New wallpapers are added daily on the app.
There is no subscription involved in using the Vellum app, although the premium version comes at $1.99 which you pay once.
Easily preview the wallpaper on your home screen before you apply it.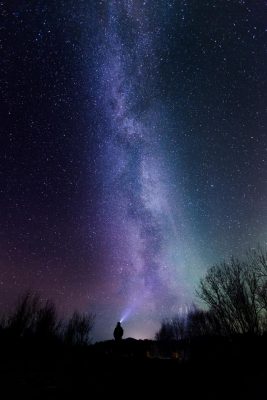 Magic Screen Wallpaper
Create your wallpaper with Magic Screen or use any of the thousands of live and animated wallpapers available on the platform. It gives you a beautiful and different display on your iPhone from what you can get on any other live wallpaper app.
Features
Availability of several fonts and templates that you can use to customize your wallpaper.
You can easily add a calendar and clock to your wallpaper in different formats.
With the app, you can do more like create GIF and live wallpaper to suit your style.
Easily share your customized wallpaper for others to use.
Everpix Wallpaper App
With Everpix, you are guaranteed of high-quality HD, Retina, and 4K wallpapers. The app is compatible with the latest iPhone series, including iPhone X, XS, and other newer series. You can check out the activity of the wallpaper and how they rank. And from this ranking, you can select the best wallpaper from the top-rated ones as listed on the app.
Features
Daily update of high definition wallpaper for your iPhone.
You can use this wallpaper for free, but its ad-free version goes for a one-time payment of $2.36.
Over 4000 wallpapers are available on the app.
The wallpapers and themes are carefully arranged in categories. It makes it easy to identify and locate a wallpaper that suits your style.
You can easily mark wallpaper as favorites for easy access when you need to use it.
The wallpaper app is user-friendly and compatible with the Apple watch.
WLPPR Wallpaper: For Your Nature HD Wallpaper
The WLPPR is the best wallpaper apps for iPhone lovers of nature. You can search through a wide range of natural images to keep your iPhone wallpaper lively. It is also suitable for the iPhone lock screen for appealing images on your screen. The photos are satellite images and are of high quality. You can easily share the location of the image with other people.
Features
It offers unique natural images you can rarely find anywhere else.
Most of the wallpapers are suitable as a locked wallpaper screen.
Easily save wallpaper as favorite to access them whenever you need it.
Resize wallpaper to a suitable dimension when you download them.
Regular updates of new images for lovers of nature.
Upsplash
This is a community-based platform where you can find quality wallpapers from photographers you can use for free. With top photographers utilizing this platform to display their works, you can use a quality image of your favorite photographer.
Features
It has a search tool to search quickly for your favorite photographer.
Check out a wide range of photographs from top photographers.
Easy and user-friendly platform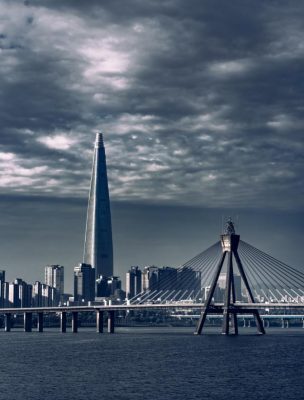 Icon Skin and Themes: For Your Best Customized iPhone Wallpaper
If you want unique wallpapers for your iPhone, the Icon skin and theme gives you a different feel. The wallpaper app gives you the ability to customize your wallpaper to your desire. The Icon Skin and Themes app will help you with the best images for your wallpaper and background image. With the app, you will get high-quality handmade and customize wallpaper. These wallpapers are unique and can hardly be found on other apps.
Features
The app is compatible with iPhone X and other new iPhone series.
Easily find wallpaper that suits your style with a wide range of categories of high definition wallpaper.
There are regular weekly updates of wallpaper.
Get unique handmade and customize the wallpaper with this app.
Kappboom: Wallpaper App with Users Option
The Kappboom apps give users the power to edit wallpaper and use them as they wish. The app has a user-friendly interface with over 200,000 wallpapers. You can do more with this app, which includes editing images as well as creating collages. Users can search for their favorite wallpaper with the app through the search tab available on the interface.
Features
With the use of slideshow available on the app, you can easily view all the wallpaper on the app.
It has a search tab, which makes it easy to search for a particular wallpaper. There is no need to search through the whole list to find specific wallpaper.
Features that allow you to create a collage that you can use as wallpaper.
Live Wallpaper for Me
This is the best wallpaper app for iPhone users who loves animations. And with different categories available on the app, you can access a wide range of animated wallpapers. The app is user-friendly, and with the groups adequately outlined, it is easy to browse through the whole wallpapers.
Features
Easy to access interface with multilingual support, this makes it easy for users to browse through the platform in their preferred language.
The categories of animated wallpapers are appropriately arranged for easy access to the wallpaper of your choice.
Thousands of wallpapers available with new wallpapers added weekly.
Paper.co
Paper.co offers you a different feel on your iPhone with different sets of categories you will not find on other wallpaper apps. Liven up your screen with categories of beautifully designed wallpaper such as Art, Apple, people, texture, sunset, night, spring, space, and others.
Features
Varieties of wallpaper of different categories and up to 500,000 wallpapers.
Get newer wallpapers to select from with daily updates from the developers.
The app is user-friendly and easy to access any wallpaper.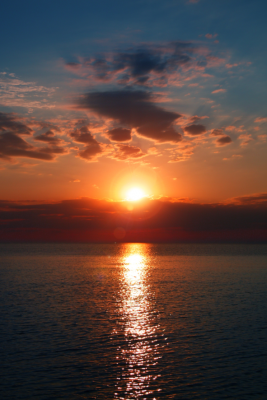 Walli
Walli is a community-based wallpaper for iPhone made up of graphic artists. These artists have their work displayed on the platform for users to select as their wallpapers. The artists are top artists, and only high-quality photographic works are displayed on the app.
Features
Wallpaper designed by artists for a unique experience.
The app has categories of wallpapers that include retro, cute, said, hipster, and funny.
Easily search for design from your favorite artists.
Get wallpaper of different sizes to suit your iPhone.
Pix
The Pix app for the iPhone wallpaper makes it easy for you to select wallpaper with just a handful of wallpapers available. The idea of the app is to use quality wallpapers only without the stress of going through a bunch of wallpapers with low quality.
Features 
You experience no interruption with the advert-free app.
The platform has a lovely feel, neat and clean.
One quality wallpaper added daily.
Atlas wallpaper
As the name suggests, Atlas is a wallpaper app that allows you to make your iPhone background design with a map. Select a location on the map to create wallpaper based on that particular area, and it is the perfect wallpaper app for iPhone users that love geography.
Features
Ability to search for locations to create wallpapers.
Ability to customize the color of the wallpaper to your preference with the app.
The features are easy to use in creating your customized wallpaper.
 Conclusion
Whatever theme or images you may be looking for will definitely be in any of the 12 wallpaper apps we have listed above. All the apps are top class wallpaper apps, and are compatible with iPhones 6s, 7, 7 Plus, 8, 8 Plus, iPhone X, Xs, Xs Max, and XR. Get any of these apps today and make your iPhone come alive.
You May Also Like to Read…
7 Best iPhone 11 Pro Max/XS Max Screen Protectors In 2020
8 Best iPhone 11 Pro Clear Cases Of 2020