Today everyone's smartphone is very precious and valuable not only because of the price tag but also for its usages. A screen protector cannot protect your Smartphone completely and make it unbreakable. But it adds a layer to the screen of the phone. To repair the screen of a smartphone costs you more than an actual screen protector. So you can spend some amount on protecting that screen from getting scratches or external shocks.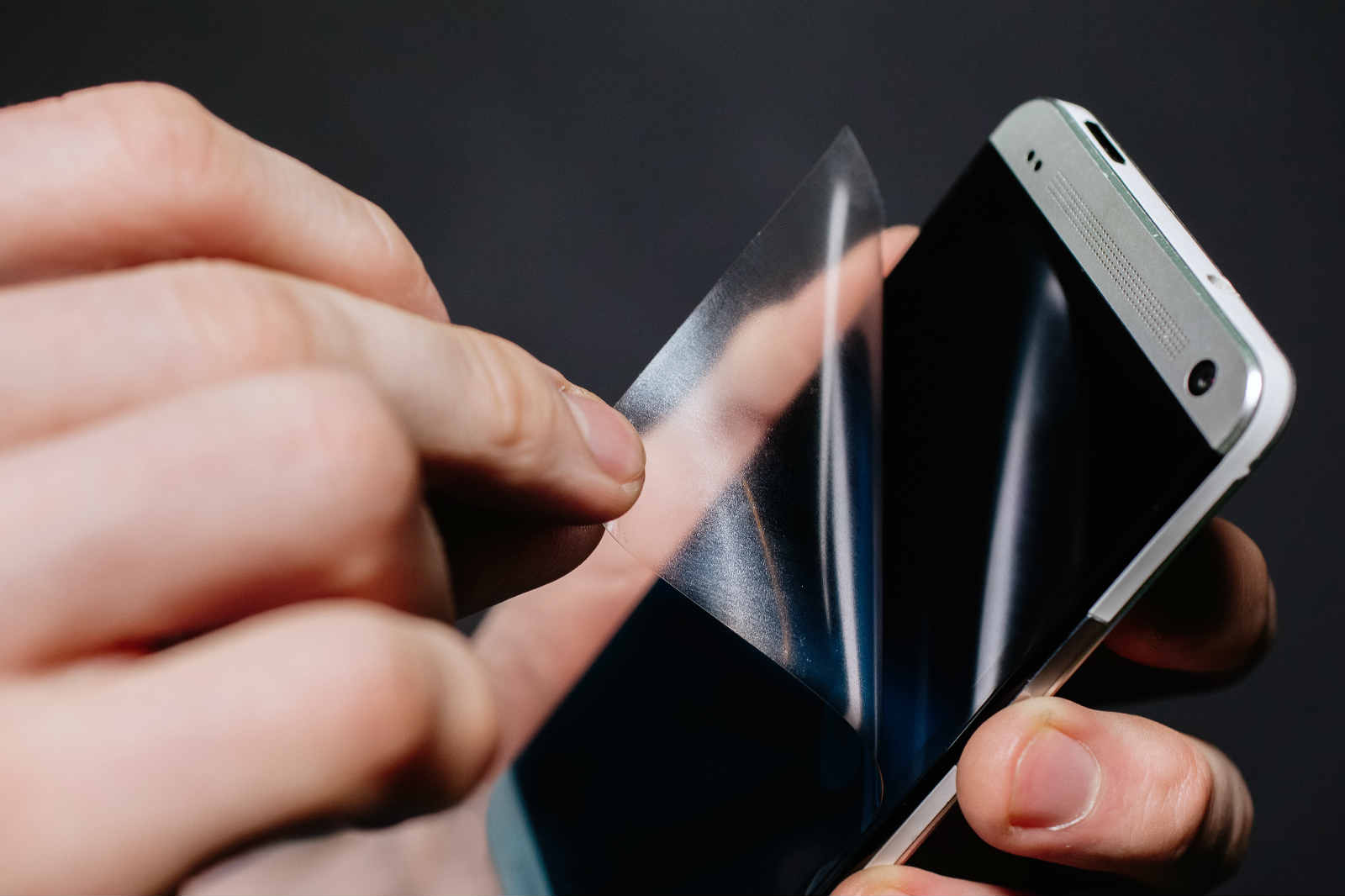 You may think, smartphones today come with Gorilla Glass, Dragontrail or such scratch resistant glasses, then why screen protector. Of course, they are glasses resistant to cracks and scratches, but it is not foolproof. Screen protectors are vulnerable to any scratches and cracks.
How to choose the Best Screen Protector for your Smartphone?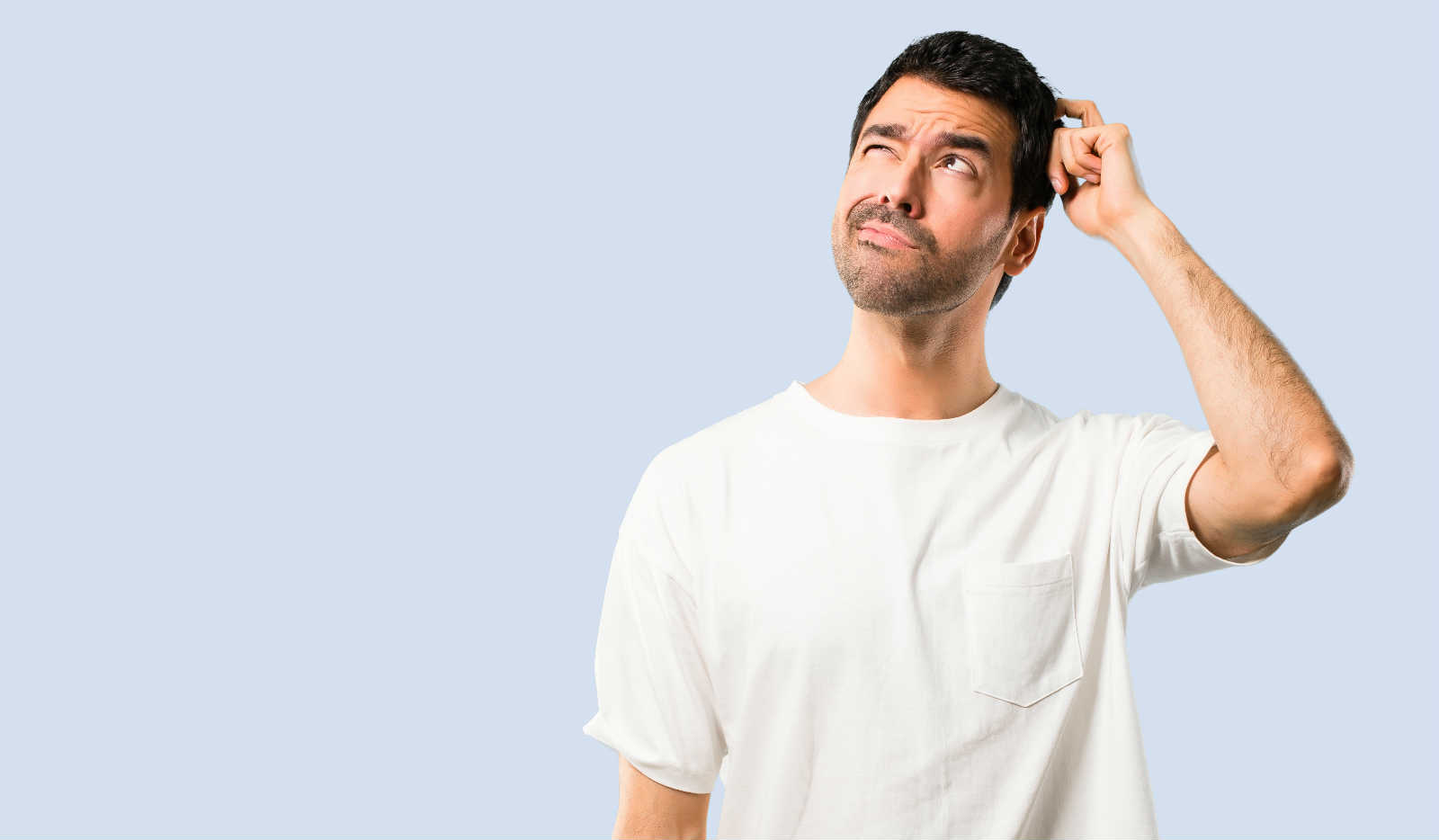 Well, the first thing you must look for the one that fits your smartphone. Screen protectors are cut to match specifically for each model. It does not mean only screen size but also the cutouts like a fingerprint, camera, and flash.
Here we will learn about how to choose the best screen protector for your smartphone:
Thin plastic models are less expensive than tempered glass. So if money is an issue, then there are some protectors for your cost.
They are delicate pieces to install at home, so it requires delicacy and precision. Manufacturers use tools to work best on the screen.
The unique kind of process a screen protector goes through in production is what makes it wither higher temperature.
If the glass is installed properly, it will not augment glare of any sort.
The best screen protector will give a non-existent glass layer feeling on the top and a great way to touch it.
To find an invisible protector may be hard. Most of them come with edges or corners that hinges or spot that trap dust or lint.
9H hardness is the toughest standard of glass screen protector. It is a decent parameter to check for.
Oleophobic nano-coating is an honest specification you can look for.
Top 5 Screen Protectors To Use For Your Smartphone – Only for You!
Deal 1: ESR iPhone Tempered Glass Screen Protector with Full Coverage
ESR iPhone Tempered Glass is a screen protector with full coverage. It offers 3D and curved edge protection to iPhone 11 Pro max/XS Max. It is specifically designed tempered glass to cover the flat surface of your 6.5" phone. It helps to give maximum protection against dust and cracking.
ESR iPhone tempered glass comes with a bubble-free installation kit. There is a cleaning cloth, dust removal sticker, and wet-wipe enables dust and bubble-free application. This is a 6.5" screen protector tempered glass to resist a maximum of 22 pounds force easily. So it protects your iPhone screen from getting damage from this much force.
The tempered glass is compatible with Face ID. It is very precisely cut down to match the shape of an iPhone 6.5". The best feature of this screen protector does not interfere with the Face ID. This is an exclusive screen protector made for the Apple iPhone 11 pro-Max/XS Max.
Price: $15.99 USD
Deal 2: ESR Samsung Galaxy Note Liquid Skin Screen Protector – Full Coverage
ESR Samsung Galaxy Note is a Liquid Skin Screen protector for providing full coverage to your phone. It helps to protect your phone screen from scratches and dust. ESR screen protector is specially made for Samsung Galaxy Note 10+/10 plus with an ultrasonic in-display fingerprint sensor.
ESR Liquid Skin screen protector is an innovation. It is made of premium soft TPU flexible film. This is exclusively designed for only curved edge phones for edge to edge protection. You must be clear that this is not a tempered glass screen protector.
You will get maximum coverage with this specifically designed liquid skin screen protector.
The skin protector is thin in size and has high-touch sensitivity. The best feature of this tough TPU is self-heals any minor scratches within some time. Therefore it is a highly protective screen layer built to last. The ESR Liquid Skin Screen protector comes with one extra free protector to practice installation.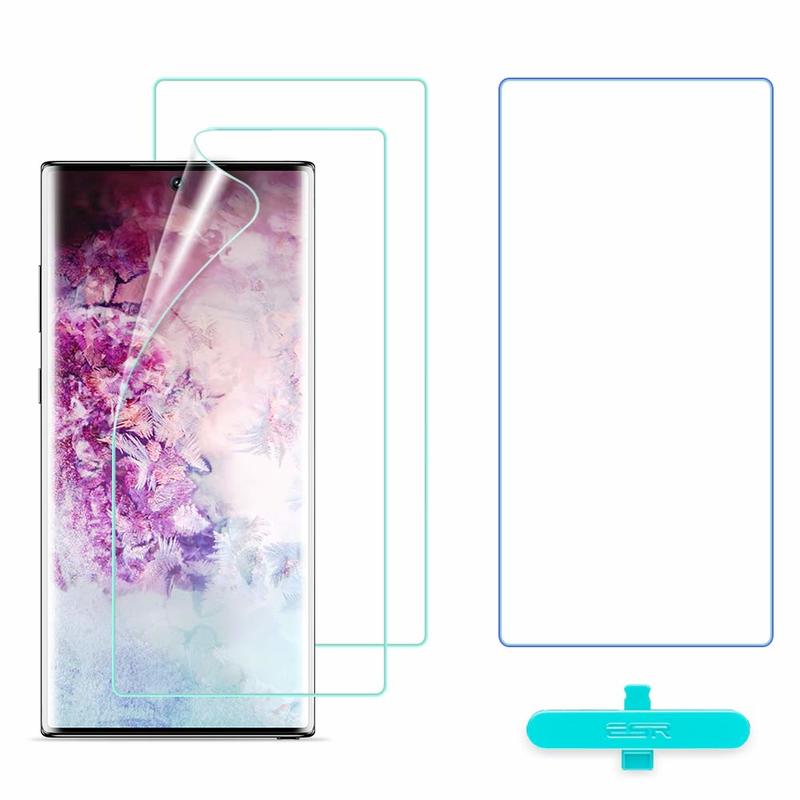 Price: $10.99 USD
Deal 3: ESR iPhone Privacy-Enabled Tempered Glass Screen Protector
ESR comes here with the best iPhone Privacy enabled tempered glass screen protector for iPhone 11Pro/Xs/X. It is a privacy screen protector. The screen protector offers maximum protection for the flat touchscreen of the iPhone.
The space between the phone screen and the protector enables a proper space for the installation of any phone case. The installation frame ensures perfect alignment for the screen protector. Cleaning cloth with dust remover comes with the kit that allows a bubble and dust-free installation.
The ESR Screen protector has undergone an extended tempering time and engineered carefully to withstand 22 pounds easily. It means your iPhone gets maximum protection from damages. This precisely cut screen protector is compatible with Face ID. It creates a zero interference with the Face ID. This privacy enabled screen protector is designed specifically for 5.8" Apple iPhone only. The privacy screen helps to hide any private information from strangers.
Price: $10.99 USD
Deal 4: Qmadix Invisible Liquid Skin Universal Screen Protector
Are you looking for protection for your investment? Screen protection with replacement edge is what can provide you peace of mind while using your expensive smartphone.
Qmadix is complete protection for the device screen. This invisible liquid skin universal screen protector is a nano-glass screen protector.
The best feature of this screen protector is a universal fit. It is ideal for any curved screen device, from tablets to smart watches. The kit includes screen protection and insurance coverage for repairing any damage to the screen.
This screen protector is scratch resistant due to 9H hardness. This feature offers maximum protection along with a smoother touch. Nano-Glass technology SiO2 is used to make the screen protector. It allows the screen to be free from dirt, fingerprints, grease, and bacteria. SiO2 makes the protector 500 times thinners than human hair.
For validation, you must register your device within 30 days of purchase.
Price: $18.70 USD
Deal 5: ZAGG InvisibleShield Tempered Glass Screen Protector for iPhones
Zagg InvisibleShield Glass is the evolution in premium tempered glass screen protector. It is made of high-quality tempered glass that delivers maximum scratch protection by preserving a crystal clear image resolution. Moreover, InvisibleShield glass offers precise touchscreen sensitivity.
The glass is 0.4mm thin features a unique oil-resistant coating. It repels natural skin oil, so it is easy to clean. When you speak about easy, then to apply the glass is also simple. With proper alignment and press, you can watch how magically it rest on the screen. The smoothness allows easy navigation of all-new features for your iPhone.
The glass is made with fortified tempered glass to deliver unprecedented scratch protection. The crystal clear glass provides maximum clarity. The InvisibleShield glass comes with a lifetime guarantee. This long-lasting screen is smudge-free to keep it cleans and improves the viewing experience.  Meticulously tested material is used that delivers a smooth, premium composition and HD image clarity.
Price: $13.99 USD
Conclusion!
Usually, when you spend half of your fortune on your new smartphone, you must make sure to protect that investment. There is nothing worse than to see a cracked screen. Screens are costly to replace, even for some phones it might be better to get a new phone itself. So these are some of the best choices of glass screen protectors for your smartphone to choose from.