If you have opted for an iPhone SE, you did not only opt for a stunning phone with limitless options, but also for an incredible user-experience journey full of adventures. These adventures are not only limited to the flawless camera system, or the incredible design. It goes beyond that to offer you another convenience which is: wireless charging. It's simple and magical, all you need to do it to lay down your phone on a wireless charger. And here you go, you're ready to say goodbye to low-battery life struggles. However, we know that with more than 37 million wireless chargers in the market. It may not be that easy to choose the best iPhone SE 2020 wireless chargers. Don't worry after reading this guide you'll be able to know how to choose the suitable wireless charger and you'll find a list of the best iPhone SE 2020 wireless chargers. So, as the saying goes you'll kill two birds with one stone.
How to choose the best wireless charger for your iPhone SE?
Qi certified wireless charger for iPhone SE 2020
The first step to do is to make sure that the Qi wireless charger you're planning to buy is a Qi-certified charger. It has undoubtedly to be approved by the wireless power consortium. This is the most important step if you don't want to end up with a damaged phone.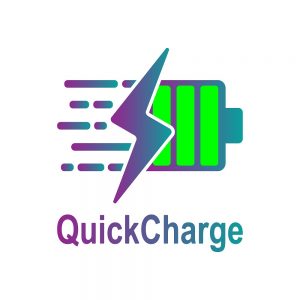 Fast charging is the dream of every phone owner. Nowadays, our phones are becoming an irreplaceable part of our lives. We use them for everything, calling, paying bills, ordering items, chatting and even working. And a weak battery-life is just the new nightmare for us. iPhones are designed to charge at a maximum speed of 7.5W. So, to guarantee a fast-charging experience don't even think to buy Qi wireless chargers with a maximum speed less than 7.5W or 5W. This step won't be that tough, as most of wireless chargers nowadays support up to 10W.
It is true that the wireless pad is magical, but when it comes to power that magic disappears somehow, as it needs power itself to function. Some charging pads do not offer wall adapters. In this case, you're expected to provide your own. Don't forget to make sure that it is the suitable one. It has to be compatible with the pad you've bought. Keep in mind that a 10W pad with a 5W wall jack will only charge at 5W. So, they need to be both with the same speed.
Qi wireless chargers for iPhone SE 2020 have different styles and sizes allowing you to choose your favorite wireless charger easily. It depends on your usage and preferences; you'll have the choice between a wide range of styles. From small, big, to flat chargers. You'll be able to tailor your choice according to your needs. Are you a hard worker? Do you work mostly from home? then an angled charger is the best choice for you so you can see your screen directly. Are you looking for a nighty style? it exists. The flat pad is the perfect option here, as it won't bother you when you're sleeping every time you get a message with its shiny lights. For people who look for flexibility, especially when you're reading, eating or doing something that demands concentration, the flexible pad is the one for you.
After figuring out how to choose the right Qi wireless charger based on your needs, it's now time to get it. Don't worry, you won't spend the rest of your day looking for the best Qi wireless chargers for iPhone SE 2020. ESR made the process easier for you by bringing the top 4 iPhone SE 2020 charging pads and Qi wireless chargers. What are you waiting for? keep on reading this article to discover our collection.
Only USD$18.99  SHOP NOW
Are you tired of the heavy charging pads? Then, this essential wireless charging pad is designed for you. Its ultra slim size will allow to carry it with you wherever you go to follow you to the road of adventures. It weighs about 80g and only 8mm (0.31in) thin, which makes it as thin or thinner than nearly any smartphone. Apart from its perfect weight, it is stable and safe charging. That's the perfect combination. Isn't it? Thanks to its thermal vent design that will not only dissipates heat when charging but also keeps your device safe. This wireless charging pad is built to control excessive heating too which is an added advantage for you. It is also crucial to mention that it is user-friendly, it is equipped with a soft LED indicator that briefly illuminates when the charger is first powered on.  Isn't that awesome? It is undoubtedly. This iPhone SE 2020 charging pad is not only user-friendly but also budget friendly.
Only USD$25.99  SHOP NOW
One of the most powerful wireless chargers out there, The Tidal Metal-Frame Wireless Charger (10W/7.5W/5W). With its eye-catching metal frame design which is built specifically to help better heat dissipation and to recognize automatically foreign objects. This wireless charger will give a special look to your desk. It come also with different colors, making it an amazing gift idea. Alongside its amazing design, it has an incredible fast charging feature too, The ESR wireless charger is 0.5 hour faster than any standard wireless charger with 7.5W fast charge capability in the market. Apart from that, it's easy to use and sleep friendly. If you enjoy quiet wireless chargers, then this is the one.
Only USD$16.99  SHOP NOW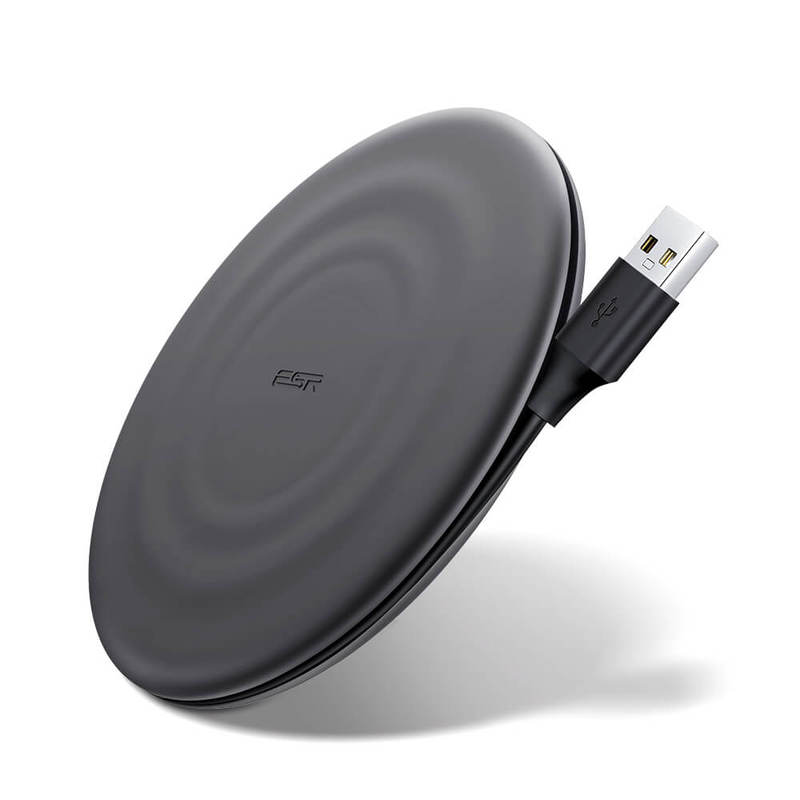 In addition to compatible with the majority of cases, The Mini Portable wireless charging pad (10W/7.5W/5W) is one of the most flexible gadgets in the market. As its name suggests – Mini Portable – It is light, and thin. It will be your favorite companion through thick and thin. This wireless charging Pad like many others promises to give you a fast charging experience. In addition, it has a minimalistic and a multifunctional cover – it includes a detachable silicone cover with a groove for storing the 1 m USB to USB-C cable. The mini pad is case-friendly, no need to get rid of your case while charging. It will also give you a handy indicator light to let you know about your phone's charging status. Finally, let's not forget about safety, this wireless charger is Qi, CE, FCC and RoHS certified. Yes, it's a Mini wireless pad but it can do more than you expect.
Only USD$22.99  SHOP NOW
The lift wireless charging stand (10W/7.5W/5W) allows you to use your device while it charges. It may be most flexible charging item on the list, as it gives you the opportunity to use it both horizontally for video streaming and vertically for video callings. This charging stand promises to charge your phone 30% faster than other devices. It comes with a stunning design – a very classy color which is black, and a case-friendly design.
Conclusion:
iPhone SE 2020 charging pads and Qi wireless chargers are one of the most important if not the most important gadgets to have nowadays. We are living in a digitalized era, and we spend more than 60% of our days using our phones, so it's important to make sure that you have high-quality chargers to make your digital experience more effective. What are you waiting for? it's time to choose one of the best SE 2020 wireless chargers from the list above.