You might already know that the new iPhone 12 Pro Max comes with an exciting new charging feature, which is bound to turn heads for sure. Introduced back in 2006 with the Macbook Pro, discontinued between 2016 and 2019, Magsafe has made a comeback with the iPhone 12 series. And while Apple has decided not to add the charger in the box, there is a lot of speculation going around how powerful and just how quickly the charger will do its job.
Where some studies have found that the Magsafe is nowhere close to what a USB-C to Lightning cable can accomplish, others suggest that it will deliver a quicker charge than a Qi-based charger. Whatever the outcome may be, everything settles down to the point of how functional your device remains at the end. While you may be thinking of what we mean, we'll drift away from the topic of what Magsafe can do and discuss some of the best Magsafe compatible accessories for the iPhone 12 Pro Max from the house of ESR.
Some Honorary Mentions: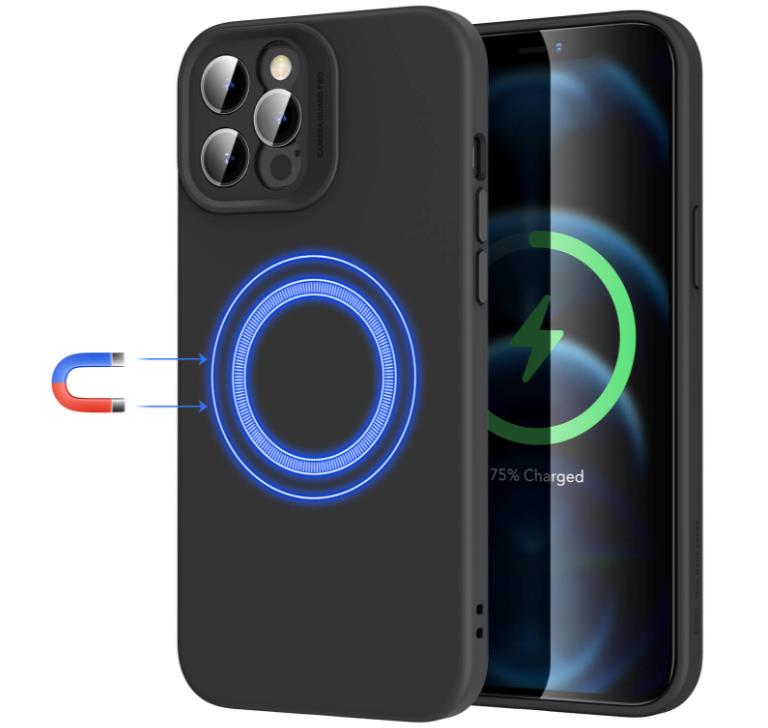 Pros
MagSafe Compatible
Slim and Secure
Soft lining and Raised Bezels
Dimensionally Compatible
If you have something like iPhone 12 Pro Max and purchase a case that doesn't support Magsafe, it is a waste. You'll have to remove the case every time you decide to charge the device. Well, this product on number 1 of our accessory list makes it easy for you to charge your iPhone 12 Pro Max with a Halolock Magnetic Ring fixed to the rear face of it.

Not only does this case protect your phone against damage from accidental drops, and scratches, but also provides for fast and quick charging with its Halolock wireless charging feature. Secondly, this soft case protects against scratches with the help of a soft lining on the inside. The raised bezels on the edges also help protect the main screen and the rear camera module as well.
Finally, the precise cutouts and the ultra-soft edges make the case easy to put on and take off during application.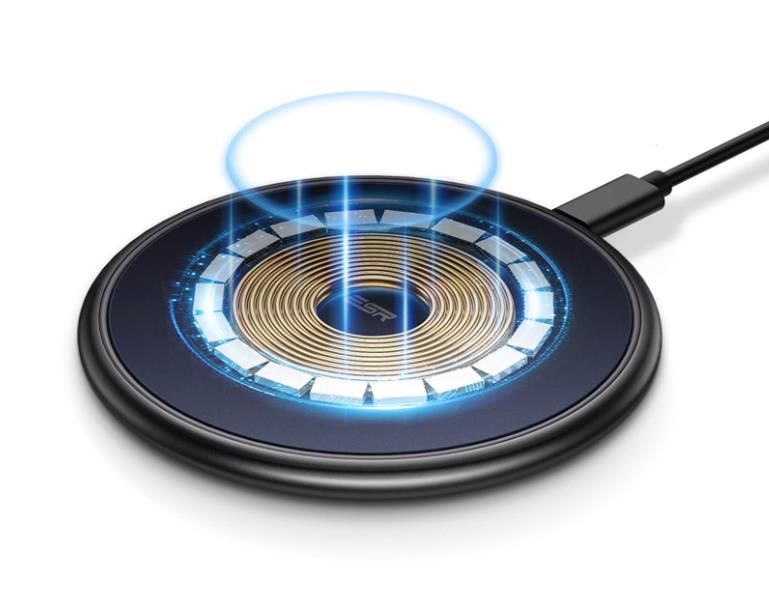 Pros
Perfectly aligned charging
Made exclusively for iPhone 12
Heat Dissipating Design
Sleep Friendly Properties
The biggest disappointment which users will face this year is the absence of a charger in the box. Acting as a substitute to the same is this Halolock Magnetic Wireless Charger from the house of ESR.

Now, getting an aftermarket accessory like this is bound to make you skeptical of making a move. However, you must know the features which make this accessory a better choice for you. This Halolock Magnetic Wireless Charger is made exclusively for the iPhone 12 series. Comprising of a heat-dissipating metal frame and a suite of safety measures that helps keep your iPhone cool during the charging process, this accessory from the house of ESR is a must-buy.
The brand ESR is trusted worldwide for providing accessories that cater to the devices of the Apple family. So you can be sure of the quality which this accessory will offer to you. Secondly, the sleep-friendly properties of this charger make it safe for use. The soft status light will turn off automatically after 60 seconds so you can sleep without disturbance. Finally, the thing which attracted us the most is the slim and compact design that makes it an ideal choice for night-time charging.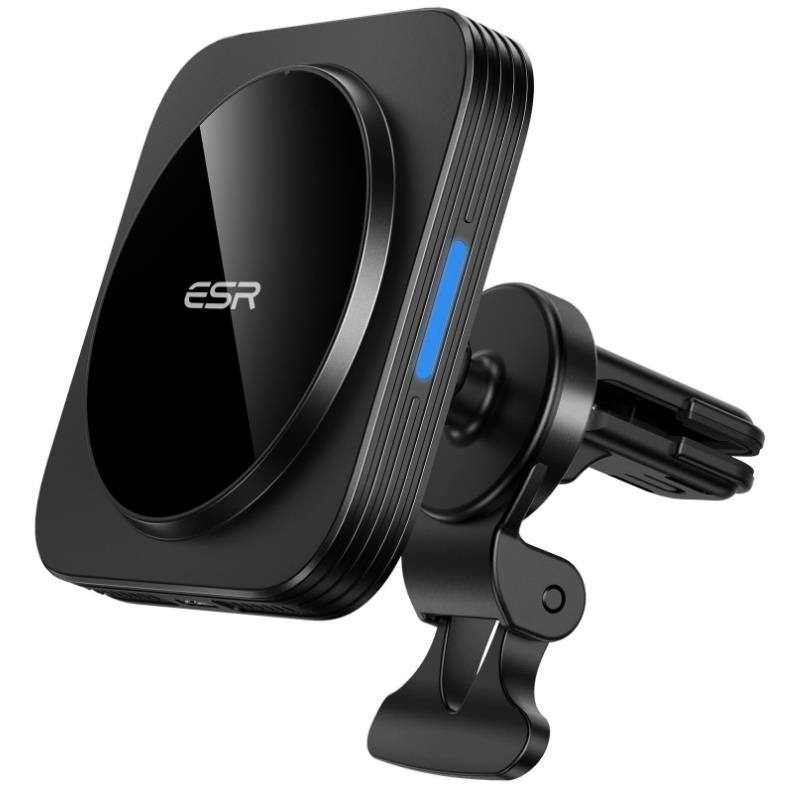 Pros
Made exclusively for iPhone 12
Secure magnetic attachment
Faster and easier charging
Stable and Adjustable
5W of Quick Charging
Holding your iPhone in your hands and looking at the directions from the map is not an option when you're driving. You need something to hold your phone, so you can have an easy view of both the road and the phone for navigation. In such times of need, this Halolock Magnetic Wireless Car Charger accessory from ESR will help you.

This iPhone accessory is designed exclusively for the iPhone 12 series which supports wireless Magsafe charging. The car charger device has powerful Halolock magnets that hold your phone tight enough even through the roughest terrain you may drive on to. This secure magnetic attachment will help you hold the phone at whatever level you want during the drive.
This car charger mount from ESR is quite stable and adjustable. You can rotate the charger between portrait and landscape view to get any angle you want. While you will be concentrating on the road, the charger will be applying 7.5W of fast wireless charging to the device. With this set of amazing properties, this accessory is the best choice for you.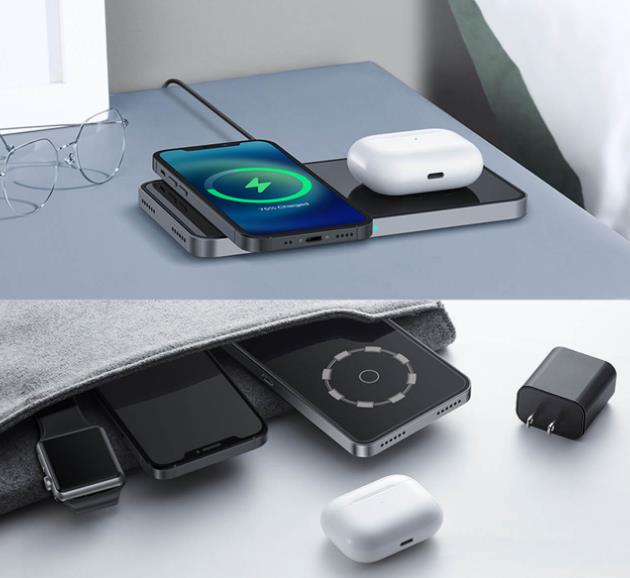 Pros
Multiple Device Charging Capability
Faster and easier charging
Quicker Wireless Charging Ability
Case friendly design
Safe and reliable for use
With this offering of theirs, you can charge two devices at once. As the charger has a Halolock magnetic wireless charger for the iPhone 12 and a standard wireless charger for Airpods, and the older generation iPhones.

The main charger for the iPhone 12 supports 7.5W of fast charging and 10W of charging for Qi-enabled devices. The device comes with an 18W of fast charging adapter and a cable as well. If you are thinking you'll have trouble using the charger with cases, you are mistaken. The charger fully supports cases of up to 5 mm of thickness. The Halolock magnetic ring on the magnetic charging and keeps your iPhone 12 Pro Max perfectly aligned with the charging coil for faster and hassle-free charging.
The suite of advanced safety features like the heat-dissipating design to prevent overheating, overcharge, and short-circuiting, makes this accessory another best choice for users like you.
The Final Word
While we cannot conclude that MagSafe has everything to cater to the expectation of many, but it will surely do for some. With these accessories from ESR in hand, it will be easier for users to make the most out of their latest devices.