Born to Move
When you get to a tough point in your workout and you feel like giving up, a good beat motivates you to keep going, push harder and achieve your goals. The ESR Dual-Driver Bluetooth Earphones act as your ideal workout partner, helping you concentrate on exercising while providing a comfortable fit and an incredible listening experience.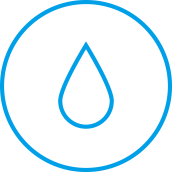 Waterproof Protection
Upgraded IPX6 water-resistance rating means sweat and rain can't slow you down.