The year 2021 has a lot to look forward to especially the release of Apple's latest iPad Pro. There's plenty of talk on the internet on when the iPad Pro 2021 is set to be released, its design, price, and specifications.
From MagSafe to 5G, there could be a lot of upgrades the iPad Pro 2021 will feature, making it worth all the excitement.
So, here's everything we know so far about the next-generation iPad Pro, which is expected to hit the shelves quite soon.
Release Date of Apple iPad Pro (2021)
The iPad Pro 2021 is expected to be released in March this year. We're almost done with February and the iPad Pro 2021 may launch mid-to-late March much like its predecessor was launched in March last year.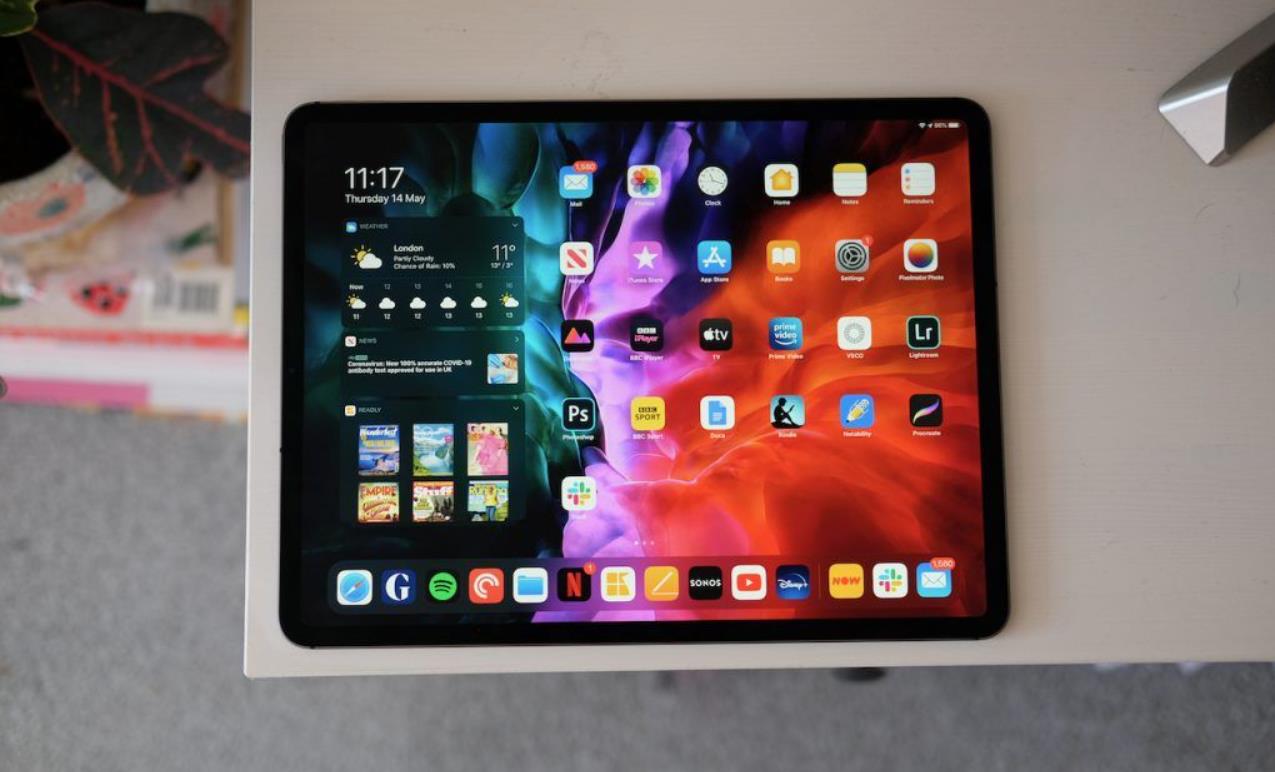 There's a lot of rumors going around, which means a new model is imminent to release soon. Even though Apple hasn't been consistent with its release dates, making it unpredictable.
However, rumors about the Apple Event being held in March points to the iPad Pro 2021 unveiling in this year's first quarter.
Price of Apple iPad Pro (2021)
Insiders suggest that the new Apple iPad Pro 2021 will have massive changes in features and upgrades, indicating that the iPad could even cost over $1,000. The models will differ in size and feature, Wi-Fi only and Wi-Fi plus Cellular models.
The models are expected to differ in storage, having 128GB, followed by 256GB, 512GB, and even the 1TB maximum storage capacity. Like the previous models, the iPad Pro 2021 will not have any expandable storage option.
Rumors also indicate that the iPad Pro 2021 will have similar pricing much like its predecessor. Apple's new model will feature new upgrades but they might balance it out to keep the price range intact. The price will be expected to be a little high if not a lot as each new iPad came with new and upgraded features.
Design of Apple iPad Pro (2021)
The iPad Pro 2021 is expected to have a similar design to its predecessor. Rumors do suggest that the iPad Pro 2021 will be thicker as Apple decided to switch to mini-LED technology.
We're going to have a similar modern design that Apple iPads are known for with minimal bezels surrounding the display for protection. It is also reported that the latest Apple iPad Pro will have more magnetic connectors at the top and bottom edges. This suggests that the iPad Pro 2021 will have more accessories like the magic keyboard, air pods, and even MagSafe charging.
The iPad will feature four speakers, two of them on each side, a USB Type-C port for charging, Apple pencil and keyboard connectors. It will also feature the same camera module and LiDAR sensor as the previous iPad showcased, with slightly better dual cameras.
Display of Apple iPad Pro (2021)
Since the iPad Pro 2021 is rumored to land with a Mini-LED display, it would deliver better contrast ratios and image quality.
Mini-LED technology offers an improved color reproduction unlike the standard LCD displays, and less likely to suffer screen burn-in when compared to OLED, which is currently used on high-end phones.
Rumors also indicate that the iPad will have a 12.9 inch and 11-inch version, out of which the larger model will feature the use of Mini-LED display technology.
5G Compatibility for Apple iPad Pro (2021)
Next up we have the 5G compatibility which was recently featured in Apple's iPhone 12, which was launched in October 2020.
This indicates that the iPad Pro 2021 will definitely support 5G compatibility making it the first tablet to have the A14 Bionic chipset among Apple's tablet range.
5G compatibility will enable users to enjoy faster data network services that rolled out recently, with impeccable speeds that can even eclipse broadband connections.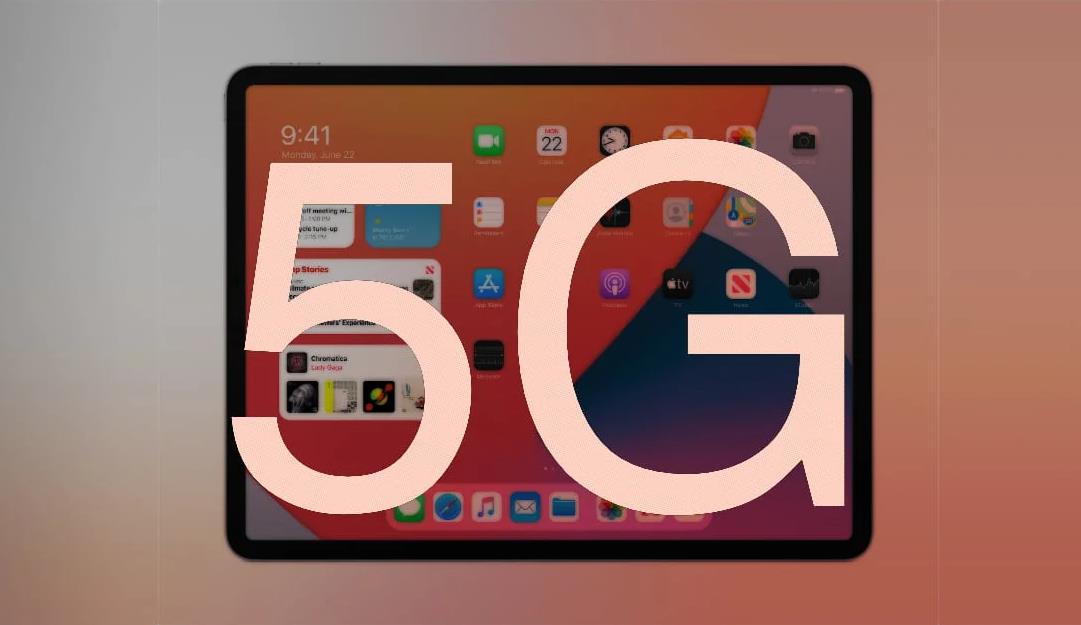 MagSafe Charging for Apple iPad Pro (2021)
Since the Apple iPad Pro 2021 will feature more magnetic connectors, Apple might be planning to enable MagSafe charging.
The MagSafe charger attaches to the back of any supported iPhone or iPad with a snap and charges your device faster.
The recently launched iPhone 12 already featured this so it is likely that the 2021 iPad Pro model will also have MagSafe enabled.
Specs for Apple iPad Pro (2021)
Aside from a Mini-LED display, 5G compatibility, and MagSafe charging, there are also other specifications to get you excited about the launch of iPad Pro 2020.
The iPad Pro 2021 will feature the return of the Touch ID sensor since the pandemic made Face ID recognition far from optimal due to masks. Apple might even be planning to launch a new Magic Keyboard alongside the iPad Pro 2021.
Even though the information online about the iPad Pro 2021 is mostly rumors, there might be some truth to it.
Software for Apple iPad Pro (2021)
The 2021 iPad Pro models are expected to feature iPadOS 14 out of the box, which has remarkable features like the Scribble and better home screen widgets. With scribble, users can write in their own handwriting with the Apple pen without having to rely on the on-screen keyboard.
The iPadOS14 also features new security features, like the Safari Internet Browser and showing app permissions that are required before downloading it. Other small interface changes make navigation easier on the large iPad screen.
The 2021 iPad Pro will likely feature iPadOS 15 support when it comes out later this year.
In Short:
What is it? The upcoming high-end Apple iPad
When will it land? March maybe.
What will be the Price? Not sure, but definitely a lot.
Will it have MagSafe and 5G? Possibly, yes.
The iPad Pro 2021 is undeniably something to look forward to with awesome features and upgrades. However, the rumors floating around remain just that till the Apple event takes place and declares the rumors true or not. What we do know is that it will once again reign supreme among high-end tablets because Apple never fails to surprise us with awesome features, and upgrades that we never knew we needed.