The Galaxy S10 is a perfectly sleek and jet-black glass monolith. If you are a proud possessor of the New Samsung Galaxy S20, it is pertinent for you to know certain generally unknown facts about it, mentioned below:
| | | | |
| --- | --- | --- | --- |
| New Name | Dimension (Length) | Name of Previous Generation | Original Name |
| Galaxy S20 | 6.2 inches | S11e | S11e |
| Galaxy S20 + | 6.7 inches | S11 | S10 |
| Galaxy S20 Ultra | 6.9 inches | S11 Plus | S10Plus |
Basically, your mobile device is a fragile electronic. You must handle it with utmost care. It is resistant to fingerprints and oil but not to smudge. The next important point for you to know is the step by step process of cleaning a Samsung Galaxy S20 without causing any damage to your device.
With an IPS68 rating, it is water-resistant. It can withstand submersion in up to 5 feet of water just for 30 minutes. So, there are chances that your device may get wet. Use a damp or wet cloth to clean your phone. Then, dry it with a dry and soft cloth to wipe out the water. Take special care to pat dry all ports and speakers.
When touched, your device takes on the natural oil of your fingers, dust, food debris, lint, and other contaminants and gets smudged routinely. Just as you cling to your Galaxy S20, smudges and grime cling obstinately to it.  If you don't wipe them out thoroughly, they may cause the functionality and longevity of your phone. Just a cursory wipe on the hem of your shirt won't serve the purpose of cleaning. Here are the top 10 tips on cleaning.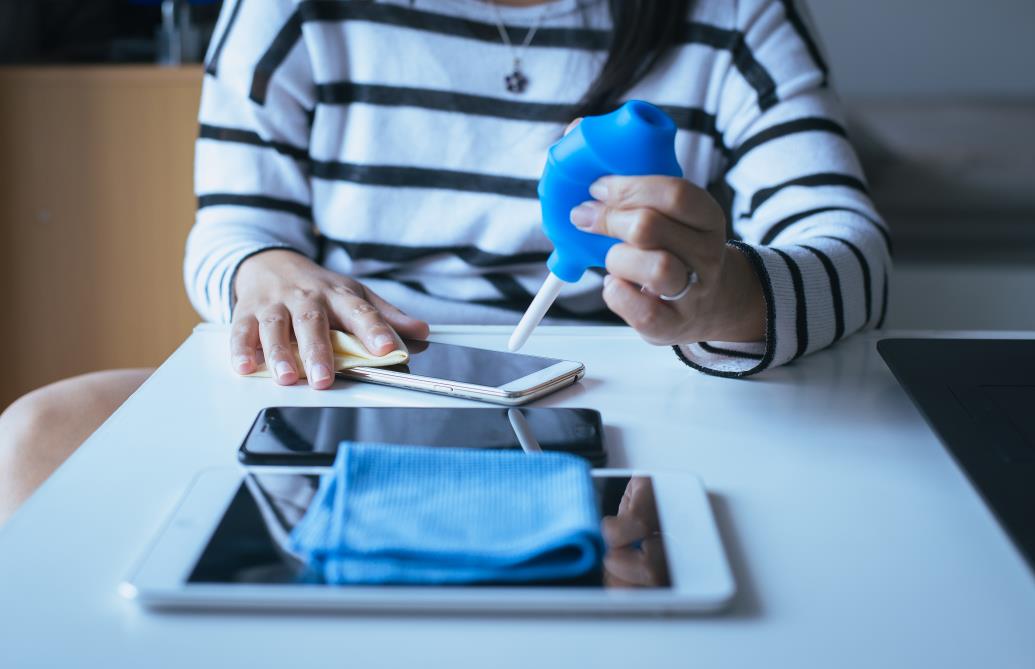 1: Restrictive Materials
Never use the following things for cleaning your Galaxy S20 phone because they may strip off water-repellent or hydrophobic and oil-repellent or oleo-phobic qualities of mobile screens.
Window cleaner: Although it is squeaky, it should not be used for cleaning your phone as it may remove the protective coating of resistance to water and oil.
Kitchen cleaner: An abrasive formula is used to make kitchen cleaner. Therefore, it may diminish the scratch-resistant properties of the screen.
Paper Towel: It may shred and may make the dirt or grime to scratch your screen.
Rubbing Alcohol: It can wear the protective coating of your phone that may make your phone more prone to scratches.
Makeup remover: This is because the chemicals used as ingredients will remove the protective qualities of the screen.
Compressed Air creates a mechanical force that may directly impact the delicate portals; particularly, the mike.
Dish soap and hand soap, even if gentle is not advisable to apply for cleaning Galaxy S20
Vinegar should never be used because it will strip the coating of the screen
Disinfectant wipes
2: Use Microfiber Cloth
The cloth removes marks of fingerprints and is scratch-resistant. The ultra-soft cleaning surface of the exclusively-made cloth wipes away most of the undesirable objects sticking throughout your phone. Dampen the microfiber cloth with distilled water and then apply it on the screen for wiping out smudge and fingerprints on your mobile phone. However, ensure that water does not squirt directly on the screen. You can apply the same process for cleaning the sides and back of your phone. You can either "use or throw" or wash the used microfiber cloth and reuse it.
3: Makeup Remover
Some residue of maker remover is sure to stick to the front and rear portion of your mobile. You can use makeup remover to clean the back and side portions. But, never use it for the screen because the chemicals used as ingredients can remove the protective coatings. Instead, use a specifically made makeup remover named Whoosh. The manufacturer of this product claims that it does not contain any trace of alcohol, ammonia, chlorine, or phosphates that are responsible for removing the protective coatings.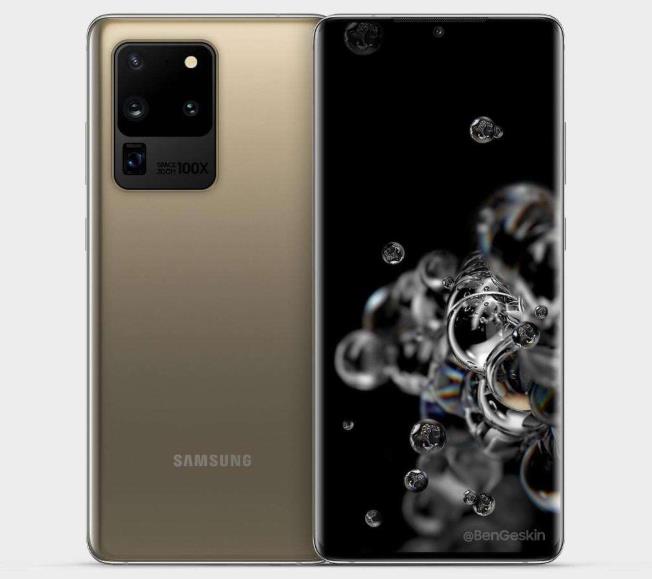 4: Lens Cleaner Spray
You can use such spray, but not by directly spraying on to the phone. Dampen the microfiber cloth with the spray and then clean your phone by the cloth. The liquid lens cleaner comes in bottles. Besides, using it for lenses and eyeglasses, you can use the liquid for other parts of your phone for removing smudges, dust, lint, makeup residue, and other gunk.
5: De-plugging Power
Detach all power sources before you start cleaning the screen. Avoid using any household cleaners. Ensure that moisture does not get into the micro-openings around the edges of your device.
6: Restrictive Cleaning Cloth
Avoid using hand towels, paper towels, or other abrasive cloths because of even the minutest presence of harder ingredients in them may cause a scratch on your device.
7: Avoid High Pressure
Don't apply water under high pressure, such as by using the sprayer. There are possibilities of water getting forced into ports and other openings like lens and speaker and damaging your phone. High pressure may even cause you to tarnish the color of your device.
8: Scotch Tape
Sometimes, lint and grime stick obstinately to the ports and crevices of your phone. Put a scotch tape along with the speaker and creases and roll it up to the port. The stickiness of the tape will pull out the lint and grime just as a magnet attracts the minutest iron particles.
9: Small Crevice Tool
Smaller speaker holes are unreachable to respond to the common cleaning. You can use a crevice tool to vacuum out the debris. You can go in for a micro vacuum available from Amazon.
10:  Phone Soap
This is a UV light that is claimed to kill 99.99% of germs and bacteria. It will make your mobile phone more hygienic.
Conclusion!
Investment on a Galaxy S20 is no doubt a judicious decision for remaining hassle-free while using a mobile phone. Moreover, it gives you a distinguished recognition. Unless you make it a point to clean your phone routinely, you will fail to get both of your desired objectives. Smudges and fingerprints are the greatest enemies in this respect. If you are equipped with the above tips, you can always boast for your Samsung Galaxy S20. 
You May Also Like to Read More about Samsung Galaxy S20 series protective cases…