The Samsung Galaxy S21 is one of the most sophisticated phones out today. As we all know, the value doesn't come cheap, and the S21 will take a huge bite out of your wallet, with prices starting at $999. Nonetheless, the top-notch specifications of the S21 make it a worthy buy. Once you've acquired your S21, you want your phone to be in the best conditions possible, and you also want to get the most out of your device. The only way to do this is to pay attention to the best accessories out there that will offer your phone protection, style and increased functionality. Here are the 10 accessories we think will make your Samsung S21 even better!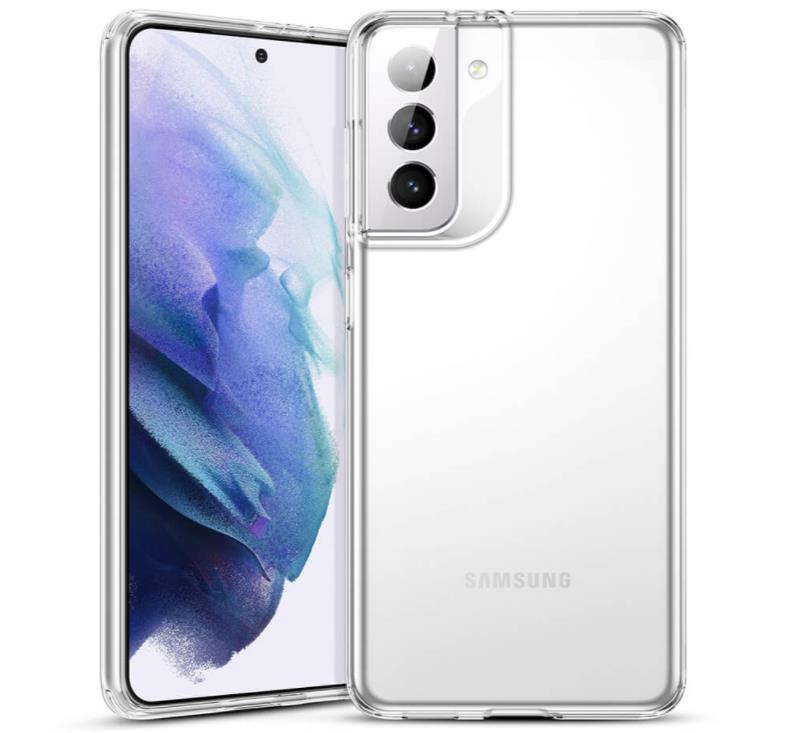 Key Features
Crystal Clear
Built-in microdots prevent watermarks
Slim, light and durable
We can all relate to that frustrating struggle of picking between showing off your brand new device in all its glory and having the right protection for your phone. Samsung has made this dilemma much harder with the stunning new colors the Galaxy S21+ comes in. If you have this struggle, the Project Zero Clear-View Slim Case is ideal, as it is crystal clear, allowing you to show off your new phone. Also, this case is flexible, easy to install, and very durable. This case will protect your screen and camera from scratches, bumps, and falls thanks to strategically raised edges. This case also comes with microdots that prevent the soft case from sticking to your phone and having those ugly watermarks.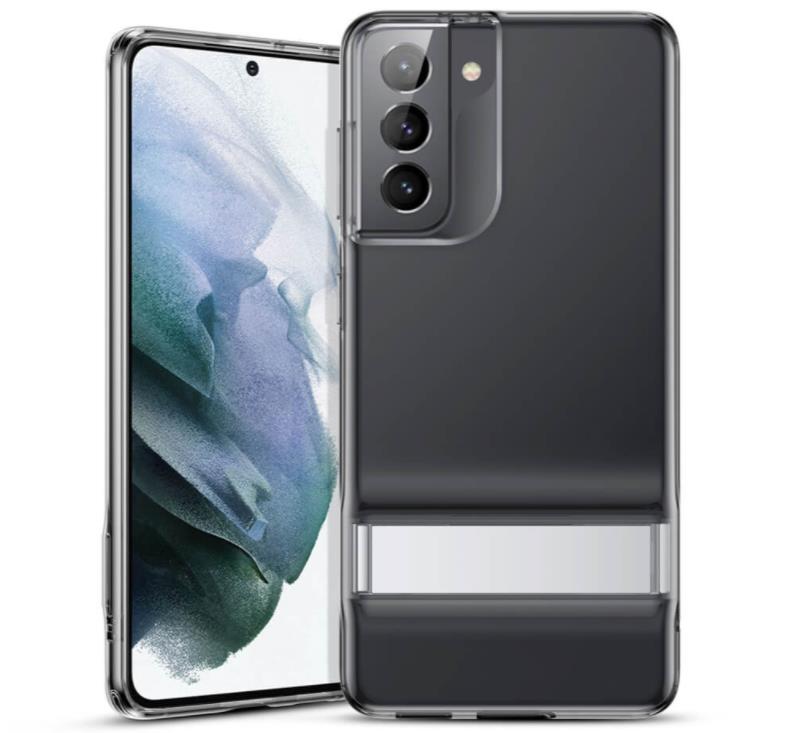 Key Features
Metal Kickstand for placing your phone upright
Only Compatible with S21+ (6.7 inches)
Polymer case offers better, more durable protection
The Metal Kickstand Phone Case comes in a flexible and highly durable polymer material, which offers better protection than conventional hard plastic. This exquisite phone case comes with a stand that can be used to place the phone vertically or horizontally, enhancing your video call and video watching experience. The Metal Kickstand Phone is easy to put on and off, and it fits snugly with your Galaxy S21+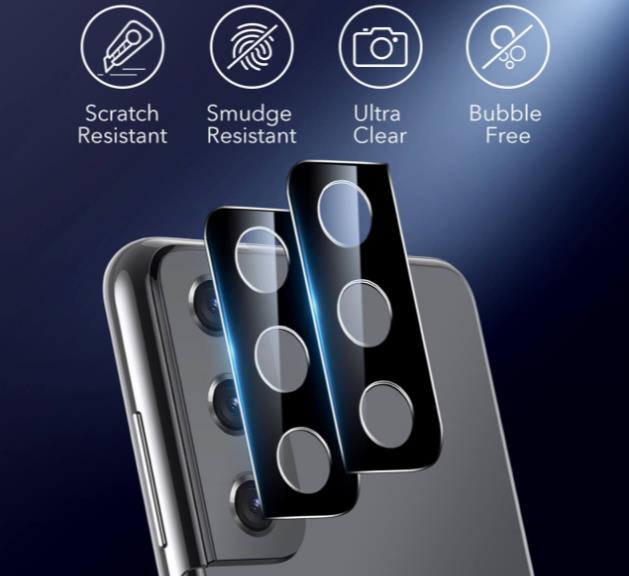 Key Features
Includes full installation kit for easy installation.
Scratch-resistant glass
Comes with two phone lens protectors and two cleaning kits.
One of the major attractive features of the Samsung Galaxy S21 is its brilliant camera, and the crisp, clean HD pictures it creates. If you're buying the Samsung Galaxy S21 and you're hoping to take advantage of that sophisticated camera and what it can do, then the last thing you want is a crack or scratch on your phone's camera lens. To avoid that, you can get the S21 Phone Camera Lens Protector for yourself, to ensure that your lens always stays safe. The lens protector is HD clear, ensuring that the quality of your pictures is not affected.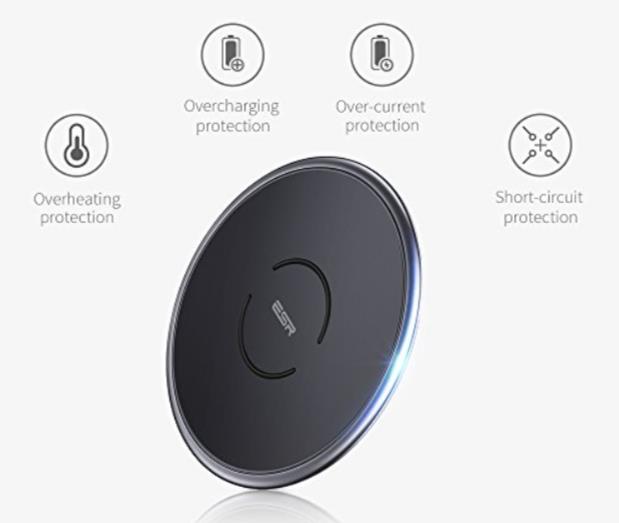 Key Features
Charges 0.5 hours faster than a standard wireless charger with 7.5W fast charge capacity
Advanced built-in cooling system to prevent overheating
Compatible with any Qi-enabled device
The Tidal Metal Frame Wireless Charger is perfect for those tired of charging their Samsung S21 traditionally. This charger comes in 5W, 7.5W and 10W variations. The wireless charger is easy to use and merely placing your Samsung S21 on it will guarantee a quick full charge. The Wireless charger also has a cool feature that allows it to detect your wireless charging device and lets it shut down automatically if foreign metal objects are placed on it.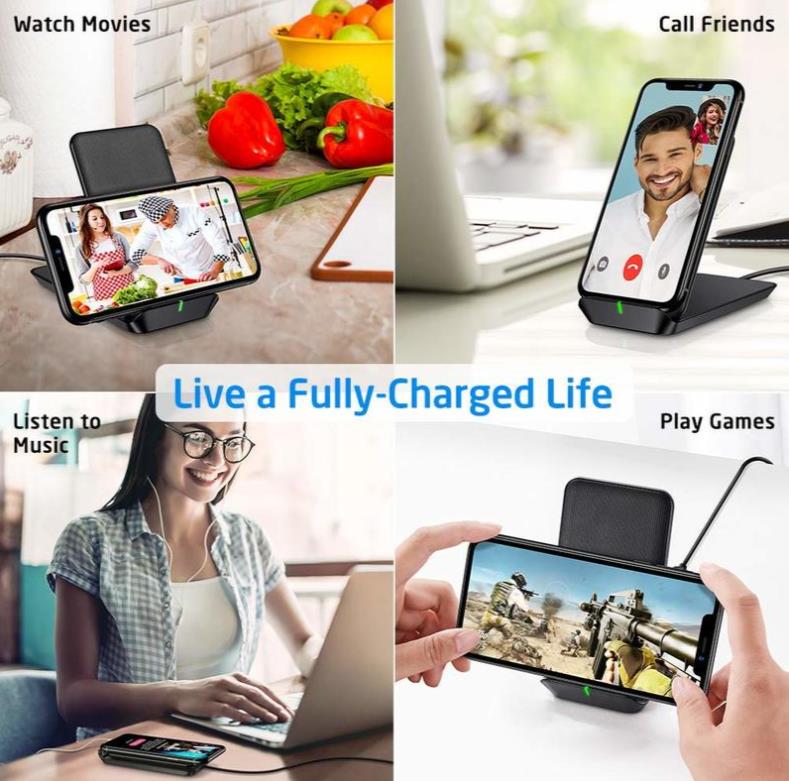 Key Features
Supports dual-position charging
Compatible with most phone cases that don't have metal attachments or thickness exceeding 5mm
Adaptive fast 10W charging
The Shift Wireless Charger is definitely a must-have for your Samsung Galaxy S21. The Wireless charger is easy to use and comes with an intelligent and highly efficient chip that provides fast 10W charging for your device. The wireless charger allows your phone to be placed either vertically or horizontally. Additionally, this wireless charger can be folded, making it great for travel.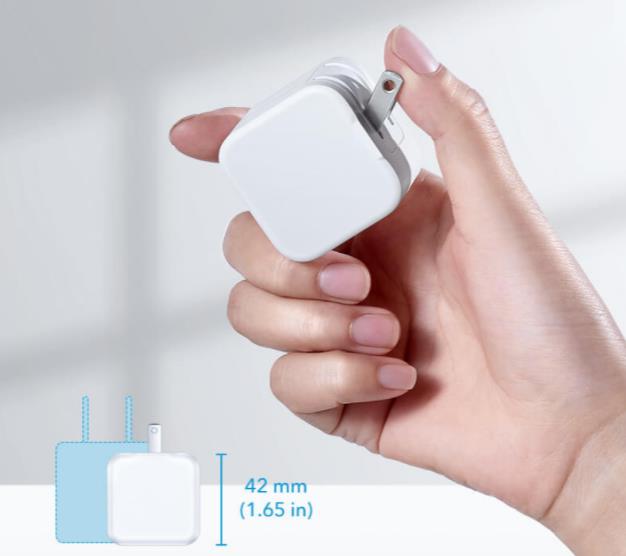 Key Features
20% smaller than the iPhone PD charger
Two times faster charging than a standard charger
Smart charging allows the device to detect and deliver the optimal charging for your device
Compact and durable, capable of withstanding 5000 plug-ins and internal corrosion
The Mini PD Charger is the perfect example of "size doesn't always matter". While 20% smaller than the iPhone PD charger, this mini charger is two times faster than your standard charger. Despite its small appearance, this charger is durable, tough and flame retardant, ensuring that you get the best value for your money.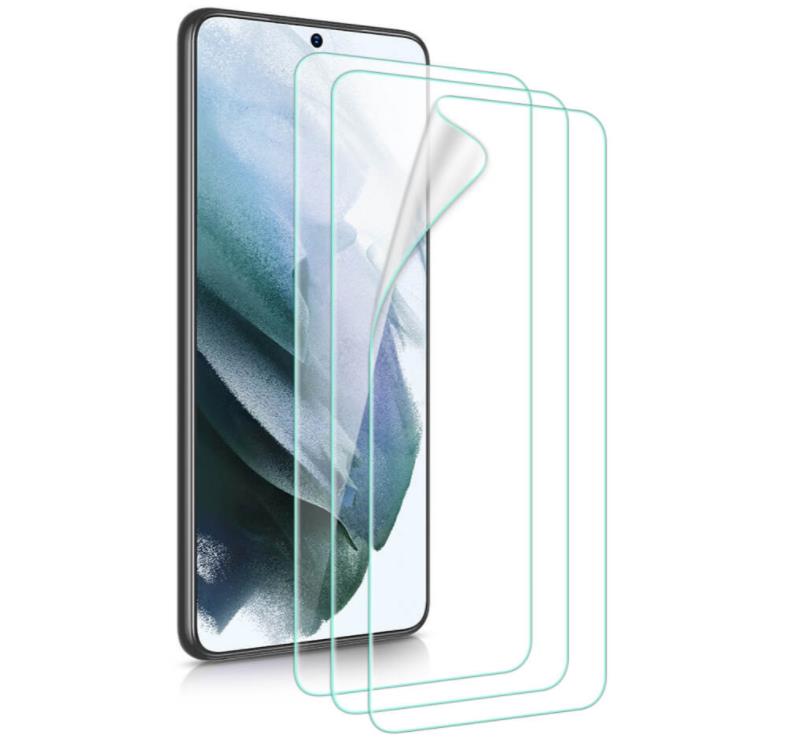 Key Features
Self-heals from light scratches over time
Flexible polymer allows full protection while maintaining case compatibility
Allows for responsive screen and fingerprint reader
The Liquid Skin Screen Protector is not glass, as you can tell from its name. The polymer screen protector allows for full protection of every inch of your phone screen while remaining flexible enough to not disturb your phone case. The screen protector heals from light scratches over time, ensuring that your phone continues to look fresh and neat.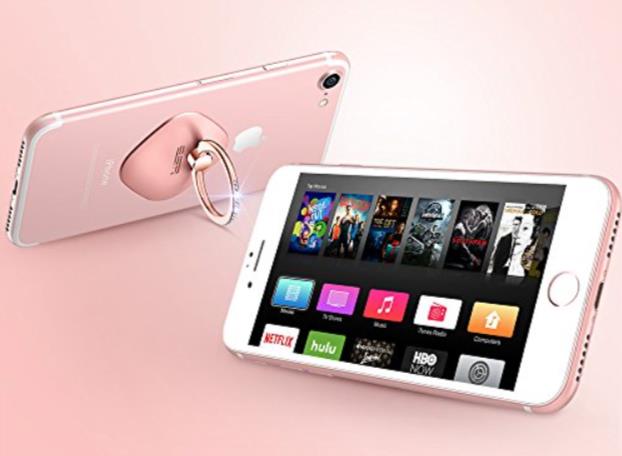 Key Features
Sparkly design with 25 crystals to glam up your phone
Washable and reusable
Both 360 degree and 180-degree two-dimension rotation
The ESR Phone Ring Stand is a must-have accessory to improve your phone's beauty and functionality. This durable ring holder allows you to hold your phone more comfortably, and the fact that it's washable and reusable means your phone will always look fresh.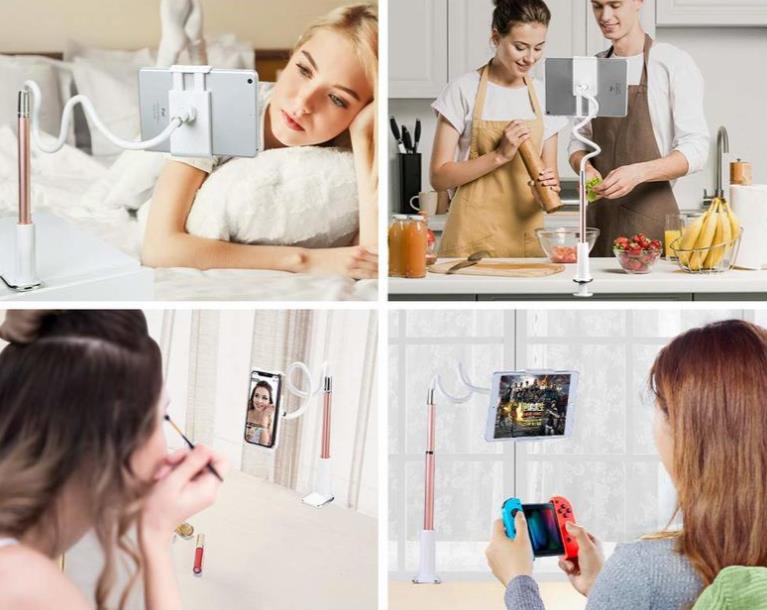 Key Features
Can be extended from 4.7 inches to 7.5 inches, allowing it to accommodate most devices
Versatile and adjustable clamp
Neck length can be extended by 8.5 inches and can rotate in 360 degrees
The ESR phone/Tablet Stand is essential for having a first-class viewing experience with your phone. This adjustable stand allows you to enjoy a hands-free viewing experience and make studying or watching videos much more enjoyable. Its adjustable bracket and clamp will enable it to be compatible with most devices.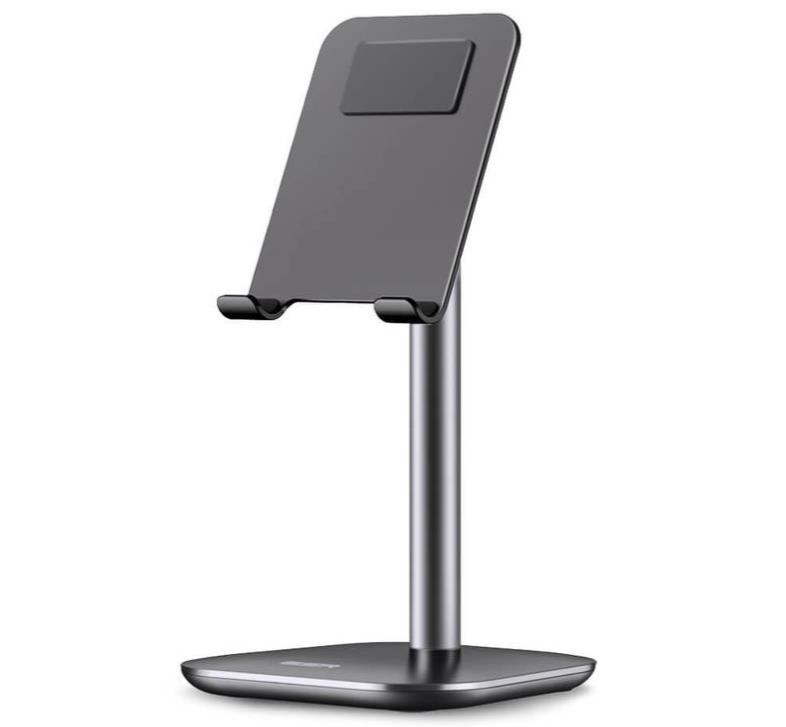 This stand can be used for any device including your S21 Plus. It has a wide base that stabilizes the whole structure along with non-slip padding in the base and the holder. You can easily adjust the angle of this stand and lock it in place. Overall, this is a great phone stand for reading, watching movies, or looking at recipes while cooking.
Features
Wide base
Non-slip padding on base and holder
Can adjust the angle and lock it in place
So there you have it! 10 accessories that will make owning a Samsung Galaxy S21 even more of a wholesome experience.