The time has come. Galaxy S21 Plus is finally out in the world satisfying all of our expectations. The smartphone combines high-end features such as the speed of Qualcomm's new Snapdragon 888 chip, 8 GB RAM, and 5G connectivity. It also has an impressive quad-camera system and a 6.8" WQHD+ LTPO display. With all these sophisticated technologies integrated, the Samsung Galaxy S21 Plus does not come in cheap. You will have to spend at least $1000 to own this beauty.
So, when/if you are finally bringing your Galaxy S21 Plus home, you need to be prepared with all the accessories to make better use of your phone. Having a couple of screen protectors, protective cases, and lens protectors is absolutely important if you want the S21 Plus to survive untimely cracks and scratches. Other accessories like an extra charger and a phone stand would also make your new life with the S21 Plus, a smoother experience.
So, from A to Z, here are all the accessories you need to have if you are going to own the Samsung flagship smartphone, Galaxy S21 Plus.
Protective Cases
A case is one of the most important accessories that you need to buy for your smartphone. These absorb impacts and protect your phone from possible scratches and cracks. We recommend these two protective cases for maximum shock-absorption.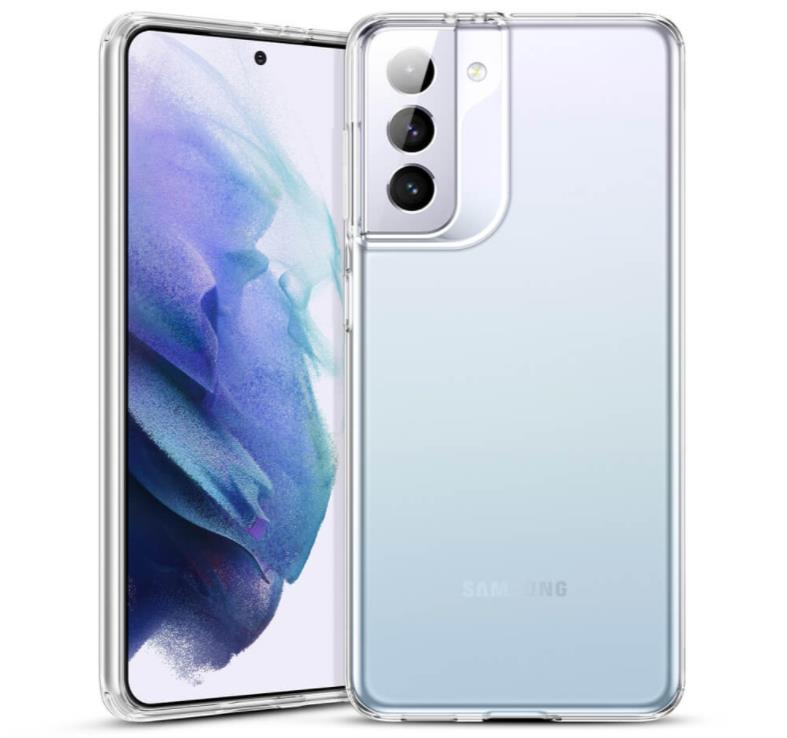 This case is made of light, TPU material. It provides excellent protection to the corners which are the most vulnerable during impacts. It also features microdots to prevent the back from clinging to the phone and creating unflattering watermarks. The case is soft and has a good grip as well. Best of all, the crystal-clear case is perfect if you want to retain the classy aesthetic of the Galaxy S21 Plus.
Features
Slim and light
Microdots to prevent watermarks
Crystal-clear case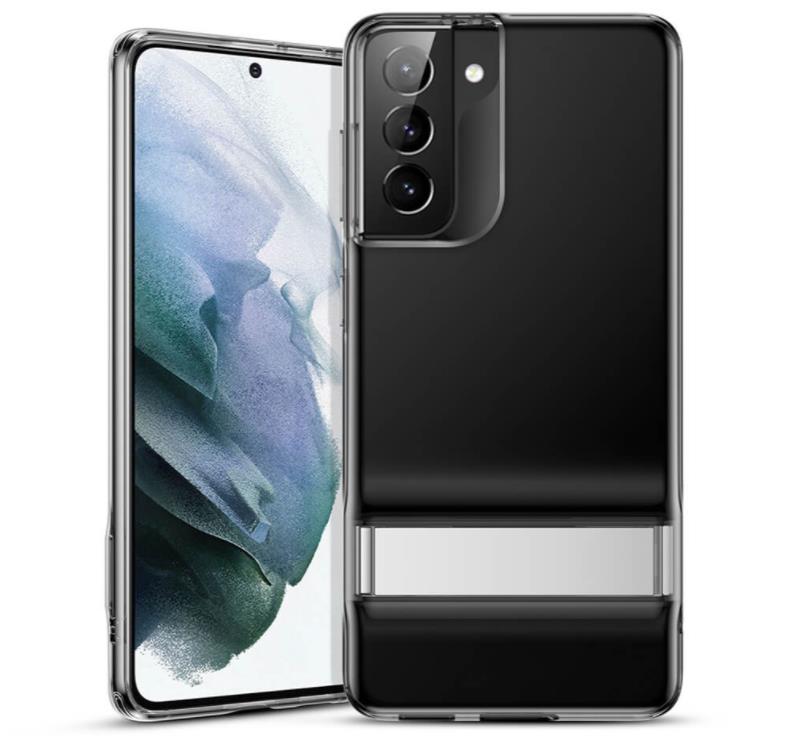 This case is definitely one of our favorites because of the freely adjustable metal kickstand. With it, you can adjust your phone to the right angle without a hassle when watching a movie or video calling. The case itself is made of a polymer material. The high flexibility of this material grants a tight fit around the S21 Plus for maximum protection. The case also features raised edges around the screen and the camera designed to prevent the surfaces from getting scratches.
Features
Flexible polymer case
Raised edges
Metal kickstand
Camera Protectors
Most phone cases feature raised edges to protect the screen and cameras from scratches. While this is effective to some extent, the best way to make sure that your camera screen is highly protected is to get phone camera lens protectors. We have a great camera lens protector right here at the ESR store.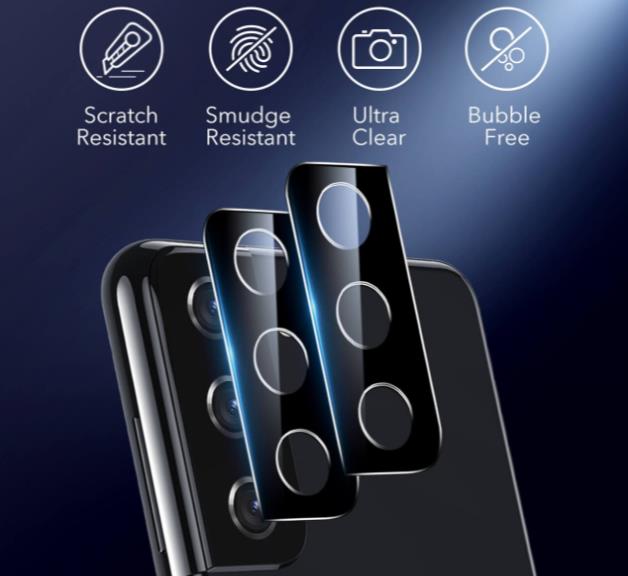 This camera lens protector is easy to install and comes with two phone lens protectors, two cleaning kits, and instructions. The full installation kit ensures easy bubble-free installation even if you are an amateur in installing lens protectors. The scratch-resistant glass has HD clarity. So, it will not intrude on the quality of the photos and videos either.
Features
HD clarity
Comes with a full installation kit
Easy to install
20W PD Charger for Galaxy S21 Plus
Most smartphones come with external chargers. However, as with all chargers, these are prone to breaking. So, it is always a good idea to be prepared with a spare charger. PD chargers offer fast charging and are compatible with a range of devices. So, we highly recommend owning a PD charger that can come in handy when you lose or break your charger.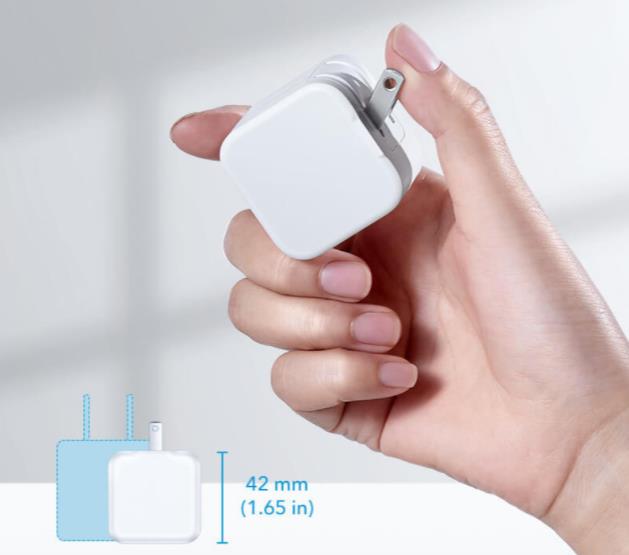 This charger has 2 times the charging speed of a regular charger and is quite convenient to own. It is compatible with many smart devices including Samsung, Apple, and Google devices. It is safe, sturdy, and can detect the optimal charge for all your devices.
Features
Detect and adapts to the optimal charge of a device
Compatible with many devices
Fast charging
Wireless Charger
The Samsung S21 Plus supports wireless charging. So, you might as well make use of this feature and invest in a wireless charger. These minimize the need for cables and can charge devices faster. Best of all, they have a futuristic appeal that you definitely should not be skipping out on!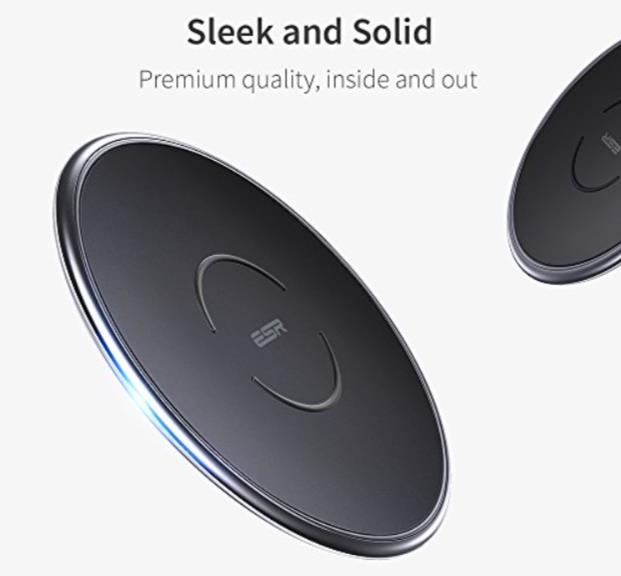 Tidal metal frame charger is one of the best wireless chargers for smartphones. It provides a 10W fast charge for Samsung devices. The charger can automatically shut down when foreign metal objects are detected. And, it also has heat dissipation methods to keep cool while in use. So, it is incredibly safe to use this charger. The LED light on this charger stays on for 60 seconds and automatically turns off while charging continues. So, the light wouldn't bother your sleep either.
Features
10W fast charging
Stays cool
Detects foreign metals and shuts down
LED light turns off automatically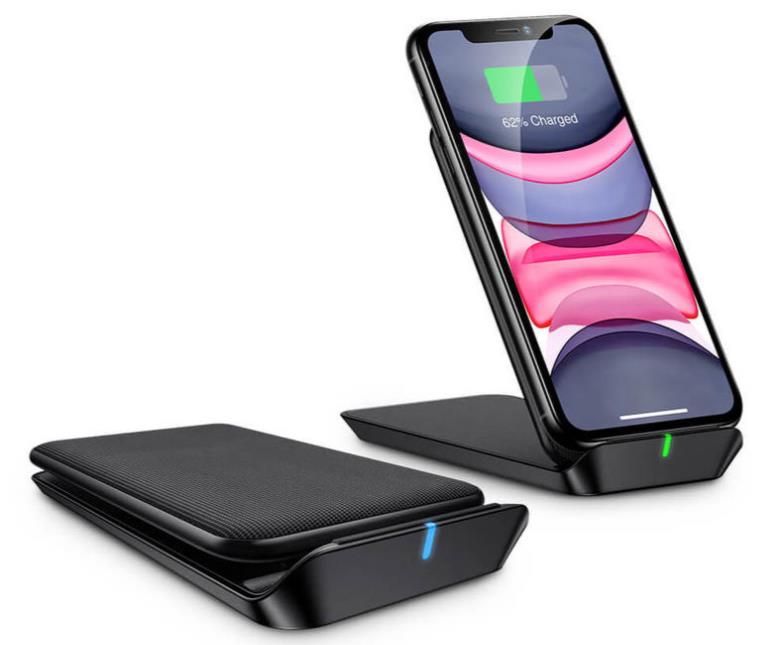 This charger is a compact, case-friendly option for charging anywhere. And, it is also compatible with most phone cases unless the case has metal attachments or is thicker than 5mms. Another plus is that you can charge your phone either vertically or horizontally. We definitely recommend this charger for the best convenience and ease of use.
Features
10W fast charging
Can charge either horizontally or vertically
Compact charger
Screen Protectors
Screen protectors are a must-have to protect the screen of your Samsung S21 Plus from scratches. When buying screen protectors, you can choose a TPU, glass, or liquid skin protector according to your preference.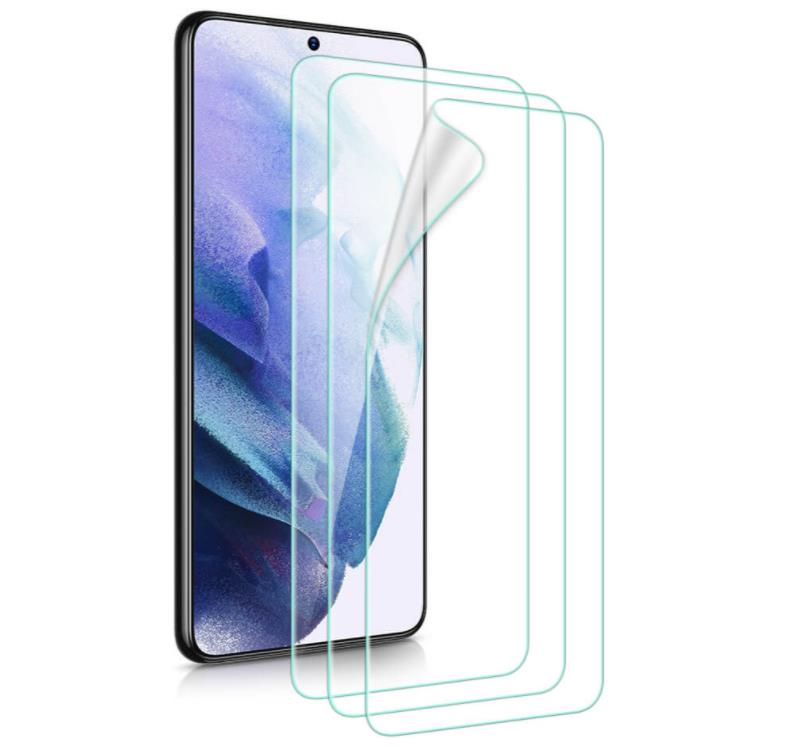 This liquid skin full-coverage screen protector is one of the best options to optimally safeguard your screen from scratches. Liquid screen protectors give you a smooth, highly responsive screen. This screen protector is perfect if you don't prefer glass protectors which usually are very obvious on the screen. Plus, the liquid protector is capable of healing minor scratches over time and will keep your screen feeling new.
Features
Smooth and highly responsive feel
Completely case compatible and covers the whole screen
Can heal minor scratches over time
Phone Stand
While these are not necessary, owning a phone stand is going to make your everyday life much easier.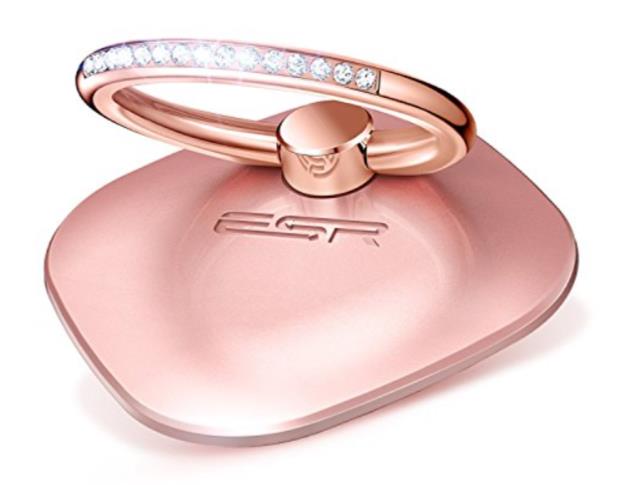 This ring stand will add to the aesthetic of your Samsung S21 Plus while making it a piece of cake to carry the phone. The metal ring stand has a fashionable sparkling design with 15 crystals on the top. This sturdy ring holder can be applied to the back of your phone.
Features
Fashionable design
Sturdy
Makes multitasking easier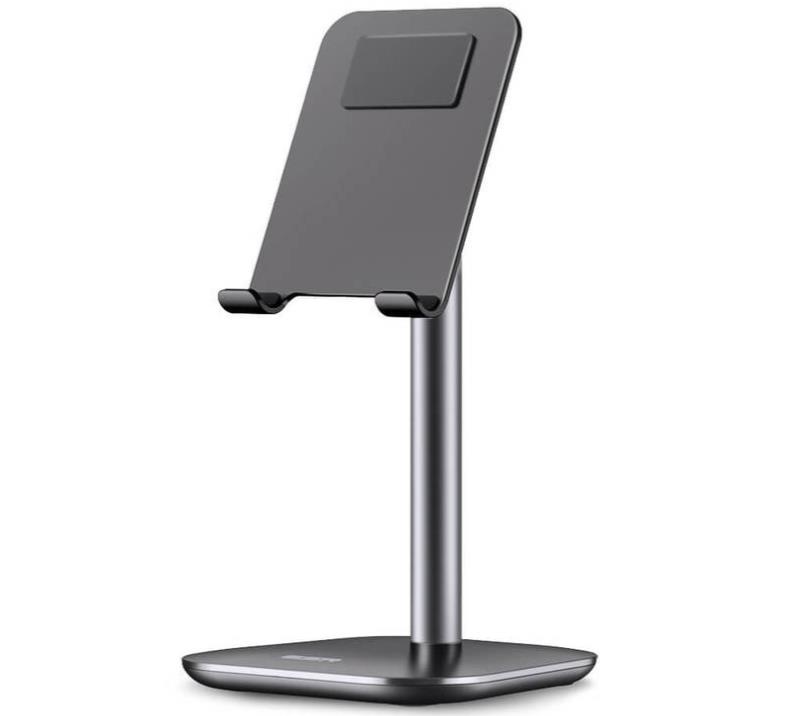 This stand can be used for any device including your S21 Plus. It has a wide base that stabilizes the whole structure along with non-slip padding in the base and the holder. You can easily adjust the angle of this stand and lock it in place. Overall, this is a great phone stand for reading, watching movies, or looking at recipes while cooking.
Features
Wide base
Non-slip padding on base and holder
Can adjust the angle and lock it in place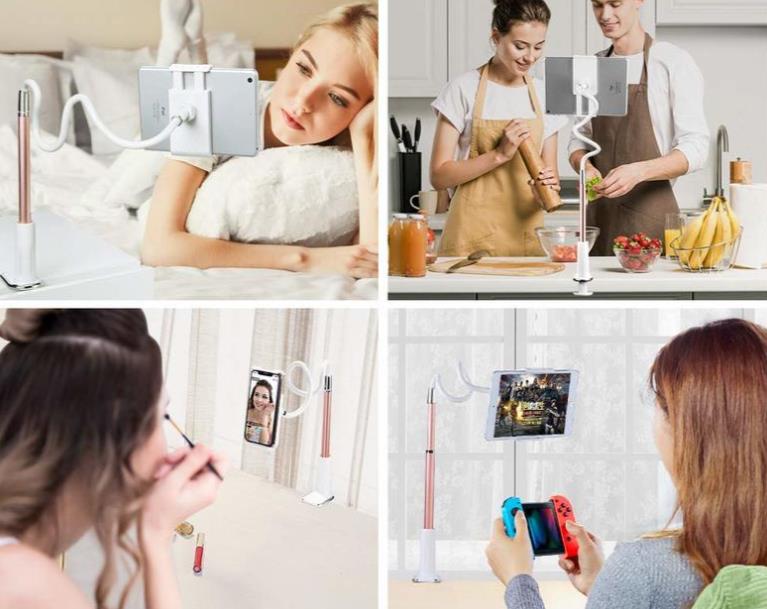 This is a stable and secure option to hold up your phone. It is compatible with a broad range of devices and is fully adjustable to any viewing angle. The stand can be clamped on tables that are 3" or less in thickness. And, it also comes with rubber padding in the clamps to prevent scratches on the surface. This flexible phone stand will truly be invaluable when you want your hands to be free.
Features
Stable phone stand
Compatible with many devices
Fully adjustable
Doesn't leave scratches when clamping