So you just got your hands on the latest iPhone 12 Mini and would like to use it daily, then you need a few accessories to maximize its functionality and keep it safe from harm. Therefore, we have compiled a list of the 10 must-have iPhone 12 mini accessories that you can buy.
So without further ado, let's dive in:
Protective Case
Starting with the most important accessory that you can buy for your iPhone 12 Mini, and that is the protective case. Smartphones are quite fragile and we humans use them daily making them prone to damage. Therefore, you must invest in a high-quality case for your expensive and gorgeous iPhone 12 Mini.
Now you have a ton of options to look at when you browse through the internet, but some cases can be quite bulky and unappealing to the eyes and feel. While some cases can even make it more prone to damage than keeping it secure.
So, you have to be careful when buying a protective case. Here are the top 2 protective cases recommended by us that you can buy for your iPhone 12 Mini.
One is the iPhone 12 mini Cloud Soft Silicone Case that is not only slim and stylish but also offers premium protection that your premium smartphone needs.
The second case is the iPhone 12 mini Cloud Soft Case that features the unique HaloLock Magnetic Ring that enables fast and easy MagSafe wireless charging anywhere, anytime.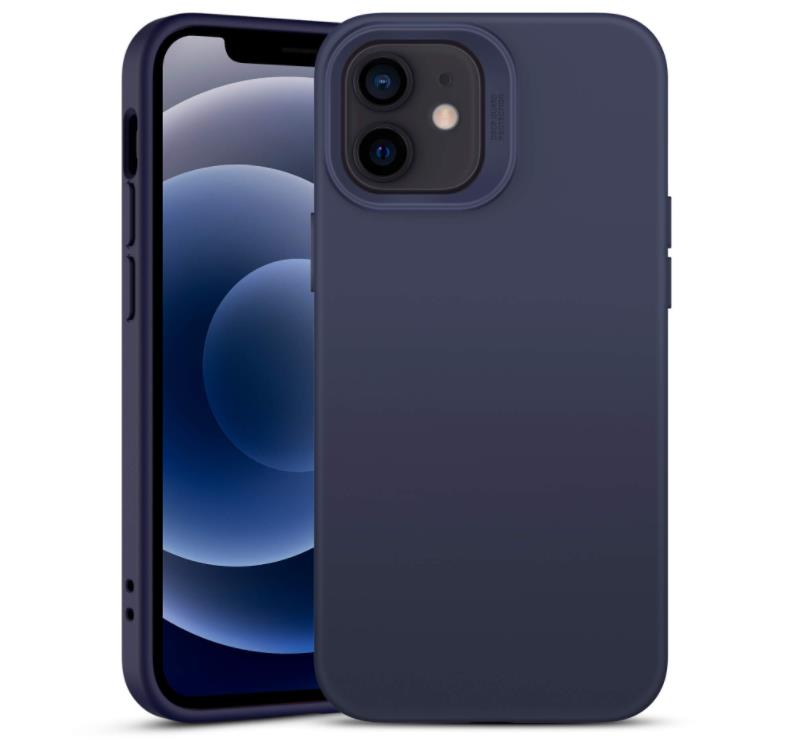 Soft and Silky texture
Matte Finish for a comfortable grip
Slim and light-weight
Raised Bezels for Premium protection
Fits perfectly
Available in Orange, Black, and Navy Blue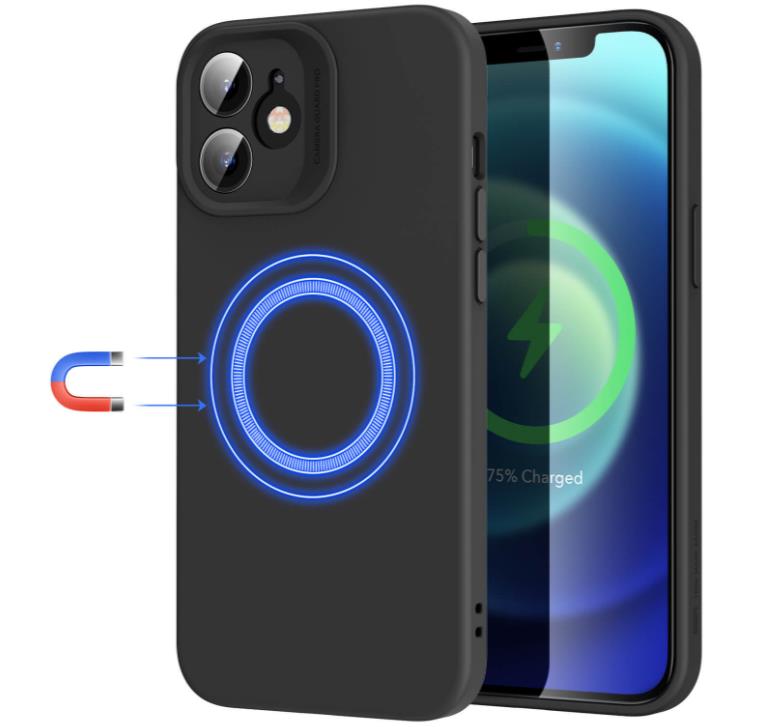 Silky and Soft Texture
Matte Finish for Comfortable Grip
Supports Magnetic Wireless Charging
Thin and Lightweight
Available in Black and Blue
20W PD Charger for iPhone 12 mini
Next up on the list of must-have accessories is the PD wall charger for your iPhone 12 Mini. Now you might be wondering why you need this, well it is because this charger offers fast charging capability. It is smaller than the standard iPhone charger and has twice the charging capability.
The charger is compact and durable with the ability to withstand 5000 plug-ins and resist corrosion for prolonged life. It is equipped with a smart charging feature that can automatically detect the optimal charge that your iPhone 12 mini needs, keeping your device safe from the damages of overcharging.
Lastly, if you're worried about the sturdiness of the wall charger then you must know that it has secure prongs that keep the charger steady on your wall socket. It is FCC, CE, and RoHS-certified safe, so you can charge your iPhone without the stress of damaging its battery.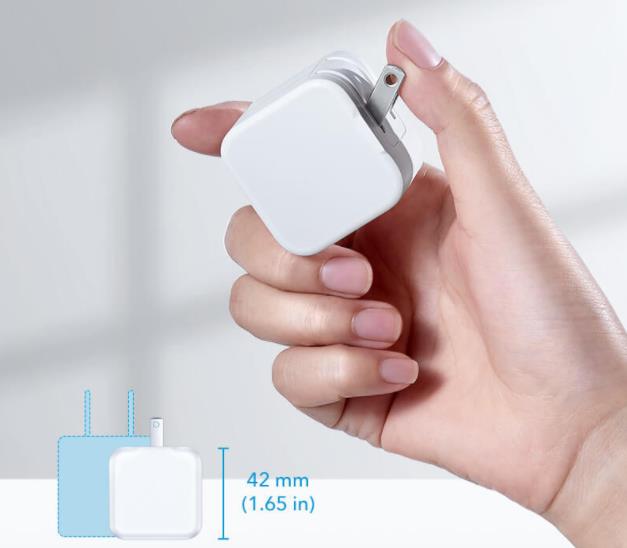 Sturdy and Durable
Safe and Compact
2x charging capabilities
Smart charging feature
Secure Prongs
Screen Protector
If you have found the perfect case for your iPhone 12 Mini, then you also need to look at a quality screen protector to keep your iPhone free from scratches and safe from shattering upon impact. The screen is one of the most intricate and delicate elements of any smartphone and requires the best protective gear to keep it safe from harm.
The best screen protectors for your iPhone 12 Mini by ESR are the tempered-glass full coverage protector and the tempered-glass privacy protector. Both screen protectors are perfectly compatible with the iPhone 12 Mini and are made with high-quality tempered-glass that can withstand up to 5kg weight, keeping your iPhone's screen safe and secure.
They come with an easy to install kit that makes applying the screen protector stress-free. The only difference is that one is a full coverage protector while the other one provides premium privacy protection that you can use to keep prying eyes away from your phone.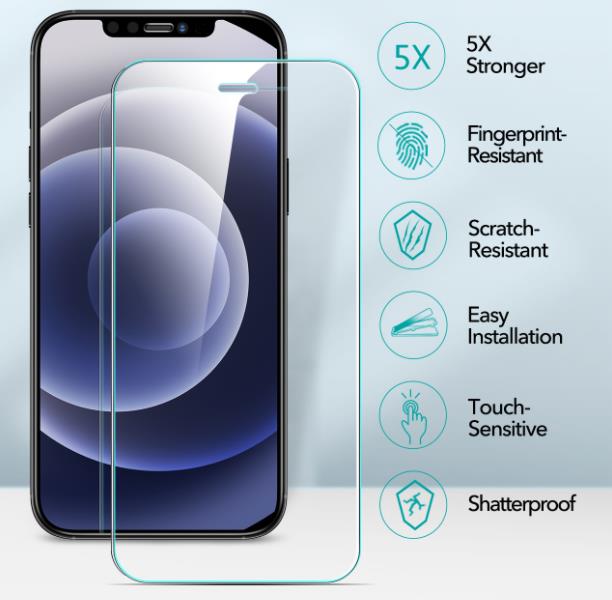 Perfectly Compatible
Installation kit included
Triple strength tempered glass
Face ID compatible
Full-coverage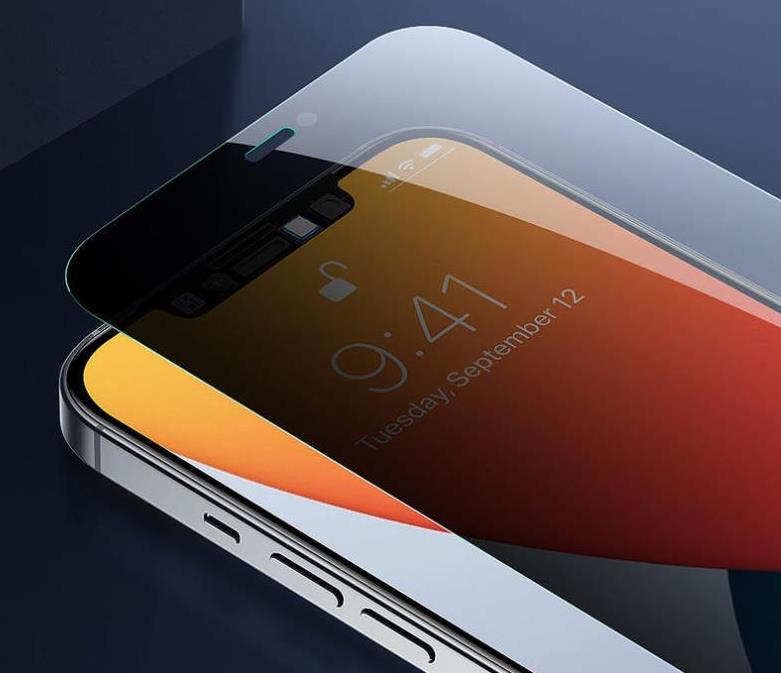 Perfectly Compatible
Installation kit included
Triple strength tempered glass
Face ID compatible
Privacy filter
MagSafe Wireless Charger
Up next is the MagSafe wireless charger that offers perfectly aligned charges for iPhones equipped with the official iPhone 12 MagSafe cases. It has a magnetic HaloLock Ring that keeps your iPhone centered on the charger pad for a much more consistent and fast charging.
The HaloLock Magnetic Wireless Charger is designed exclusively for the iPhone 12 series and has advanced safety features with a heat-dissipating metal frame and a suite of built-in safety measures to ensure your iPhone is cool and safe from overheating during charge.  Moreover, the wireless charger is sleep-friendly as it features a soft status light that turns off after a while ensuring you get a good night's sleep.
If you're looking for a wireless charger that can be used in your car while driving, then you need the HaloLock Magnetic Wireless Car Charger Mount. The car charger mount has a secure magnetic attachment that holds on to your iPhone 12 Mini even while driving down the roughest terrains.
The car charger has fast charging capabilities and can be adjusted according to your convenience at any angle. You can rotate between portrait and landscape mode or an angle in between and keep your iPhone in place thanks to the stable feature of the charger.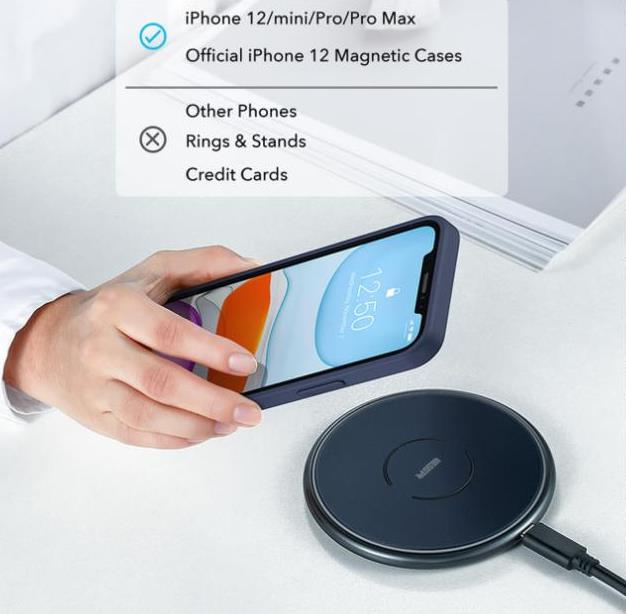 Advanced Safety Features
MagSafe Cases Compatible
Sleep-Friendly
Compact and Durable
Equipped with Heat-dissipating metal frame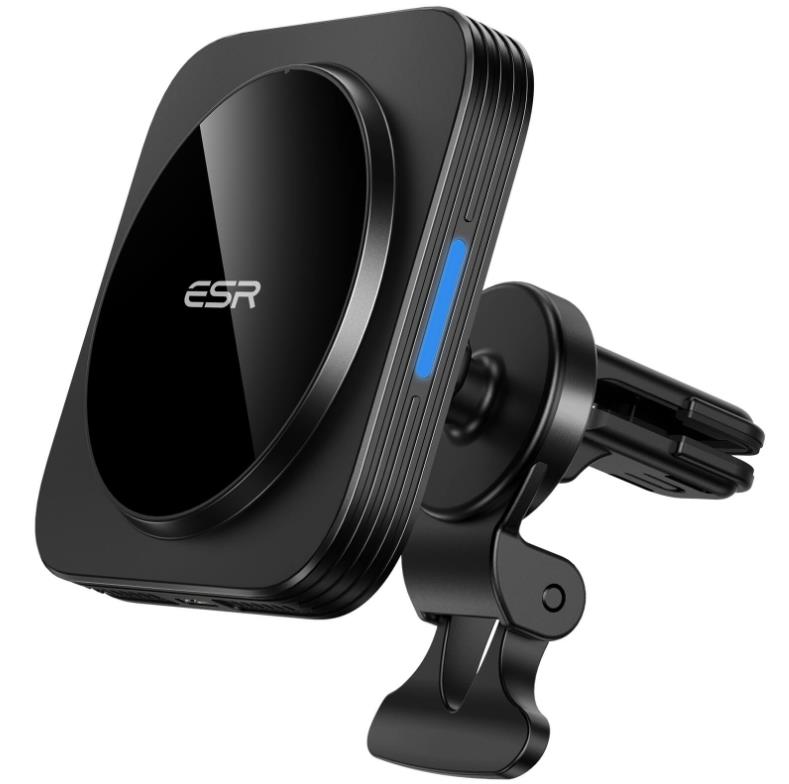 Secure magnetic attachment
Faster charging experience
Powerful HaloLock magnets
Stable and Adjustable at any angle
Durable and Compact
Camera Protector
Besides the screen, the most fragile part of any smartphone is the camera lens. Therefore, you need an iPhone 12 Mini camera lens protector. The camera is usually elevated a little and is at risk of getting scratched or worse, shattering upon impact.
The best way is to invest in a quality camera lens protector, that is perfectly compatible with your iPhone 12 Mini, can be applied hassle-free, and won't compromise on the camera's photo quality.
The lens protector is made of high-quality tempered glass that is scratch resistant and keeps your iPhone's camera safe and secure.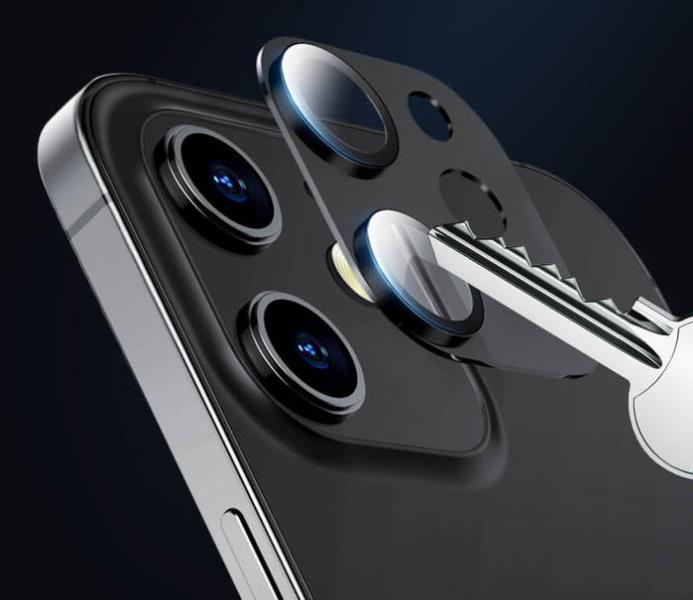 Perfectly compatible
Made with high-quality tempered glass
Scratch Resistant
Cleaning kit included for hassle-free application
Flexible Phone Stand
You know how when we end up using our phones for hours and get tired of holding it in our hands, well then you need the flexible phone stand for solving this problem. It will make your work or entertainment much better as you can keep your iPhone 12 Mini in the stand safely and use your phone conveniently.
The Flexible phone stand is made of high-quality aircraft-grade aluminum and is designed to keep your phone stable and secure as you use it. The best part about this phone stand that is made to be used with smartphones of different sizes.
Broader compatibility enables it to be fully adjustable thanks to its versatile clamp. The length and angle of the stand can be adjusted as you want, thus you have full control over your viewing experience.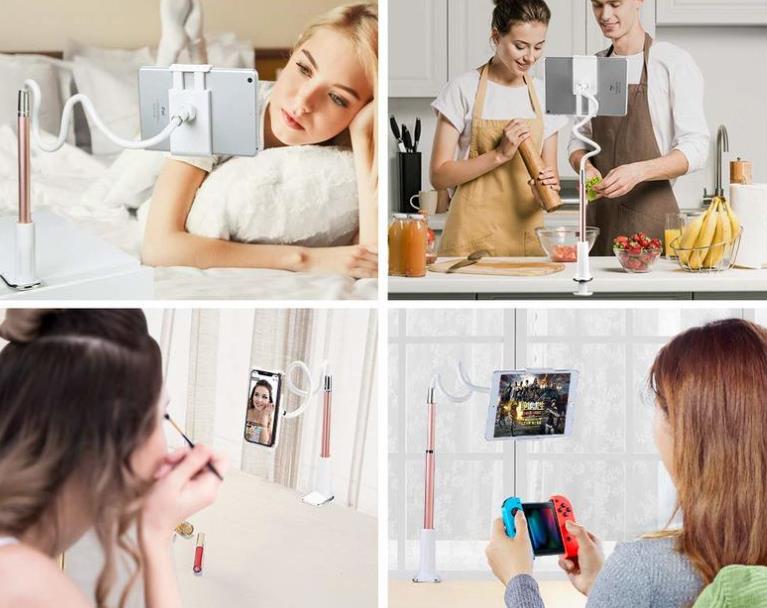 Safe and Secure
Compatible with many smart devices
Fully Adjustable
Stable hold
Versatile Clamp
Available in Silver and Rose Gold.
Ring Holder
The final item in our list of must-have accessories for your gorgeous iPhone 12 Mini is this beautiful ring holder/stand. It has a sparkly design with 15 crystals that make your iPhone look stylish and fashionable.
The ring holder can be moved freely and can hold your phone firmly when in stand mode. You can easily multitask on the go with this versatile ring holder and stand.
With this ring holder, you won't even have to worry about the phone dropping while you're out and about as it keeps your phone secure with top-tier adhesive and eco-friendly material that is capable of holding up to 3kg of weight securely.
Stylish Sparkly Design
Firm and Sturdy Hold
Washable and Reusable
Can hold up to 3kg smartphone weight
Free-style position
Available in Silver, Black, and Pink.
Conclusion
This was the ultimate guide to must-have accessories for your iPhone 12 Mini. We hope you found value in this article and were able to find the perfect accessories to use your expensive smartphone to its full functionality.
Let us know in the comments below which accessory you can't use your phone without. We would love to hear from you!