There were landline phones. Then there were feature phones. Then came smartphones with all the exciting features to make our lives easier. But as they say, "With great power comes great responsibility."
If you have a device helping you get through the daily chores of life easily, it becomes your responsibility to take care of it in the best possible way.
In the league of the most amazing smartphones in 2020 is the iPhone 12/ 12 Pro. And to retain this amazingness, you must purchase make them even more functional.
You may have heard of these already, still, it's important to know what they are capable of. In this blog, we'll throw some light on the 10 must-have iPhone 12/ 12 Pro accessories in 2020.
We'll start with: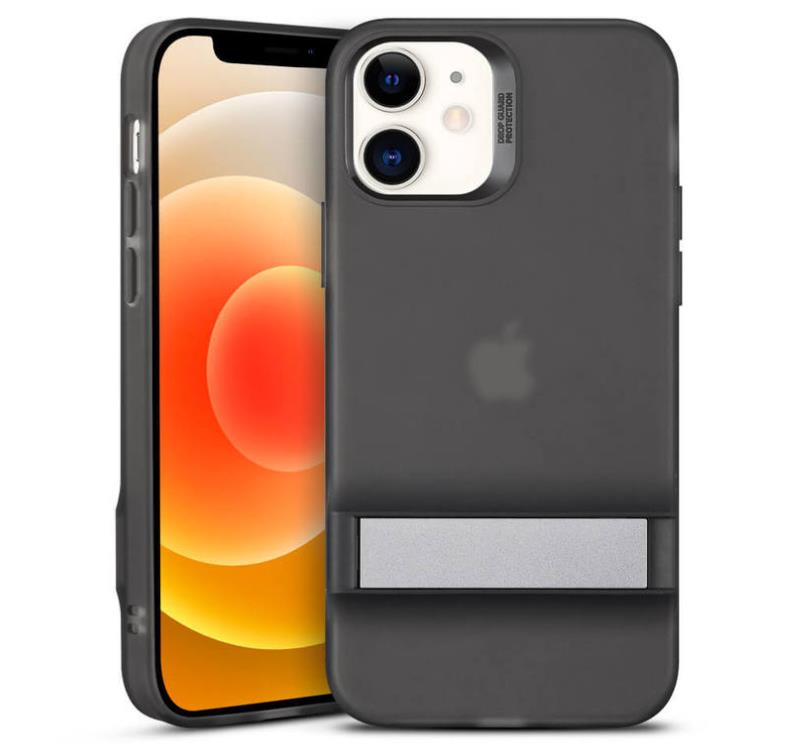 Getting an Apple iPhone requires a lot of investment. And when you make that investment, you cannot see even a small scratch on the surface of it. If you don't want to destroy the look and finish of your iPhone, you must purchase a metal kickstand case like this for yourself.
Metal Kickstand Cases have a two-way stand which allows you to enjoy your favorite shows by keeping your phone on a horizontal surface. Metal Kickstand Cases from ESR can retain over 80% of their hinge strength even after 3000+ uses.
In case you are wondering what's different about these metal kickstand cases, you must know that these cases offer comprehensive protection, meaning, with the help of raised edges, they are capable of protecting your front screen as well as the camera glass. The material of construction is strong and flexible enough to protect the iPhone from accidental drops ad water splashes. Additionally, the material doesn't interfere with the wireless charging properties of the iPhone.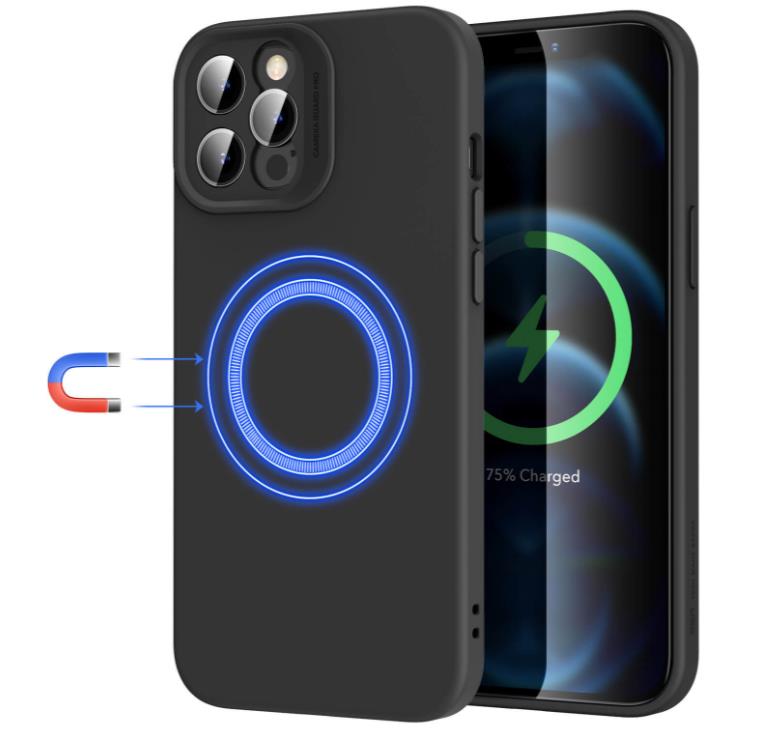 Another interesting feature that will make a comeback with the new iPhone 12 lineup, is the Magsafe Charging. This charge feature makes it easy to charge your device within minutes and is a great step towards eliminating issues like torn or withered out charger cable.
Now, if you are using something like iPhone 12 and get a case that doesn't support Magsafe, that is a waste. You'll have to remove the case every time you decide to charge the device.
Well, this product on number 2 of our accessory list makes it easy for you to charge your iPhone 12 /12Pro with a Halolock Magnetic Ring, which is fixed to the rear face of it.
Not only does this case protect your phone against damage from accidental drops, and scratches, but also provides for fast and quick charging with Halolock wireless charging.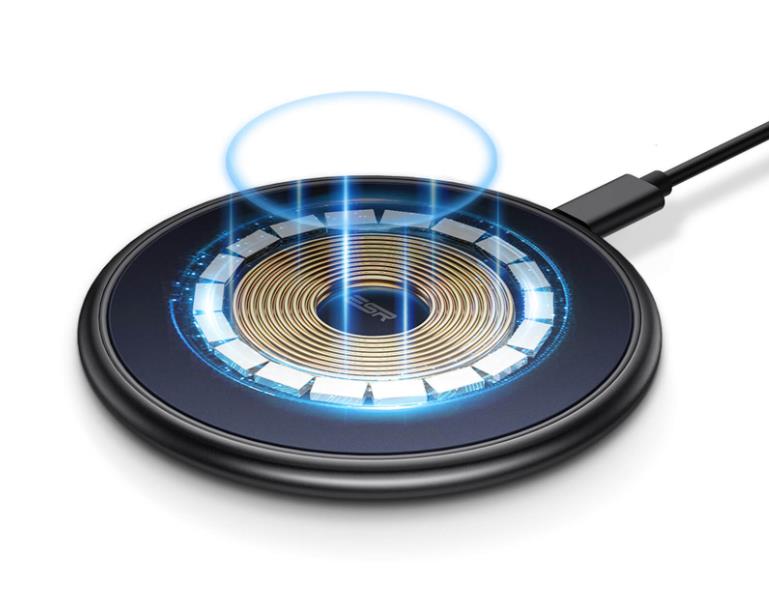 The biggest disappointment which users will face this year is the absence of a charger in the box. Acting as a substitute to the same is this Halolock Magnetic Wireless Charger from the house of ESR.
Now, getting an aftermarket accessory like this is bound to make you skeptical of making a move. However, you must know the features which actually make this accessory a better choice for you. This Halolock Magnetic Wireless Charger is made exclusively for the iPhone 12 series. Comprising of a heat-dissipating metal frame and a suite of safety measures that helps keep your iPhone cool during the charging process.
The brand ESR is trusted worldwide for providing accessories that cater to the devices of the Apple family. So you can be sure of the quality which this accessory will offer to you.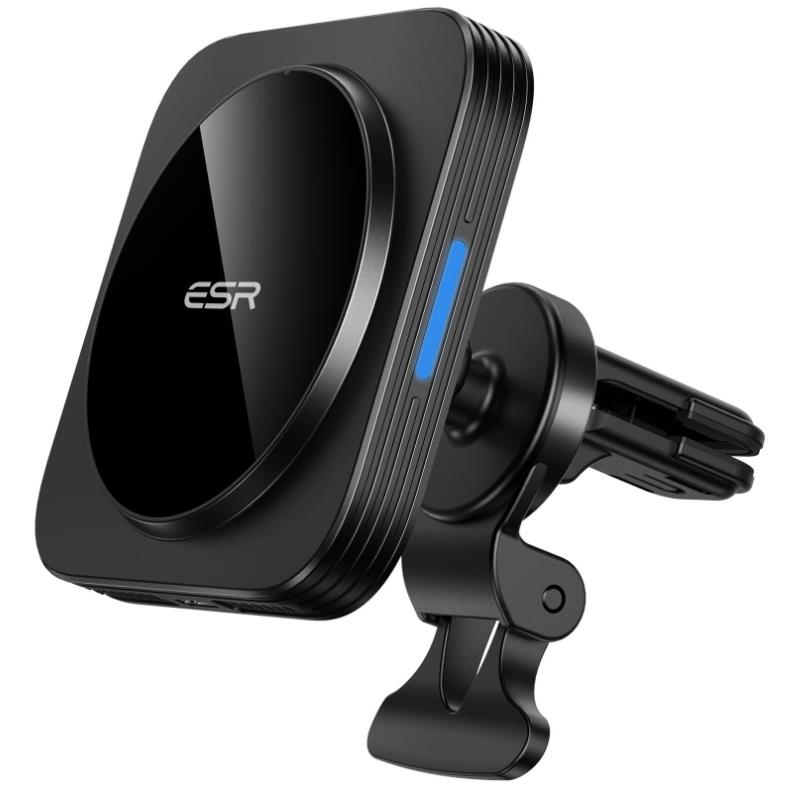 Holding your iPhone in your hands and looking at the directions from the map is not an option when you're driving. You need something to hold your phone, so you can have an easy view of both the road and the phone for navigation. In such times of need, this Halolock Magnetic Wireless Car Charger accessory for ESR will help you.
This iPhone accessory is designed exclusively for the iPhone 12 series which supports wireless Magsafe charging. The car charger device has powerful Halolock magnets that hold your phone tight enough even through the roughest terrain you may drive on to.
You can rotate the charger between portrait and landscape view to get any angle you want. While you will be concentrating on the road, the charger will be applying 7.5W of fast wireless charging to the device.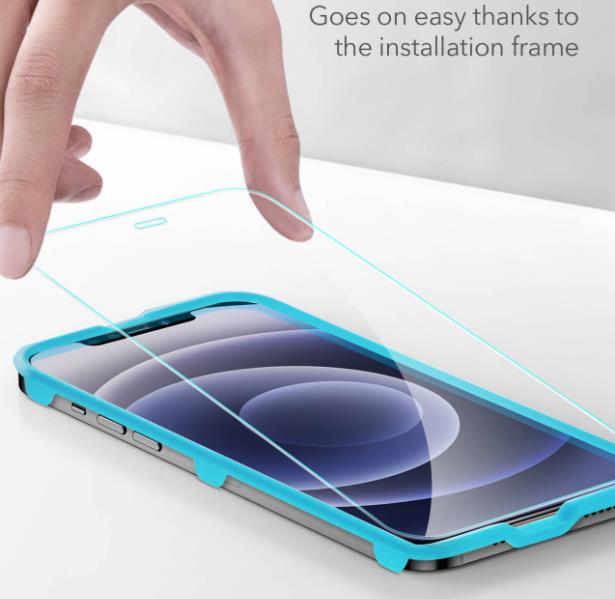 Apple devices are known to have the most beautiful displays. And as we already mentioned, you need to protect the beauty from the wrath of drops and scratches. Helping you do the same, is this accessory on our list- Tempered Glass Screen Protector.
Screen protectors like these are easy to install using the installation kit which arrives in the package. Being strong enough to withstand heavy loads of up to 5kgs, these tempered glass screen protectors make for the best protective accessory you can have for your iPhone.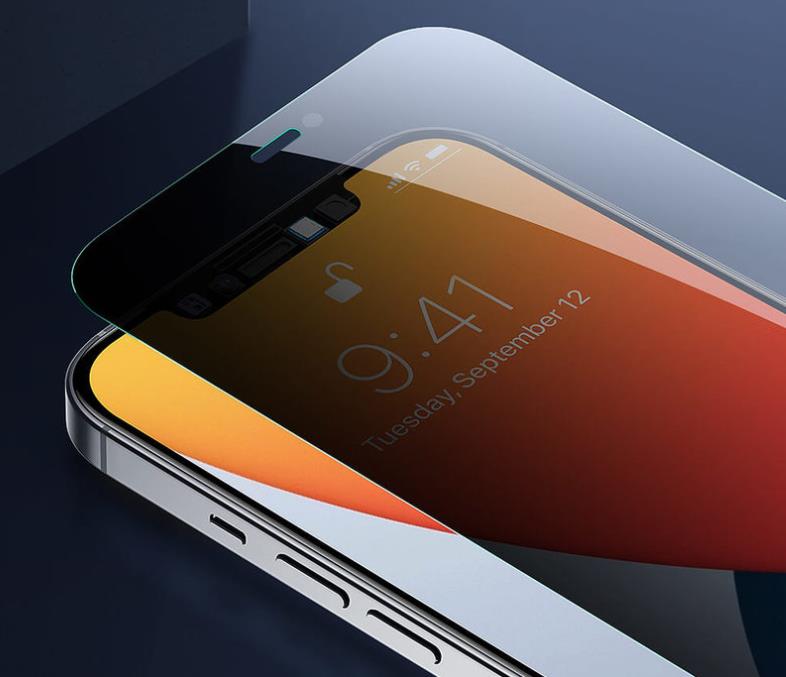 If you are worried about others getting a sneak peek of what you are doing on your phone, this accessory from ESR will solve the problem for you. As the name suggests, this tempered glass lets you have your privacy at hand with the help of a smoked out surface. Though, you may need to adjust the screen brightness afterward, as this will make it appear darker.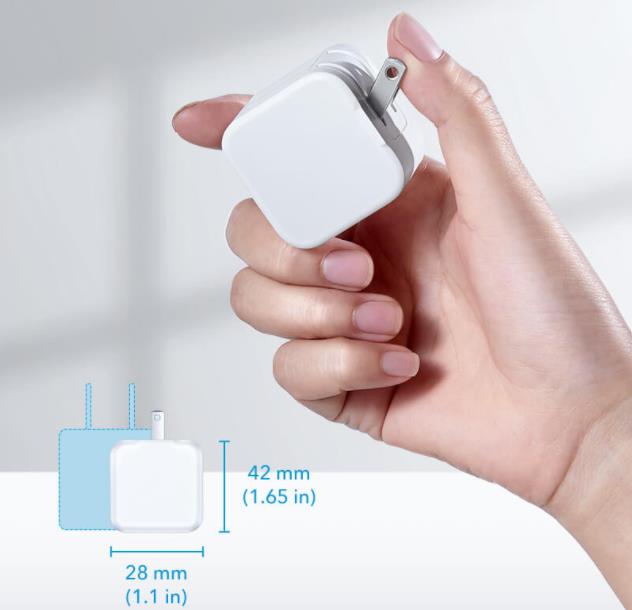 As the new Magsafe compatible iPhones don't arrive with a charger, not every aftermarket halolock magnetic chargers would come with an additional charger. In these times of need, you would need something like this product on our accessory list.
What's special about this product is that it charges 2 times faster than a standard charger without damaging the battery. The product is FCC, CE, and RoHS certified and safe for use on your iPhone. The secure prongs keep your charger from falling out of place. The charger is certified and lab tested for use up to 5000 times. What more could one ask for?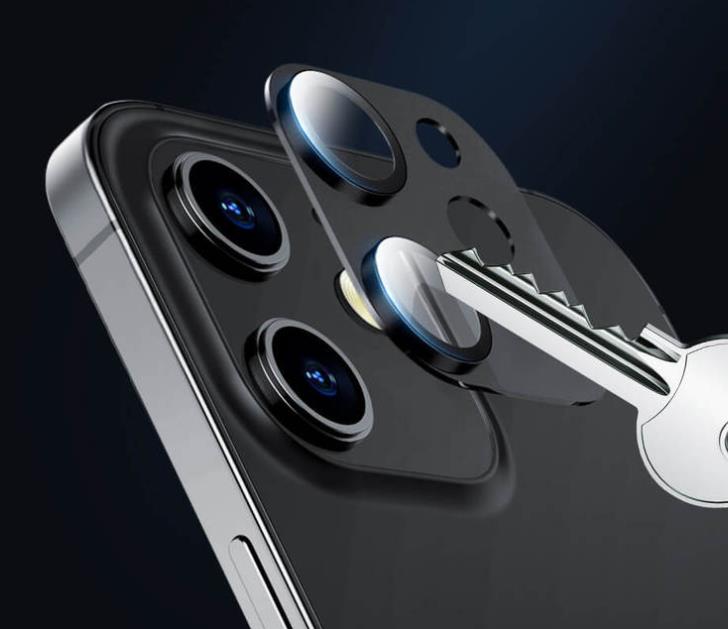 The product is specially designed to fit the camera lens module on the iPhone 12 device. If you are worried about the scratches occurring on the camera lens module due to abrasion from foreign objects like keys, needle and more, this accessory is a must-buy for you.
The camera lens protector is easy to install using the installation kit which comes with the box contents.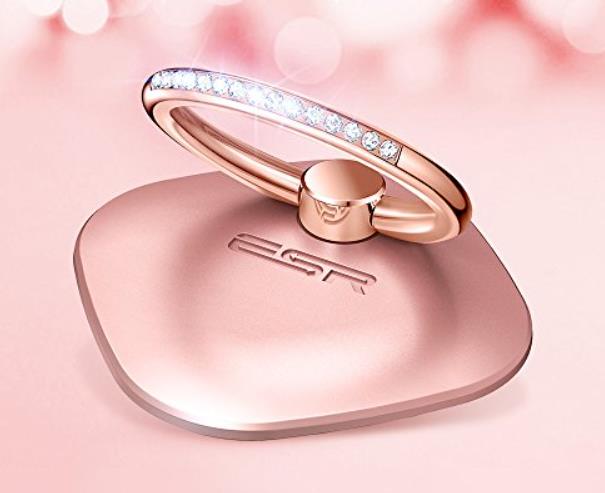 The cell phone ring stand/holder on number 8 of our list is for those who have a tough time holding their phones in their hands. With a ring-like design, you can hold your phone every time to watch movies while placing it on the table or holding it in your hands. The cell phone ring holder/stand is free moving and can move freely without any obstruction. If you have tried and used similar products in the past and have received only disappointment, this product won't disappoint you at all. The product is sturdy and has a top-tier adhesive that can bear the weight of up to 3 kgs.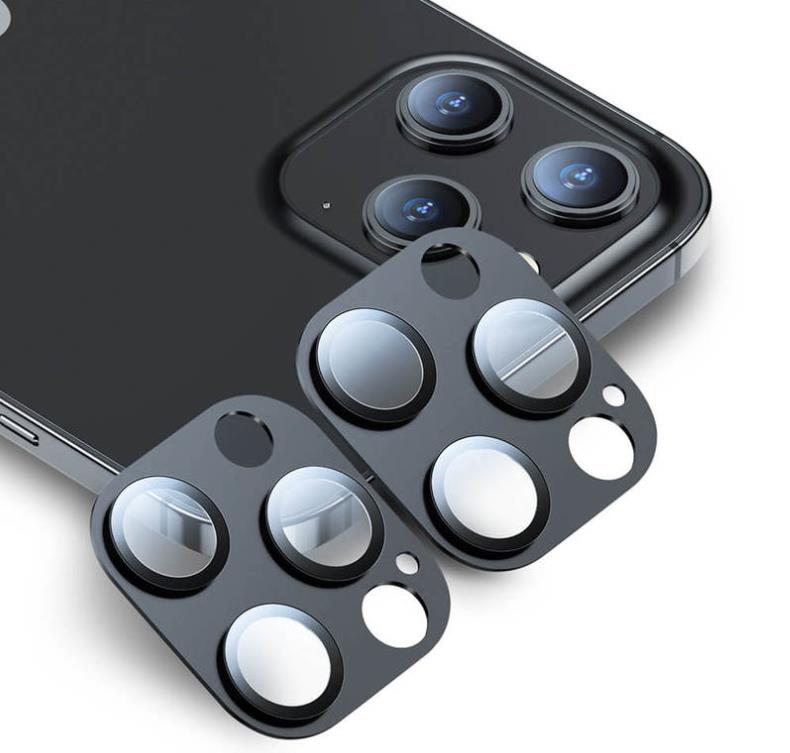 The phone is designed to be a perfect fit for the rear camera lens module on your iPhone 12 PRO. The product can be installed in a hassle-free manner using 2 full cleaning kits for an easy and bubble-free installation. If you were worried about the scratches occurring on the camera lens module due to abrasion from foreign objects like keys, needle and more, this accessory is a must-buy for you.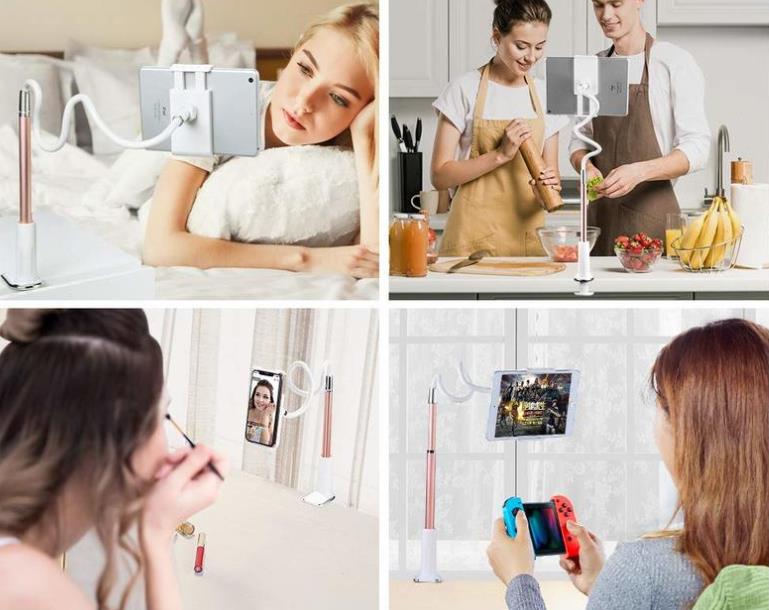 This final product on our list is for those who like to enjoy movies while lying down on the bed, or shoot videos for their online Instagram reels, or maybe video call while doing something else. You need something to hold your phone up and give you a full view of the screen.
This accessory will make your life easier with a fully adjustable neck and a movable bracket. The bracket can be expanded from 4.7" to 7.5" allowing it to hold most devices including the earlier generation iPhones as well.  The product is made of aluminum which provides a stable and strong grip to hold even heavier devices like the tablet.
The Final Word
In this age of technology, it has become very easy to make your devices functional. Using the accessories mentioned in this list here, you can get a variety of things done easily.