Looking for a sturdy iPhone 11 pro wallet case? An armor case is a perfect fit for you. Stylish, durable, reliable, are some of the features synonymous with such cases.
Not only do they offer maximum protection for your gadget, but they also allow you to carry vital belongings such as cash and credit cards securely.
So, which iPhone 11 pro wallet armor cases should you look out for in 2020? Let's find out!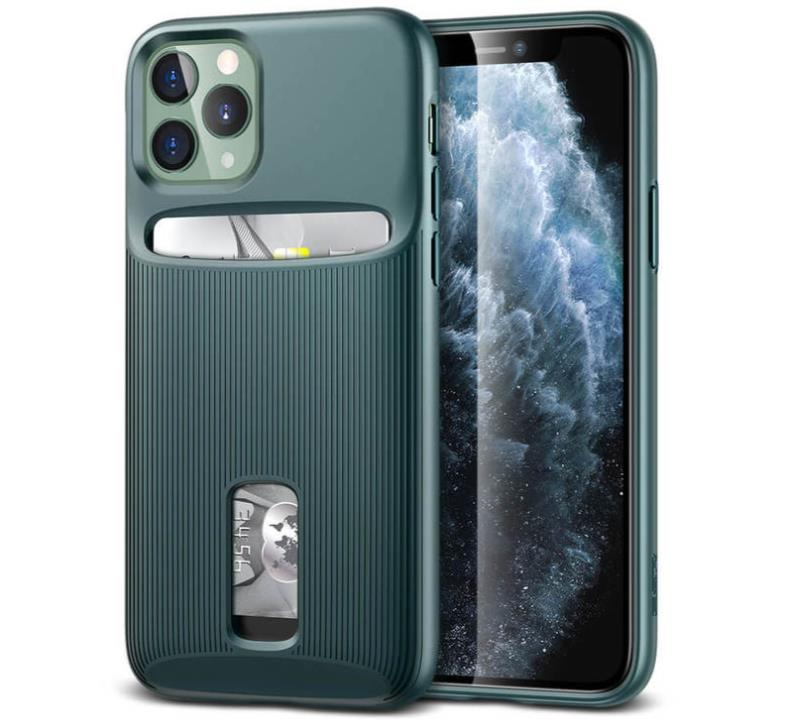 Price: $13.99
Key features
Raised edges
Air-guard corners
Cutouts
Sturdy design
 
ESR is renowned for the production of top-grade phone accessories and this armor case is one of them. It is made of tough material and comes with a pouch where you can store your cash and two cards.
No longer do you have to worry about your iPhone 11 pro cracking upon impact, thanks to the air-guard corners. Also, the integrated locking system ensures your cash and cards are secure until needed.
If comfort is anything to go by, then this case makes the cut. It features a smooth textured back that offers a comfortable grip. The precise cutouts allow you to plug in the charger, use functional buttons, and the camera.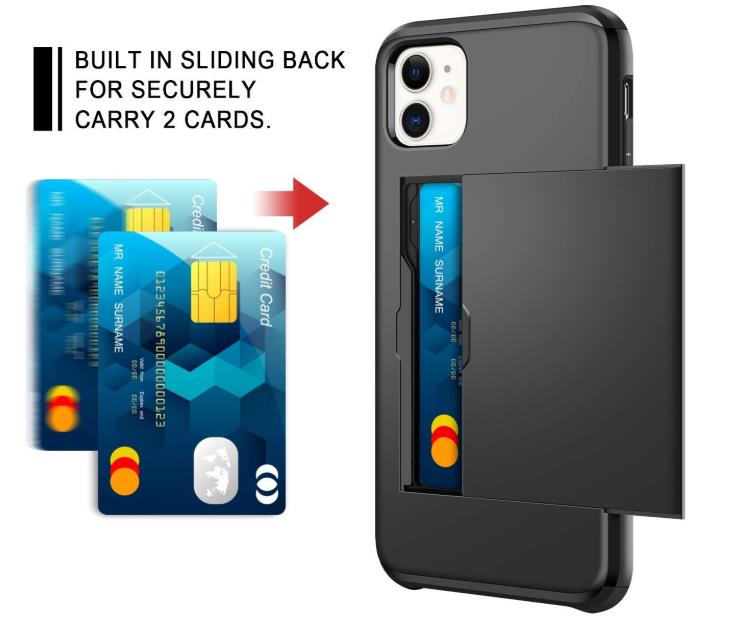 Price: $18.80
Key features
TPU and PC material
Versatile
2-card/cash pocket
If you are looking for a versatile case, this LLKJT fits the bill since it is compatible with iPhone 11, iPhone 11 Pro, and iPhone 11 Pro Max.
The case can carry two cards or cash which you can access through sliding. The sliding back securely holds your belongings without a fuss.
The backside is made of hard PC material that protects your phone, while the sides feature a soft flexible TPU layer cover that absorbs shock and provides a comfortable grip.
It offers all-round protection owing to its raised edges and air-guard corners which protect the screen from bumps and scratches.
The functional buttons are fully covered, but thanks to the soft TPU layer, it is easy to feel and press.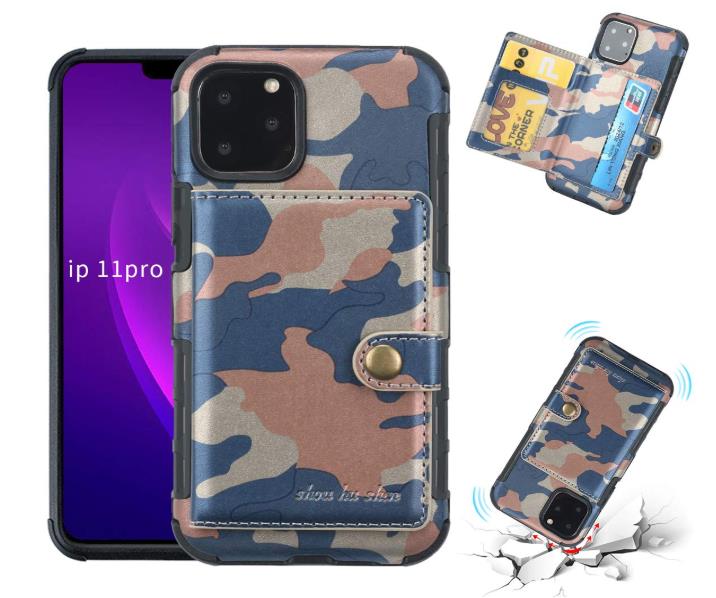 Price: $14.99
Key features
TPU and PC construction
Precise cutouts
Raised edges
Air-guard corners
Looking for a military-grade case? Well, the FDTCYDS armor case got you covered. It comes with a cardholder coupled with a flip cover, for at least two cards and some bucks.
The air-guard corners protect your iPhone 11 Pro from external impact while the raised edges protect the screen and camera from damage. Not to mention the soft sides that award you a comfortable grip.
Plus the precision cutouts provide access to functional buttons, camera, charging port, headphone jack, and microphone.
The premium PC and TPU material provide protection even in extremely harsh environments. So, if you are looking to carry your cash and cards securely, avoid the hassle of carrying a fat wallet, and have your phone properly protected, then the FDTCYDS case is what you need.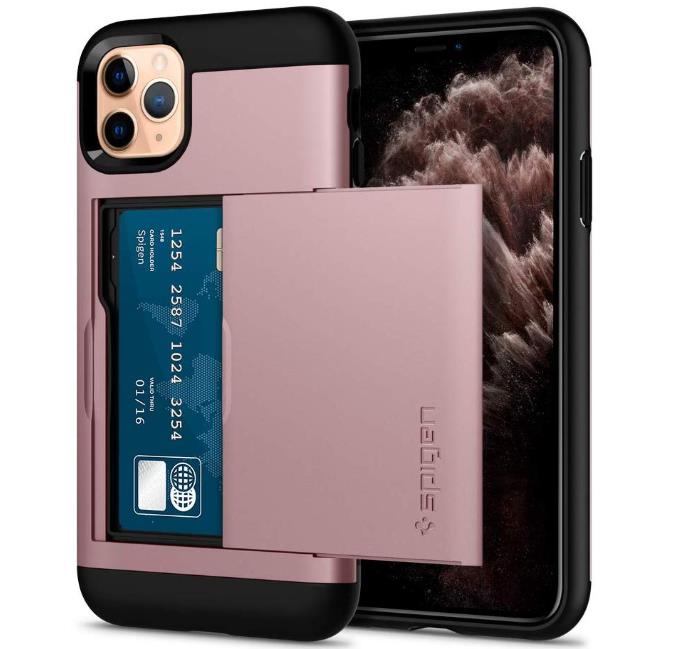 Price: $18.99
Key features
Slim and sleek design
Pocket
Dual-layer
Uniquely designed for iPhone Pro 11, it offers optimal protection owing to its dual layers. It features a TPU interior and a polycarbonate exterior providing maximum shock absorption.
The sliding back allows you to store your cards or cash securely without fear of losing them. The raised edges not only protect the screen and camera but enable the phone to assume a flat posture when placed on a surface.
Although slim, it protects the phone from drops and scratches. Besides, the slimmer the case, the more comfortable it is to carry around.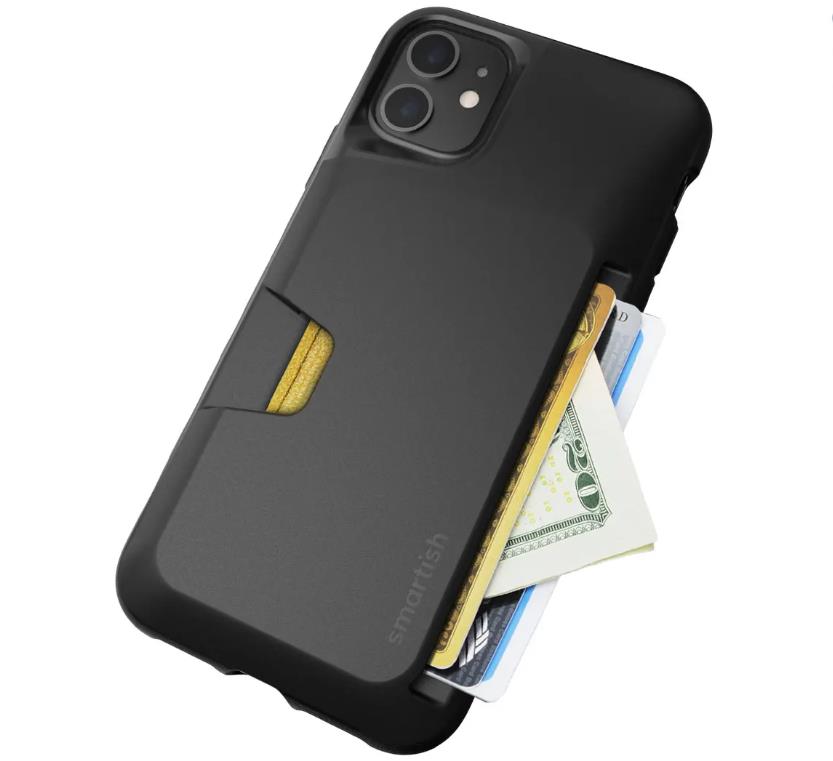 Price: $14.99
Key features
Up to three cards
Air-guard corners
Ultra-thin
Durable
This is a slim wallet armor case that is made of ultra-light yet durable material, protecting against drops and surface scratches.
The stylish textured sides offer a much-needed grip. No longer will you drop it while dozing off or multi-tasking. It also features air-guard corners that absorb shock in case of drops.
This type allows you to carry at least three cards and cash. Like most armored cases, it has raised edges around the screen and camera.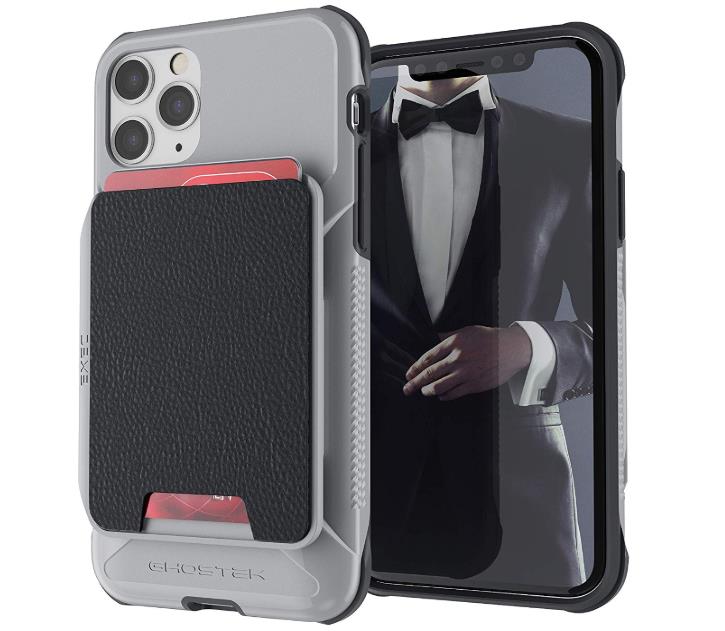 Price: $29.98
Key features
Raised bezel
Cardholder
Magnetic back
Scratch-resistant
Finally, we can't end this list without mentioning the Ghostek Exec wallet case. Explicitly designed for iPhone 11 Pro, it comes with a removable card and cash holder and features a built-in magnet for magnetic mounting.
The cardholder can accommodate at least four cards and is scratch-resistant. Want wireless charging? Just remove the cardholder.
This military-grade wallet armor case comes with a raised bezel to protect the screen and shock-proof edges that protect the entire phone from drops.
Final say!
We hope that this best iPhone 11 Pro wallet armor cases of 2020 article has been of great help.
Now, we'd like to hear from you. Which wallet armor case fits the bill for you? Or what do you look for in a wallet case?
Let us know in the comment section.