The latest iPhone releases 2019 costs an arm and a leg. If you've already ordered one, you certainly can not risk ruining it over a simple accident.
Investing in a good quality screen protector is one clever way to protect your gem. One that will spare your precious screen from nasty scratches and fatal cracks, keeping it as new as when you first unbox it.
Here's a roundup of 8 best iPhone 11 Pro Max/XS Max screen protectors you need to check out if you are serious about unbeatable protection for your gadget.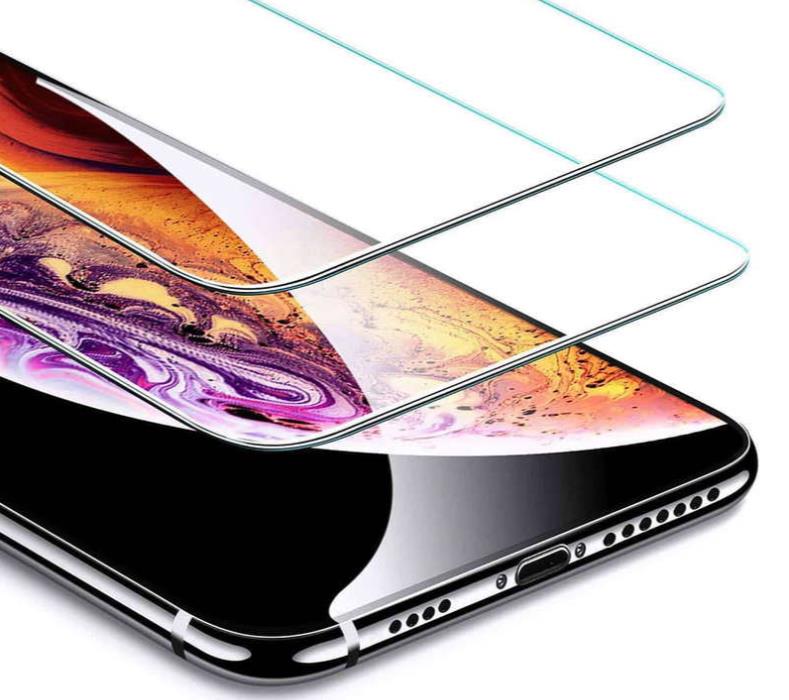 Price: $10.99
The incredible strength of tempered glass screen protectors is one feature to reckon with. Built to resist a force of up to 22lbs, this iPhone 11 pro max screen protector is five times studier than other case brands in its class.
It complements the clarity of the original screen without compromising on touch sensitivity and face recognition.
Since the screen protector comes with a bubble-free installation kit, there's no need for a technician of some sort. As the name suggests, the kit is particularly helpful for hassle-free self-installation without bubbles or debris.
It is designed to be close enough to the edges for maximum coverage with a near-invisible space left in between to prevent it from peeling off. Being a 2 pack screen protector, you get double protection for the price of one. It is no doubt an affordable option of remarkable screen protection.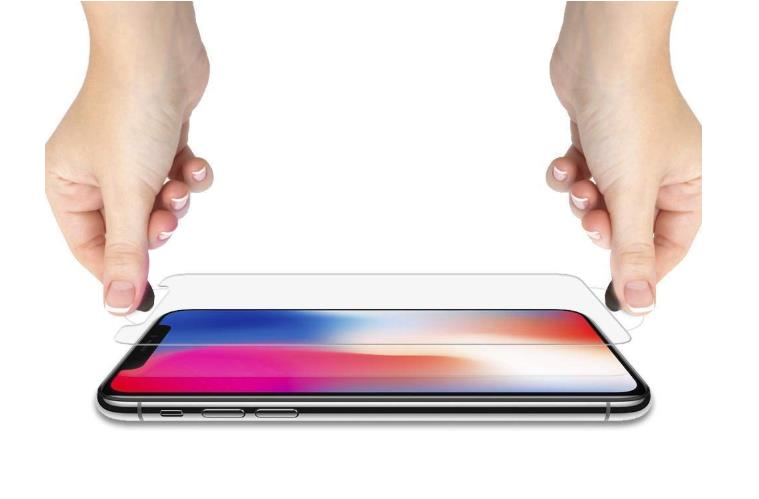 Price: $29.99
A phone accessory review would be incomplete without the name Spigen. The Glas.TR Slim HD is a worthy mention of iPhone 11 Pro Max/XS Max screen protectors.
Graded at 9H, it&s tempered glass is so thin yet offers superior protection from harsh impacts with the edge to edge coverage. You can expect zero interference on touch responsiveness and other functions.
This one pack contains cleaning wipes, dust stickers and tray for an effortless and clean installation with perfect alignment.
The display remains as lucid as without a screen protector. At the top is a special coating that is anti-scratch and also resists the appearance of unsightly fingerprints and smudges. The beauty of your iPhone will truly last long with this one.
Price: $15.99
The tempered glass full coverage screen protector boasts of 22lbs shatter resistance, five times the strength of the standard screen protector. Your 6.5″iPhone screen remains secure from potential cracking caused by pressure or force.
Its 3D+ curved edge technology not only gives a beautiful seamless appearance but also deters the entry of dust through the edges. The fit and finish are so flawless, the screen protector almost goes unnoticeable against your device.
Once you purchase this 2 pack screen protector, it comes with a bubble-free installation kit. This is equipped with a special microfibre cloth, dust and debris elimination sticker, wet wipes and an installation frame for a simple do it yourself application.
If you want a solid, silky smooth surface screen protector that safeguards both your flat and edges with zero hindrance to face recognition and touch functionality, the full coverage is your best bet.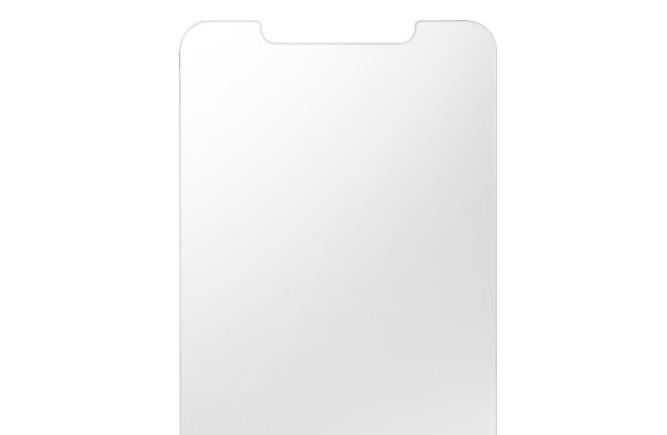 Price $14.99
This Insignia screen protector for iPhone 11 Pro max and XS Max has a lot to offer for the price. Its scratch-resistant tempered glass is engineered with sufficient hardness to withstand damage without tampering with screen responsiveness.
An easy, bubble-free application is possible thanks to its installation kit that help in the removal of debris, flecks, dust, and hair. It also maintains the visual quality of the original display. Everything you would probably want in a screen protector.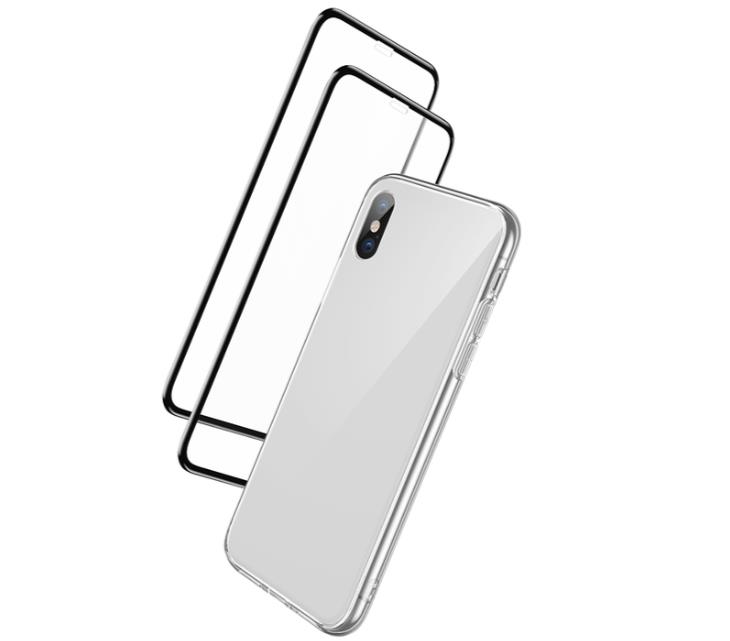 Price: $14.39
Case sizes can be confusing, and when it doesn't match the screen protector, it becomes one big mess.
You can skip the returns drama. Instead of getting a screen protector and case separately, why not try this premium 2 in 1 case plus protector?
Constructed of high-quality 9H grade tempered glass, you are guaranteed of all-round protection; screen, edges, and back. With a 22lbs shatter resistance, it is the strongest screen protector you can get out there.
Installation is pretty quick and easy thanks to the kit. Once done, it aligns smoothly and without obscuring the natural beauty of your iPhone and displays clarity.
The best things come in twos and so does the full-coverage protection. Like the other earlier mentioned ESR screen protectors, they are two in the package. So no worries, the replacement comes handy should you ruin the first one.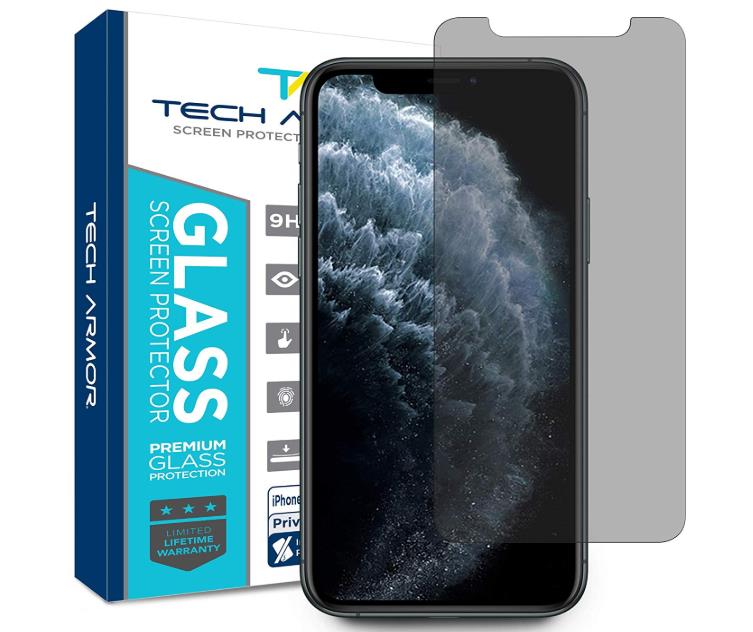 Price: $12.95
Manufactured from 9H grade hard tempered glass, the privacy ballistic offers exceptional protection from shatter and scratches.
Multiple layers of high definition ballistic glass reinforce strength. Yet it remains ultra-thin with no hindrance to touch sensitivity.
Perhaps what's loveable about this screen protector is its ability to darken when viewed from an angle to the left or right. Nonetheless, the high definition clarity of the original display is retained when viewing from the top.
At the surface is an oleophobic coating that resists smudges and fingerprints for enhanced transparency. Great consideration for your gadget's durability as well as privacy from prying eyes.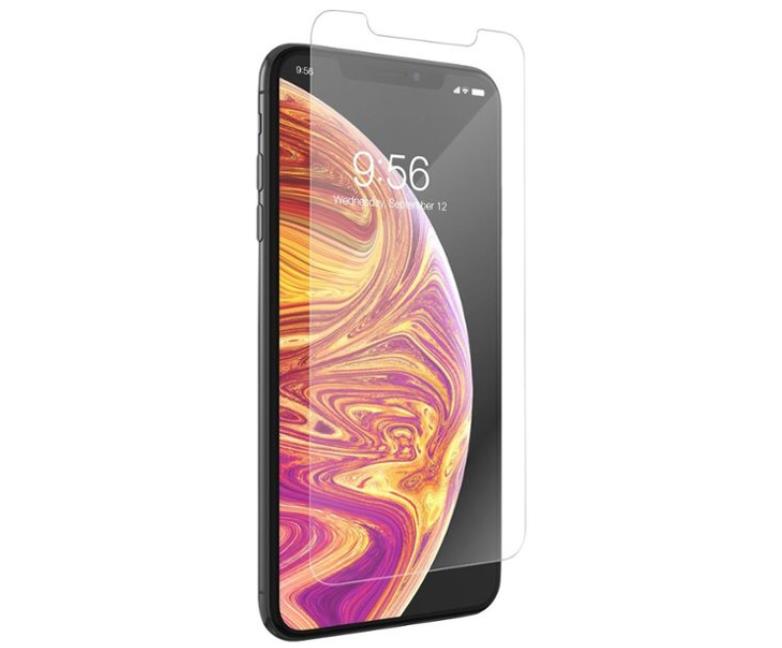 Price: $21.99
From Zagg is this tempered glass screen protector with beveled edges constructed with ion matrix technology. InvisiShield Glass Plus offers your screen powerful defense against ugly scratch marks and shatters from harsh bumps and drops.
It is so slim and sleek, just about invisible to the eye. You will still enjoy crystal clarity and sensitivity; no color distortion, dullness or interference with touch sensors.
Couple this with an oil repellent topcoat that prevents oil, smudge, and fingerprints and you have yourself a clean brand new sleek looking iPhone screen always.
Installation is super easy and you can not go wrong with its application tabs that aid in proper alignment and clean dirt and bubble-free surface.
This XS Max screen protector that also fits iPhone 11 Pro Max 6.5″is a bit on the higher side but for such an expensive iPhone, it's worth a try for your peace of mind.
Try one of these iPhone 11 Pro Max/XS Max screen protectors from our 8 best list that look and feel great for the ultimate protection solution.