Apple's devices are as spectacular as they look. The latest iPad Pro series manages to keep that reputation alive. Since the first iPad Pro launch in 2015, Apple has made brought several aesthetic as well as internal changes to the original device, thus making it a perfect choice for both creative and professional applications.
And just last year, it came out with two latest options for its users. These are the 11-inch and the 12.9-inch iPad Pro. With these devices, Apple has moved even closer to delivering not just improvised looks but powerful performance through its iPads.
If you are planning to purchase a new tablet, considering the iPad Pro 2020 is a viable option. But, with these two variants available, choosing between the two can be a tough job. In this article, we'll compare both of these models and discuss the areas where each excels, so you can make an easy choice. Thank us later!
Specifications Compared
Specifications
iPad Pro 11-inch
iPad Pro 12.9-inch
Dimensions
247.6 x 178.5 x 5.9 mm
280.6 x 214.9 x 5.9 mm
Weight
471 grams- Wifi Only

473 grams- Wifi & Cellular

641 grams- Wifi Only

643 grams- Wifi & Cellular

Screen Size and Type
11-inch; IPS LCD
12.9-inch; IPS LCD
Display Resolution
2,388 x 1,668-pixels
2,732 x 2,048-pixels
OS
iPadOS 13.4
iPadOS 13.4
RAM
6GB
6GB
Storage Options
128GB, 256GB, 512GB, 1TB
128GB, 256GB, 512GB, 1TB
MicroSD support
Not available
Not available
Processor
Apple A12Z Bionic
Apple A12Z Bionic
Bluetooth
Bluetooth 5.0
Bluetooth 5.0
Camera
Triple 12-megapixel wide, 12MP ultra-wide, Time-of-Flight LiDAR sensor rear, 7MP camera with Face ID front
Triple 12-megapixel wide, 12MP ultra-wide, Time-of-Flight LiDAR sensor rear, 7MP camera with Face ID front
Video Recording
4K video recording at 24 fps, 30 fps, or 60 fps (Wide); 60 fps (Ultra Wide)
4K video recording at 24 fps, 30 fps, or 60 fps (Wide); 60 fps (Ultra Wide)
Battery
Up to 10hrs
Up to 10hrs
Cellular Network Support
Yes
Yes
Price
Starting from $799
Starting from $999
Features
Portable and Lightweight
Larger screen area; Full-Size keyboard accessories; Easy to use with Apple Pencil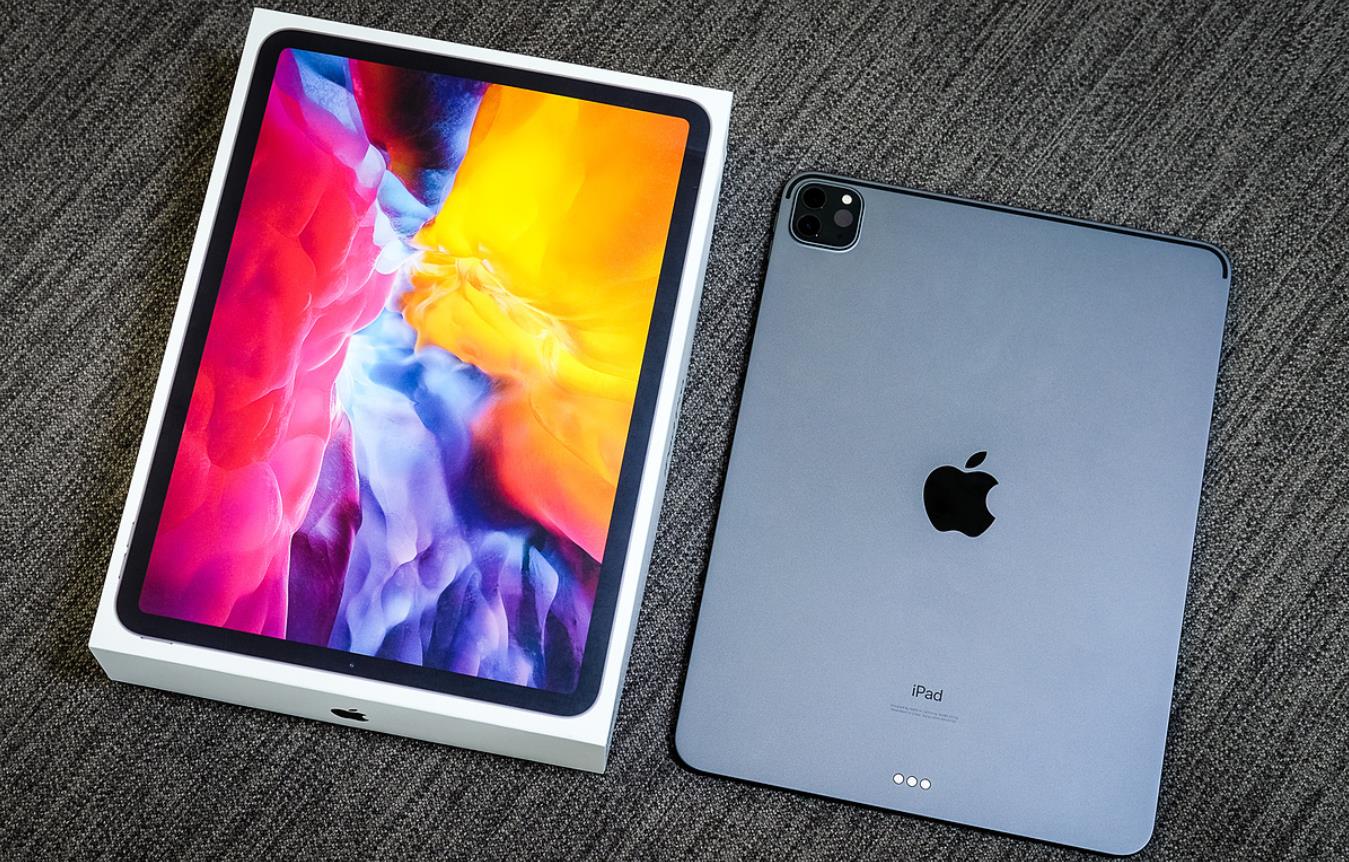 As clear from the table above, both the iPads carry almost the same configuration and specs. This is where the question arises, "Why two models and not just one with features of both integrated?" The answer lies in needs and usage requirements that can vary person-to-person.
Buying the iPad Pro 11
The iPad Pro 11 works perfectly as a second device. If you own a laptop, the 11-inch iPad Pro 2020 will complement it nicely. The portable iPad is light-weight and can be held comfortably in one hand. If you are looking for an iPad Pro that's affordable and comes with cheap accessories as well, this device is for you. You can also use it as a substitute for your books and the old reading tablet.
If you are a frequent traveller and see the airport lounges often, you'll find the iPad Pro 11-inch a better choice as it's easier on your hands. Also, if you are looking to casually consume content on your bed, couch or your car, you'll find the 11-inch work just fine.
Selecting the iPad Pro 12.9
If you are looking for an iPad for more than just reading books and watching movies or TV-shows, this big-screen beauty is the one to behold. With a split-screen mode, you can see two iPad-sized apps instead of the two oversized iPhone Windows(can be done with the 11-inch). Furthermore, if you have a laptop with battery life issues, this iPad can comfortably take over the responsibilities with just a wireless keyboard paired to it.
You'll find multitasking significantly easier with this device, owing to its larger screen size. Taking on creative tasks like drawing, photo editing, video editing, and more will all become easier with the extra space available.
A look at the performance and other aspects
Processor Performance
Both the devices come with Apple's A12Z Bionic chips installed and supported by 6GB of RAM, enabling the tablet to deliver smooth performance with superior multitasking capabilities.
Battery
As per the Apple Lab reports, both tablets are capable of delivering up to 10hrs of backup upon mixed usage like surfing the web on Wi-Fi, and up to 9 hrs when used with a cellular network. For charging, a USB-C type power adapter can be used that works well with Macbooks as well.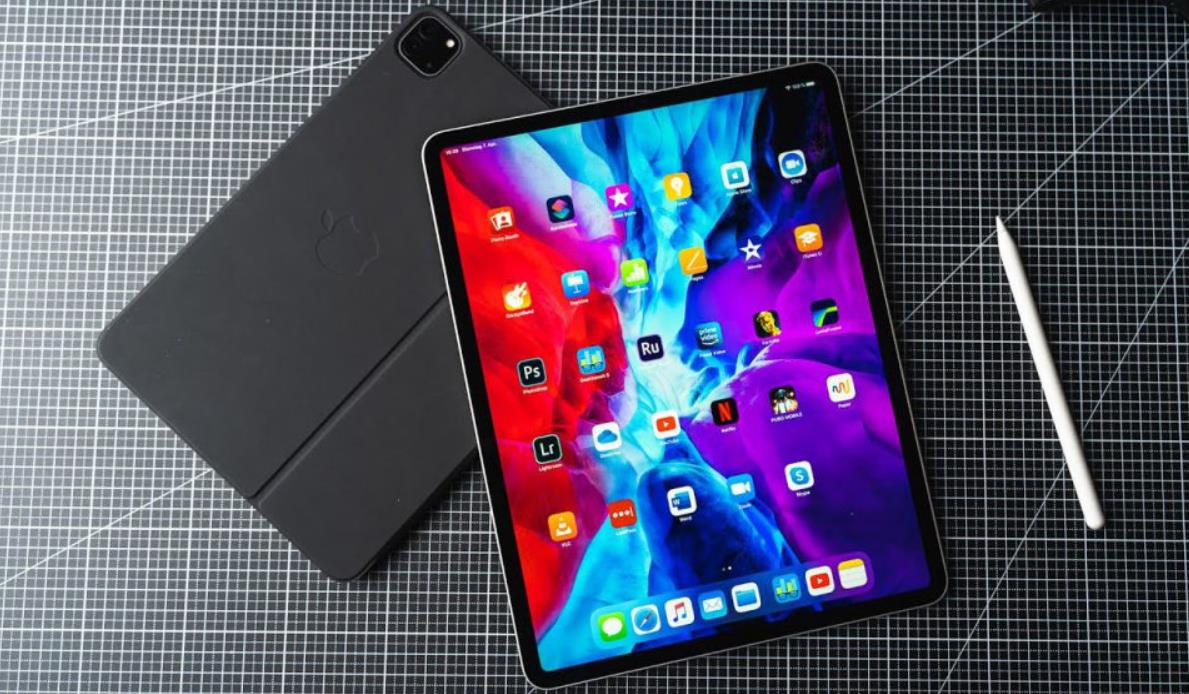 Design
The latest iPads from Apple have a revamped aluminium body housing, flat-edges and a four-speaker design taken from the older 2018 model. Similar to its iPhone range, Apple has favoured FaceID and removed the fingerprint sensors. There are two colour options namely, Silver and Space Gray which look quite good with the glossy matte finish.
Display
While you'll find the same 265ppi pixel density on the two devices, there is some extra room on the expensive model that indeed helps take advantage of a big and beautiful Retina display. If you are looking to get creative and run graphic-intensive applications upfront, the 12.9-inch model will appeal more to you. Whereas, if you are looking to have a portable device that you can browse casual content on while on your bed or couch, or during travel, the smaller 11-inch model will mean more sense.
Camera
After Apple upgraded its smartphones with triple-lens cameras, it went on to include a dual-lens set up on the iPad as well. The increased camera power on the new iPads in 2020 will also give users the chance to use augmented-reality applications by using the embedded LiDAR scanner technology. Both these devices have the same camera specifications, therefore, a decision based on camera specs is a bit on the lighter side.
Price
The 11-inch iPad Pro model has a starting price of $799 for the Wi-Fi only 128GB model, while the 12.0-inch counterpart, starts at $999 for the base model of the same 128GB configuration. If you are looking for the cellular support versions, you may need to shell out some extra bucks at $949 and $1149, respectively.
The final verdict
Both the 11-inch and 12.9-inch models stand identical in terms of specs. Differences come to light in terms of price and size, thus leaving the end-user with a quest to choose the perfect device based upon their individual requirements. Personally, we like the iPad Pro 12.9 inch make more sense as we could not ignore the advantages it carries in terms of size and more working space.
Do let us know which device did you go with, in the comments section below. Happy Shopping!