The iPad Pro 11 2nd generation is a premium smartphone device that requires high-quality case covers from its protection. Therefore, here we feature the best iPad Pro 11 cases cover from ESR for you to buy. So you can use your device stress-free and keep it protected at all times.
Quick Links: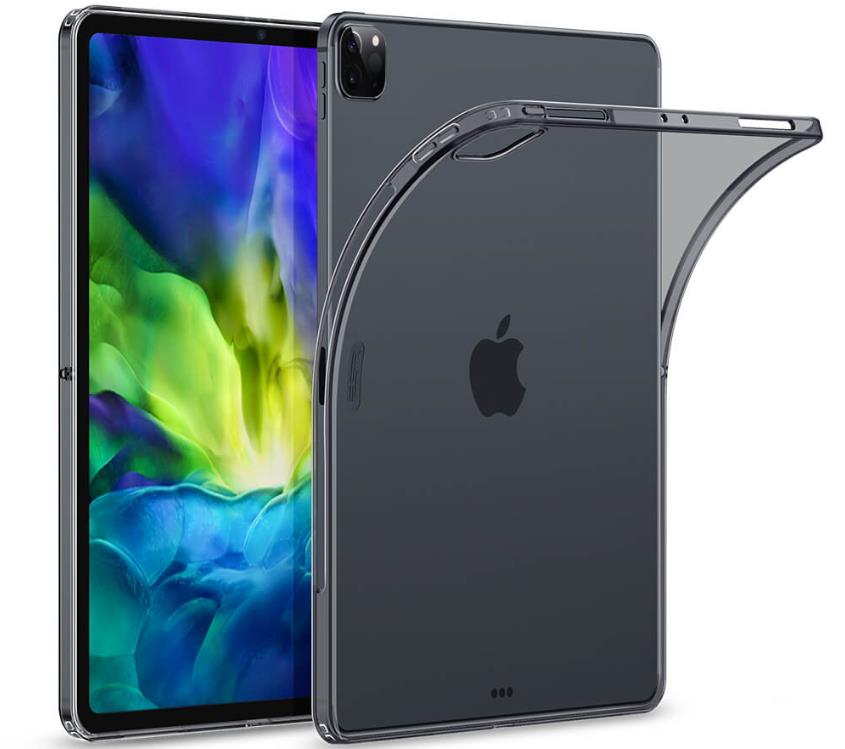 Crystal clear design
User-Friendly
Slim and Light-weight
Soft yet durable
Another crystal clear rebound soft protective case for the iPad Pro 11 is this one that is not only light-weight but also provides complete protection. It is user-friendly, apple pencil compatible and also has a microdot pattern inside that prevents watermarks.

This case can protect your iPad Pro 11 with its flexible rubber-like TPU that offers maximum durability and protects it from scratches. It has a non-bulky design with full access to all ports and buttons.
Available Styles: Clear and Translucent.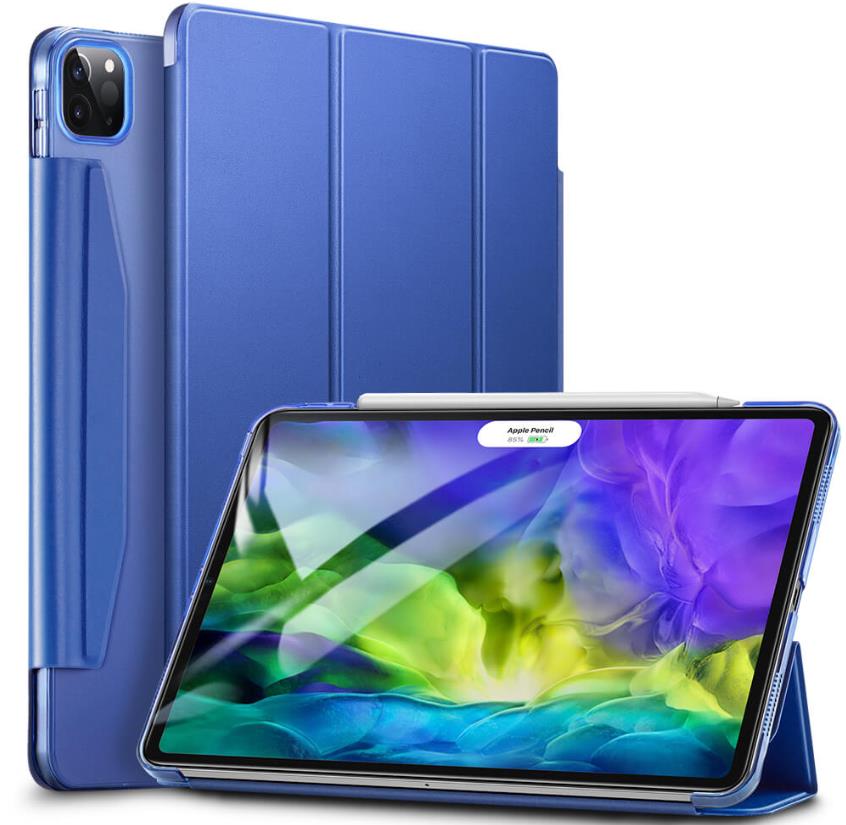 Smart Cover
Compatible Design
Functional Clasp
Slim and Lightweight
Apple Pencil Compatible
This smart cover is specially designed for the Apple iPad Pro 11 2020 release and offers full protection to your iPad from damage. It even has a functional clasp that keeps your iPad and apple pencil secure. It has a translucent design with a slim and light-weight cover.

Moreover, the smart cover has auto sleep and wake feature. Its trifold magnetic cover supports both viewing and typing standing modes so you can use your iPad conveniently without having to hold it in your hands for long periods.
Available Styles: Black, Blue, Rose Gold, and Silver Gray.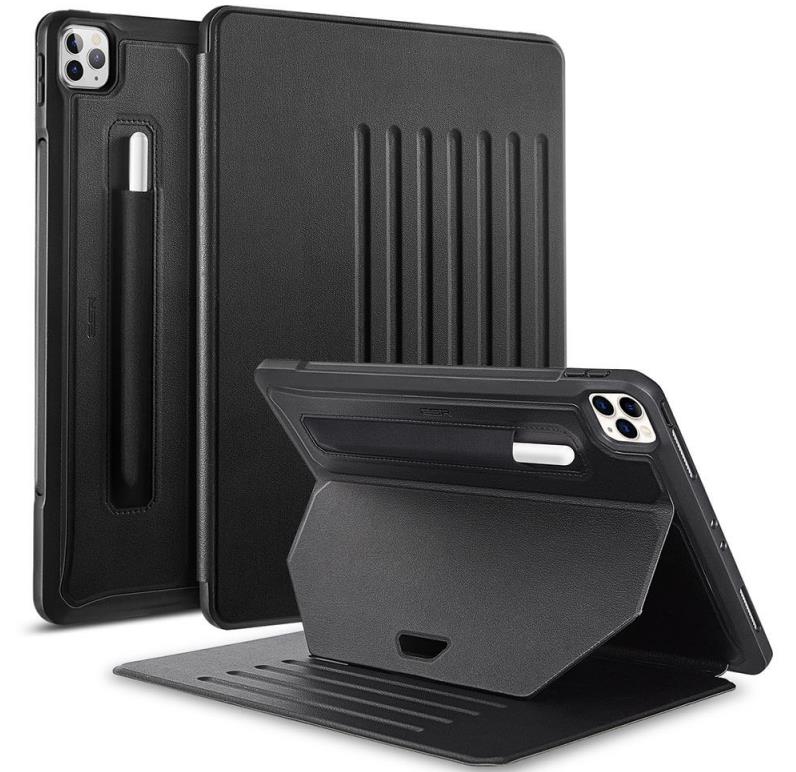 Stability
Versatility
Apple Pencil Compatibility
Lightweight
Secure Mount
This iPad Pro 11-inch Sentry case with stand is one of a kind due to its stable and versatile design. It has an adjustable magnetic kickstand that you can use to view your iPad Pro 11 conveniently at 7 different angles! You don't have to worry about your iPad Pro 11 falling off because it is secure and reliable with its powerful built-in magnets.

Moreover, it is lightweight and has a rugged design without the bulk. This case is the ultimate choice for protection of your premium iPad Pro 11 because of its raised edges that keep your iPad's screen and camera safe. It is also an Apple pencil compatible and has wireless charging compatibility.
Available Styles: Black.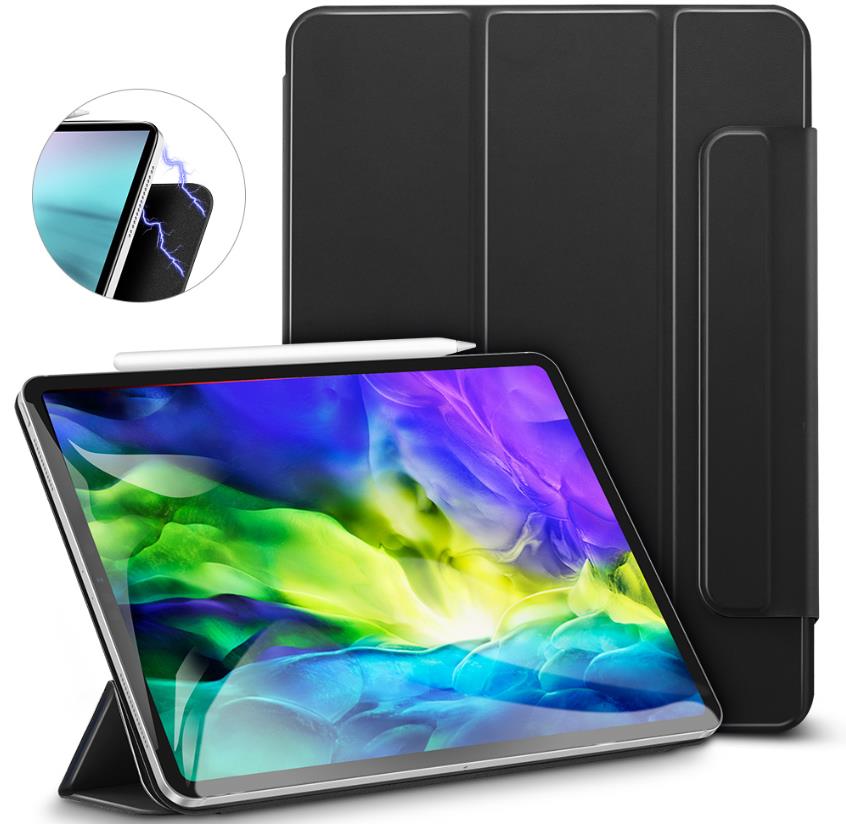 Magnetic attach feature
Apple Pencil Compatible
Dual standing Positions
Sleep friendly
Reliable
This case for your iPad Pro 11 has a magnetic attachment feature that ensures your iPad is secured with powerful built-in magnets. It has a tri-fold front cover that you can use to stand your case at two different standing positions for both typing and viewing.

Moreover, it has reliable auto sleep and wake function that works seamlessly. It even has an apple pencil magnetic attachment with wireless charging compatibility.
Available Styles: Black, Blue, Rose Gold, and Silver Gray.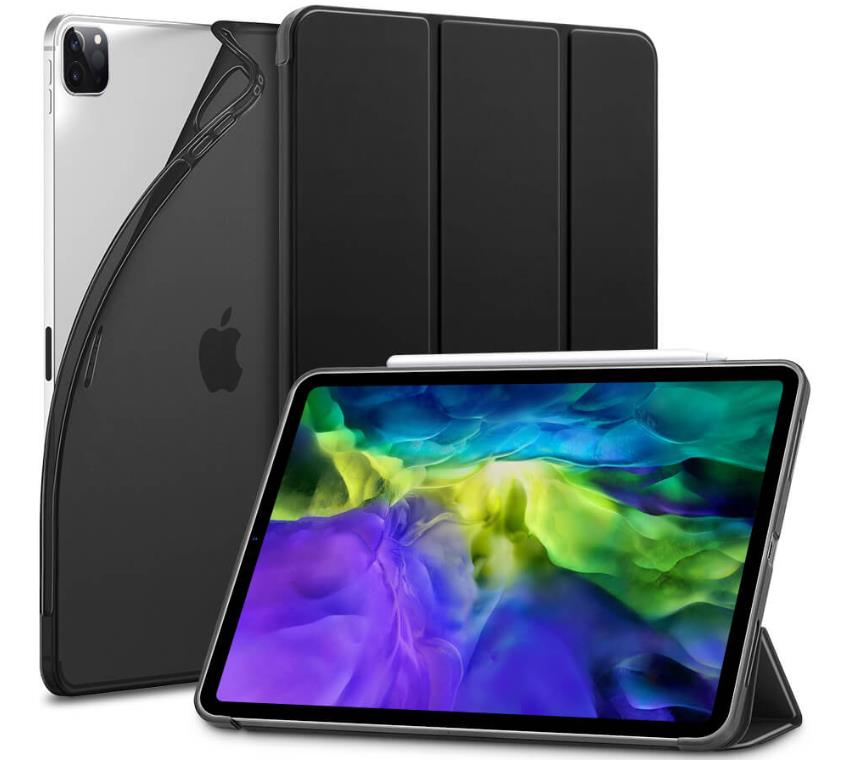 Crystal clear design
User-friendly
Slim and Lightweight
Durable
Flexible TPU
This case is designed exclusively for the iPad Pro 11 2020 release with a slim and smart design. It is ultra-transparent so you can show its original design to the world and it even has a microdot pattern on the inside that prevents the ugly watermarks some clear cases have.

Other than that, it is user-friendly with access to all ports, cameras, buttons, and speakers thanks to its precise cut-outs. The case is made with soft and flexible TPU with an easy to press button that helps keep the dust-out.
Available Styles: Black, Blue, Rose Gold, Silver Gray, and Green.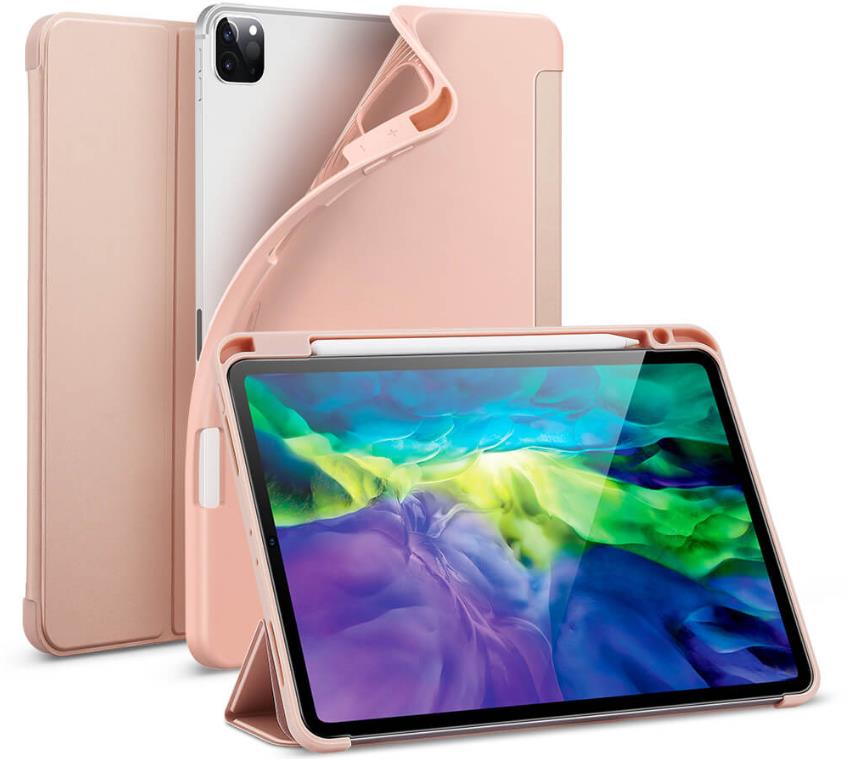 Supports Apple Pencil 2
Trifold Stand
Smooth Finish design
Precise Cut-outs
Reliable Smart Cover
If you're on the lookout for a reliable smart cover for your iPad Pro 11, then this Rebound case with a pencil holder is the one for you! It has precise cut-outs for you to easily access all buttons and ports without interruption.

Moreover, it is sleep-friendly and has a trifold stand that has magnetic features for enabling you to use your iPad Pro 11 hands-free conveniently. Due to its high-quality material, it has a smooth finish that prevents slipping of your iPad Pro 11.
Available Styles: Black, Blue, Rose Gold, and Silver Gray.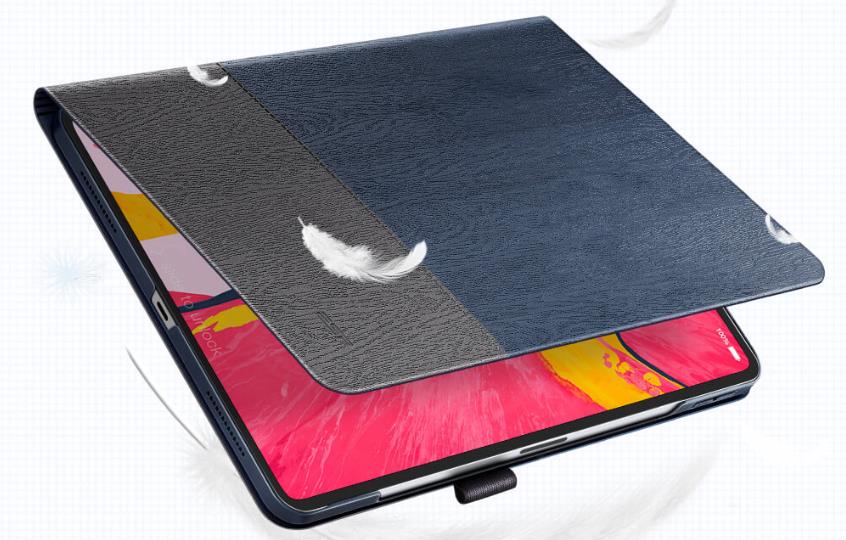 Full Protection
Sleep-friendly
Lightweight
Ventilated
Apple Pencil Compatible
Want full protection for your iPad Pro 11? But also, a light-weight case? Then this Urban Premium Folio Pencil Case is for you! This case is designed with a hollowed-out pure PC backplate that provides your iPad Pro 11 the ventilation it needs and keeps it lightweight.

With its durable and high-quality exterior, your iPad is safe and secure with style. It even has reliable automatic sleep and wakes up a feature that works quickly to make sure you get a good night's sleep.
Available Styles: Blue Gray, Sky Blue, Black, and Gray.
On a Final Note:
These cases from ESR ensure that you use your premium iPad Pro 11 to its fullest and have a splendid long-lasting experience without damaging your smartphone. The seven case covers listed above offer the safest and most secure use of your phone every day.
Let us know which one you like best in the comments below. We would love to hear from you.
Also, do share this with your friends and family too if you found this article useful.
You May Also Like to Read: