So, my boss has been on my neck for quite a while. Pending deadlines needed to be met but I just can't give up on video games like that.
I've got five voicemails from him in the past hour. Isn't that enough to jolt me out of my game reverie? Hell no! what can? you! that is why I took out time to put this out for you to read.
I got something pretty interesting and I can bet you really would just follow through till the end, unknowingly! You want to know how that is, then read on!
My boss is quite a pain in my dumb-ass and no, it is not what you are thinking! I do not mean to speak ill of him, no, never!
On the flip side, he is just doing his job and anything outside that, he is the coolest guy ever while I am just that techy-obsessed chap who delights in dismantling every gadget here and there just to get in the 'know-how' you know, understanding the nitty-gritty therein.
So, on this day I choose to ignore my boss' calls to write first, yay! For no other reason than to address a problem, one which will be very beneficial to you!
When I first got on this job, chap was so excited! I settled at my desk, full of ecstasy, but that soon faded away as the weeks passed.
I was given this MacBook air to work with and you know the saying, "old habits die hard!" I got it loaded! Video games, movies, and all the other stuffs, you know. Well, the outcome, computer became slower by the weeks that a snail's pace was faster.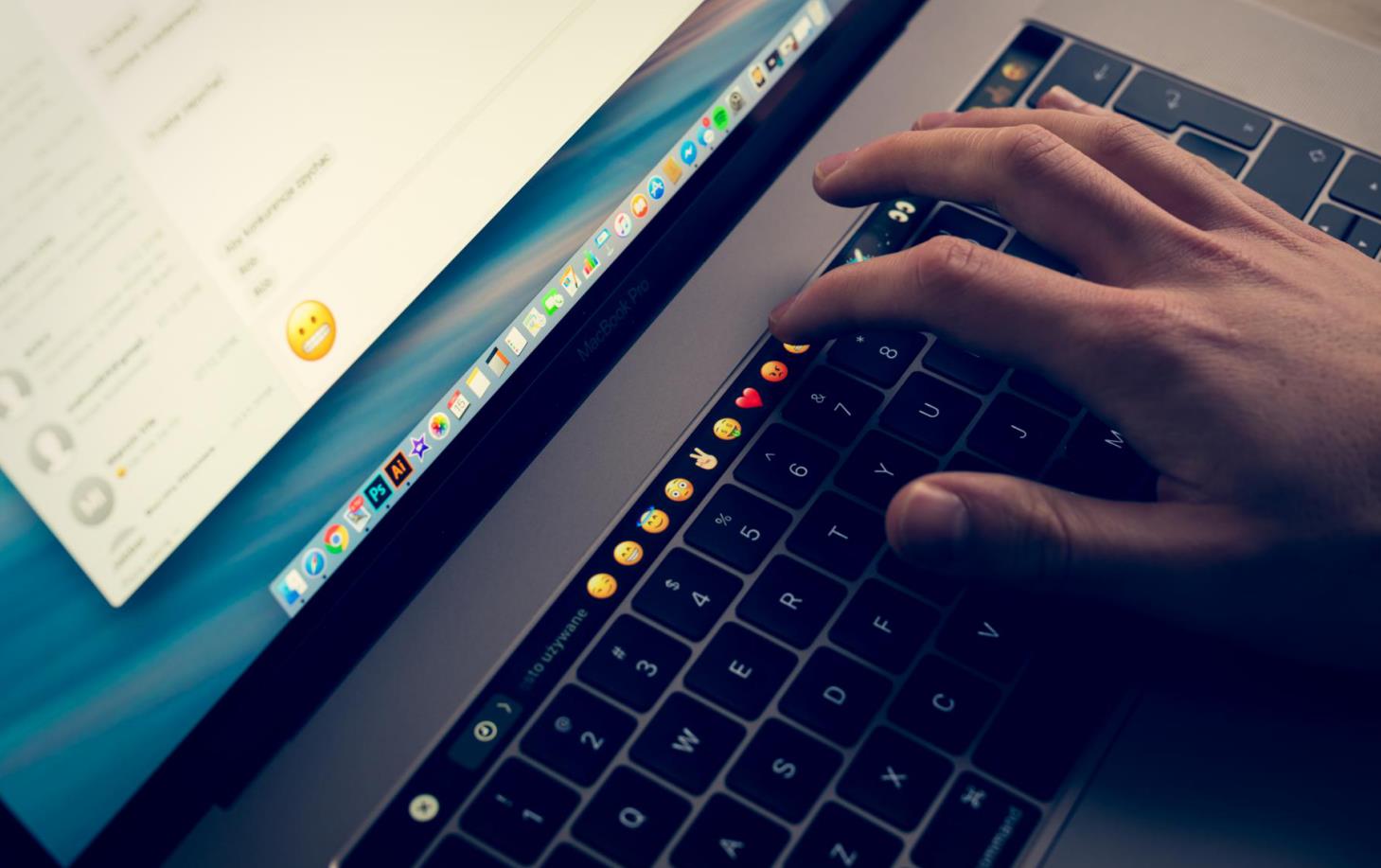 First off, yours may not be tied to loading issues, quite understanding, as there are several factors responsible for slowing down your MacBook so, you need to know the real cause of the problem before you go ahead to solve it. Hence, the main purpose for this article.
So, if you find your mac running slowly, you might want to check out a handful of potential threats and the solutions to nip them in the bud.
Let's decipher!
The most common culprit is the disk space
Your mac may be running slow as a result of lack of hard drive space. What this does is that it overwhelms your computer thereby reducing the performance of your system.
In simpler terms, it ruins the performance of your system. Your computer's start up disk may be so occupied that it may barely have enough free disk space thus, causing the application you are working with to crash!
Boom! That exactly was my frustration that I began questioning everything around me, inanimate stuffs inclusive.
It was so pathetic that I sucked for days. Why did this even happen in the first place? well, the answer was not far-fetched!
The applications on my mac air crashed because macOS is constantly switching memory to disk especially when it comes to set-ups whose initial RAM is low and I did something that helped me out of that mess!
So, if you ever find yourself in this category, you are not alone. I used the solution below to solve it
Solution
Restart your Mac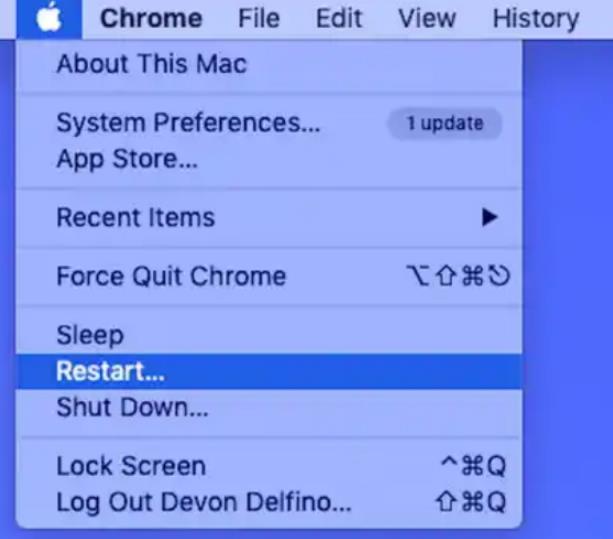 The first thing you may want to try which of course is the simplest and most effective method without spending a dime is to restart your Mac
Normally, doing this alone helps improve the speed at which your MacBook runs. Why is this? It is because it forcefully quit every background process thus freeing up RAM in the course.
Solution
To do so, click on the apple icon in the top left corner of your screen and hit restart.
Internet connection
Yes, you read right! For what it is worth, I cannot do without the internet connection. My work basically depends on it so, a slow internet connection is same as having a slow computer. Heck! It frustrates the liveliness out of me. So, you may want to check your internet connection. Check!
Speed check
If you successfully load a page despite your computer moving at a snail's pace, you need to do an internet connection speed test really quick.
Some sites like speedtest.net, testmyspeed.com, comcast speed test and several others can help you with that. Although, sometimes it requires you to pay for an upload and the download speed.
Take a look at your bill or check with your internet service provider (ISP) to see what speeds are meant to be and if you notice a slowdown, read out to your ISP to know if it is a general problem which is also affecting you. you may have to wait on someone else to help correct the issue.
On the other hand, your ISP may render assistance by helping you check and fix your modem connection via remote commands.
Hey buddy, mine is not a poor wi-fi connection, network issue or issues with my computer. Perhaps you put off your updates for so long?  I am guilty of this too. So, what do you do?
Solution
Go to your app store to check for updates on your mac and accept them. Also, you can take out time to check for system updates by locating the apple icon in the top left corner and select "about this mac" then clicking "check for update."
HARD DRIVE ALMOST FULL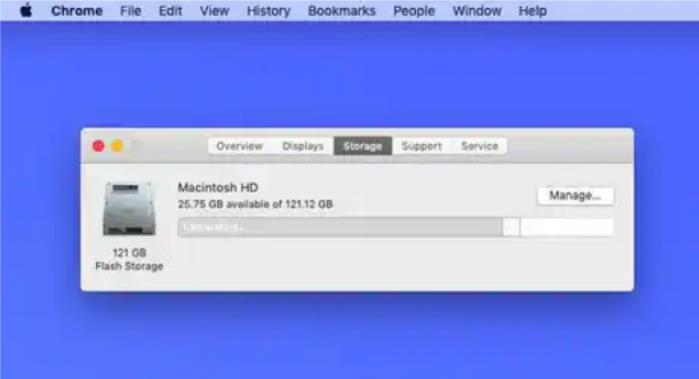 Of course, this signifies you are about to reach the storage limit so, check your hard drive speed by clicking the apple icon in the top left corner of the screen then select "about this mac" then move to the "storage" area and wait for the system to calculate how much space you are using.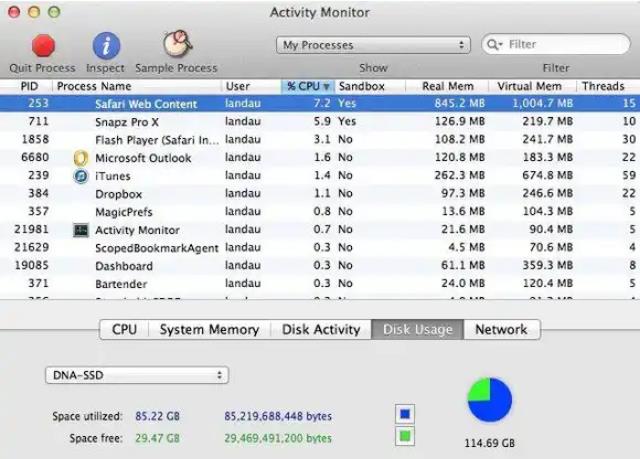 Solution
If it is almost full, click the "manage" button in the top right corner. A pop up will appear thus opening a new window bearing several tools for clearing out the space on your hard drive, also readings on the amount of space every files and applications is occupying.
In other to make disk space available, you would need to part with some oldies, you know those files you no longer need. Those old pictures and unnecessary junkies.
By part, I don't mean you should delete them. You can as well get an external device for storing them
Sneak peek: while you want to restart your computer, untick the box that gives the option to open your current "open apps and browse tabs" for a quicker restart (provided everything is saved)
TOO MANY APPS RUNNING AT A TIME
While working, here is what I like to do; my headphone is plugged, so I am jamming and nodding my head to the best of drake's songs on Spotify, concurrently checking my mail and replying messages and playing rounds of video games at almost lunch hour and  a little portion of my screen for netflixing while surfing the net for the latest gadget and its release date and quite a bunch of other stuffs thus, slowing down my mac.
solution
If you are like me, what you need to do is to close those apps and tabs you are not using at the moment. The apps opened appears at the bottom tool bar of your screen with a small dot just below the icon of the app.
You can easily right click the app and click "quit" to close them out.
You can also make use of your mac's activity monitor. I call it the "triage approach" to find out what is using the most memory or CPU. A note of warning here, not all are to be closed! So, if you have no idea what some are, it is best to just keep them opened.
MAC RESTARTED WITH LOTS OF APPS OPENED
Open several apps and run a risk of your computer moving at a snail's pace. If you ask me, I learnt my lesson the hard way. If your computer is set to auto-launch your apps, restart fewer apps with the solution below
solution
Go to the apple icon in the upper left corner of your screen and select "system preferences" then choose "users and groups" next, switch to "login items" and check the "hide" box next to those apps you don't want to launch each time you turn on your mac or restart it.
Also, go to the settings of individual apps and disable the auto launch with restart function.
OVERLOADED CACHE
Although cache helps you browse the internet quicker but those temporary files gathered from the sites you visit does more harm than good. So, clear them out.
You don't have to be scared to delete them. Afterall, you stand to lose nothing.
There you have it, several methods to try out so, just pick your best fit. Meticulous enough? I hope you found my sneak peek (bonus tip).
It is time I listened to my boss' voicemails else, he'd have my head.
Goodluck in speeding up your MacBook!
Cheers!