Sometimes, I wonder why we all act like we are oblivious of those tiny particles in the air that later settles on the screen of our devices.
No doubt, the Samsung Galaxy S21 comes with a whole lot of packages. And when it comes to display, camera, performance, and design, the enhancement features are second to none.
It leaves us with no option other than to say Samsung came prepared (they always do, anyway). Amongst the features to look out for in the Galaxy S21, the camera stands out.
Think about the way the camera is being designed to fit into the side frame of this phone model and you can't but just drool over this fantastic design.
Any alteration to this design would render the phone less attractive thus, the need to protect your camera lens at all cost. And to do so, you need to purchase the right camera lens protector.
Many a time, we end up purchasing the wrong camera protector because it is either they are a misfit or they aren't just a perfect match for your device hence, I have specially written this article to address this issue.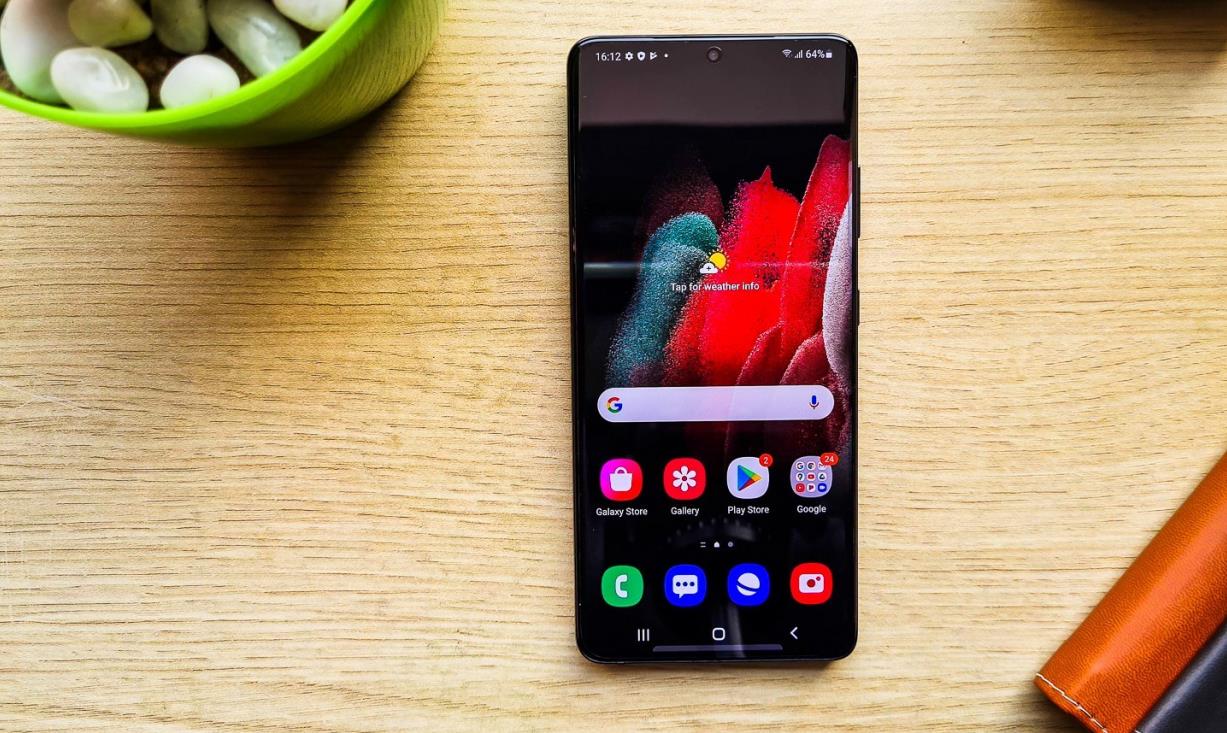 In this article, you will learn the factors and selection techniques to consider when choosing a camera protector for your Samsung Galaxy S21 and also, how to protect your device from dust and scratches.
Type of material for Camera protector
The first thing you want to look out for when purchasing your camera protector is the material type. It becomes quite tricky when you get to the gadget store only for you to be faced with several types of camera protectors.
Being more specific will help serve as a pointer as to the type of protector you want to purchase.
There are two types of camera protector materials available to the galaxy s21 – the plastic and glass types.
While the former doesn't guarantee maximum protection, it does a fairly good job in protecting your device if you are the extremely careful type or you work in an organization that requires sitting almost all through.
Plastic-type is liable to wear out with time thereby leaving you with no option other than to make another purchase even before the time envisaged.
On the other hand, the glass type delivers full protection to your device irrespective of the environment you are in. Also, if you consider protecting your device for a long time, then the glass material type is your best bet.
The further specification will also serve as a pointer to the seller and at the same time, ease your purchase journey.
However, your choice of material type all depends on you as the buyer – all you need do is pick the most suitable type for your device.
Durability
Sequel to the material type mentioned above, another factor deemed fit to consider when making a screen protector purchase is the durability of the camera protector material type.
For specificity, this concerns the glass material type. Based on their value on the durability (hardness) scale, the glass-type camera protectors are classified into 3 – the 3H, 5H, and 9H respectively.
These values are the operational determinant in the glass or screen protector. it will interest you to note that the higher the hardness value, the better its abrasive resistance and the shinier the protective surface. So, pick a screen protector with a higher hardness value.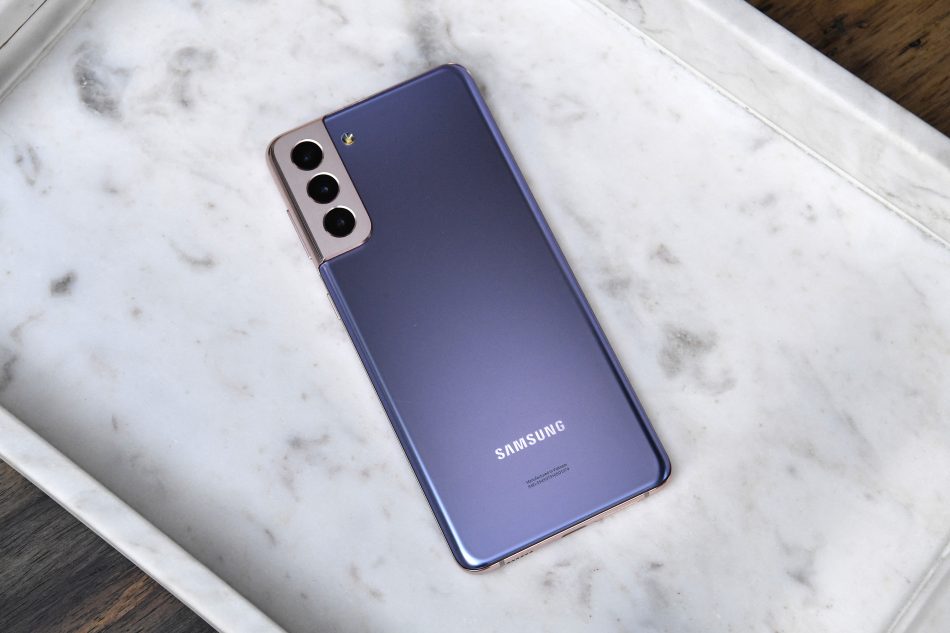 Dimensional compatibility
Having touched on the material type and hardness value of the screen protector, another important factor you should take into consideration is dimensional compatibility.
Here's a shocker; not every camera or screen protector available for sale is compatible with your device's display so, you have to be extra careful when selecting so as not to purchase the wrong protector.
Sometimes, the issue lies in the width of the protector but with a calm inspection, you would be sure to make the right selection.
However, if you are making an online purchase, be sure to check the customers' reviews for some hint as to the user's experience with the product.
Width
Not many would consider this option as a selection technique but it is quite important as the other techniques.
Thickness varies in each Screen. For the glass type screen protector, thickness ranges between 0.3mm and 0.5mm while that of the plastic material type is about 0.1mm.
However, it is pertinent to state here that it is best to go for a screen protector with less thickness so it doesn't affect the responsiveness of your screen. Most preferably, the 0.3mm thickness is the ideal thickness.
Ways in which you can protect your devices from dust and scratches; include a suitable screen/camera protector and avoid exposing or placing your device on a dusty surface.
Having known all these, I would like to recommend these 2 camera lens protectors from ESR you can purchase all at affordable prices.
Key features
HD clarity
Anti-scratch
Bubble free installation
The galaxy S21 phone camera lens protector is compatible with only the Samsung galaxy 21. No other device will fit.
The HD clarity of this lens protector helps protect all pixels of your pictures and videos taken with your phone.
Also, it has an anti-scratch feature that helps protect your device camera from any damage it may encounter when it comes in contact with everyday metal items like keys.
This lens protector comes with a complete installation kit to allow for a breezy and bubble-free installation.
Besides, this lens protector comes with two phone lens protectors, two cleaning kits, and an instructional manual.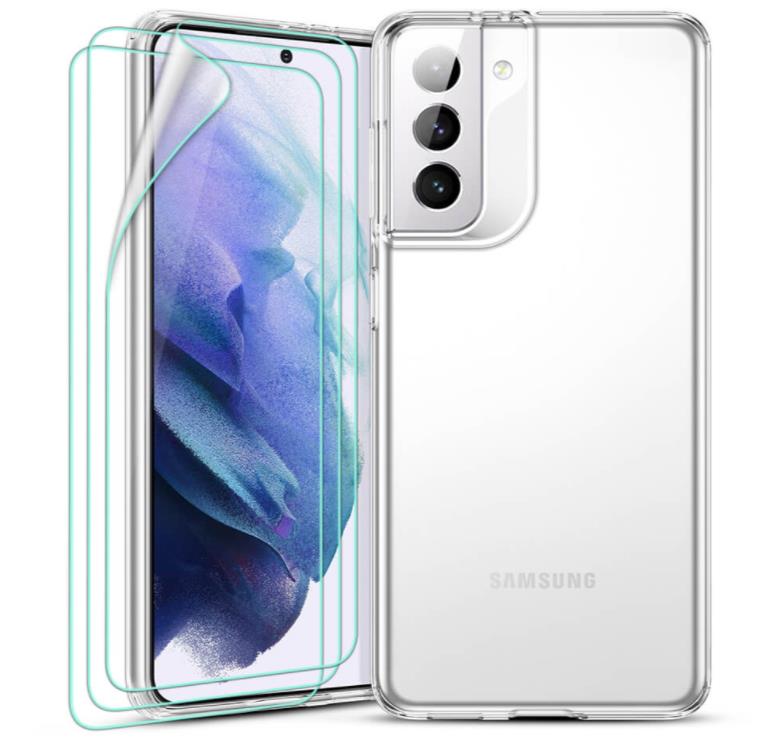 Key features
Stays pristine
Creative liquid skin
Adjustable polymer and tempered glass
Smooth installation
This crystal-clear protection bundle is specifically designed for only the Samsung Galaxy S21. It has an adjustable polymer and tempered glass which improves impact protection for your phone camera and screen.
This bundle comes with a clear case, screen protector, and lens protector to help keep your device looking original, always.
The creative liquid skin of this bundle supports an in-screen fingerprint sensor and with time, it automatically heals from small scratches and bubbles all by itself.
It comes with a full installation kit which makes installation easy and smooth.
So, there you have it. Go make a purchase asap.